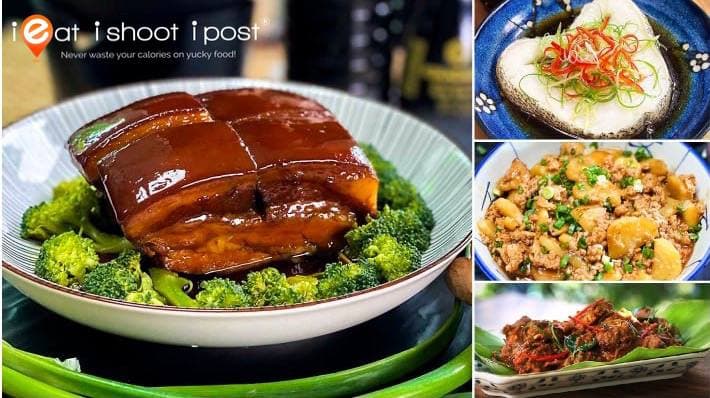 I thought it would be good to pull together a selection of hearty recipes that will fill our stomachs and bring us comfort for such a time as this.
Megan (my daughter) and I curated these from the hub's extensive list of recipes that are typically well researched and tested. We deliberated and even argued over what should make (or not make it) to this top 20 list.  What we have here is a list of dishes that have brought us comfort and is a good mix of Pork, Chicken, Beef, Fish, Egg and even plain ol' Rice recipes!
Our hope is that you derive some joy and have fun cooking these dishes and everyone who partakes of the food feel like they've received a warm hug for these uncertain and potentially weary times.

Pork Recipes
Dong Po Rou is one these dishes that can be prepared in a big batch and enjoyed over a week or two.  Portion out the meat into large squares, cling wrap and store in the fridge separate from the sauce. Once you have a hankering for it, just steam, drizzle sauce and voila! You'll get meaty, fatty pieces of goodness, perfect with a steaming bowl of white rice or fluffy plain buns from Restaurant Home. Yums!
Read the full recipe here.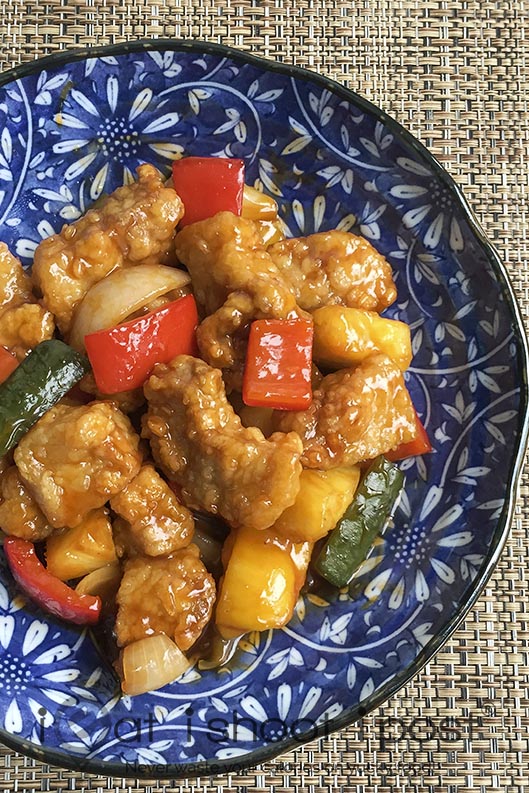 This is one dish that makes a regular appearance on our dinner table.  Why?  Because the juicy chunks of pork covered with sweet and tangy sauce always hit the spot after a long day at work or school.   The hubs has perfected this dish over the years and even experimented and documented 3 versions of this dish!  The first was a remake of Chef Sin Leong's recipe, the second is probably the version that we often have at home and the third is the version with the most authentic original flavour.
Read the full recipe here: http://bit.ly/ieatSweetSourPorkII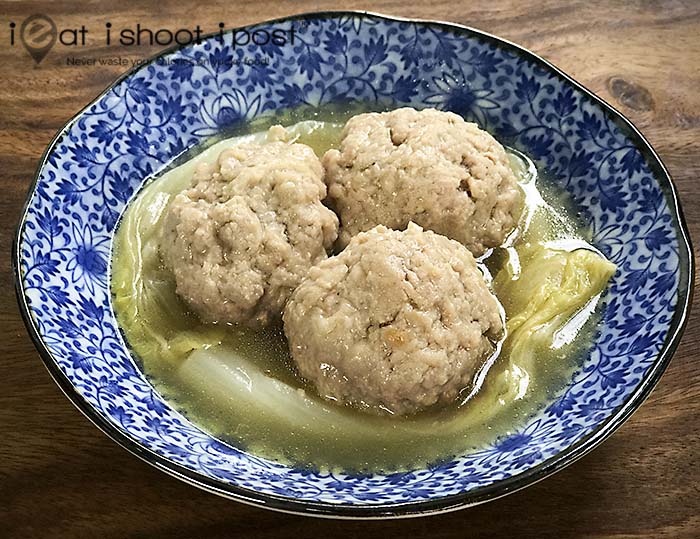 The key to a delicious lionhead meatball is not to use already minced pork but chopped meat so you'll get a burst of flavour with the rough texture of the meat melding with the silky smooth soup.
Read the full recipe and also for the story behind the name of the dish here.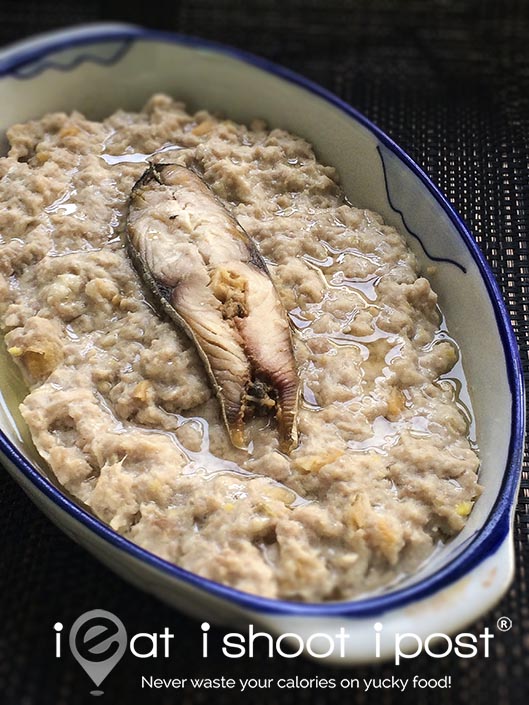 I remember eating this a lot in my growing up days where mum would place a metal plate of minced pork with salted fish into the rice cooker when the rice is about 3/4 cooked.  It is admittedly something we seldom eat in my current household but eating it always brings me comfort.
Read the full recipe here.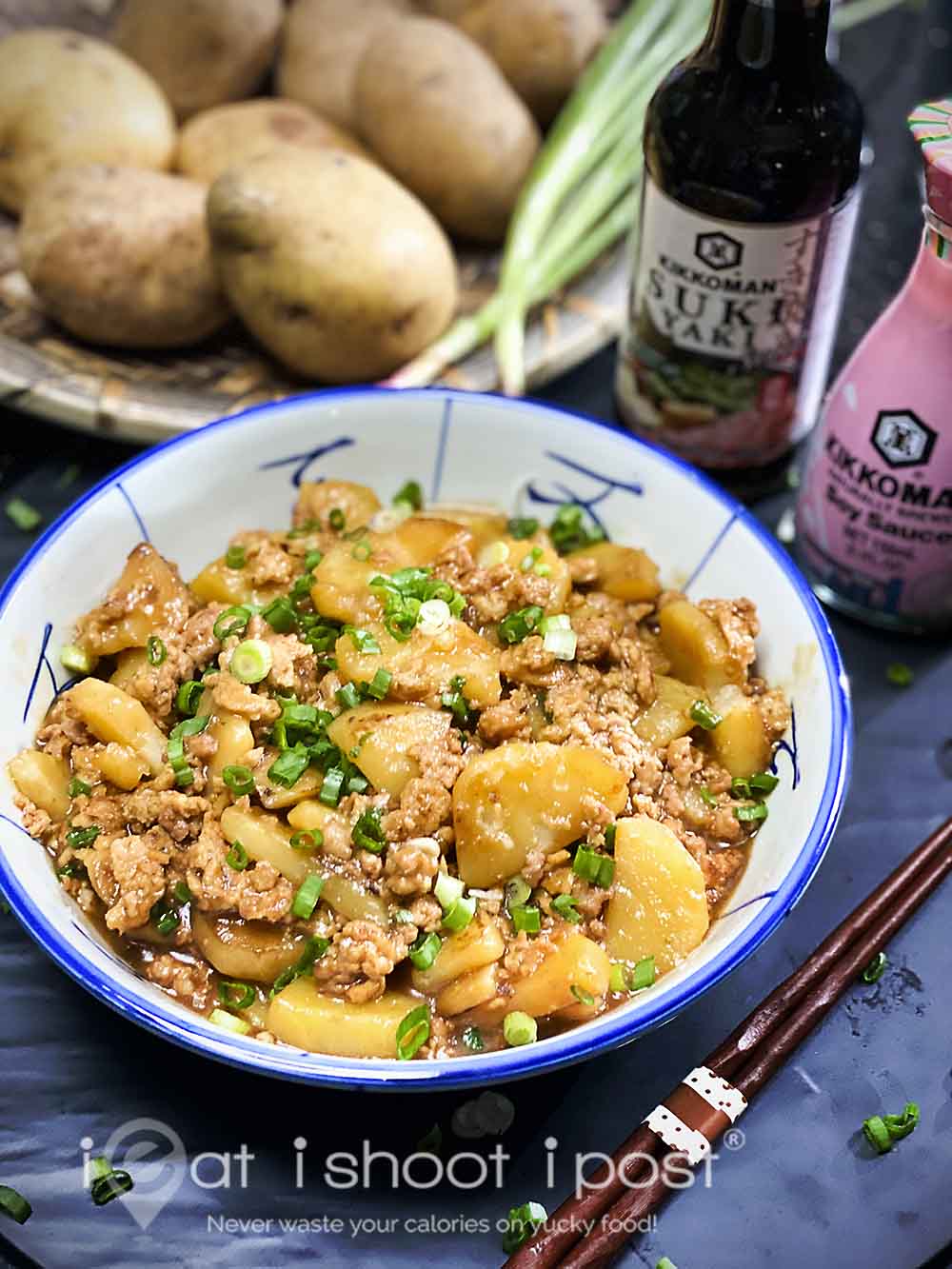 Once you get to know me, you'd know that I love my potatoes so it is no surprise that it made it to this list of hearty recipes.  This is a very simple dish and you may wonder if one even need a recipe to put it together.  Well, no harm going through it and you'll find a little twist made to the recipe that I must say was quite commendable of the hubs.  (spoiler alert: there is tofu disguised as  pork in there!)
Read the full recipe here.

Egg and Tofu Recipes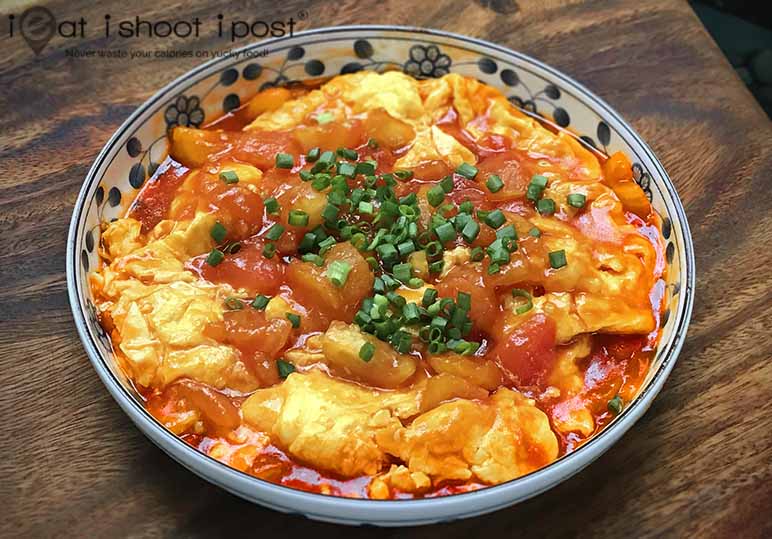 This is a very handy recipe for a last-minute "I forgot to plan my meal" type dish to cook.  All you need are some tomatoes, eggs and seasoning to cook this dish that will certainly satisfy your hungry family.  Give it a try!
Read the full recipe here.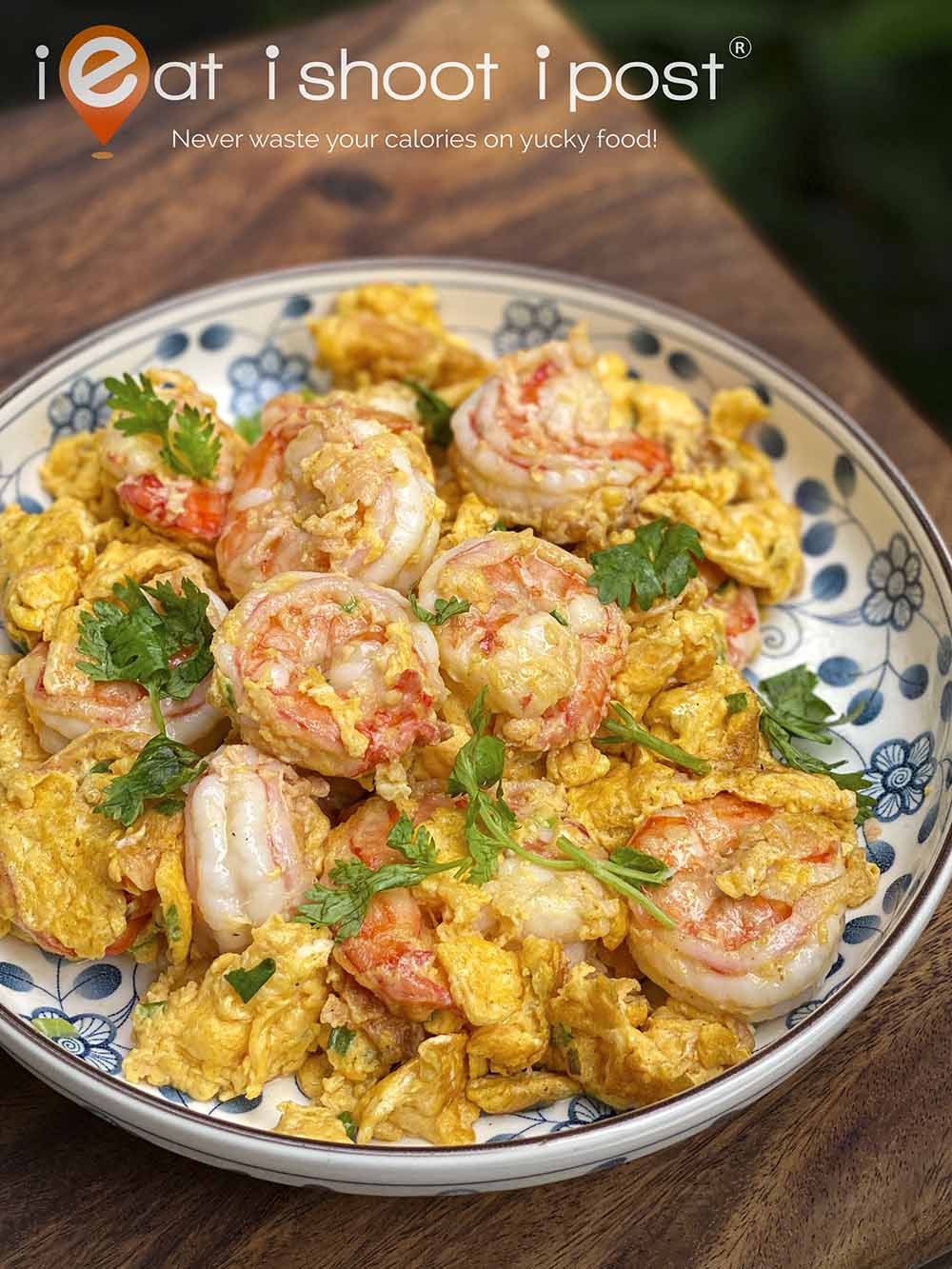 We were really surprised by the tremendous response from everybody when we released this recipe last year during circuit breaker.  Our video on Facebook reached over 1M views! Seems like prawn omelette is one of those things that resonates with many Singaporean households!  Do plan a little ahead of time as the prawns need to be marinated beforehand for a better crunch.
Read the full recipe here.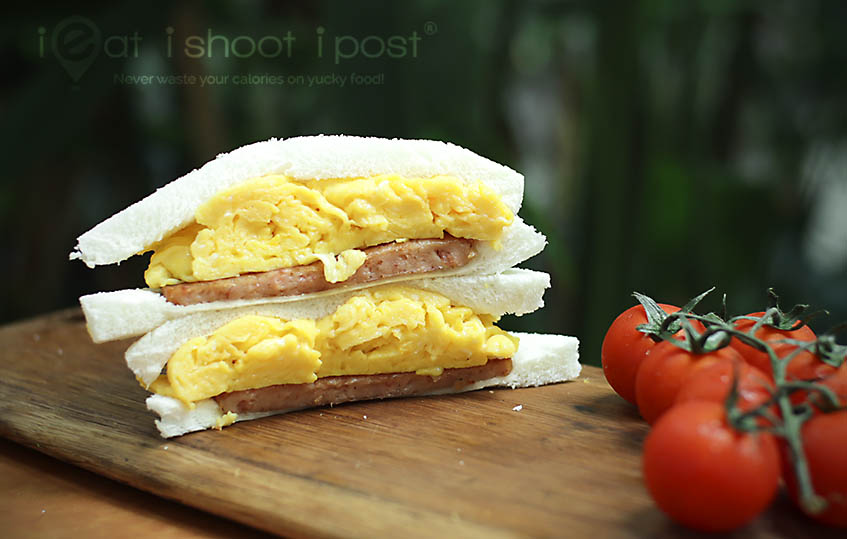 The hubs absolutely love his luncheon meat and remaking this sandwich after our Hong Kong trip in 2019 was something I saw coming.  What I like about this recipe is how the eggs are scrambled into layers of fluffy eggy goodness. Perfect for a Sunday breakfast or brunch.
Read the full recipe here.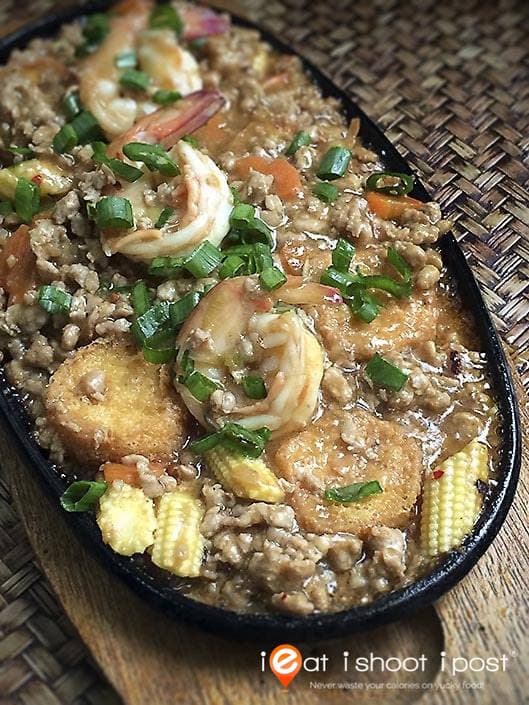 Hotplate tofu is one those Zi Char dishes that you can't really tabao as it is best eaten off a sizzling hot plate.  Don't be put off cooking this dish if you don't have a hot plate. It can be replaced with a simple household pan.
Read the full recipe here.

Chicken Recipes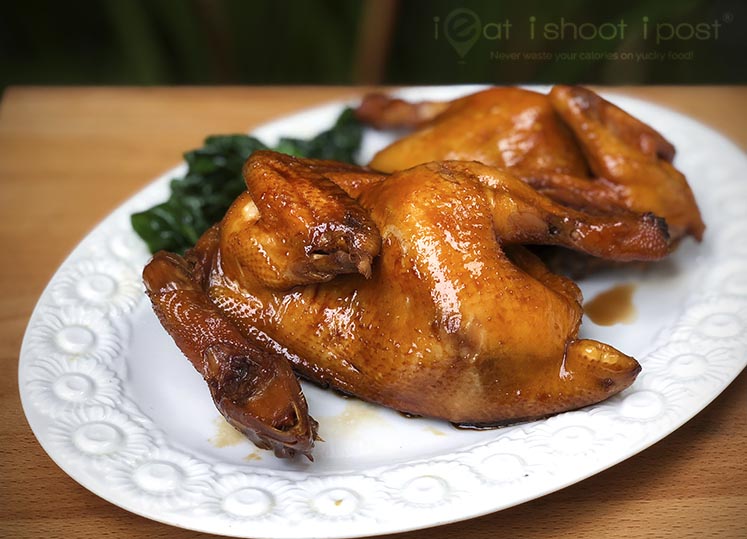 Why make Soya Sauce chicken when you can easily buy outside?  Simple answer – because you can.  Just imagine the beautiful aroma wharfing from your kitchen to the rest of your home as you braise the chicken.  That'll help build up an appetite for sure! And if there are any leftovers, you can always serve with some noodles the next day.  Just remember to save some sauce.
Read the full recipe here.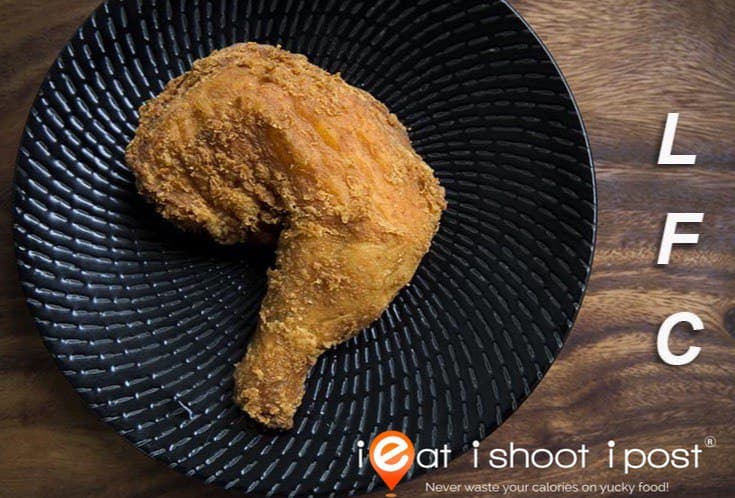 This is definitely one of my husband's best recipes, and is a hit with all of us! He has made countless attempts, and each time we were his unfortunate (or fortunate) guinea pigs, paying the price with our broad hips and thunder thighs.  So, don't let our sacrifice be put to waste by giving this recipe a go!  You will definitely get the thumbs up from everyone around the table!  Warning: deep fried foods should be eaten in moderate and not too often.
Read the full recipe here.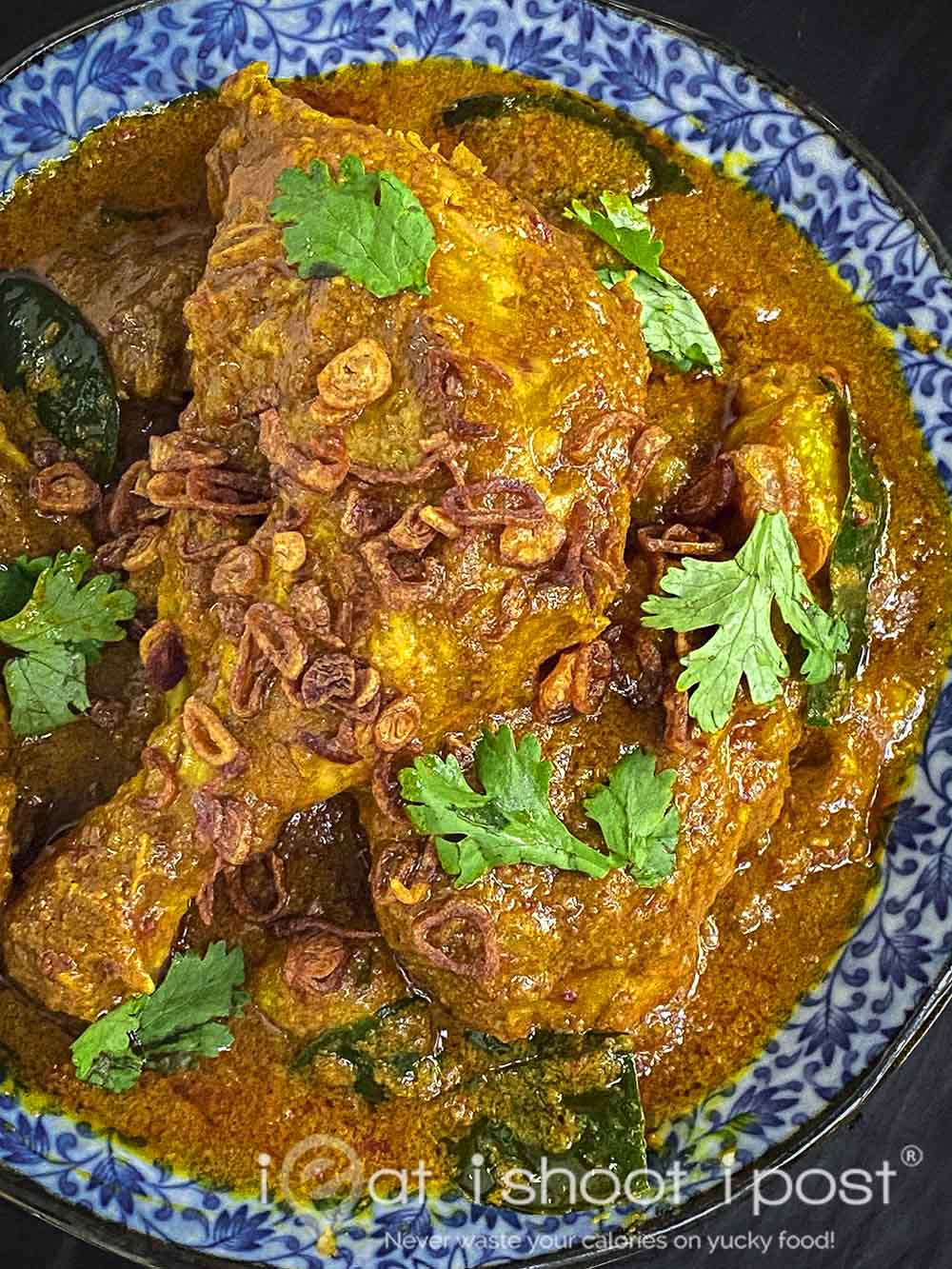 Every Singaporean household probably has its own version of curry, but this is one recipe we can all learn to make as it is Chef Damien D'Silva's (judge of MasterChef Singapore and Chef-owner of Restaurant Kin) generous sharing of his curry kapitan recipe with all of us!
Read the full recipe here.

Fish Recipes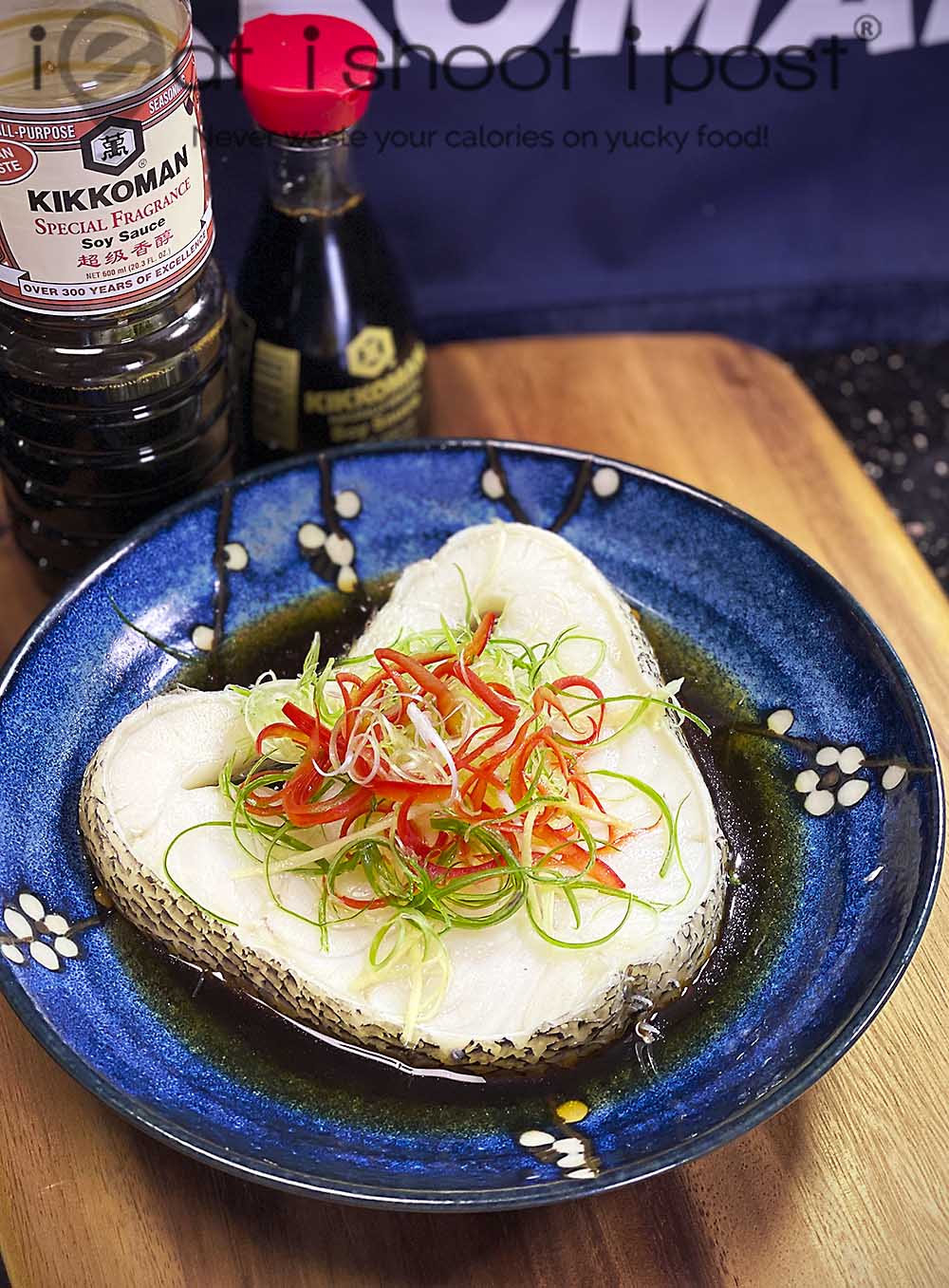 Who doesn't like a steaming plate of flaky, luscious, and decadent fish to go with a bowl of rice? You can use this method of cooking for any fish really, like red snapper or even sea bass/barramundi. As mom always say – "eating fish will makes your smarter".
Read the full recipe here.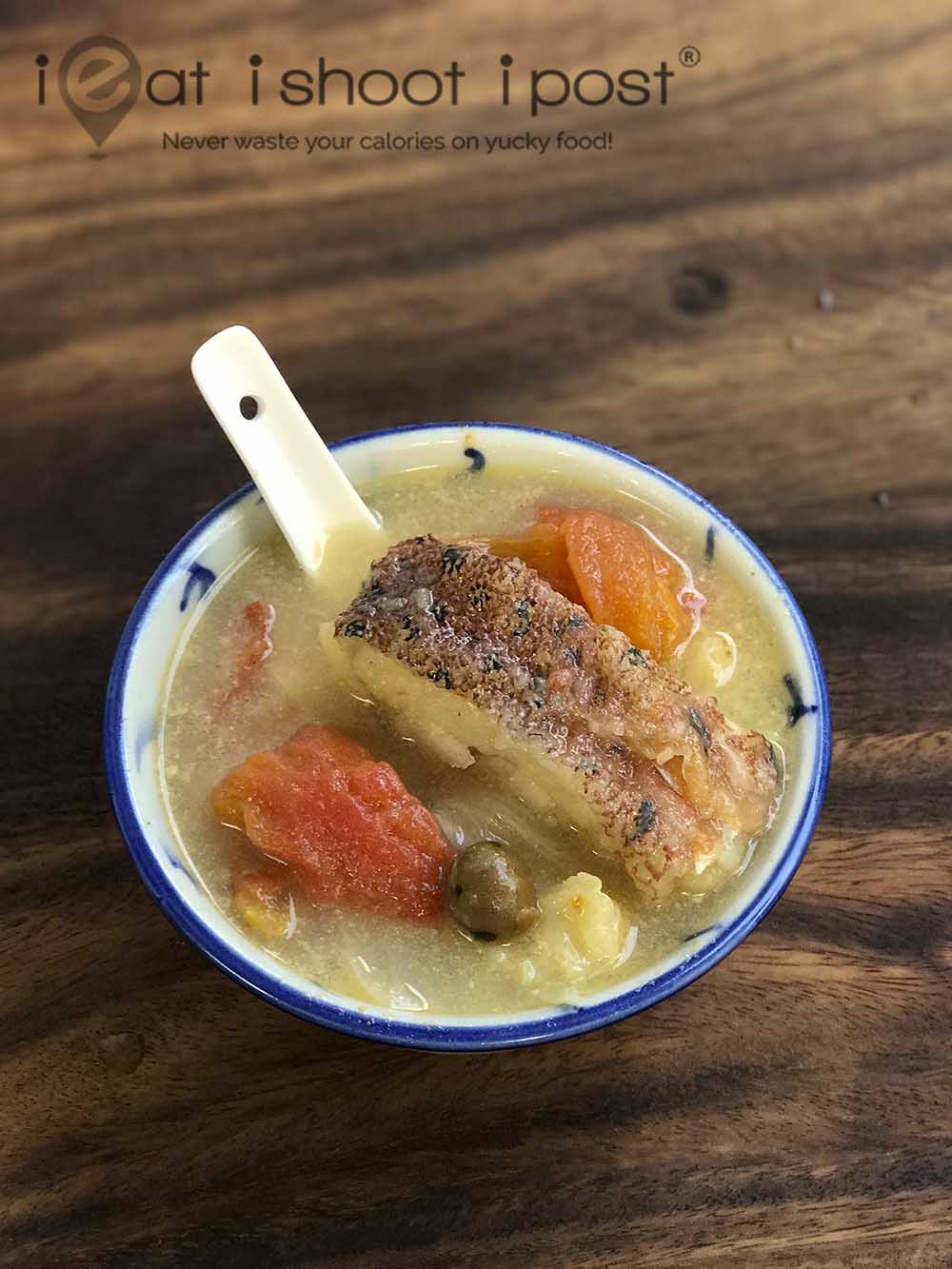 Fish soup is one of my favourite things to eat and the hubs decided to re-create this hawker dish because of that. (*Hugs) Soupy dishes are the best. They don't contain as much calories but really fills you up! This recipe contains Chef Kang's secret ingredient, so do add this to your repertoire of recipes.
Read the full recipe here.

Beef Recipes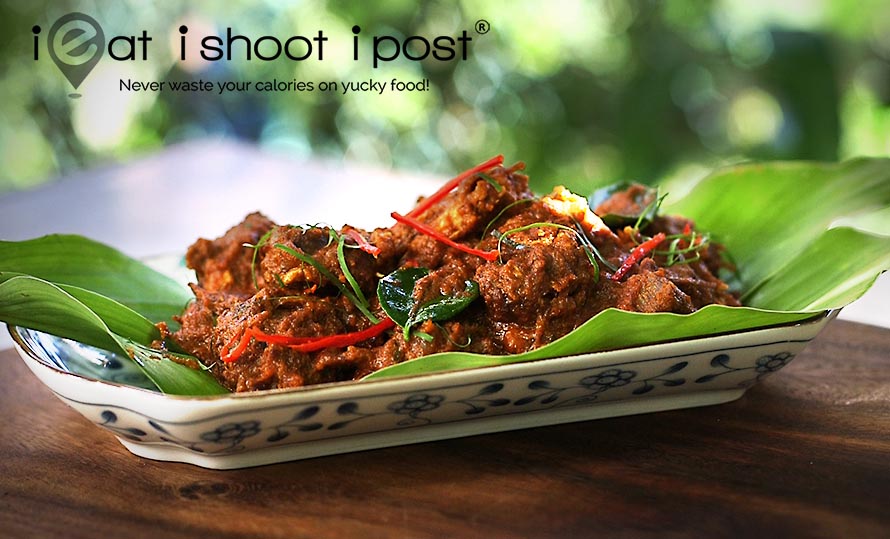 Beef Rendang is one of these dishes that has the reputation of  requiring considerable effort to make.  As such, it will likely be greeted with delight and appreciation by your dinner guests (and family) because they know that you've slaved over it!  Of course, if you own a pressure cooker, your cooking time will be cut down considerably but you'll still get those appreciative nods (hopefully).  If beef is not your thing, you can always replace it with another protein like chicken or mutton.
Read the full recipe here.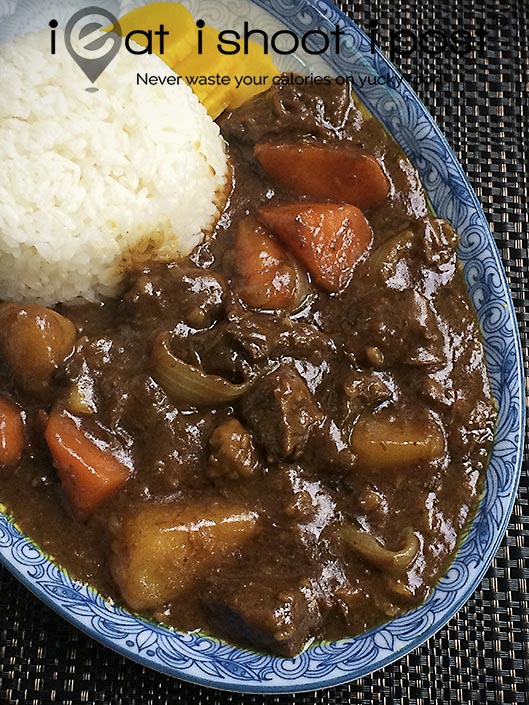 Don't know about you but Japanese Beef Curry has somehow made it to our family's list of comfort foods.   My kids love this dish and I hope you do too!  Overlay with an omelette and you'll get Omu Curry Rice!
Read the full recipe here.

Rice Recipes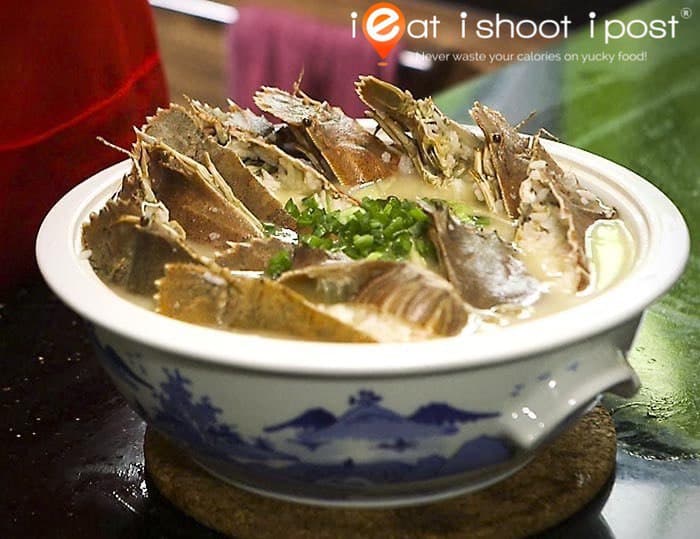 This is a dish that can be planned for the weekends because it is hearty and luxurious! Make sure to go to the market in the morning to get your crayfish fresh! You can even jog there if the market is close enough to keep fit!
Read the full recipe here.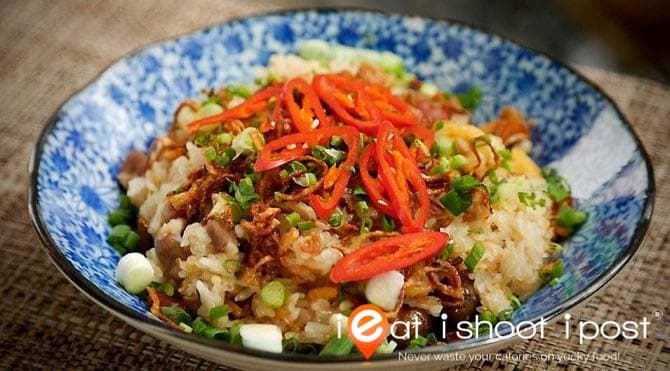 When I think about glutinous rice, it tends to throw me off because it seems very heavy-going. However, this one-dish meal is a lot less heart-stopping than it sounds. The hubs washes away the starch in this recipe and adds umami-rich stock to the the rice slowly. You'd be surprised by how satisfying this fried glutinous rice can be without giving you the "gelat" feeling.
Watch the YouTube video and recipe writeup here.
If you own a Tefal Induction pot, you may refer to this recipe.
This is the perfect recipe for a rainy day that is easy to make as it's all made in a single (instant) pot! What I also like about this recipe is that the hubs adds bulk to the dish by using radish that is low in calorie, yet delicious.  Radish is the perfect receptacle for the fragrant dark sauce.  You can enjoy more of this dish without feeling too guilty afterwards.
Read the full recipe here.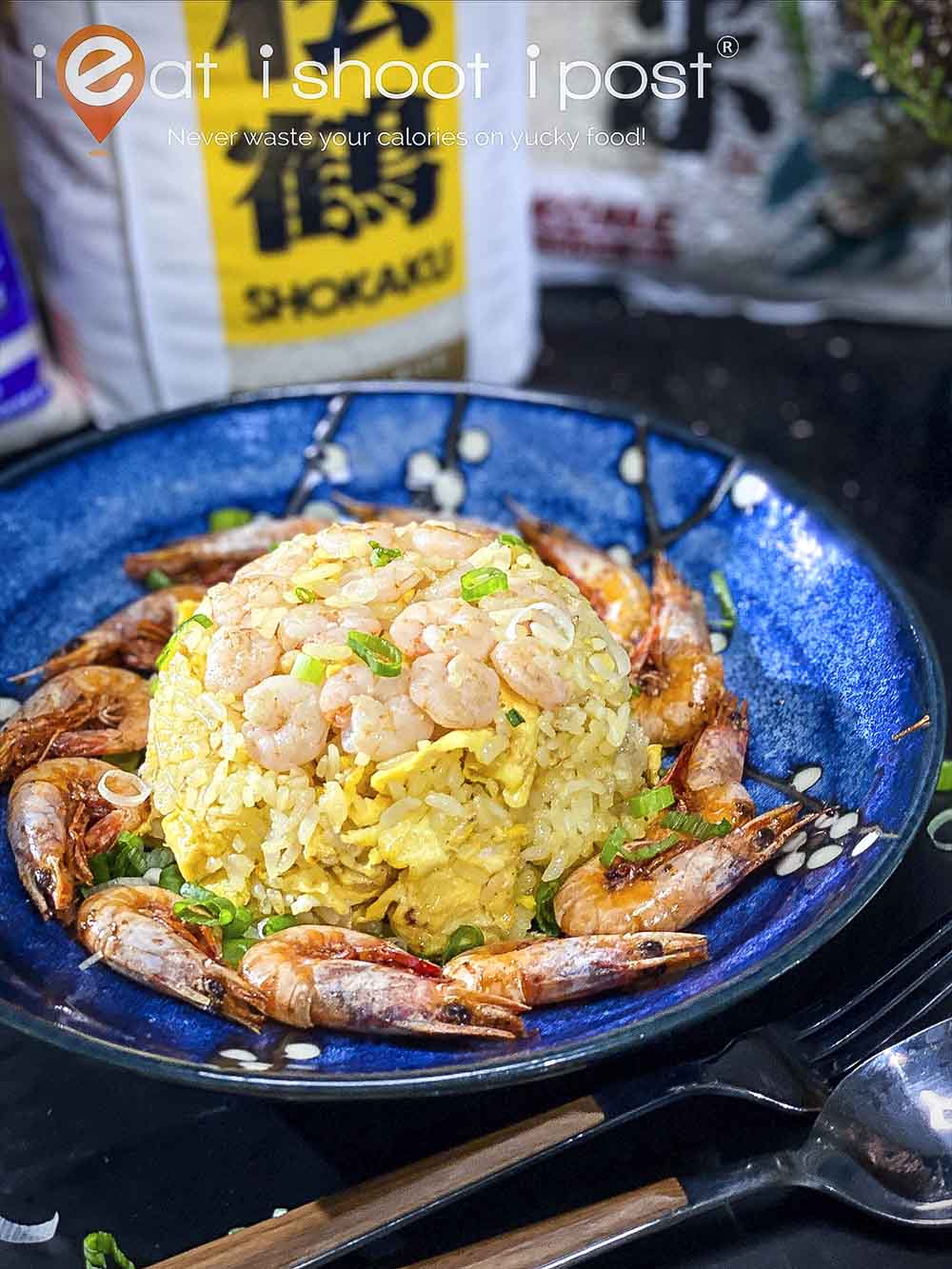 Believe it or not, you don't need leftover rice to cook fried rice! Freshly cooked rice can still be made into beautiful fluffy egg fried rice. The hubs has outdone himself with this one by infusing prawns, wok hei and egg into a Singaporean staple!
Read the full recipe here.
Conclusion:
I hope you like this list of twenty hearty recipes that we have put together.  Are you planning to cook any of these dishes and which of these bring you comfort?  Are there any other hearty recipes you'll like us to make?  Tell us in the comments below!
Happy Cooking!