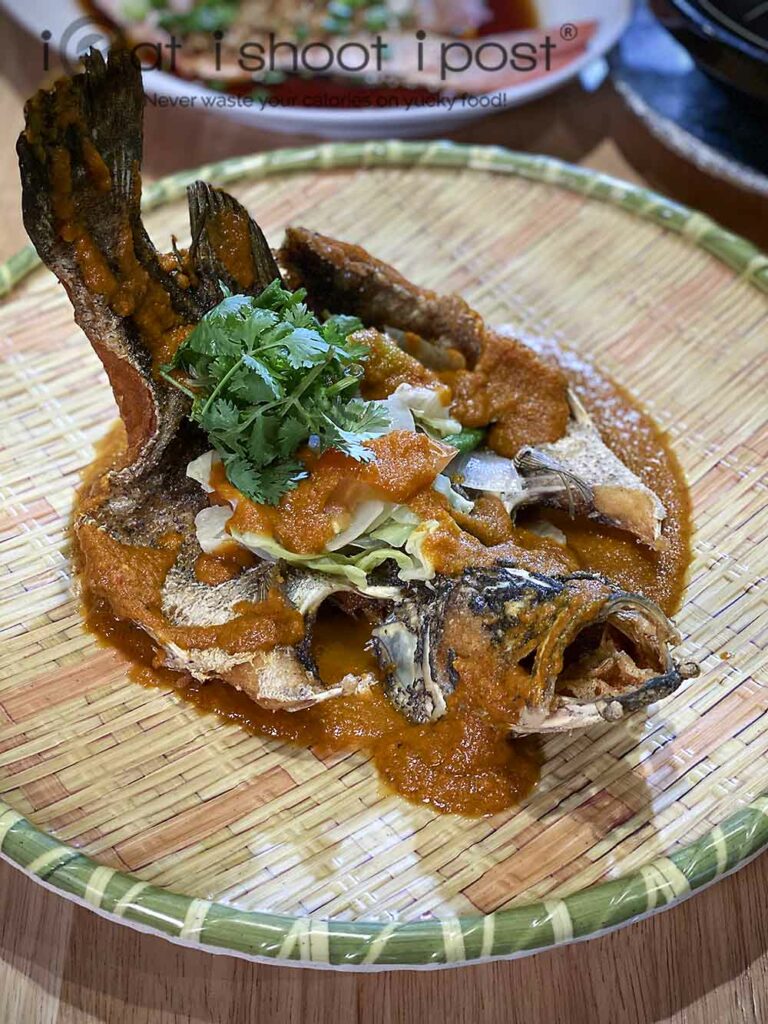 Diners at  Shi Tang by Mahota Kitchen at Century Square Tampines may not know this, but all the fish they eat at the restaurant is probably harvested within 24 hours from a sea farm just north of Pulau Tekong!
Another fact diners may not know is that the same people who run Shi Tang also operate Prime Aqua Sea Farm and the processing facility!  They are also the people behind the Prime supermarket chain. That means that you will be able to eat fish at Shi Tang which are super fresh at really good prices!  It's a true sea Farm to Table experience.
Do check out their latest specials for Phase 2 here:
https://shitang.mahota.sg/
Let us take you on a trip to the aqua farm so that you can see it for yourself!
Farmers at heart
Our journey started at Changi Point Ferry terminal where we travelled for 20 mins by boat (it's quite a distance) to Prime Aqua Sea Farm located north of Pulau Tekong.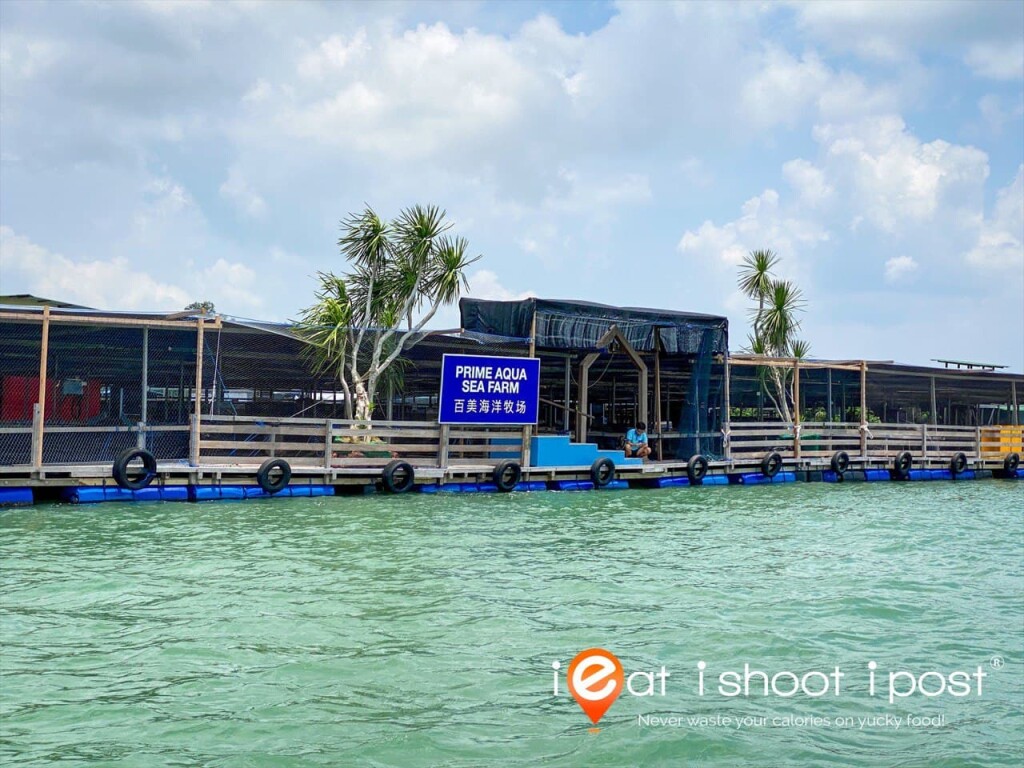 The farm is located where there is a good exchange of water and the relatively strong currents makes for a lower risk of bacteria growth and firmer fish meat.  There are also hardly any other farms within the vicinity in sight which further reduces the risk of cross-contamination.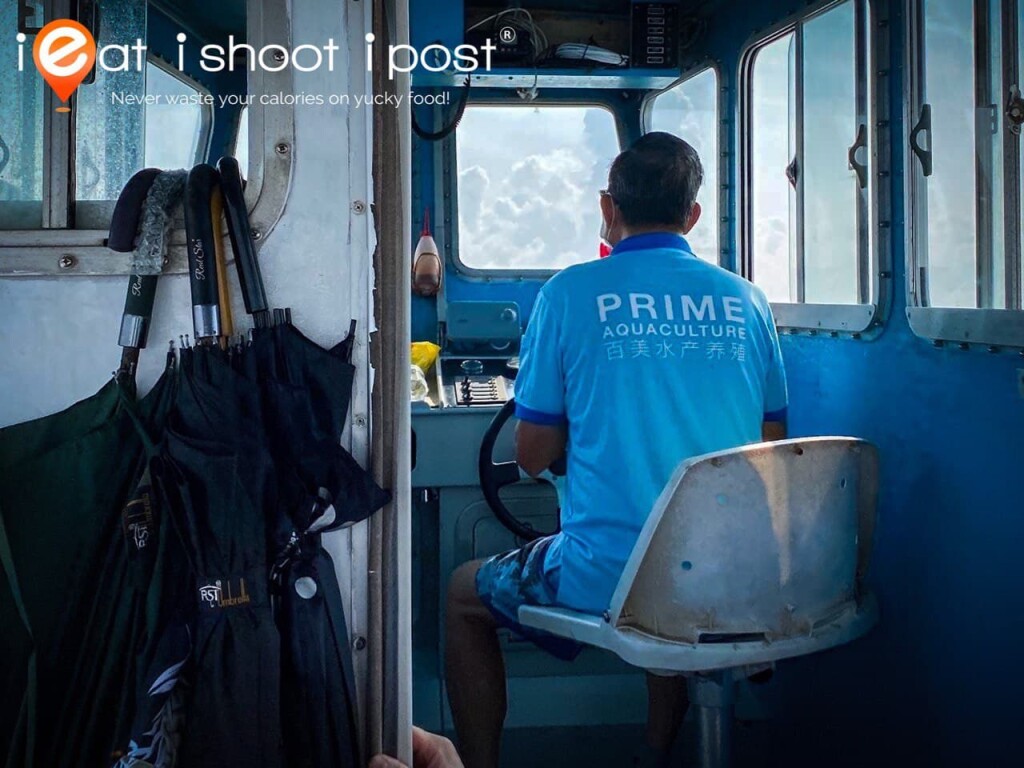 The family started out as pig farmers in Punggol.  When pig farming was phased out in Singapore, they moved to China where they continued to farm pigs and vegetables.  At the time, they also started Prime Mart but they are still very much farmers at heart.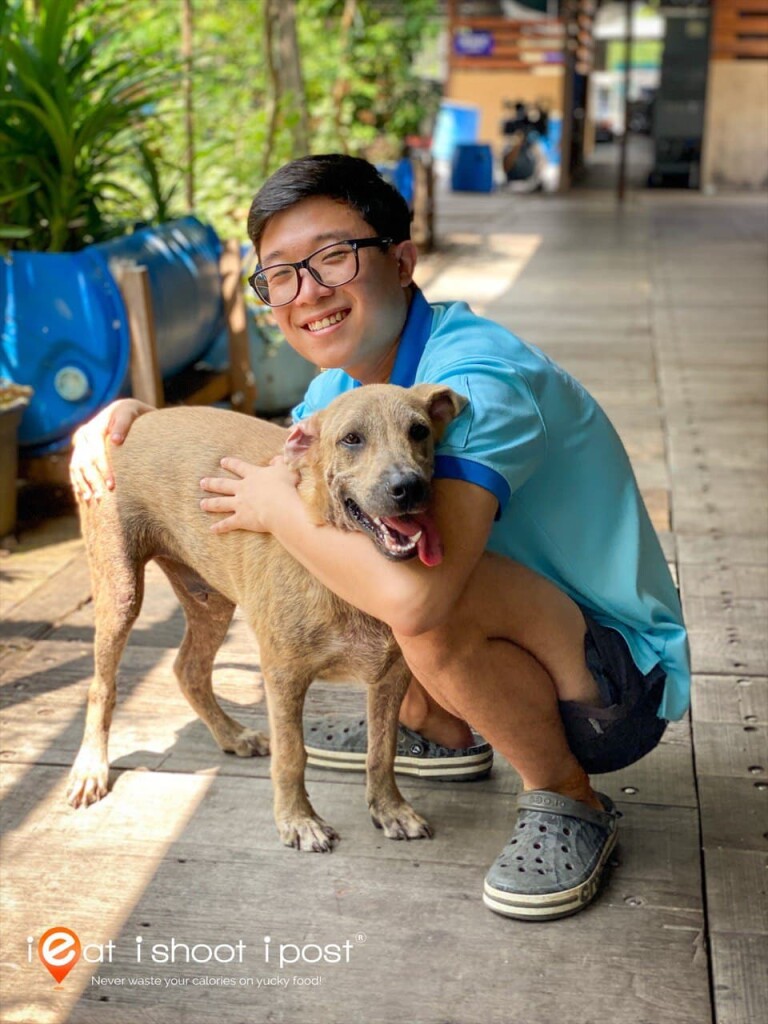 Our guide at the farm was Marcus Ng (also related to the family) has been living on the farm for the past 2 years and is very dedicated to his job of running the farm operations.   He goes to the "mainland" for only a couple of days a month.
Prime Aqua Sea Self-sustaining farm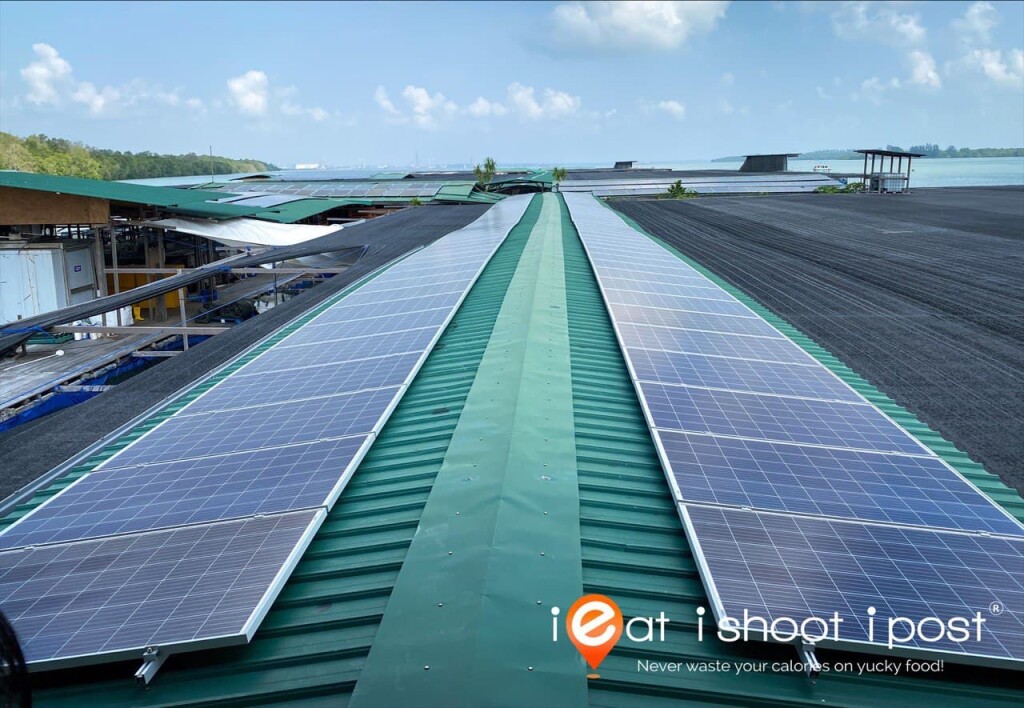 The farm has always generated its own solar energy until recently when electrical needs increased because of the need for water filtration. They also run their own desalination facilities and rainwater catchment to serve their freshwater needs.  They try to be as eco-friendly and self-sustaining as feasible.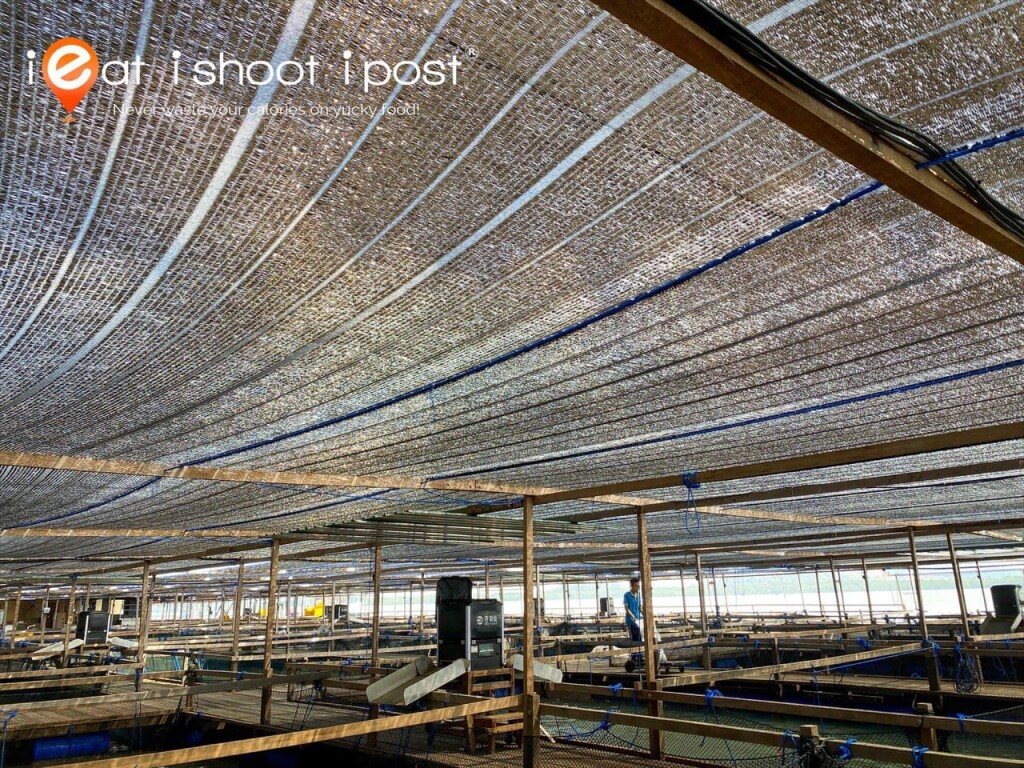 The dark coverings above the nets not only provide a cooler, more comfortable environment for the workers, they also help to stimulate the same lighting conditions for the fish in the wild which are bottom feeders.  This helps to keep the crimson color of the snappers vibrant.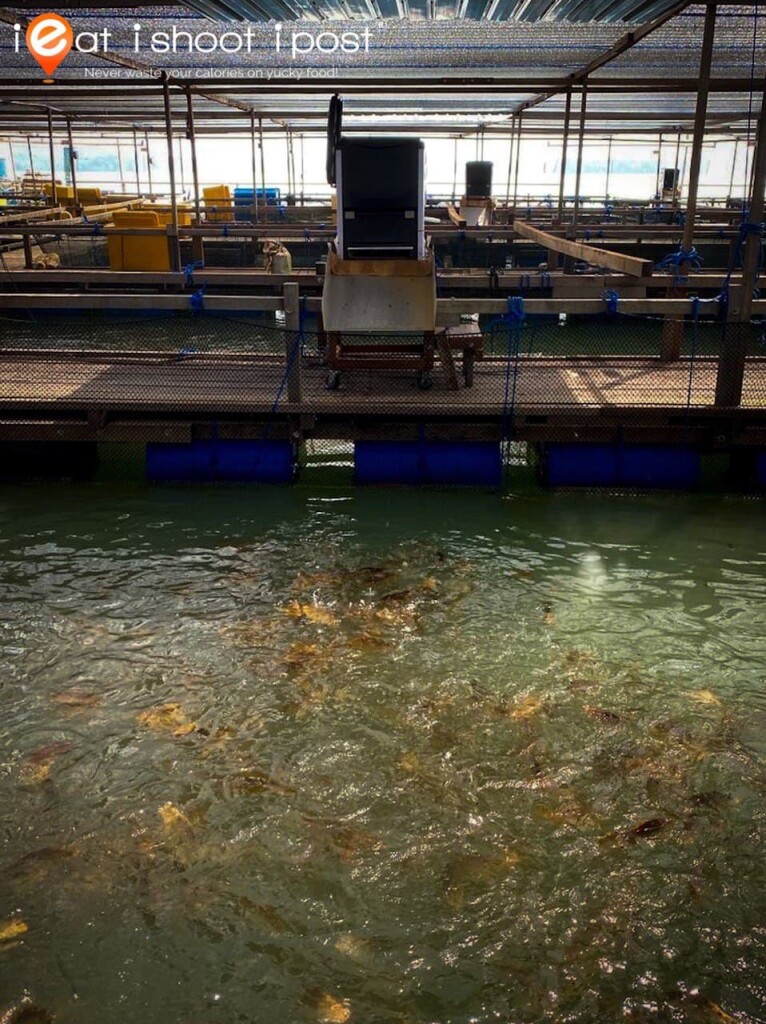 We were quite fascinated by the automatic feeders that spit out fish feed on cue based on timings set by the fishermen.  We're told that the feed does not contain any hormones or antibiotics.  These automatic feeders really help to reduce manpower and improve yield.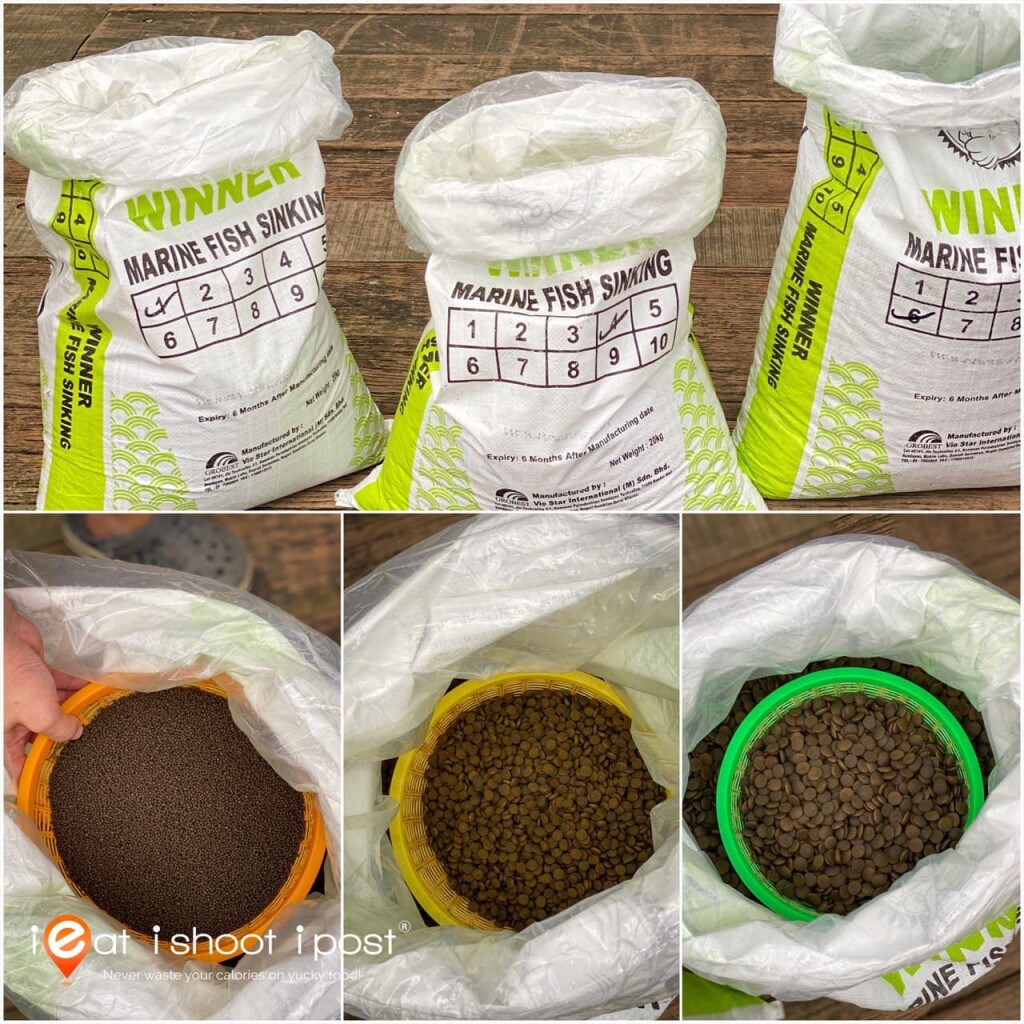 The floating farm that spans over 8 and a half football fields produces 600 tons of fish a year. Mind you, this only accounts for less than 1% of Singapore's fishy demand.  They are setting a goal to produce 1,000 tons next year, in support of Singapore's 30/30 vision where we will produce 30% of our local needs by 2030.
Social Visits to the Sea Farm soon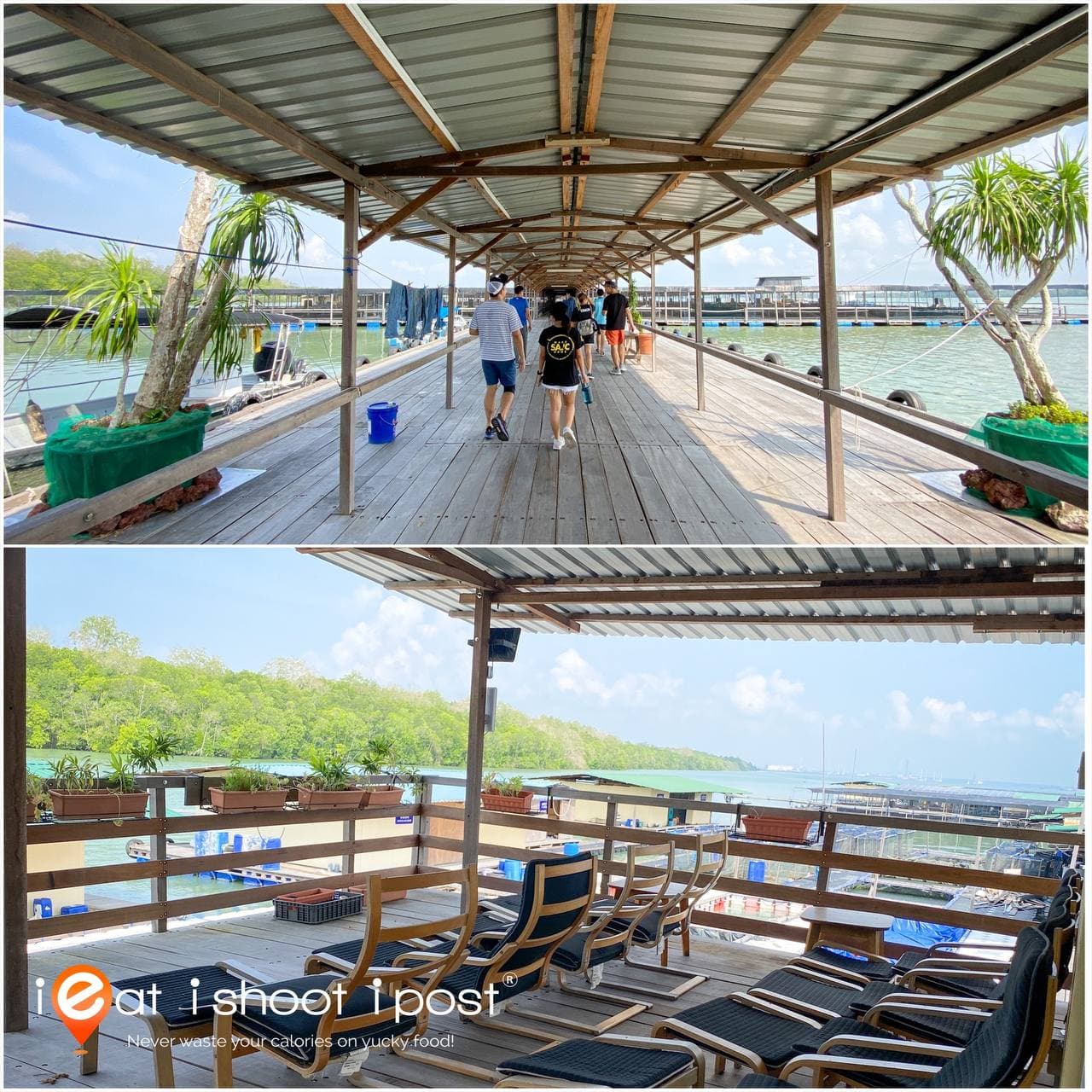 One of the things that struck us at the farm was how calm, tranquil, clean, and organized the place was.  They currently only receive commercial buyers at the farm but they have just been granted a tourism license, and would soon be able to host visitors!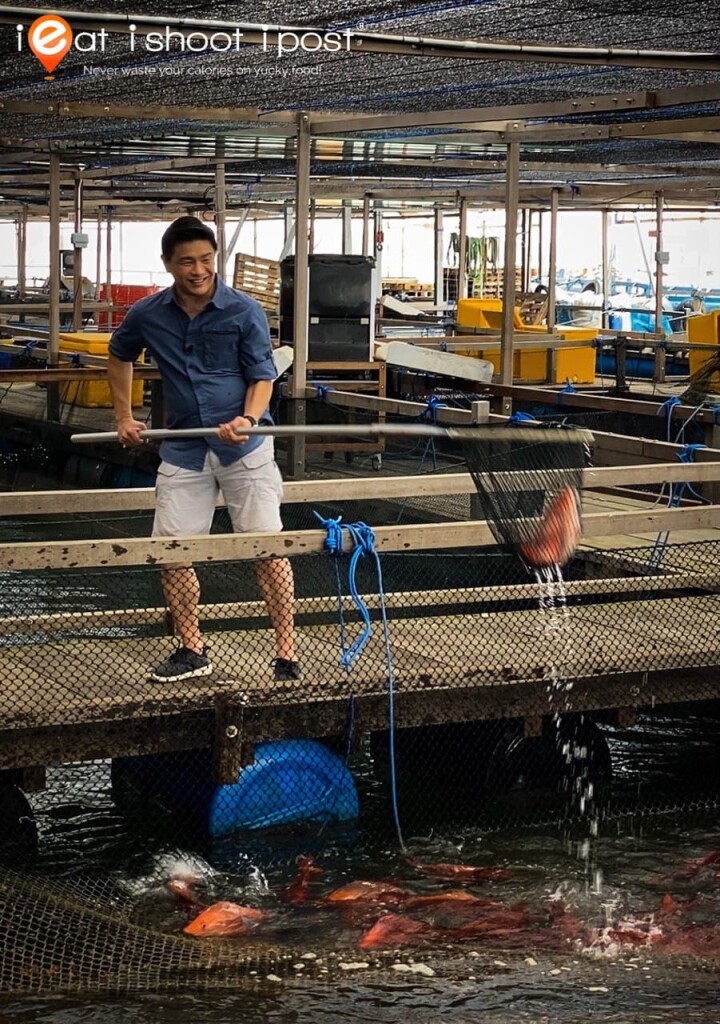 We are hoping that they will have overnight stay facilities as we can imagine how nice it would be to chill out here, away from the hustle and bustle of the mainland while learning about fish farming, perhaps enjoying a spot of fishing and definitely feasting on really fresh seafood.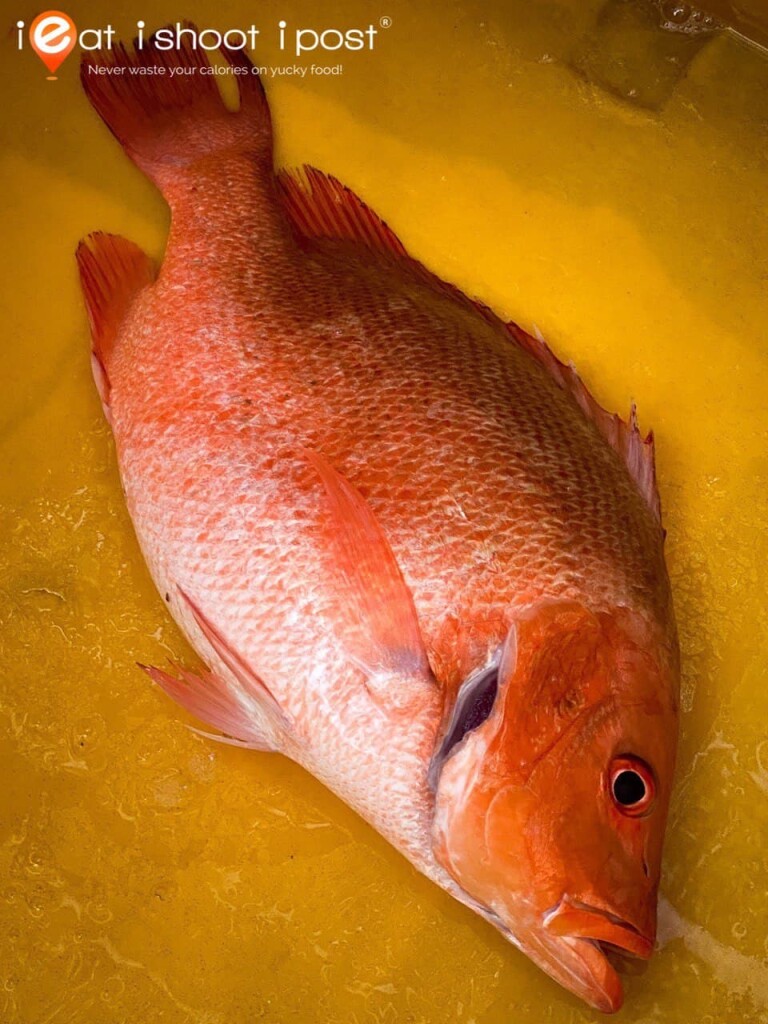 Shi Tang by Mahota Kitchen – Homely food, Cafe Style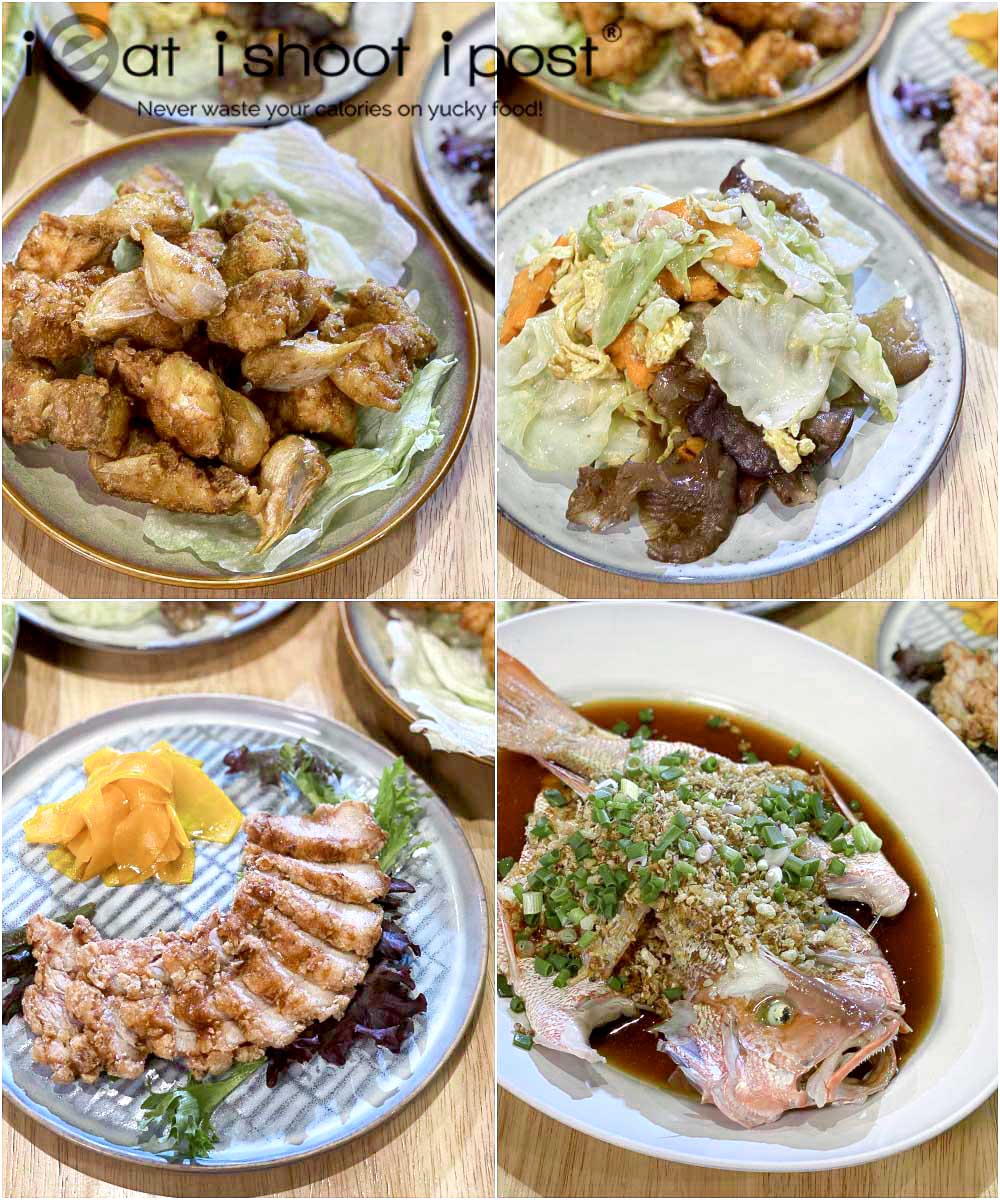 Special $9.90 offer for the Red Snapper
It was amazing to see the Red Snapper from the farm appearing on our table!  The fish was perfectly steamed and topped with crispy fried chye poh. The flesh was tender and sweet, a testament to the freshness of the fish and the fact that it was reared in flowing seawater.
https://shitang.mahota.sg/
To enjoy the $9.90 Red Snapper promo at the moment, simply add Red Snapper once you hit min $60 in your shopping cart and use Promocode: red990
Free Delivery with $100 spend, self pickup option available
While super fresh fish is a key selling point of Shi Tang, the chefs there are also very competent with their wok skills and there are a number of Zi Char dishes worth trying like the Kampung Chicken with Crispy Butter Garlic and Hakka Crispy Pork.  Both of these are rather moreish and you won't be able to stop eating them!
The stir-fried black fungus with cabbage looked deceptively simple but was turned out to be really delicious! It had a good amount of wok-hei and the scrambled egg provided a nice contrast to the sweet crunchy cabbage.  It's something grandma might have cooked at home, but with wok hei!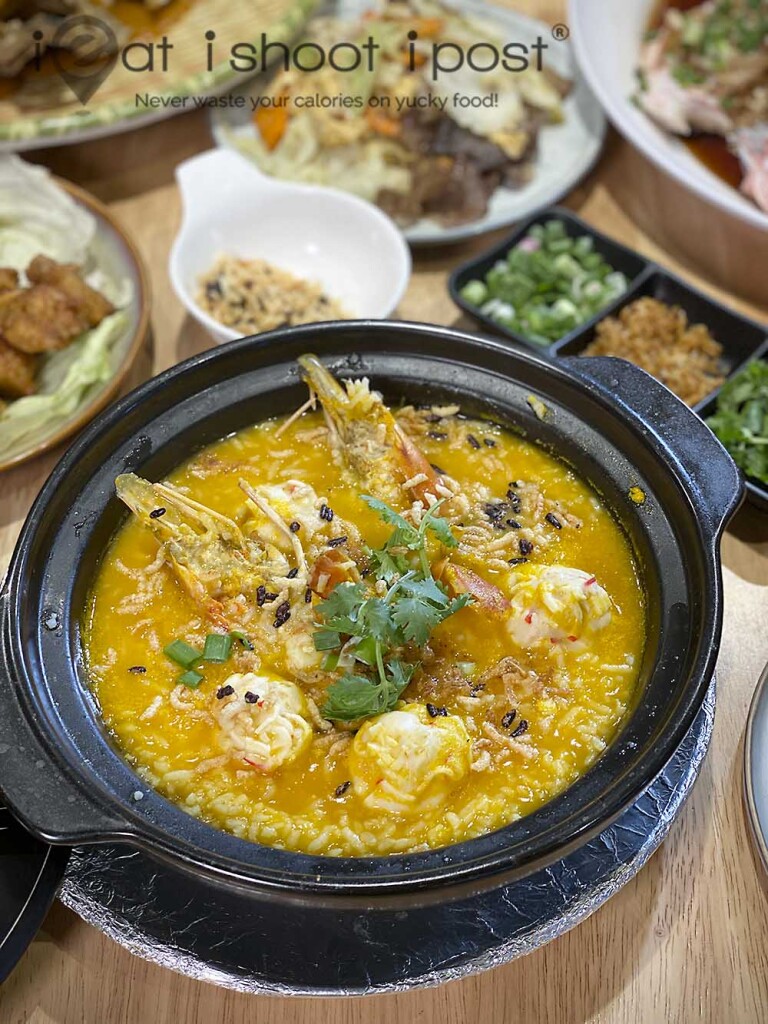 The big head prawn porridge that comes served bubbling hot is one of the popular dishes at Shi Tang and we can understand why.  The tomalley from the big head prawns gives an umami kick to the lovely stock and the pumpkin gives it a vibrant color.  It is certainly something very comforting to have not just on rainy days, but also on days where you feel that you deserve some tender-loving self-care.
Special Buy-1-Get-1-Free Deal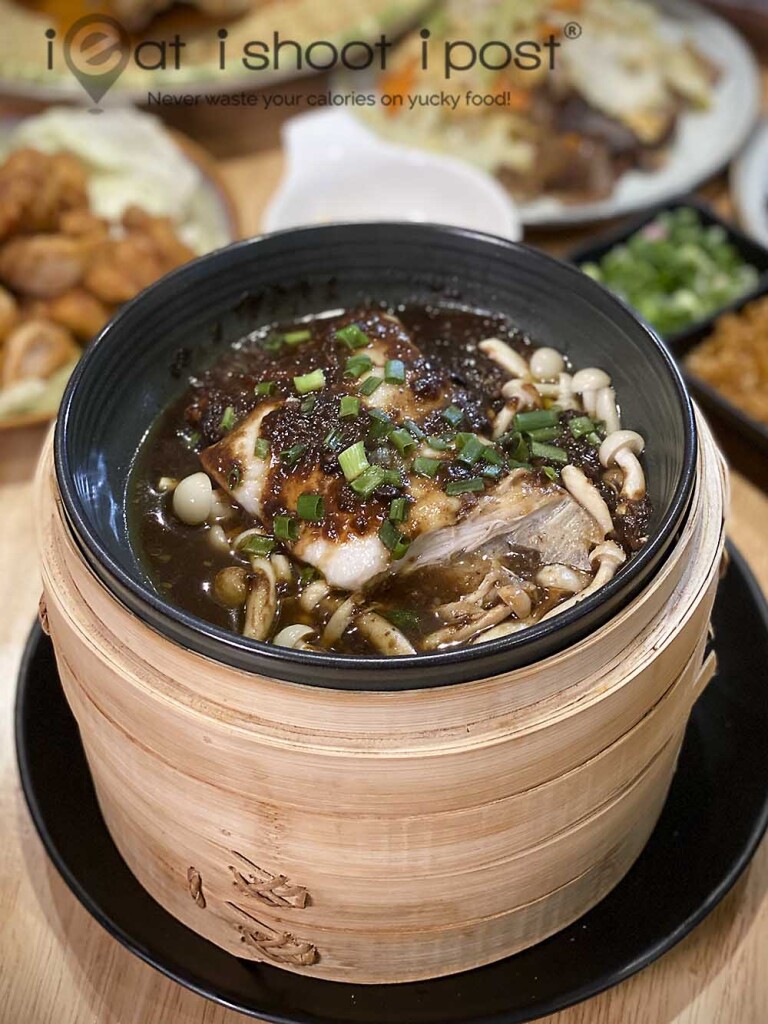 Apart from the special $9.90 Red Snapper deal, they are also offering a Buy-1-Get-1-Free deal where you can pick any seafood (steamed or fried) and get another seafood dish (steamed or fried) free, both with the sauce of your choice.
We had the steam seabass with black garlic sauce and selected the baby bamboo clams with Kumquat sauce as the second item.  The seabass was very fresh of course and did not have that muddy smell that you get if the fish had come from fish ponds with stagnant water.
The black garlic sauce was really nice but the Kumquat Garlic didn't quite work with the baby bamboo clams for us. The thing here is that you get to decide if you like your fish/seafood steamed or fried, then decide which of the eight sauces you like the chefs to use.  While it may make you feel empowered, getting the right combination may not be so straightforward!  If in doubt, just ask the staff for their suggestion!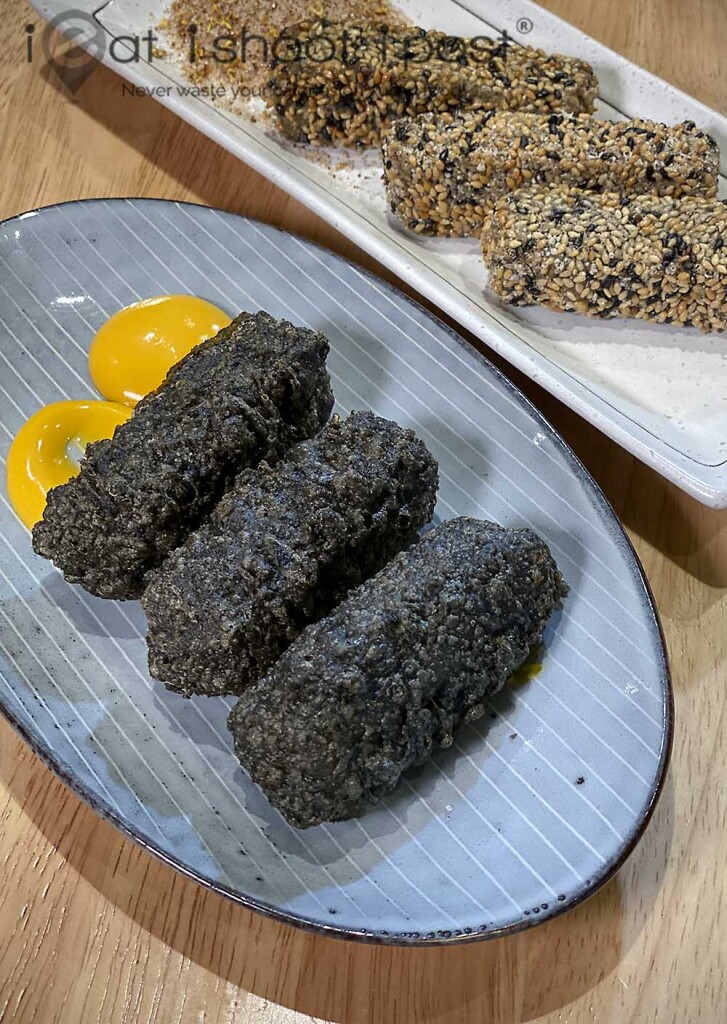 The chef at Shi Tang is quite inventive and re-imagined the well-loved Orh Ni (Yam Paste) and Nian Gao desserts.  While they were a nice way to end the meal, it is not something you'd specially go there just to eat, know what I mean?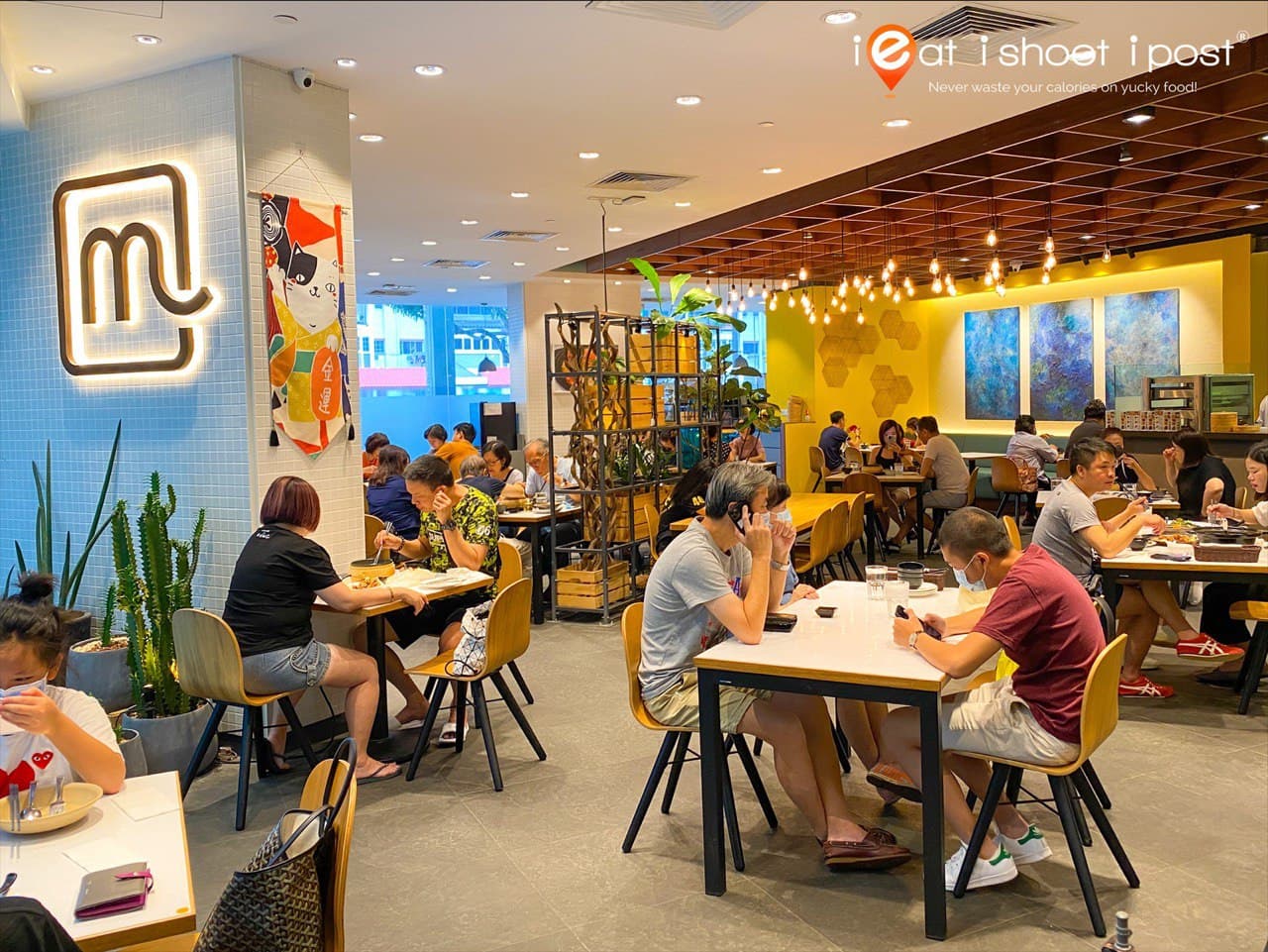 We really like the decor and ambience of Shi Tang.  It has both the vibe of a happening Cha Chaan Teng while having that laid-back Cafe feel.
Conclusion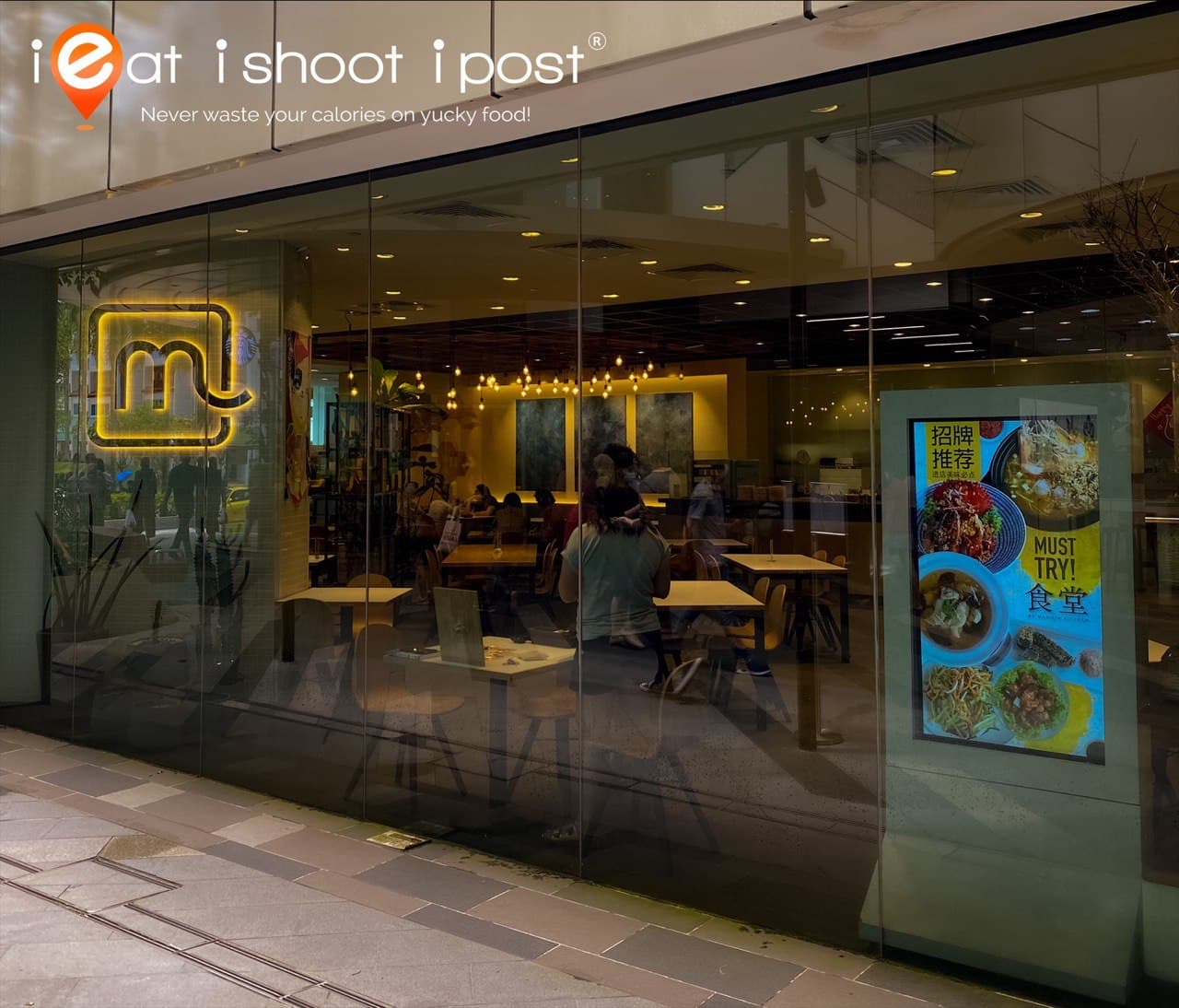 Shi Tang by Mahota Kitchen is probably one of the very few restaurants in Singapore that offers a true farm-to-table experience where they rear, harvest, process and cook the fish for you!
Happy Eating!
Disclosure: This post was written in collaboration with Shi Tang by Mahota Kitchen