Zazz Pizza: No bells, no whistles, just great pizza
Posted on: March 5, 2019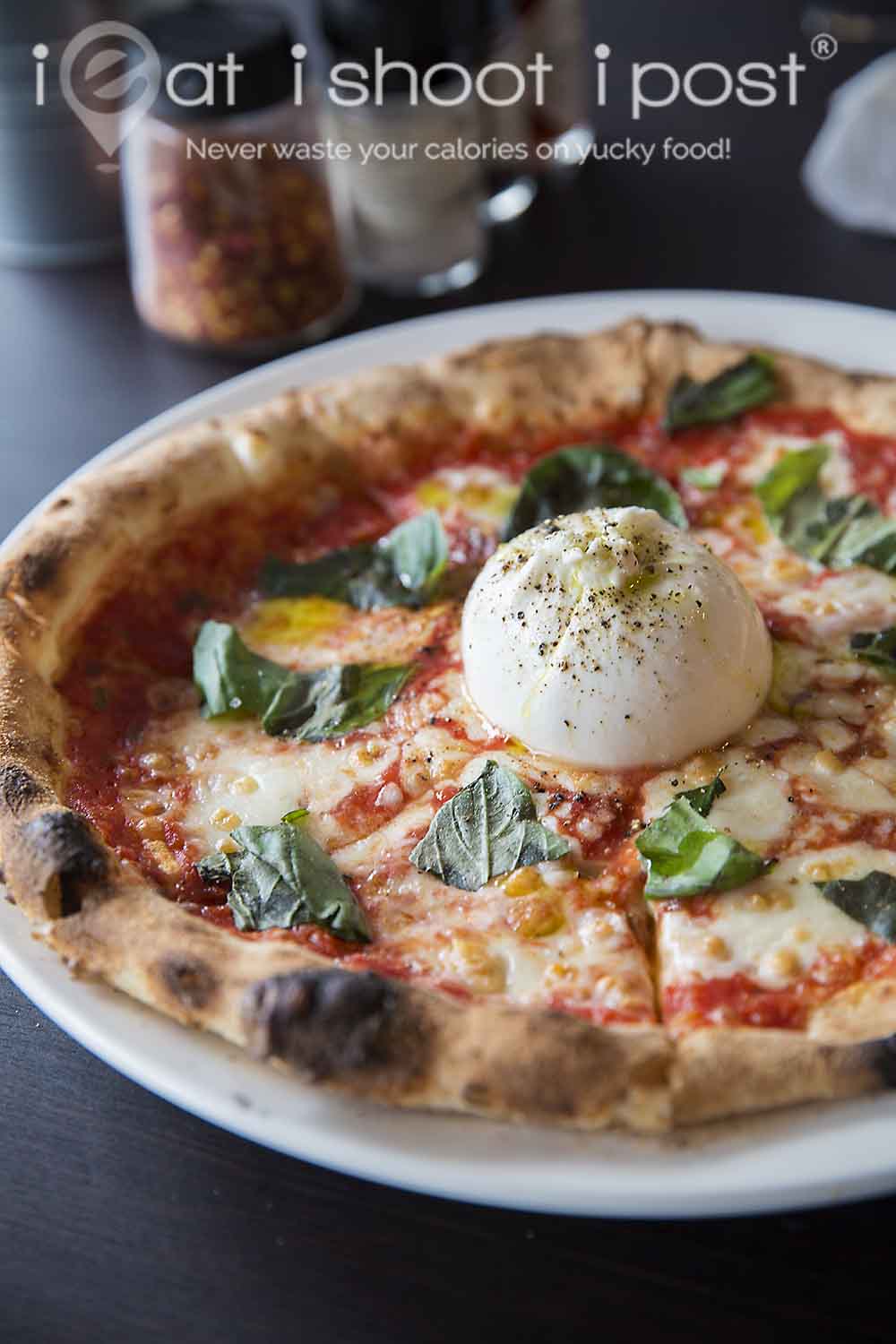 The last time I had a great pizza was at 4P's pizza in Hanoi.  It was so good that I had to make a return visit the following day to get my pizza fix before returning home!
Since then, I haven't really come across a pizza worth writing about until my friend Hiran Fernandes invited me over to see his new pizza joint.  I first met Hiran in 2014 when he just opened the now defunct Crosta Pizza.  The story back then was about cheap and good HDB pizza that's baked in a wood fired oven.  It was quite a hit with our readers initially!  But, unfortunately, Hiran left Crosta and it closed soon after.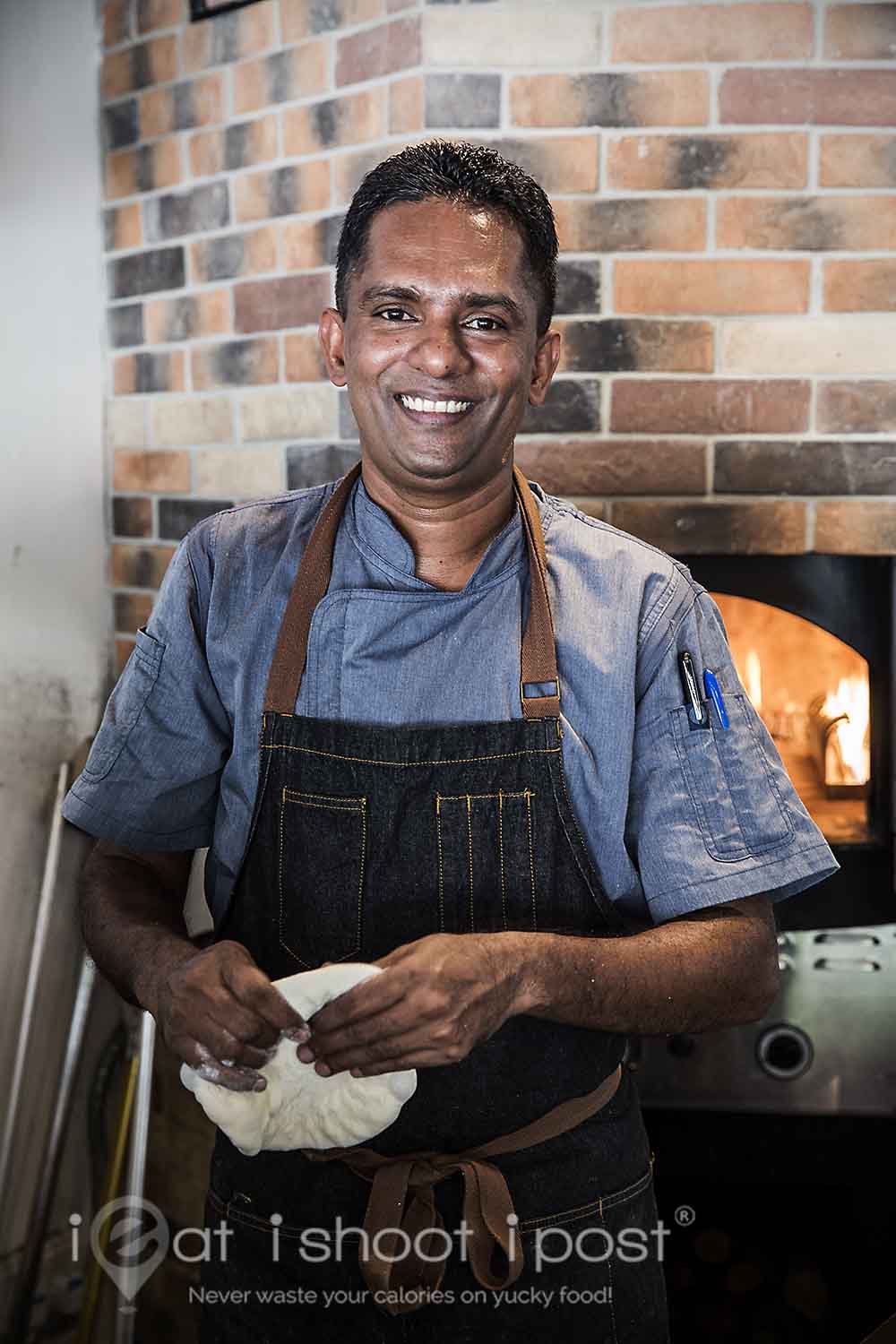 After spending the last few years working at various Italian restaurants, Hiran has finally decided to come out again on his own.  I am happy to report that his pizza crust is now even better than when he was at Crosta.  (You can see the difference from the previous post)
He now uses Italian flour and his dough undergoes a two day ferment to develop flavour.  The leopard spotted crust is light and crisp with an airy crumb structure which makes it quite irresistable even if you had it with just some olive oil.  However, when you add the zesty tomato sauce, fior de latte (cow's milk mozzarella) , basil leaves and a ball of creamy burrata cheese, it turns the already remarkable crust into something that is simply irresistible!  So far, I have already been back thrice for this which means it deserves a rating of 4.5/5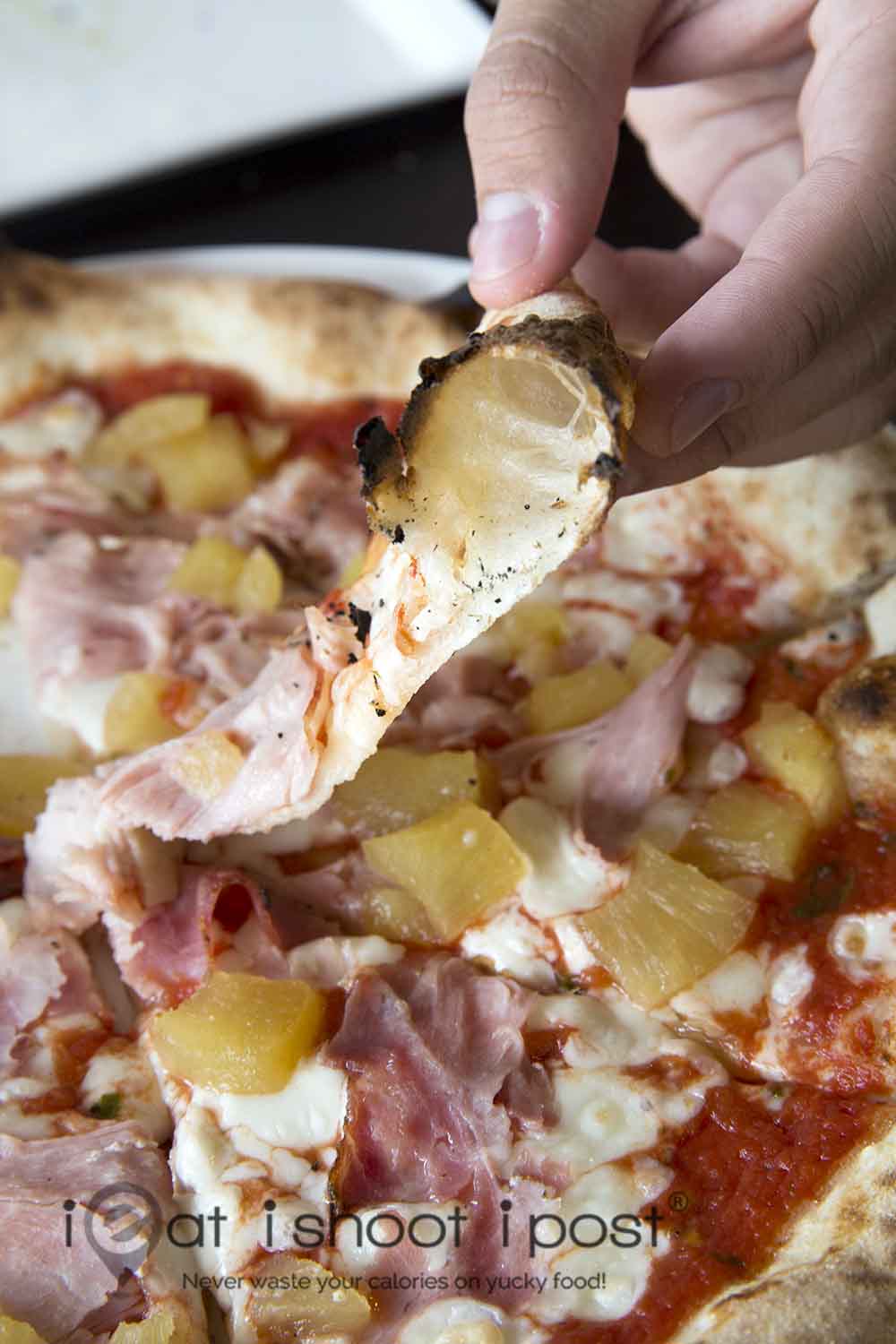 The restaurant itself is the kind of place that you would have quite easily dismissed if you are on the lookout for a serious pizza joint.  The makeshift decor looks cheap and uninviting and anyone looking closely at the wood fired/gas oven will notice that it isn't even overlaid with real bricks! But don't let the cheap fascade distract you from what is really important.  The owners might stinge on the decor but their attitude is completely different when it comes to the ingredients.  In other words,  this is the kind of place where you can find a great pizza at a good price then settle in a corner somewhere and savor it.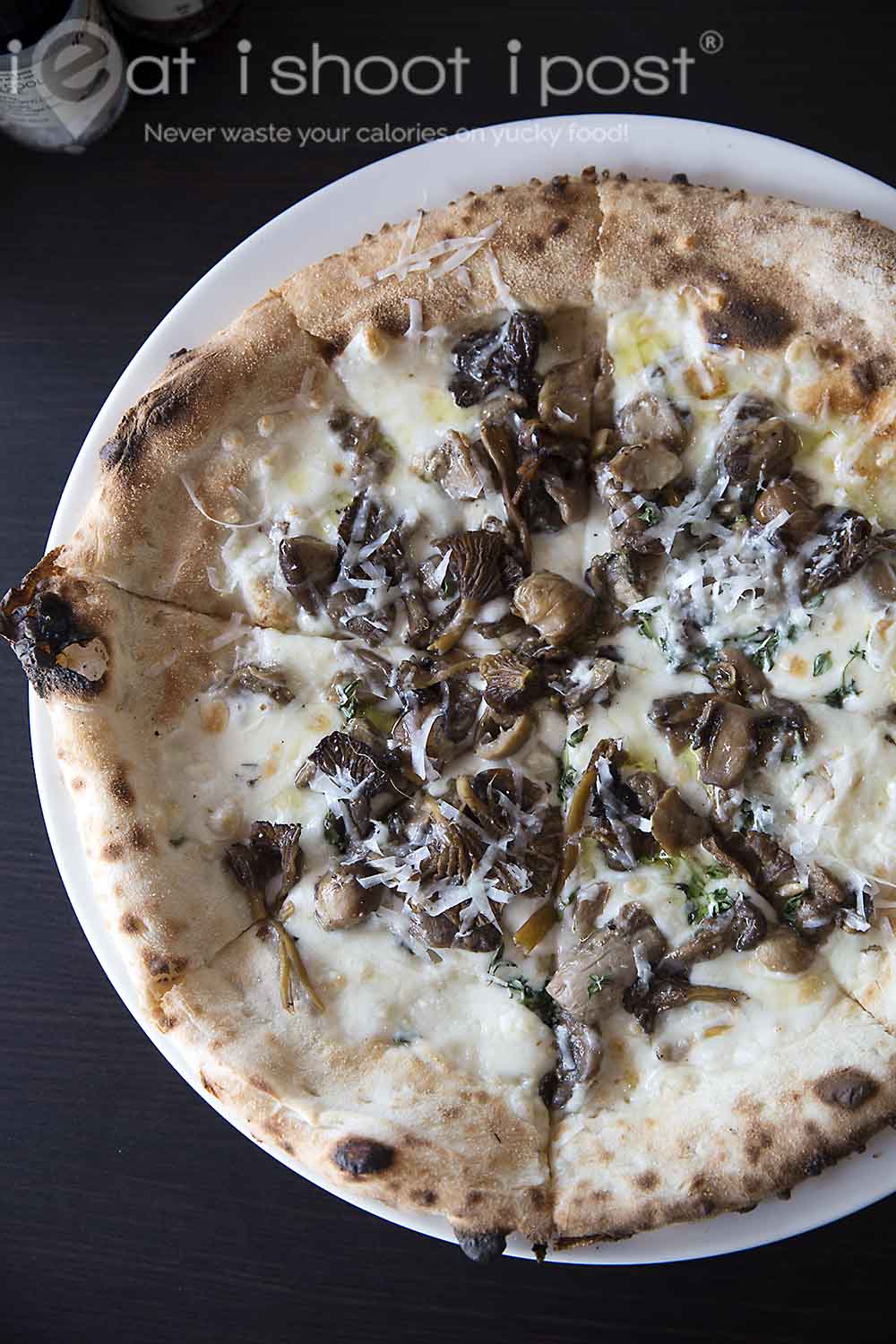 Aside from the burrata which I highly recommend for everyone who loves a creamy mozzarella, I have also been working with Hiran on a  truffle mushroom pizza.  Truffle oil, mushroom and cheese is another of my favourite pizza combinations!  After a few trials, we finally settled on a base of taleggio, pecorino, truffle cream and fior de latte cheese topped with chanterelles, portabello and porcini mushrooms with a scattering of fresh thyme leaves.  4.25/5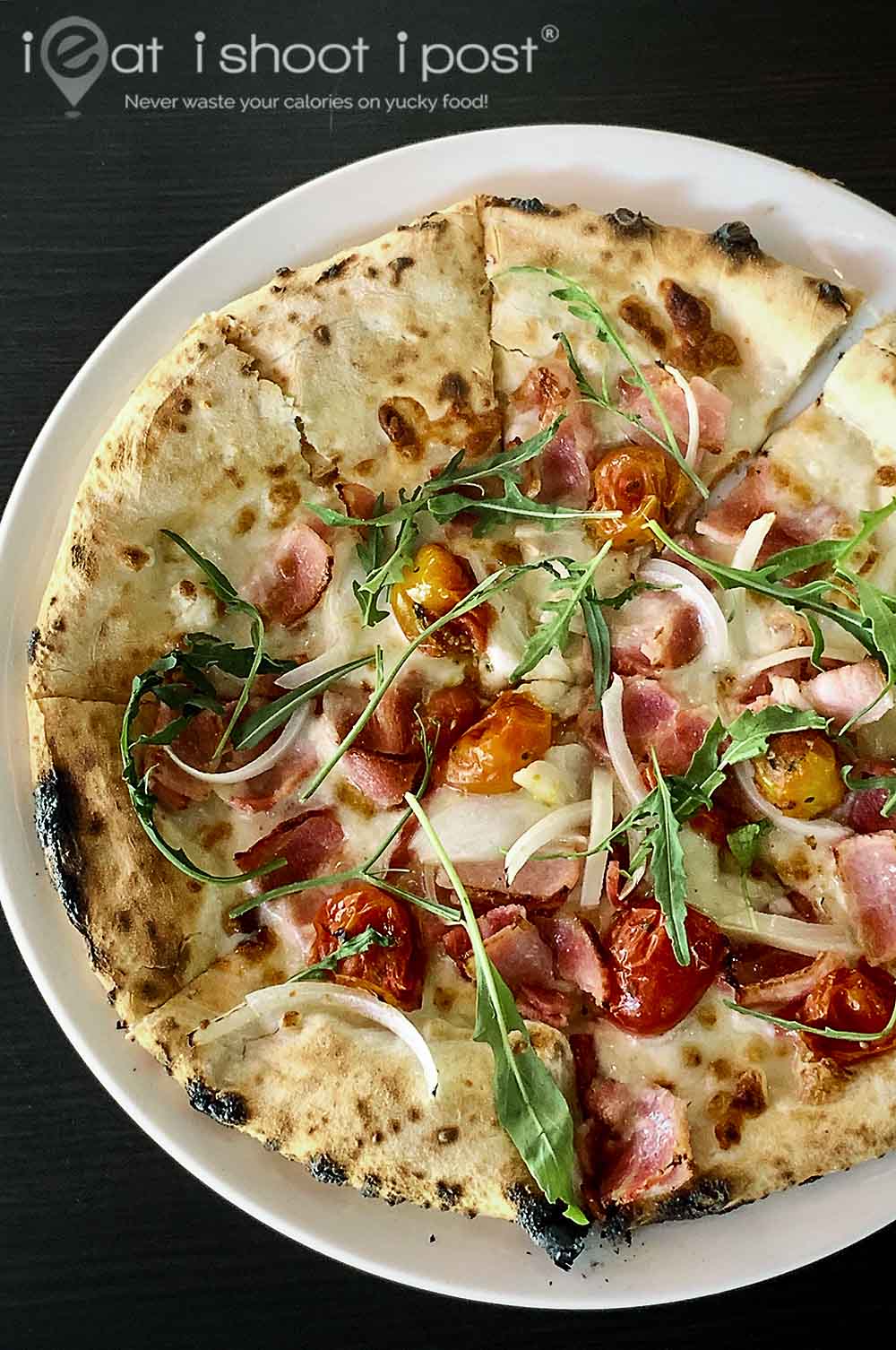 There are also other pizza flavours on the menu board, but as any pizza afficianado will tell you, the most important part of the pizza is the crust.  The toppings can easily be mixed and match to your own preference.  The prices range from $16 for a basic magherita to $26 for a burrata which is quite reasonable considering the quality of the ingredients used.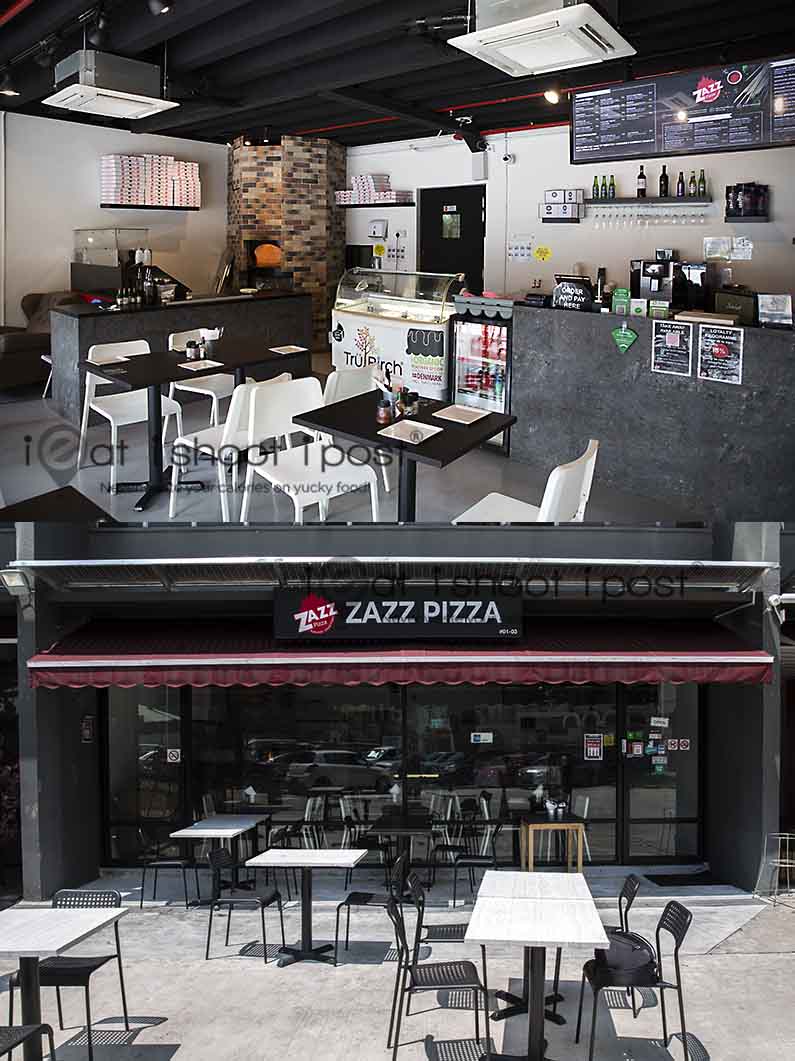 Conclusion
This is my current go to place when I am looking for a great pizza at a good price and don't really care much about the ambience.
Zazz Pizza
Address:
1a Short St, #01-03, , Singapore 188210
View Map
Opening hours:
11:00AM to 11:00PM