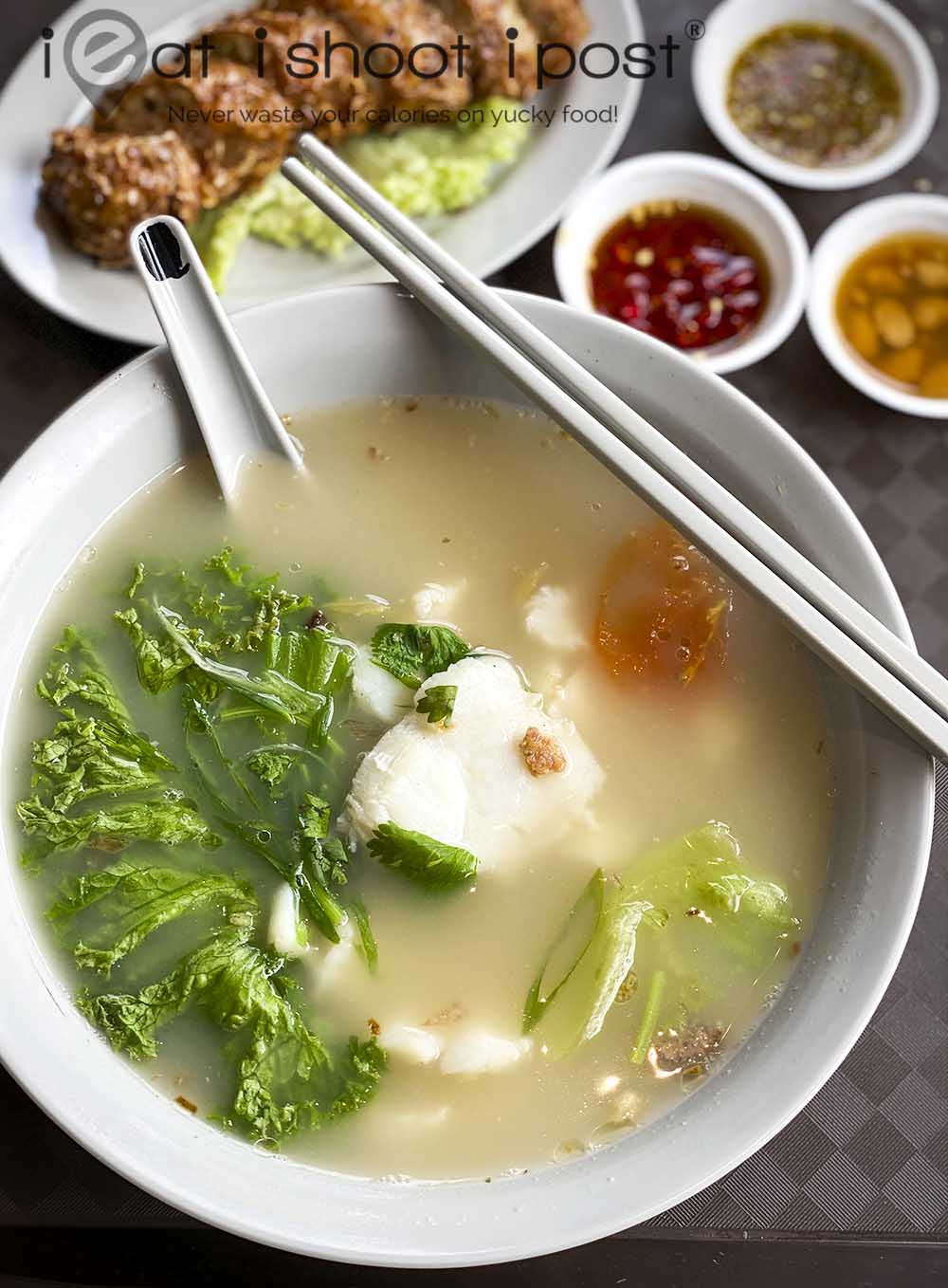 In recent years, there seems to be an increased number of restaurant chefs who have decided to leave their restaurant jobs to become hawkerpreneurs.  That is a very encouraging trend, especially if its a western trained chef who have decided to go back to his/her culinary roots.
These new stalls invariably attract lots of attention on the social media.  It is still quite novel and most people are curious to see how a trained chef might be able to elevate the quality of an existing hawker dish.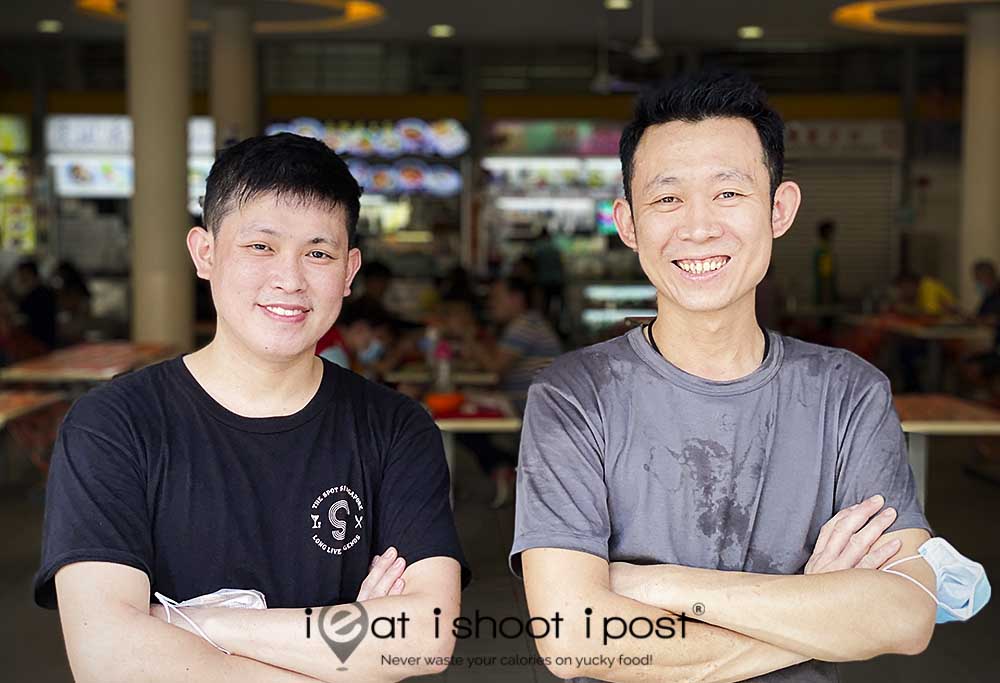 Today we are featuring Ah Qing and Ah Feng (hence Qing Feng Yuan) both of whom hail from Muar who came to Singapore to work in restaurant kitchens years ago.  Ah Qing was working at the Swiss Hotel while Ah Feng was the head chef at Naked Finn.  He left Naked Finn with the blessing of his boss, Ken Loon who is still helping him with his stall.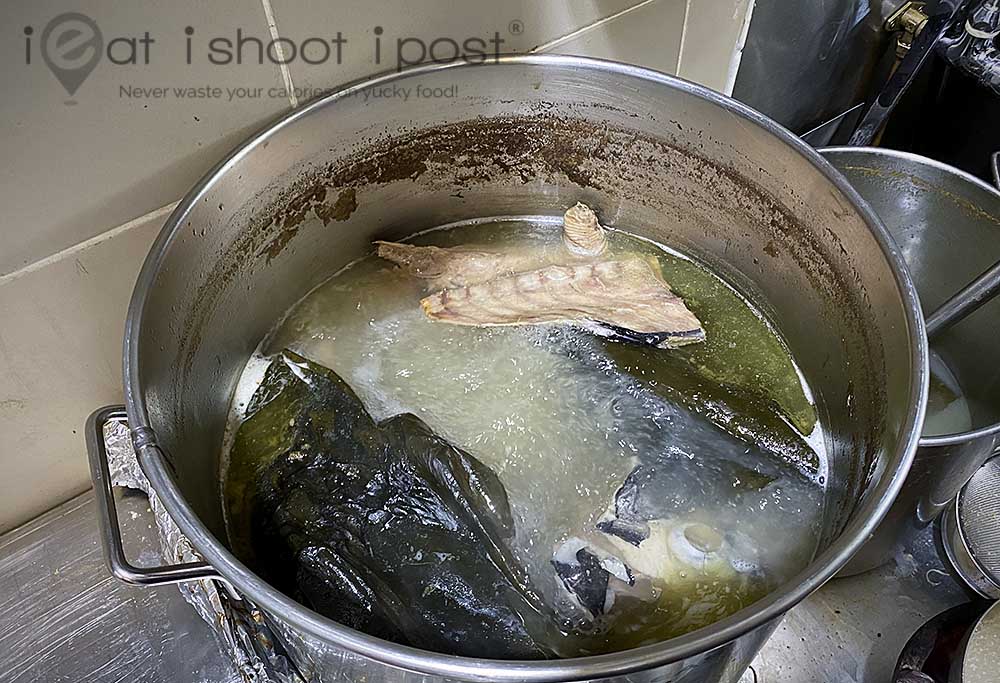 Being the head chef of Naked Finn meant that Ah Feng had the chance to work with some of the best seafood in the world.  The fish soup that he has developed for Qing Feng Yuan is a return to the classic Teochew fish soup but with a few modern twists.  Firstly, the soup base is made with the addition of konbu which provides the soup with umami without having to use MSG.  The soup is made with the requisite pork, chicken and fresh batang fish bones which have been simmered for hours to extract their flavourful goodness.  The resulting soup is light yet flavourful.  4.25/5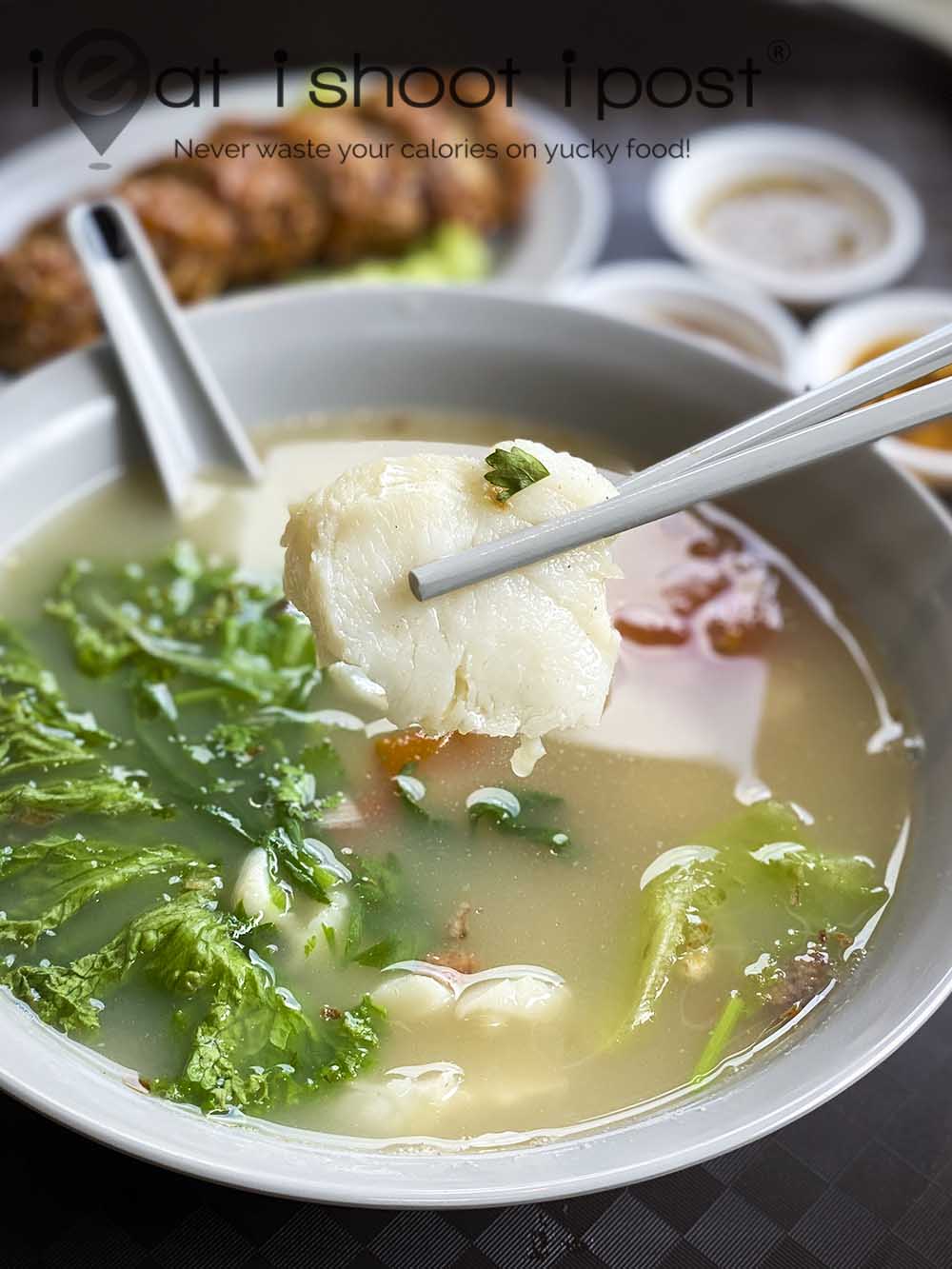 They serve fresh batang fish soup here for $5 a bowl, but if you want something a little more special, you should go for the Blue Cod which are sustainably line caught and very pristine fish from New Zealand.  Blue Cod fillets can cost something around the ball park of $100/kg, so $12 for a bowl of fish soup is actually good value.  A dish of blue cod in a restaurant would easily cost up wards of $20-$30.
The flesh is flaky and very tasty, although they were not very firm and so the slices tended to break up in the soup.  Otherwise it is a lovely upgrade from the more common batang.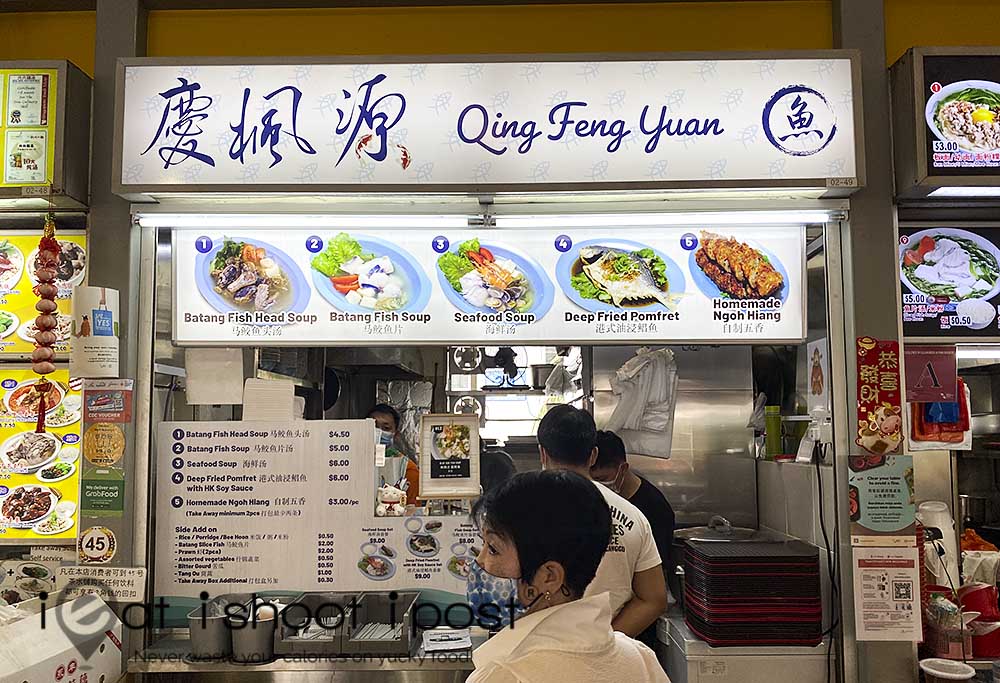 Conclusion
Very good fish soup made by some new comers to the restaurant scene.  Their chef training means that they really have their eye on quality and technique. Hopefully, customers will be able to recognize the value and be willing to pay for it so that they can continue to feature other quality fish in the future!