Fei Lou Porridge: Boneless Chicken Wings!
Posted on: July 6, 2010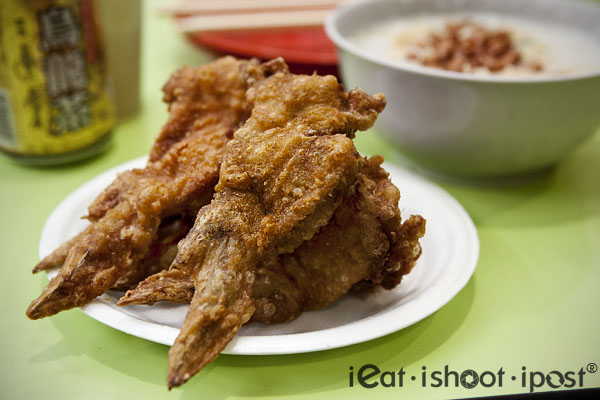 If you are heading to Telok Blangah Crescent for
Hai Kee Char Kway Teow
, do check out the BONELESS chicken wings from Fei Lou Porridge along the next aisle. Yes, you heard me right, these are chicken wings where the bones have been removed and at $1.20, it is quite an affordable luxury to eat chicken wings without having to gnaw the meat off the bones. It is very tasty, but I do find it a bit on the oily side because when the bones are removed, oil tends to seep into the space where the bones were. Otherwise, it was like eating Chicken Nuggets except that you know this is at least real chicken meat instead of chemical fillers!
4/5
Conclusion
Definitely worth a try if you are at Telok Blangah Crescent Food Centre since you really can't find fried boneless chicken wings anywhere else at this price!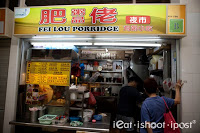 Fei Lou Porridge
Address:
Telok Blangah Crescent Food Centre Stall 116, Singapore
View Map
Opening hours:
5:30PM to 12:00AM