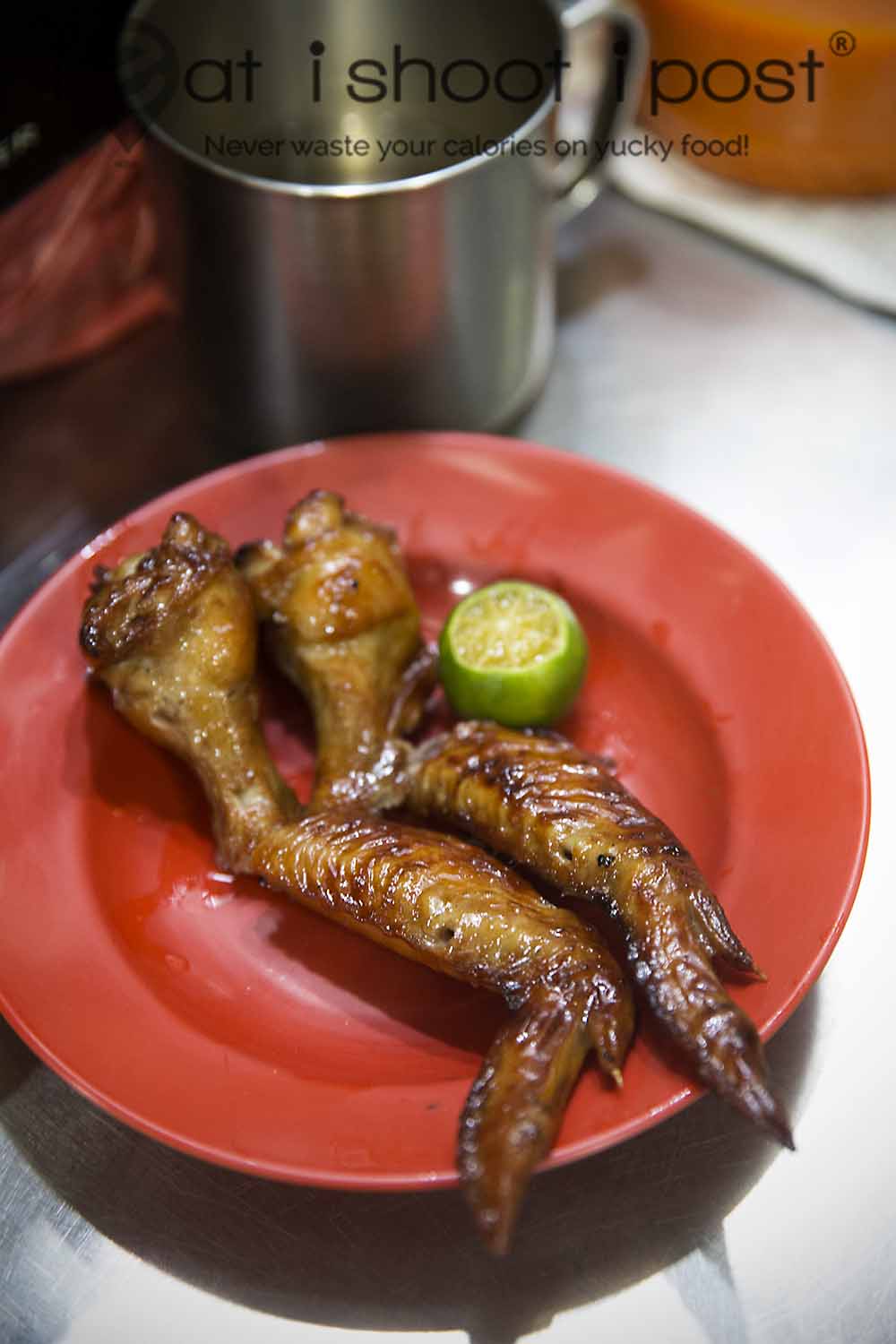 This story follows my previous story about Lim's Fried Oyster. both of these stalls are located in the same area of Berseh Food Centre.  I was alerted to it by my friend Damien who told me about a masked couple selling satay which he felt was very well grilled such that it was slight charred on the outside but still nice and juicy on the inside!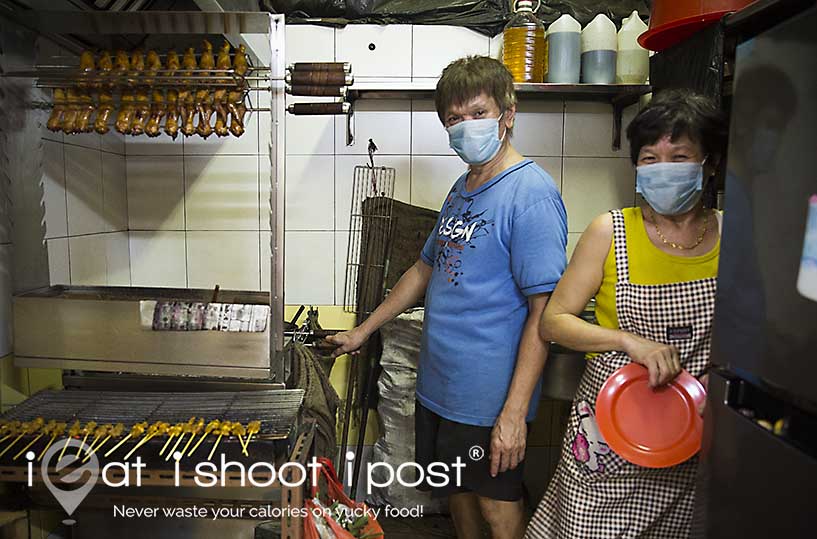 In the past, most satay hawkers made their own satay and so each stall will have their own special blend of spices as well as dipping sauce.  Unfortunately, nowadays a lot of satay sellers don't actually make their own anymore.  There is a lot of work involved in skewering the satay and most hawkers just don't have the manpower to do this.  Some of these satay hawkers expanded to central kitchens where they are able to increase their production capacity and become suppliers while others outsourced their satays from them.  If memory serves me well,  in economic terms, this is known as "division of labour"  where production is increased while costs can be kept low.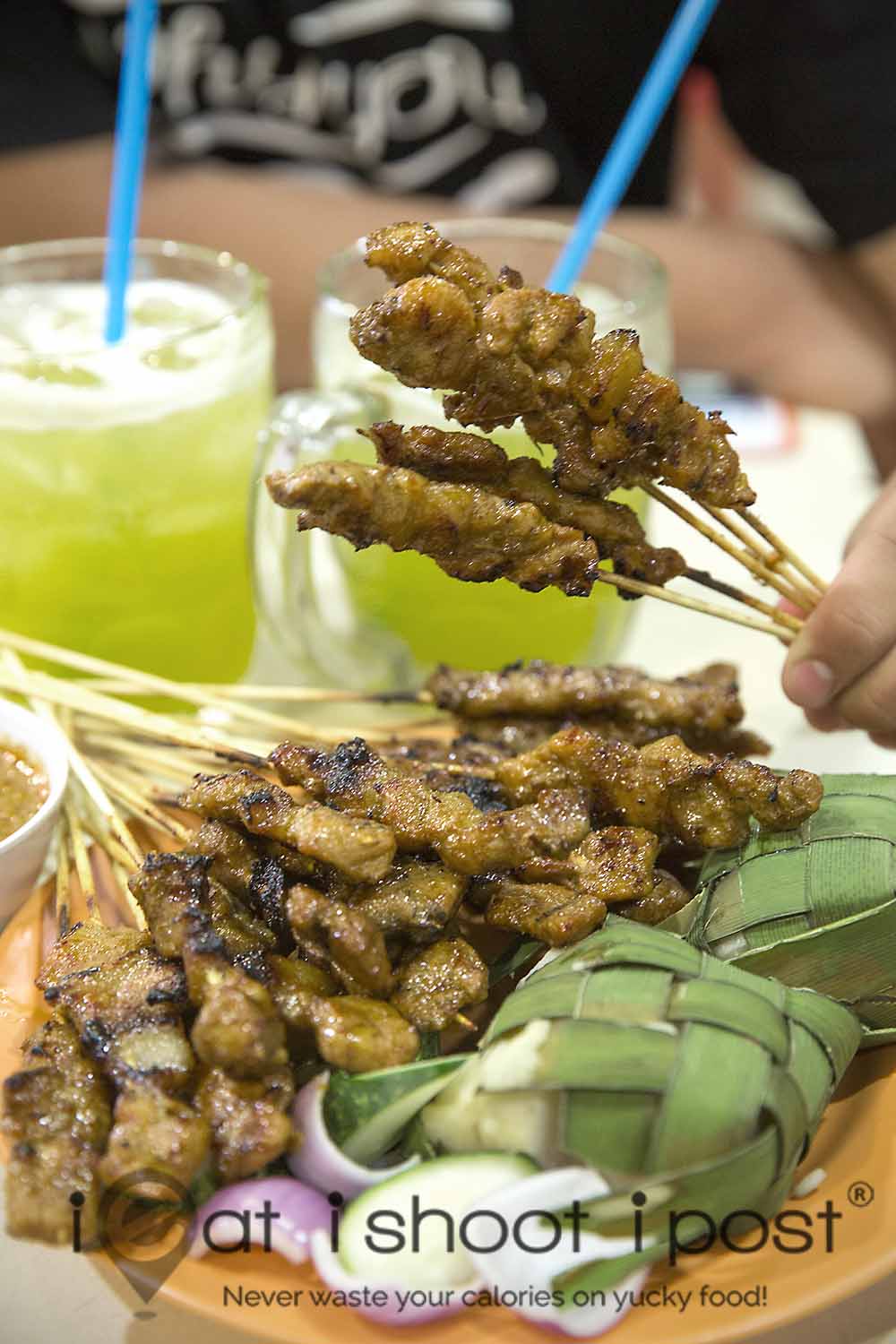 However, I have always felt that this was a cop out and so, I have up till now been focussing my attention on hawkers who still make their own satay, like Poh Kee and Chuan Kee.  But I think this couple is forcing me to rethink this assumption.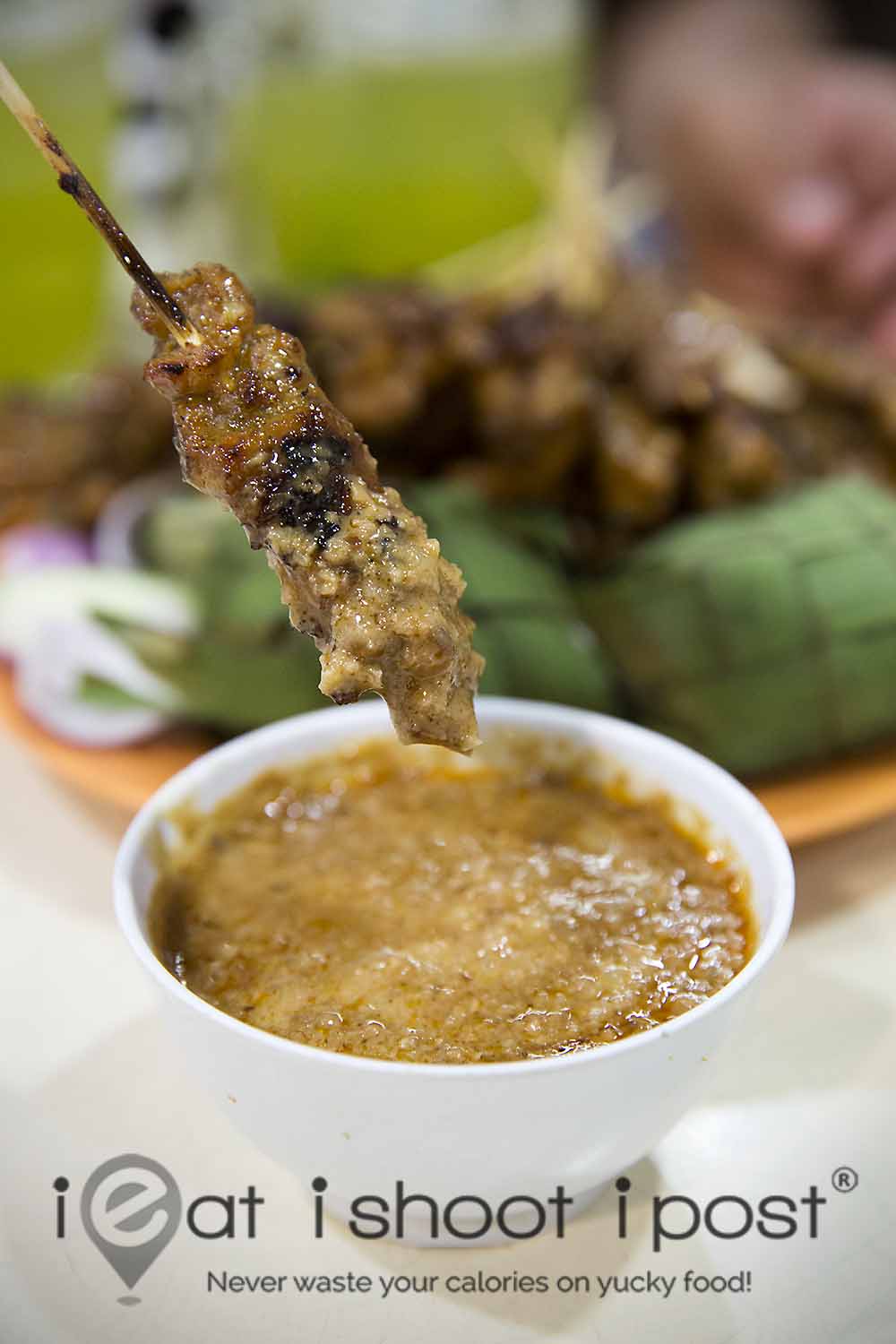 They tell me that even on a quiet day,  they always tell their customers that they have to wait a while for their satay because they insist on grilling their satay over the gentle heat of glowing charcoal.  This form of low and slow grilling is one of the key differences between Chinese and Malay style satay.  If you head to East Coast Lagoon, you would see plenty of satay hawkers fanning their charcoal grills to keep the flames from burning the satay.  The Chinese satay sellers never do this. Instead they like to grill their satay over low heat, often in rows that overlap each other to keep the skewers from burning. The satays are very nicely grilled and the marinade is quite good, but I felt the satay sauce could do with a bit more ooomph.  4/5.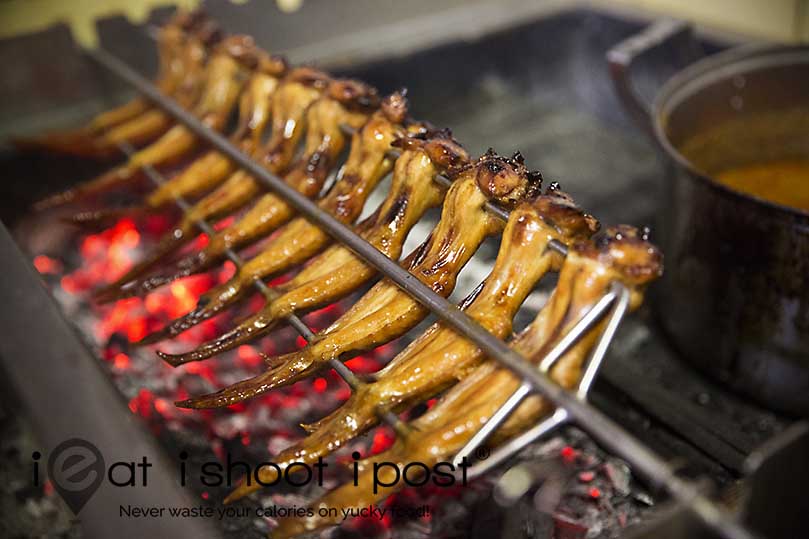 What the stall does make themselves is their chicken wings which are the real hidden gem!  Like the satay, they take a lot of pride in their grilling skills and each chicken wing is perfectly grilled so that it is only slightly charred on the edges and still juicy on this inside with that bit of stickiness from the collagen which had turned into gelatine.  The marinade is very good and has a bit of that liquorice like  "bak kwa" flavour which we all love in Asian grilled meat.  It was an quite an unexpected find!  4.5/5
Conclusion
Stall owner, Mr Sham told me that they had been hawkers for over 40 years!  They used to run a very popular Yong Tau Foo stall at the food centre called Guangzhou Yong Tau Foo, but had to close that down due to the lack of manpower.  They decided to open a BBQ grill instead as they don't need any extra hands to run it.  It goes to show that once you are passionate about food, you can cook anything and it will be up to a certain standard! The chicken wings are really good and the next time I am going to order at least five wings all for myself!