This stall has moved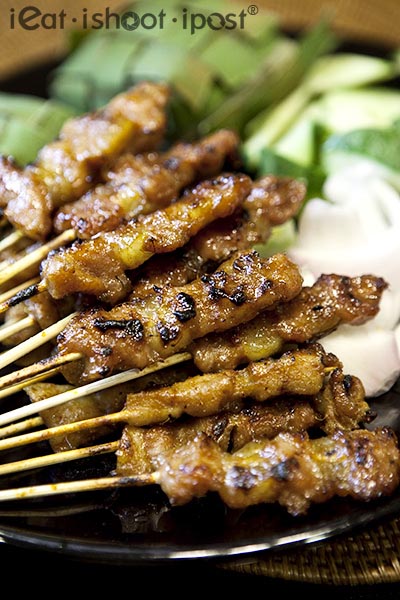 Do you reckon that there are much fewer satay stalls nowadays? I remember that when I was growing up, there seemed to be Satay stalls in almost every coffeeshop. Nowadays it seems that it is really hard to find Satay stalls, let alone good ones.
The thing about Satay stalls is that it shows very clearly the difference in the Malay and Chinese cultures. Whiles we always find clusters of Malay Satay stalls viz Lau Pa Sat, East Coast Lagoon Village and the now defunct Satay Club at the Esplanade, Chinese Satay stalls are always alone. I am not sure why this is so. Perhaps it reflects the thinking of the hawker. The Chinese hawker probably thinks that since there is someone already doing satay, then rather than doing the same thing, he should sell something else so as not to have direct competition. I am not sure, but I think our Malay friends tend to be more community spirited, so the clusters just reflect that kampong spirit.

Anyway, I came across this very interesting Satay stall which has a signboard that reads like a epitaph. It states very clearly on their signboard; 1948 – 2011. Wait a minute, 2011 ends in a month! Does that mean that this 63 year old business that has spanned 3 generations will come to a screeching halt at the end of this year?
To find out, I tried to interview the feisty, curly haired (very tight curls, mind you) lady who is single-handedly running the Satay stall.
"I very tired lah! Cannot go on anymore!" she said. Her name is Florence by the way.
The stall had started way back in 1948 where the recipe was first concocted by her husband's grandmother. The recipe was then passed down to his mom and then to him. Their Satay had been a regular feature at the old Hougang 6 mile market for three generations before the market was demolished. Her husband had tried to franchise the business in 1995 and was reportedly the first Satay brand to do that. But it didn't really work out and when he passed away in 2005, the stall was left to Florence to run.
Selling satay is hard work. She works from 5pm to 1am everyday and has to prepare the Satay by hand in between. So now she is looking for someone to buy over the business, lock, stock and barrel.
So if you are interested to take over a lucrative and established Satay brand, do give Florence a call! (Seriously, Florence has requested me to put up the sale of her stall here in the blog!)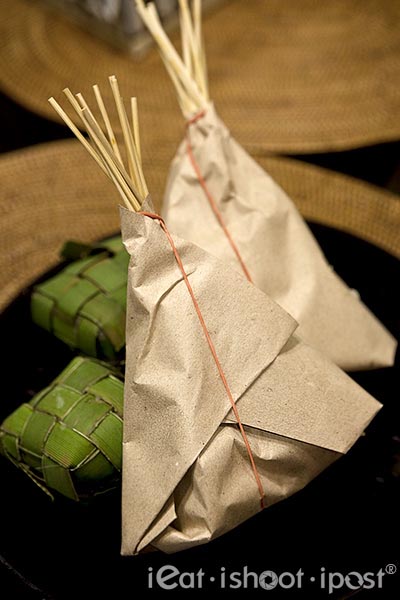 The Satay here will bring you back to the good old days. Florence tells me that she only uses Chicken thigh meat, so the morsels of charred meat is tender and well marinated. What makes Chinese style Satay different from Malay Satay is the addition of five spice powder which you can't really detect when you are eating it, but it makes enough of a difference such that you know you are eating Hainanese Satay. I felt the satay was very good, but it was the Satay gravy that really blew me away. The gravy is embellished with pineapple as any self respecting Hainanese satay should be and has a wonderfully rich peanut fragrance which make is really addictive. I found myself wanting to just order more Ketupat in order to mop up every last grain of peanut! 4.25/5
Conclusion
Been awhile since I ate a Satay that I could rave about. This old stall has the expiry date already written on the signboard, so you have to be quick if you want to have a taste of it before Florence decides that she really just want to shake leg and play mahjong!
Oh yes, and remember, Poh Kee Satay is up for sale! I hope we can find a real Satay fanatic to take over the stall and continue serving up excellent Satay. Florence's phone number is listed below.
Update 11 Nov 2015
The stall has relocated to 1014 Upper Serangoon Road!
Update 9 Apr 2018
The stall has relocated to Golden Mile Food Centre! #01-96