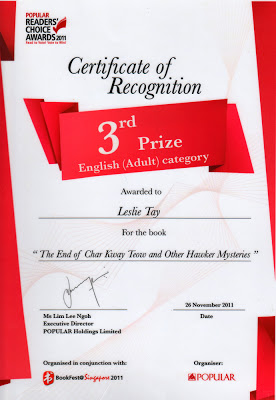 We won 3rd place in the inaugural Popular Readers' Choice Awards! Now "The End of Char Kway Teow" is officially an Award Winning Bestseller!
Many thanks to al our readers for logging in to vote! I couldn't have done it without your support!
Praise God from whom all blessings flow! This is certainly something really unexpected especially for a reluctant author like myself. Many thanks to my editor Ruth Wan who persuaded me to write the book and to Edmund from Epigram Books for publishing it!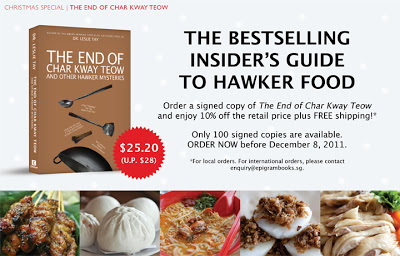 Signed copies of the Award Winning Book is still available at a discounted rate of $25.20 plus free shipping from Epigram Books! Great Xmas gift idea right? Please click this link to place your order!