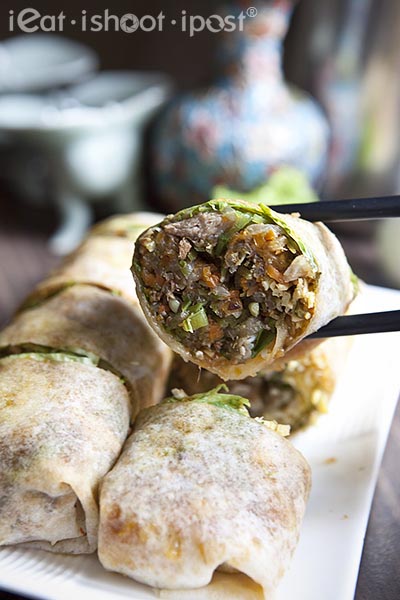 Spring Court Restaurant: The Oldest Chinese Restaurant in Singapore – ieatishootipost
Did you know that Spring Court Restaurant is the oldest Chinese restaurant in Singapore? I admit that I never knew it until I visited Spring Court recently. Perhaps those Gen Xers and Baby Boomers might recognize it by its old name, "Wing Chun Yuen" which was THE place for Chinese Weddings back in the days when Great World City was the centre of entertainment in Singapore.


It's a Great Great World Trailer
Last year, Raintree released a film called "It's a Great Great World" and I specially made it a point to watch it at Great World City, the exact spot where Great World Amusement Park once stood. The movie was centred around the lives of a few characters who lived and worked at the Amusement Park. One of the stories was about a wealthy businessman who held his daughter's wedding at the restaurant which was interrupted with the arrival of the first Japanese bombing raids on Singapore in 1941. I only realized that the restaurant in the movie was actually Wing Chun Yuen which was there from 1929 all the way till 1978 when they demolished Great World Amusement Park to make way for Great World City!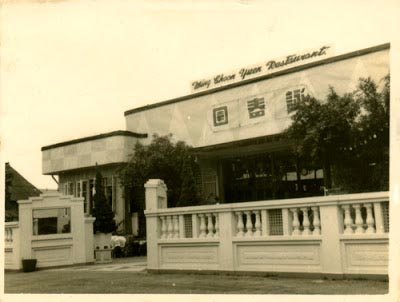 Imagine my delight when I found out that the restaurant in the movie was still in operation! I had the opportunity to dine with Mike Ho, the grandson of Mr Ho Loke Yee who started Wing Choon Yuen in 1929. I had just picked up "Wartime Kitchen" and was reading up about what food was like during the Japanese occupation and was very curious as to how a Chinese Restaurant could still operate at a time when there was not enough rice to go around and everyone had to resort to eating tapioca and other foods that have been foraged from the forest.
According to Mike, the restaurant still managed to function in 1941 when the Japanese first invaded Singapore. The soldiers would often barge into the kitchen to demand the best foods which they would eat with their own sake and green tea. But after a while, it began to get difficult to get hold of produce. The first supply to be affected was seafood as fishermen were not allowed to go out to sea. So the restaurant was serving mainly vegetables and farmed produce until 1942 when the supply of vegetables also dried up. The restaurant then had to close and the Japanese used it as an administrative office until it was reopened again after the war.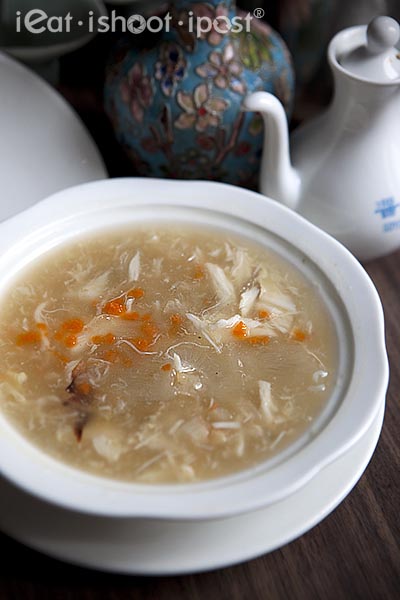 Has it ever crossed your mind that Singapore Chinese Cuisine is actually very unique? Over years, our Chinese Cuisine has evolved through the melding of Cantonese, Hokkien, Teochew, Hainanese and Hakka influences which have resulted in many dishes which are uniquely Singaporean. Sadly, we are slowly losing this identity as many of the Chinese Restaurants nowadays like to boast of their Hong Kong Chefs bringing fine Cantonese (Hong Kong actually) cuisine to Singapore! So nowadays, many Chinese Restaurants in Singapore are really serving Hong Kong cuisine, not Singapore cuisine.
Take sharks fin soup for instance. When I was a kid, sharks fin soup means the type that has been thickened with cornstarch. Nowadays, many restaurants like to serve Hong Kong style sharks fin soup which is usually presented in a clear soup. Thankfully, Spring Court still serves sharks fin soup the same way that they have been doing for the last 80 years! The use of freshly peeled crab meat and a really excellent stock base makes this one of the best Singaporean style sharks fin soup I have eaten for a while! 4.25/5 (Most of the time I eat this type of sharks fin soup is during wedding banquets, I don't really go out of my way to order sharks fin soup. I understand that some people are very concerned about this. However, I have included sharks fin soup in this article as it is very much a part of our cultural heritage)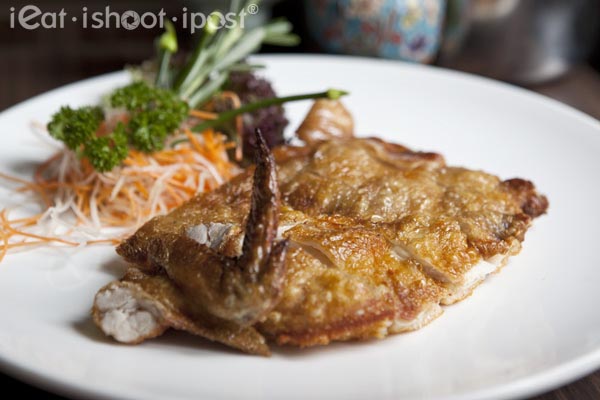 Another heritage dish that Spring Court still serves up is the Fried Chicken with Prawn Paste. Here, the chicken is meticulously deboned and a layer of freshly chopped prawn meat is added and the whole thing deep fried. In order to get the skin to that paper thin crispiness, it has to be hung to dry first and then freshly fried on order. What results is a crackling crisp skin laid over layers of juicy chicken and prawn meat! This is one of the best renditions of the dish I have ever come across! 4.5/5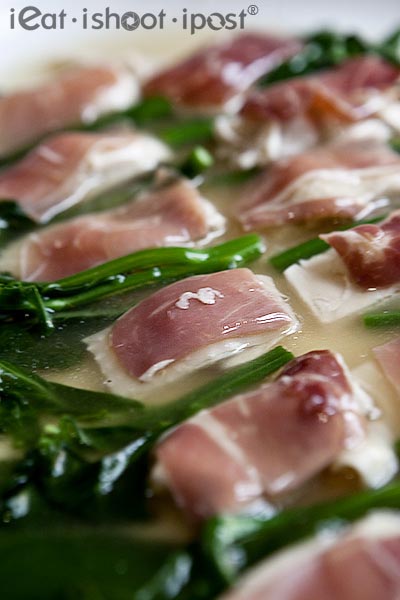 Another dish that would probably remind you of your childhood is the steamed chicken, ham and kailan. I remember this dish used to be quite standard whenever we had wedding banquets. What Spring Court does which is different is the use of Spanish cured ham to top their chicken which gives it that wonderful savoury chew which you don't get from the common cooked ham! 4/5
Another very popular dish is their Poh Piah which has been around for quite a while. It is so popular that they even have a special Poh Piah counter at the ground floor of the restaurant just to prepare the dish. The ingredients pay homage to the original Poh Piah from Fujian province by incorporating bamboo shoots and specially imported black fungus. The use of chilli sauce and turnips harken to its Singaporean roots. The skin is very good. It's strong enough to hold all the ingredients, yet tender and moist so that you get that nice sweetness when you chew on it! It does lack those crispy sweet fish crackers which I really enjoy, but I was told that they have never had those crispy bits since they started serving Poh Piah at the restaurant! 4.25/5
Conclusion
Our kakis all agree that the food at Spring Court is excellent and comparable to any of the "Hong Kong" style restaurants in town. With so many Chinese Restaurants serving Hong Kong cuisine, it is great to know that you can still find a restaurant like Spring Court who is preserving our very own Singaporean Chinese Culinary Heritage. Prices are actually very good compared to other Chinese restaurants and they have recently undergone major renovations and spot modern dark wood finish which should appeal to the younger crowd and business associates.
Special for ieatishootipost readers (Valid till 31 Dec 2011)
Let them know that you read about them on ieatishootipost and you can buy their peking duck at $0.82 with a minimum spend of $82. It's their 82nd anniversary and they are extending their DBS special to all our readers!
PS: When making your reservations, ask for Doris. She's excellent and will be a great host for your meal!