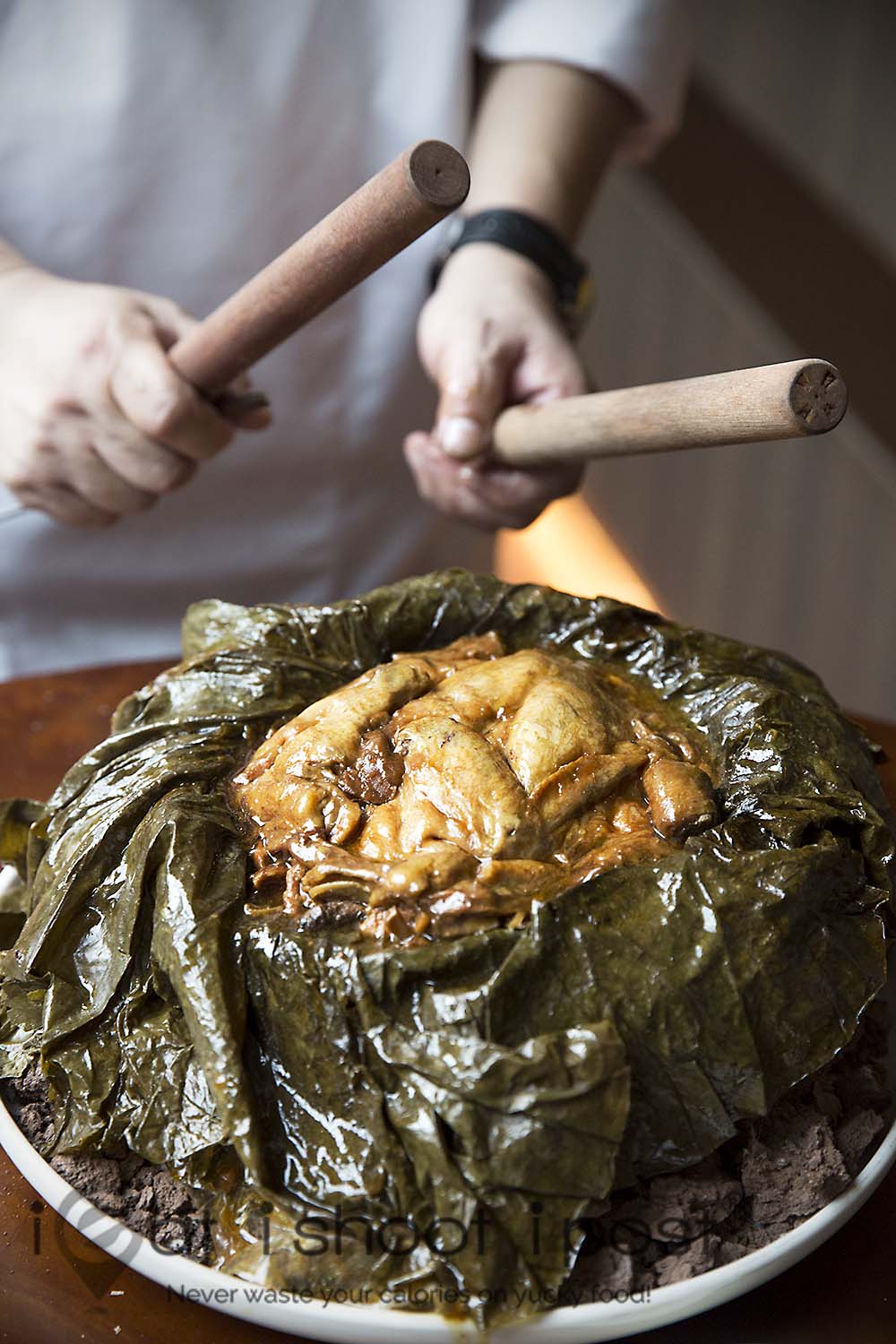 VLV: Modern Chinese Fine Dining – ieatishootipost
In case you are wondering….. VLV is short for……
Nothing.
The three letters don't stand for anything.  It is just three letters. Perhaps the owner wanted to put the letters L and V together in order to give you the impression of luxury and "atas-ness".  Thus, this place is not just LV, it's Very LV!
That is probably the kind of feeling you will get when you step into VLV.  Housed in a 2 storey heritage building, this restaurant cum lounge does evoke that feeling of large scale opulence and class which you don't usually find in your typical Chinese restaurant in Singapore.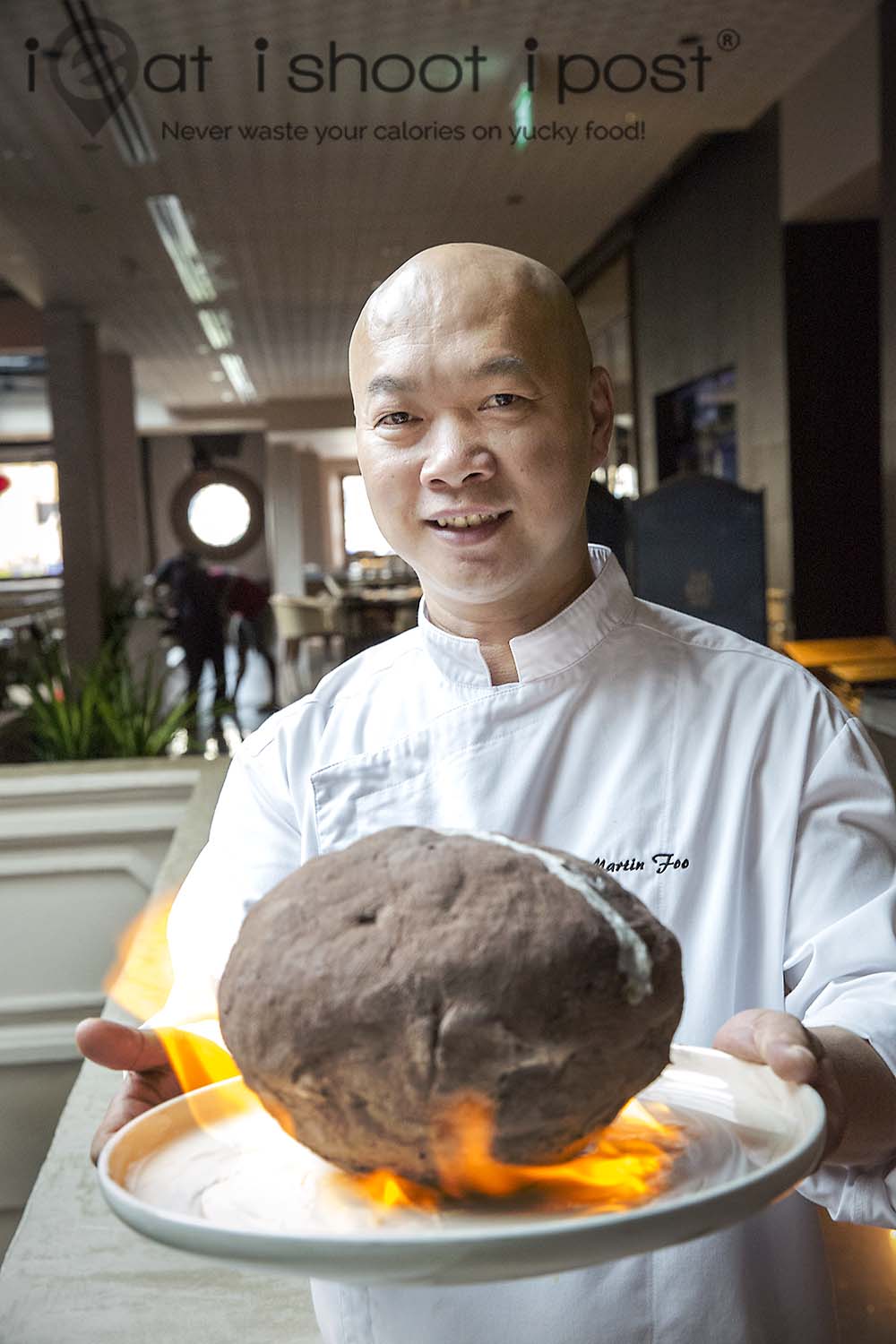 But don't let the fancy eight million dollar facade distract you from what is really important — the food.  The food here is very good.  It can best be described as progressive Chinese cuisine and it is done very well.
Helmed by local born, Chef Martin Foo, the restaurant menu is a culmination of his many years of experience at Lei Gardens and Tung Lok group and his penchant for creativity and esoteric ingredients. What's more, Chef Martin keeps a spreadsheet on his customer's preferences so that he remembers what type of fish you like and how it is prepared!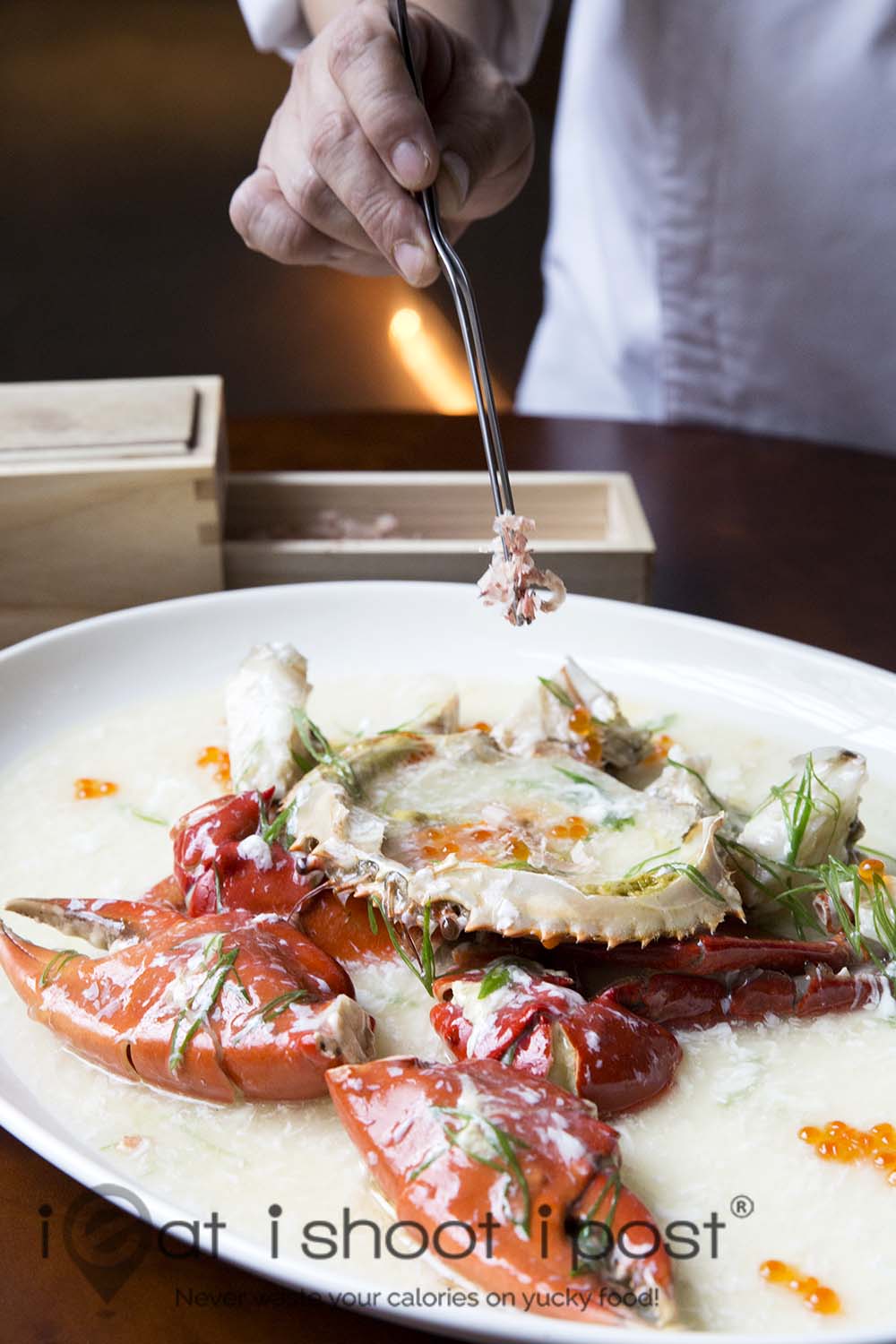 If my name were listed on that spreadsheet, Chairman's crab and beggar's chicken would be the two dishes found under the favourite food column.
Chef Martin loves to use Japanese ingredients to recreate the Chinese classics and the praise for his Chairman's crab is unanimous.  He beats flavourful dashi with egg whites and steams it with ikura (salmon roe) till it is just soft and fluffy.   For the finishing touch, he adds freshly shaved aged bonito flakes to give the dish a tinge of smoke and added umami.   The Sri Lankan crabs he uses are top notch AAA grade crabs which are packed with sweet succulent meat.  4.5/5
The other dish that managed to wow our kakis was the beggar's chicken.  Chef removes the breast and carefully de-bones the chicken before stuffing it with shitake and ceps mushrooms before wrapping it with lotus leaf.  The parcel is then encased in clay and baked for 3 hours. The dish makes quite a dramatic entrance as it arrives like a flaming canonball.  A pair of chinese drum-sticks are then used to break open the shell, revealing the lotus leaf parcel inside.  The chicken is tender and packed with flavour as none of the flavour molecules could escape during the baking process. 4.5/5
Chef sources interesting ingredients from all over the world.   So you can expect something unusual whenever you eat there.  For example, the beggar's chicken is accompanied by a high altitude Nepalese wild rice which is greyish green in colour and has a chewy sago-like texture.  Those of us who have been told about it found that it went very well with the chicken.  But our kakis on the other table who did not know anything about the rice left most of it on their plates!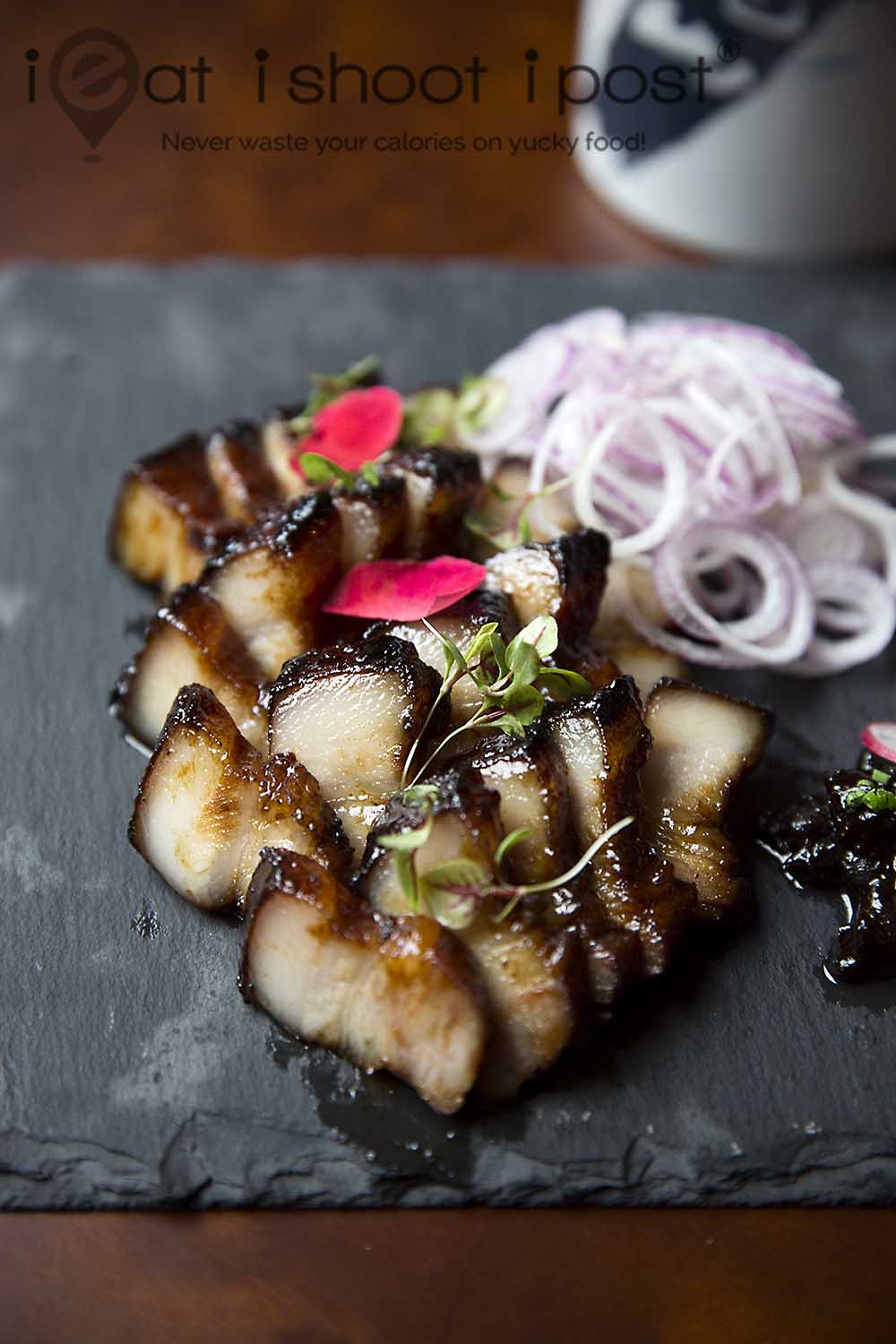 Another signature dish is Chef's kurobuta char siew.  This char siew has quite a unique flavour as it is marinated with fermented black beans which have been specially sourced from Taiwan.  The texture of the fat is firm and pleasantly chewy. The only complaint we had was that there wasn't enough to go around.  4/5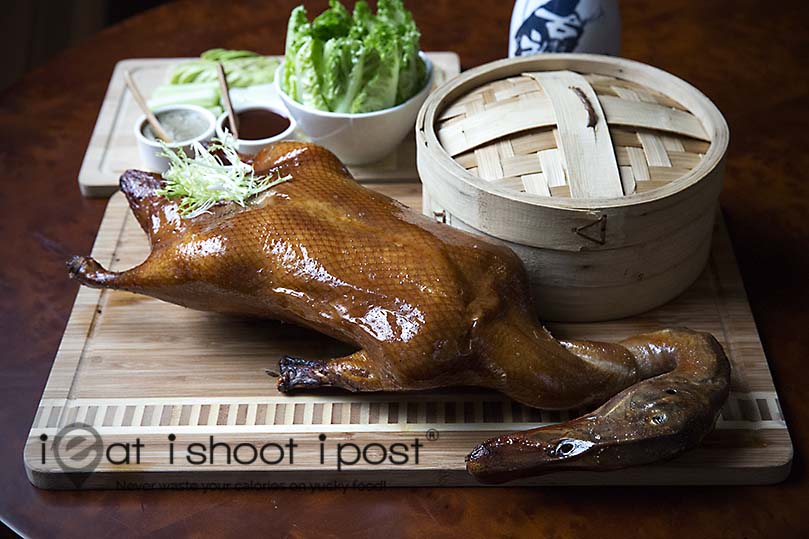 Chef's version of the peking duck comes with diced avocado and lettuce which was a little too complicated for my liking as the extra ingredients was taking too much of the limelight from the duck skin.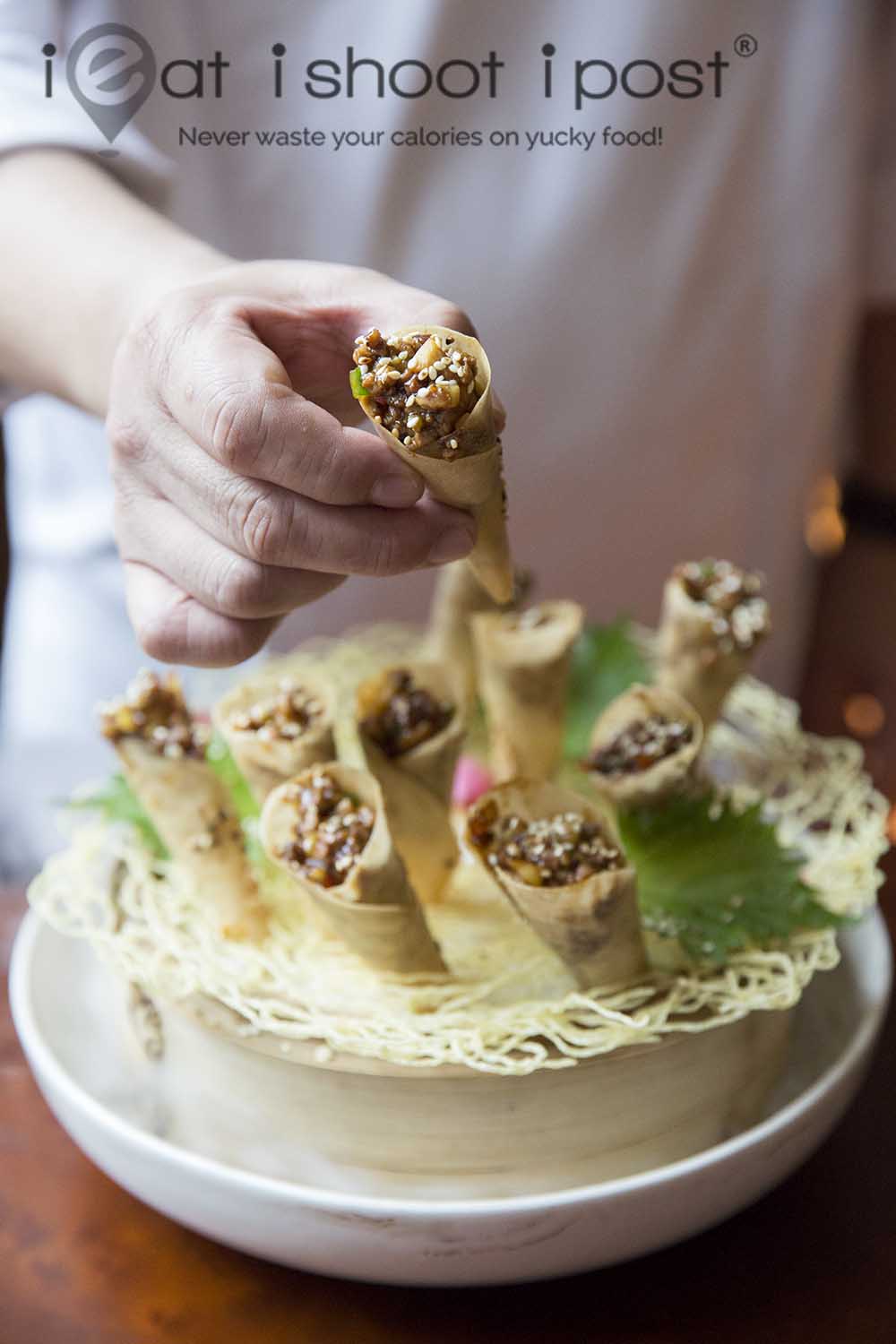 However, the second dish made from the duck meat was very interesting as the meat was diced, fried and served in crispy poh piah cones made to resemble packs of  kachang puteh. 4/5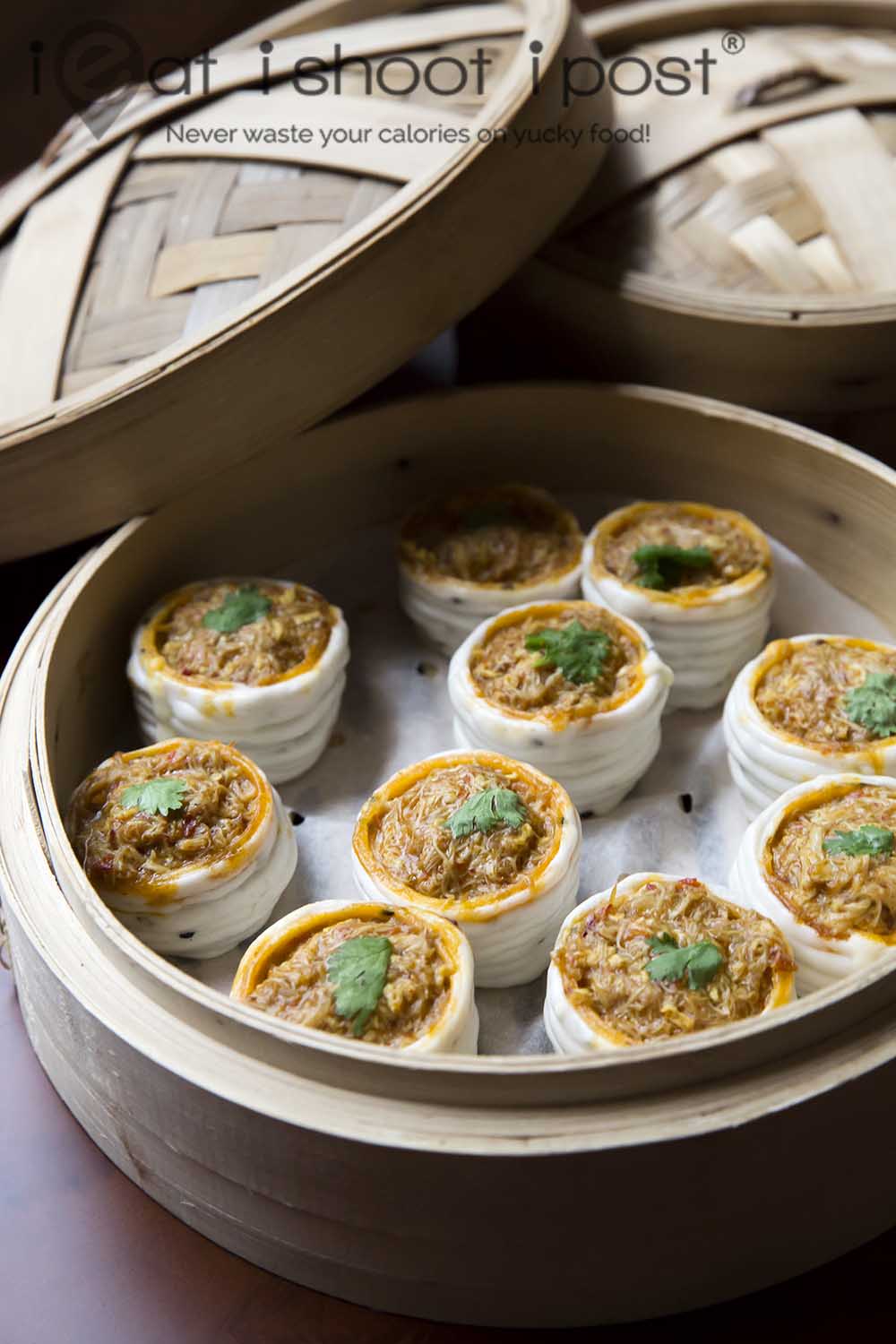 For lunch, you can order a selection of dim sum which also showcases Chef Martin's creativity.  The chilli crab mantou is one of the signature dishes created for VLV.   It is good for those who eschew crabs because it is too much trouble to have to get through all that shell for a small amount of meat.  I on the other hand think that the beauty of eating crabs is to be able to lick off all that beautiful sauce from the shells and that mantou is best eaten with a crispy deep fried shell. 4/5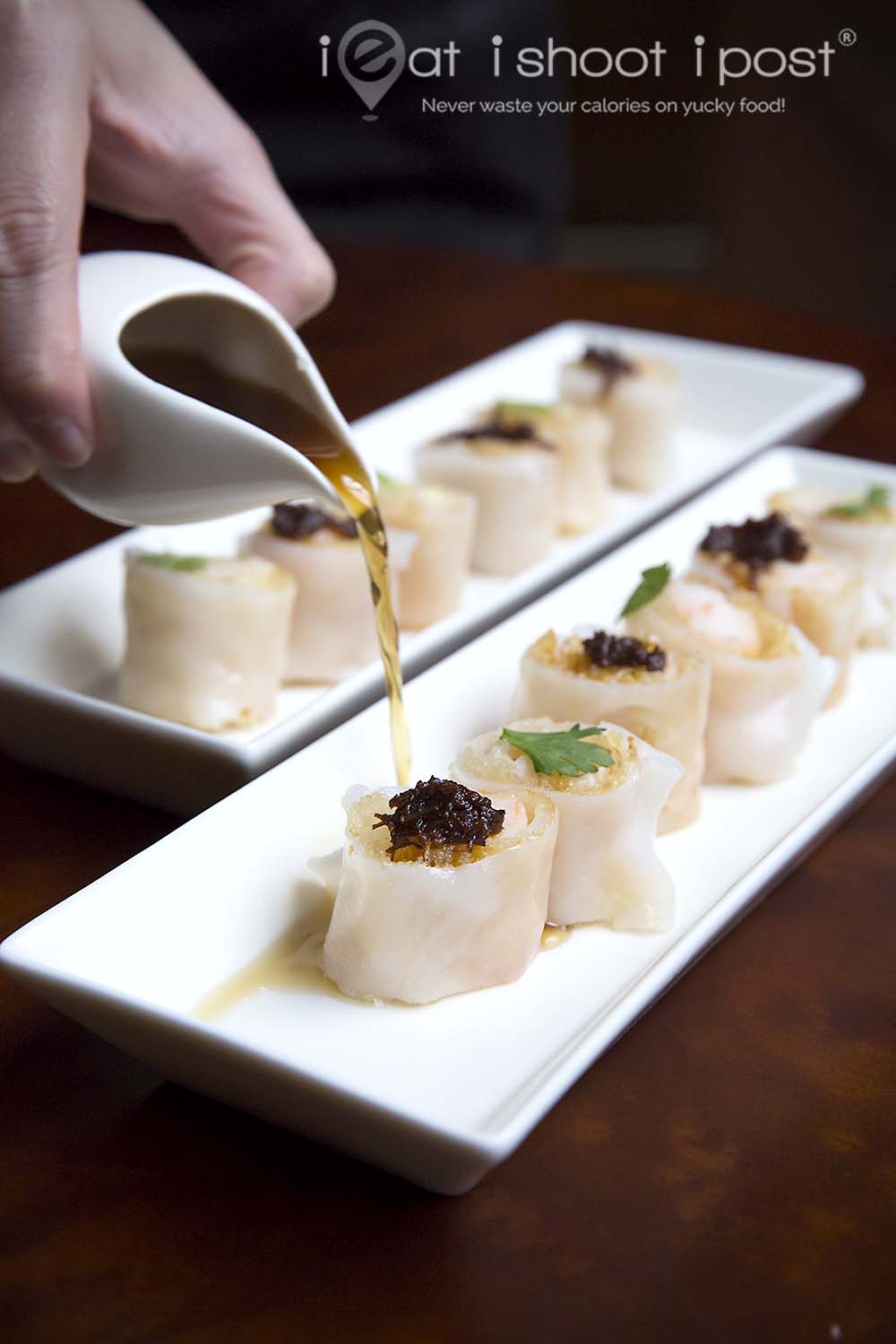 The har kow and siew mai are all very good quality but the one that I was pleasantly surprised with was the crispy seafood rice roll which I initially thought was "zha leong" (rice rolls with you tiao).  They are actually seafood wrapped in a crispy pastry with has a more delicate crunch than you tiao.  It was surprisingly good.  4.25/5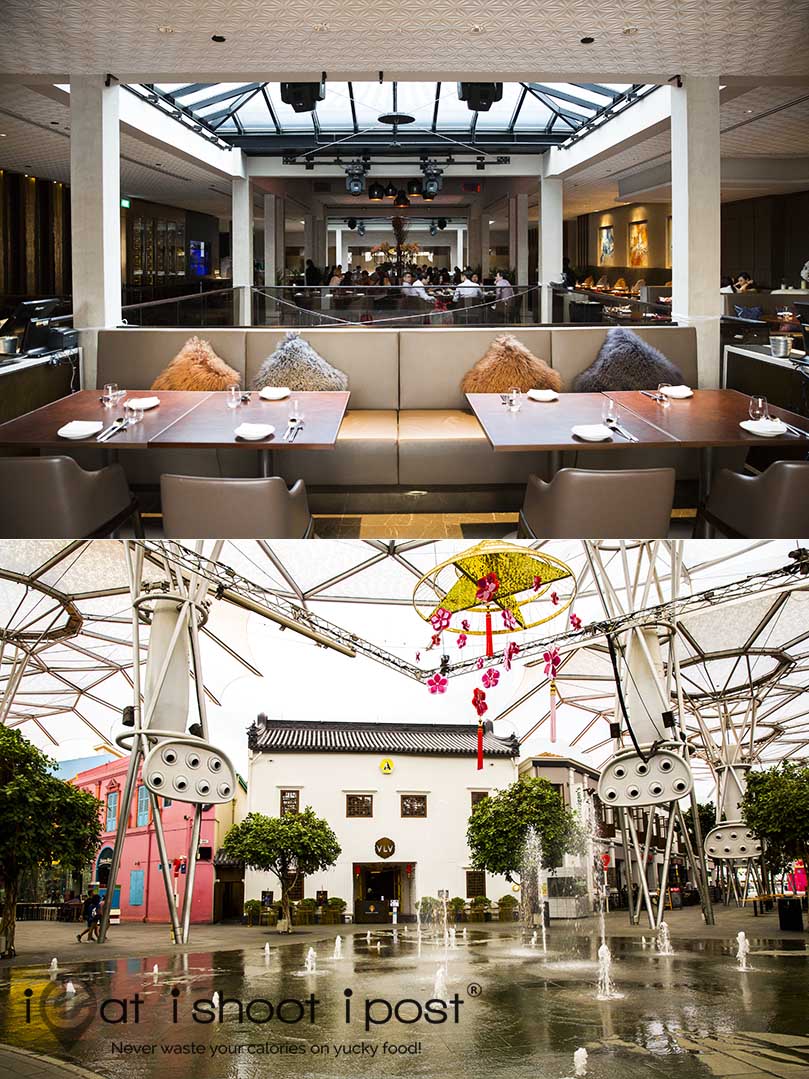 Conclusion
The food at VLV is not cheap but the quality is excellent and the dishes showcase Chef Martin's creativity and expertise in Cantonese style cuisine.  Housed in a two storey heritage building with a courtyard, the decor exudes an old world elegance that has been updated for a new generation which is very much in the same vein as the food.