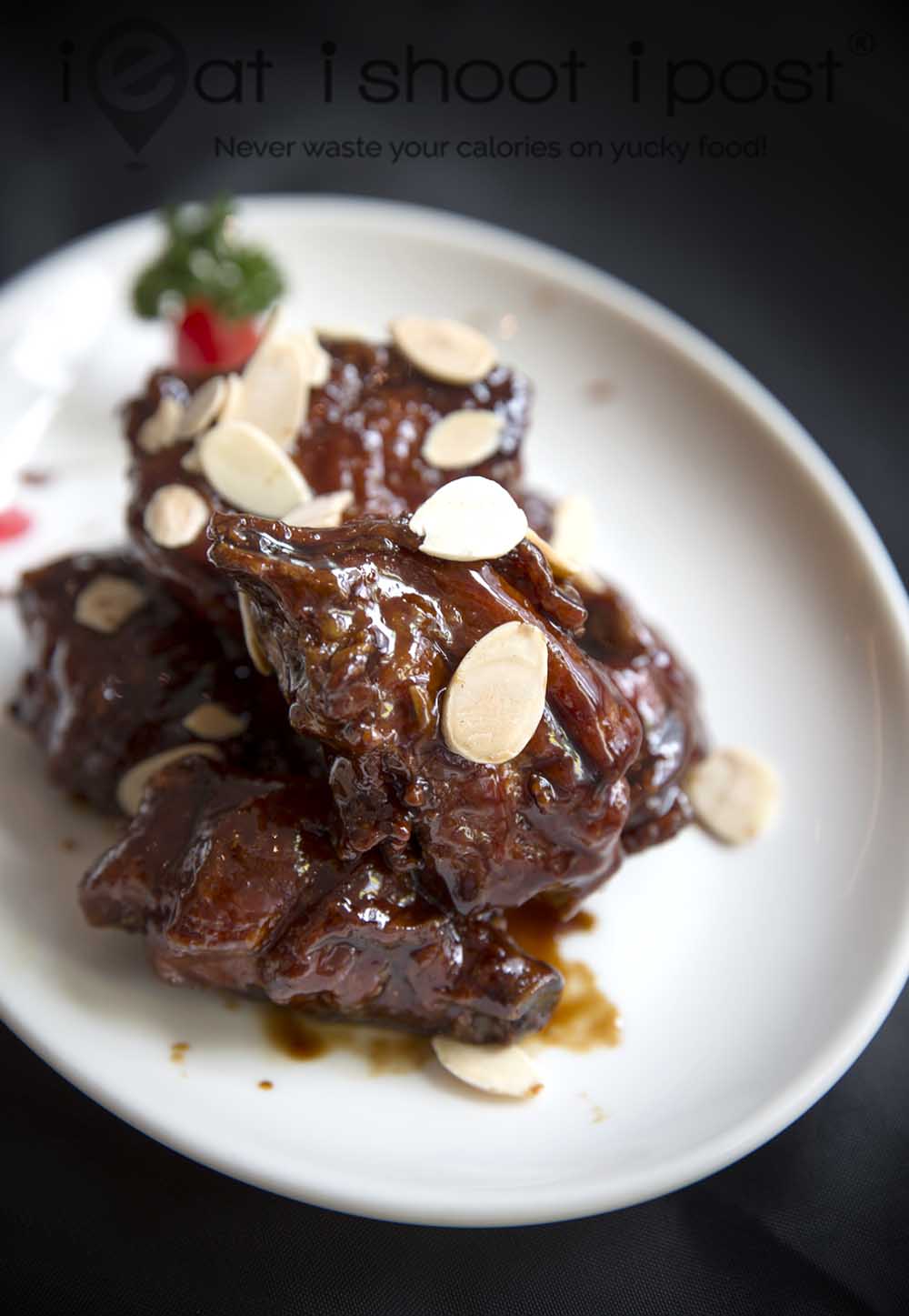 As a general rule, I don't like to write about restaurant chains.  I think what makes a restaurant special is its chef and I like to write about places where there is a single restaurant with a single chef at the helm.  I am not saying that all restaurant chains are bad.  In fact, there are some reasonably good ones that I go to occasionally.  But I just don't think they are compelling enough for a blog post.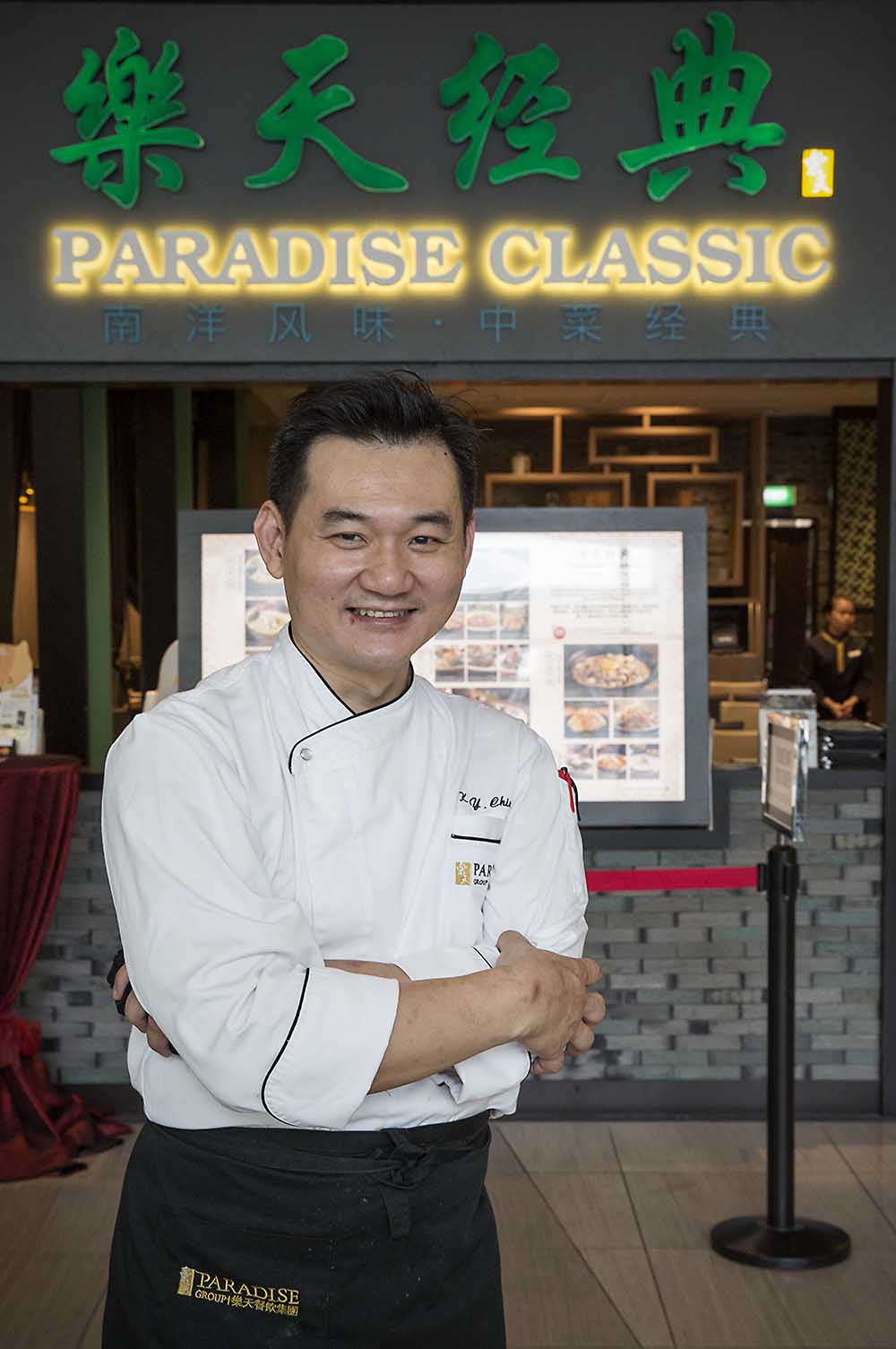 However,  I was pleasantly surprised when a friend of mine brought me to lunch at Paradise Classic.  This restaurant chain used to be known as Paradise Inn but had recently had a makeover.  Instead of stools, now there are proper chairs and the dishes are now a little more refined but they are still dishes that you would expect to order at the zi char. More importantly the prices of most dishes are between $8 to $22 which is on par with zi char prices!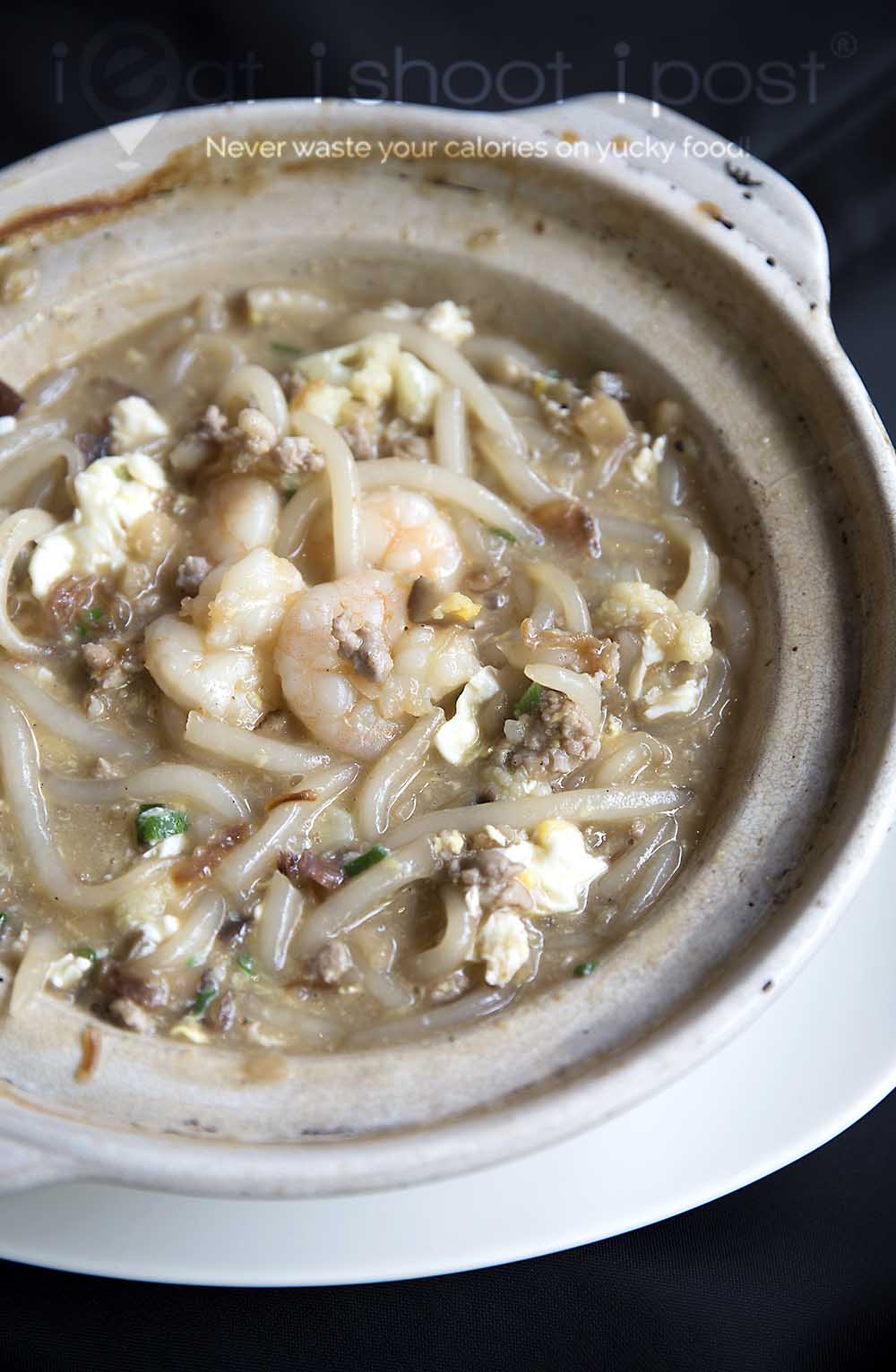 I was quite impressed by some of the twists that Malaysian born head Chef Chin Khai Yuen managed to come up with.  My favourite was his salted fish mee tai mak.  Chef explained that mee tai mak is unique to South East Asia and is not something you can find in China and he wanted to create a local dish that is rich and robust that warms the stomach and satisfies the palate.  The mee tai mak is first cooked in a rich stock and finished off with the addition of a very nice salted mackeral from Malaysia.  This is the kind of dish which will hit the spot if you have been forced to eat bland food for a few days!  4.5/5
Another new dish is the espresso chicken. Instead of using pork ribs, Chef lacquers succulent fried chicken with a thick coffee sauce which has been slow cooked for hours.  The coffee sauce was very well balanced and I thought the switch from pork to chicken was a great idea.  The chicken pieces are also large enough such that they remain juicy instead of dry and stringy.  4.25/5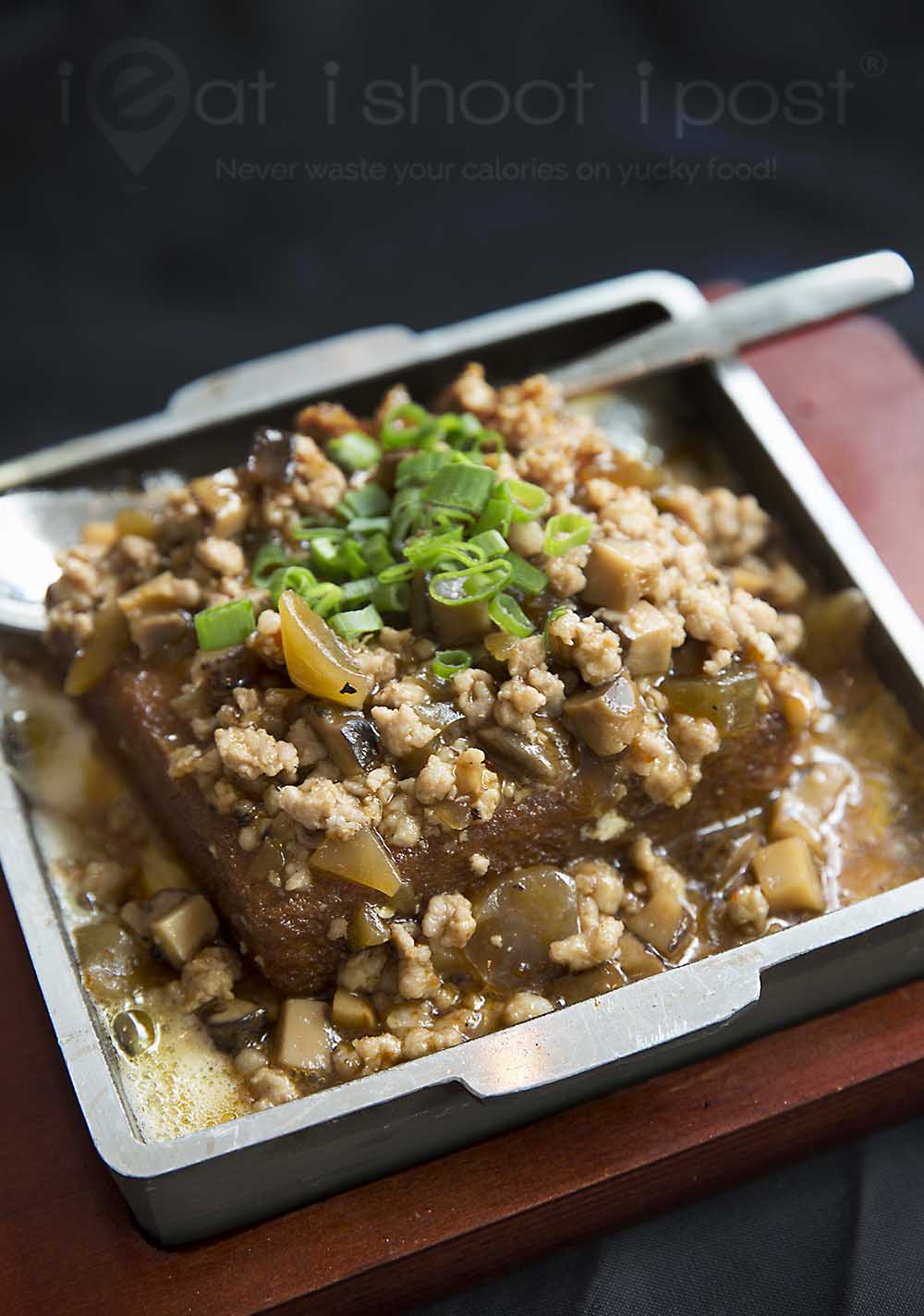 The addition of preserved cai xin to the homemade hotplate tofu was again a nice twist to the usual "tie ban doufu" The tofu was perhaps not as silky as I would have liked but the flavours go really well with a bowl of white rice and the chye xin added an interesting crunch to the dish.  4/5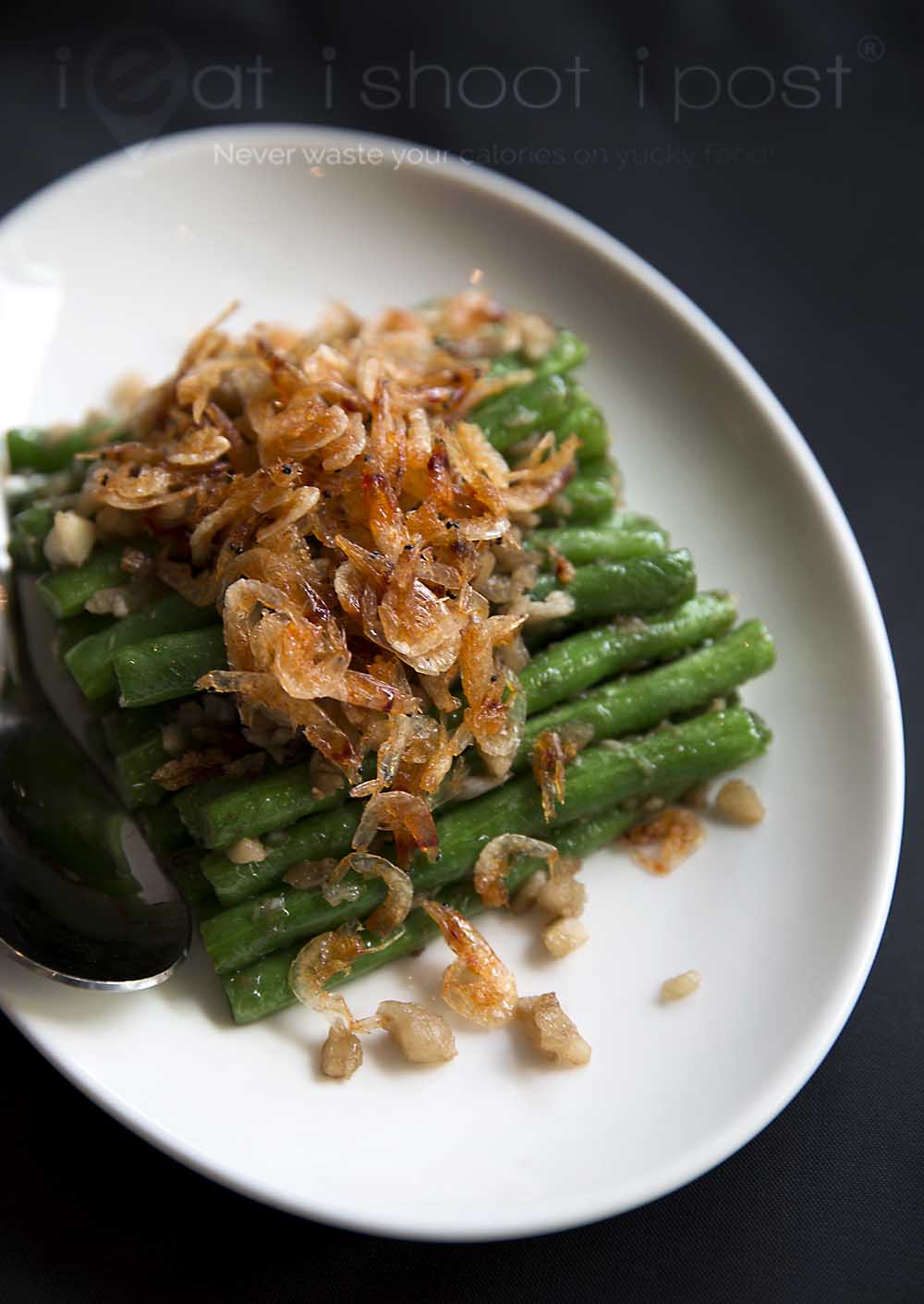 If you are looking for a veggie dish, I would recommend the french beans with sakura ebi.  The beans were perfectly cooked and were sweet and crunchy.  The topping of sakura ebi gave the dish a great toasty crustacean flavour! 4.25/5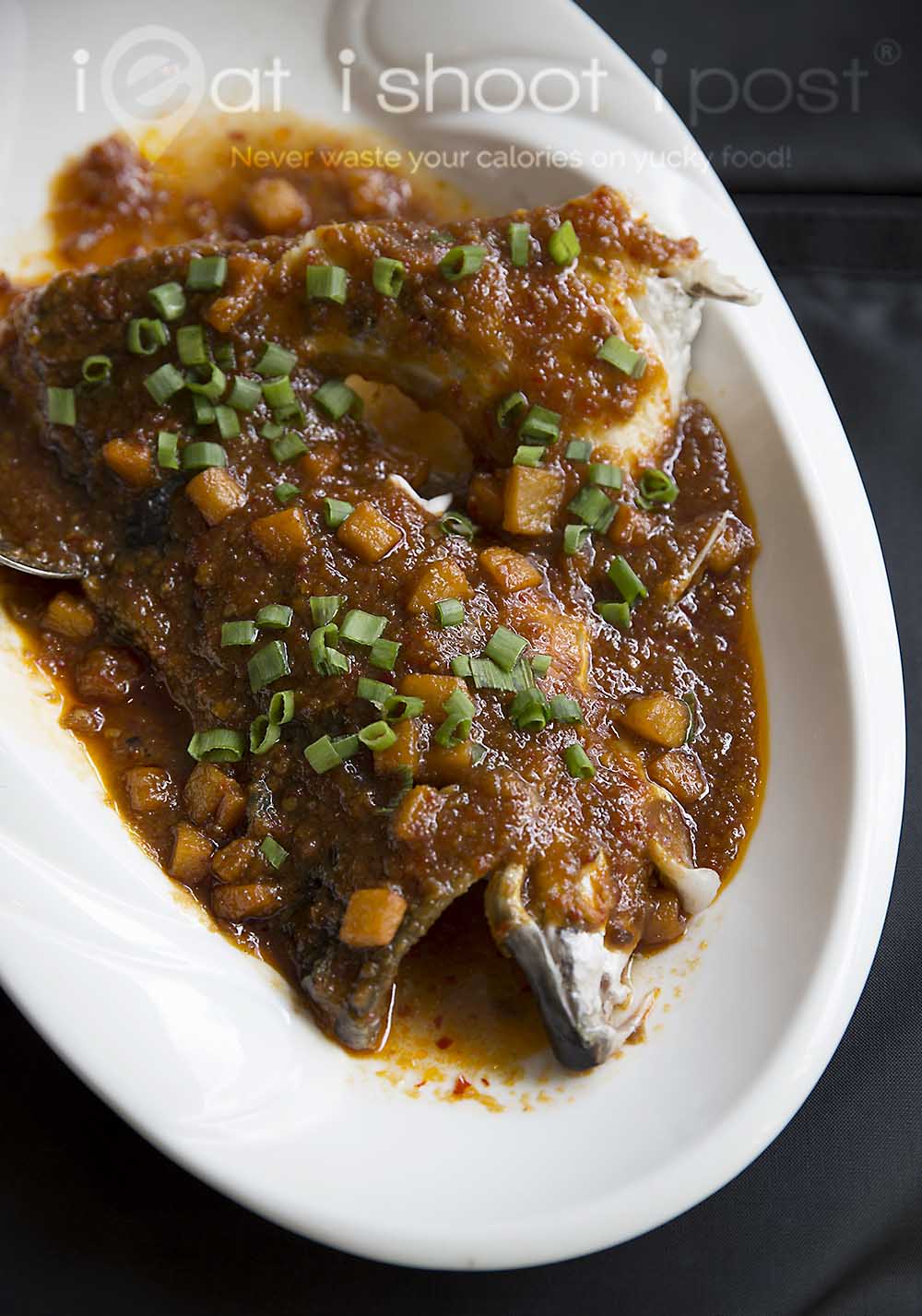 Chef's spicy bean sauce, accompanied by a generous handful of pork lard is another one of those things that beg for an extra bowl of rice.  Don't order this if you are on a low carb diet!  The sauce has just the right amount of piquancy without being over powering.  However, our kakis did feel that local seabass was not the best fish for a steamed fish head dish as the head was a tad small and didn't have enough of the gooey bits that fish head lovers go for.  However, if you like the meaty part of the fish head, then the tender flesh of the seabass would be perfect for you. 4.25/5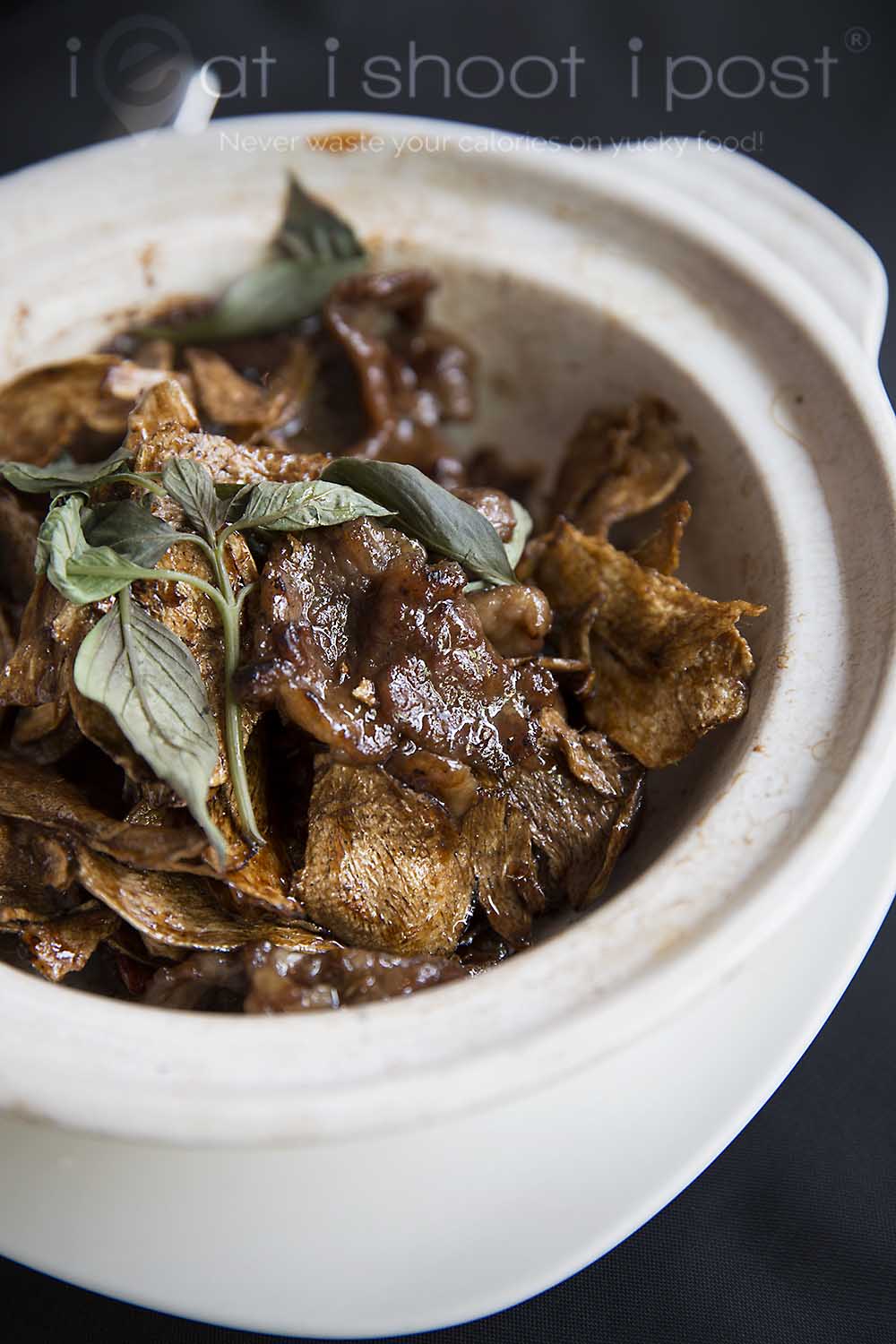 The san bei beef is a twist on the Taiwanese san bei chicken.  Chef uses very nicely marbled beef and stir fries it with generous slices of ginger and basil to produce a rich, almost stew like dish.   This dish can be a little rich and is best eaten with a good amount of rice.  4/5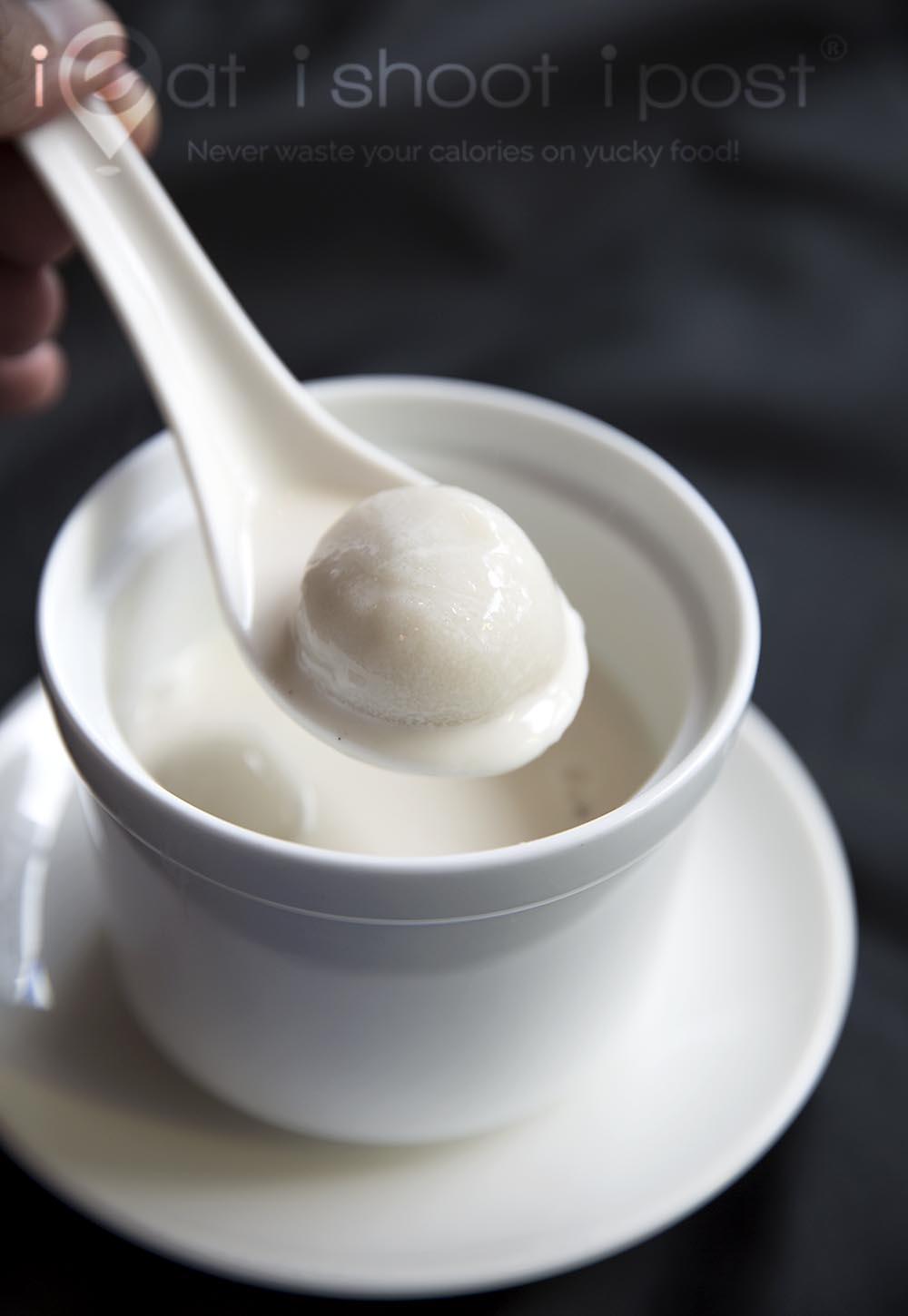 I liked the creamy coconut soup which accompanied the glutinous rice dumplings.  Chef tells me that he blends coconut cream with fresh cream to give it a velvety mouth feel. The warm, coconutty soup was very nice but the texture of the glutinous rice balls was not as chewy as some of the best ones I have eaten. 4/5
Conclusion
I was pleasantly surprised by the standard of the food at Paradise Classic.  Chef Chin has come up with several new dishes which are creative and yet still recognisably zi char.  Our kakis all agreed that the food is much better than your average  coffeeshop zi char. The prices are reasonable and the dining environment is comfortable. They have several branches and would be a good choice if you are looking for zi char style food at the shopping centre.
14 May 2019 Update
Paradise Classic at Suntec City has been changed to the Paradise Dynasty dining concept where they serve Shanghai cuisine like Xiao Long Bao.  The "Classic" concept is now being served at other locations.
Disclosure
This menu tasting was part of our mid-week makan session.  All our kakis paid a set price for the meal and there was no obligation to write about the food.  No fees were paid for this review.