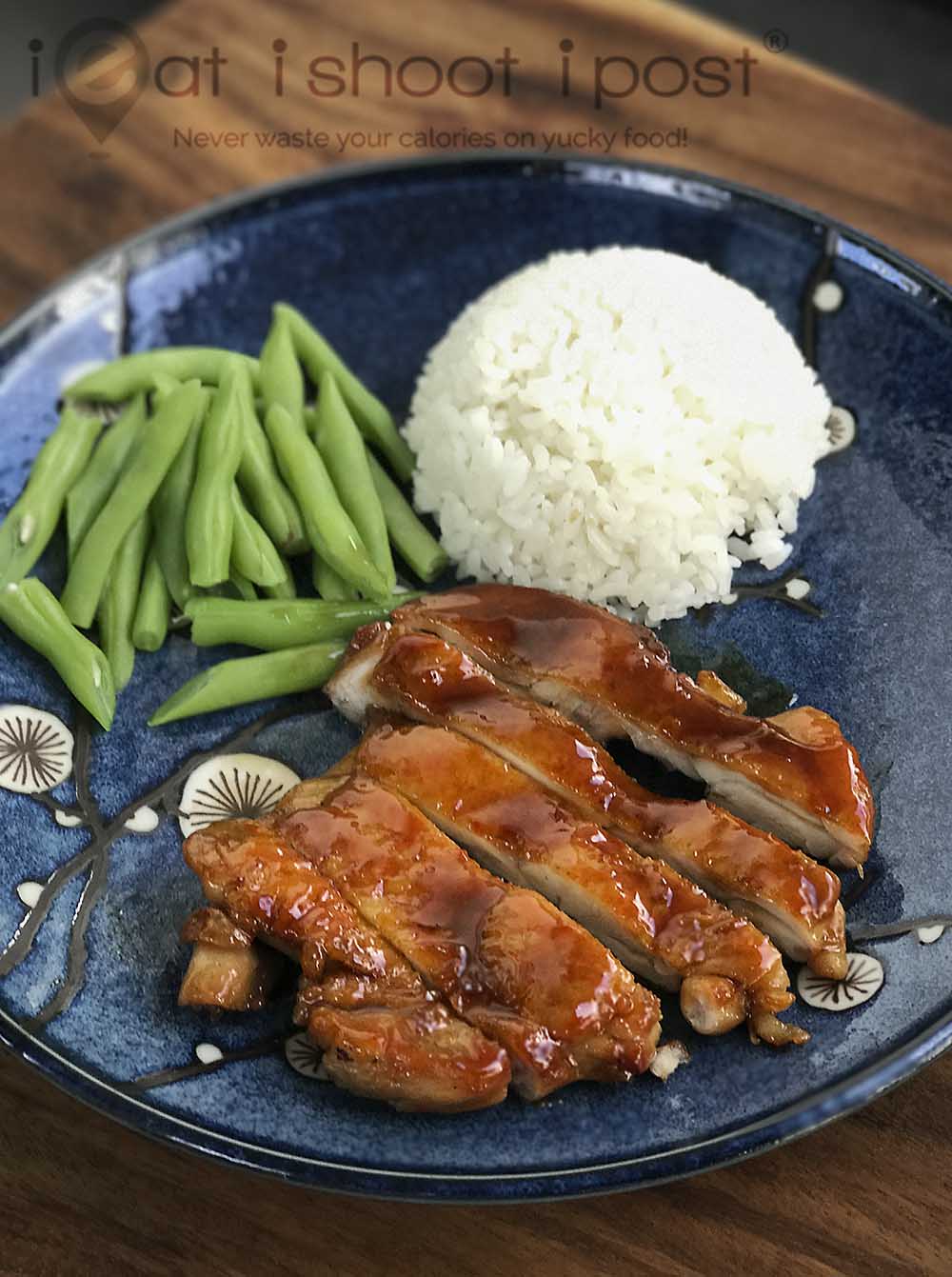 I promised a University student in the UK last year that I would publish a teriyaki chicken recipe when I was there to give a talk on Singapore food.  I must apologise that I don't know her name.  It was either in Edinburgh, Manchester or Nottingham.  But anyway, as promised here is my teriyaki chicken recipe.
This recipe combines a crispy fried chicken technique from America's Test Kitchen with the teriyaki chicken recipe from Chef Morimoto.  If you are lazy, you can dispense with the extra effort of making the skin crispy, but it works really well and makes the dish look and taste better!
Now onto my Teriyaki Chicken Recipe – ieatishootipost
Ingredients for Teriyaki Sauce
Japanese soy sauce 1/2 cup
1/2 Cup Mirin
1/2 Cup Sake
1/2 Cup Sugar
1/4 cup diced onions
5 thin slices of ginger
2 medium garlic cloves
Ingedients for Chicken
Whole Chicken Legs 4-6
Salt 2 teaspoon
White pepper 1 teaspoon
Method
Combine all the ingredients for teriyaki sauce in a pot and simmer for 8 mins.  Strain and set aside.
Marinade chicken with salt and pepper.  Lay the chicken on a tray with the skin side up and prick all over with a sharp knife.  This will allow the fat to render easily and produce a crispy skin.  Cover loosely with baking paper and leave in the fridge to marinade for at least 1 hour or overnight.  This will allow the skin of the chicken to dry out so that it turns crispy with fried.
Place the chicken skin side down on a cold pan with a little oil. Place a heavy pot over it, turn on the flame and fry for 6 mins.  The heavy pot will flatten the skin of the chicken onto the pan and prevent the skin from  shrinking.  We start with a cold pan so that the skin can have more time to crisp up without overcooking the meat.  Once the skin is golden brown, turn over and cook for another 2-3mins.  Remove from heat and set aside.  Pat with kitchen paper to remove excess fat.
Return the chicken to the pan, add teriyaki sauce and simmer for 2 mins.  Add cornflour slurry and simmer to reduce the sauce to a nice glaze.
Quick and easy version
Simply dice the chicken, marinade with salt and white pepper for 10mins and saute the chicken in a pan.  Add teriyaki sauce and thicken with cornstarch and serve!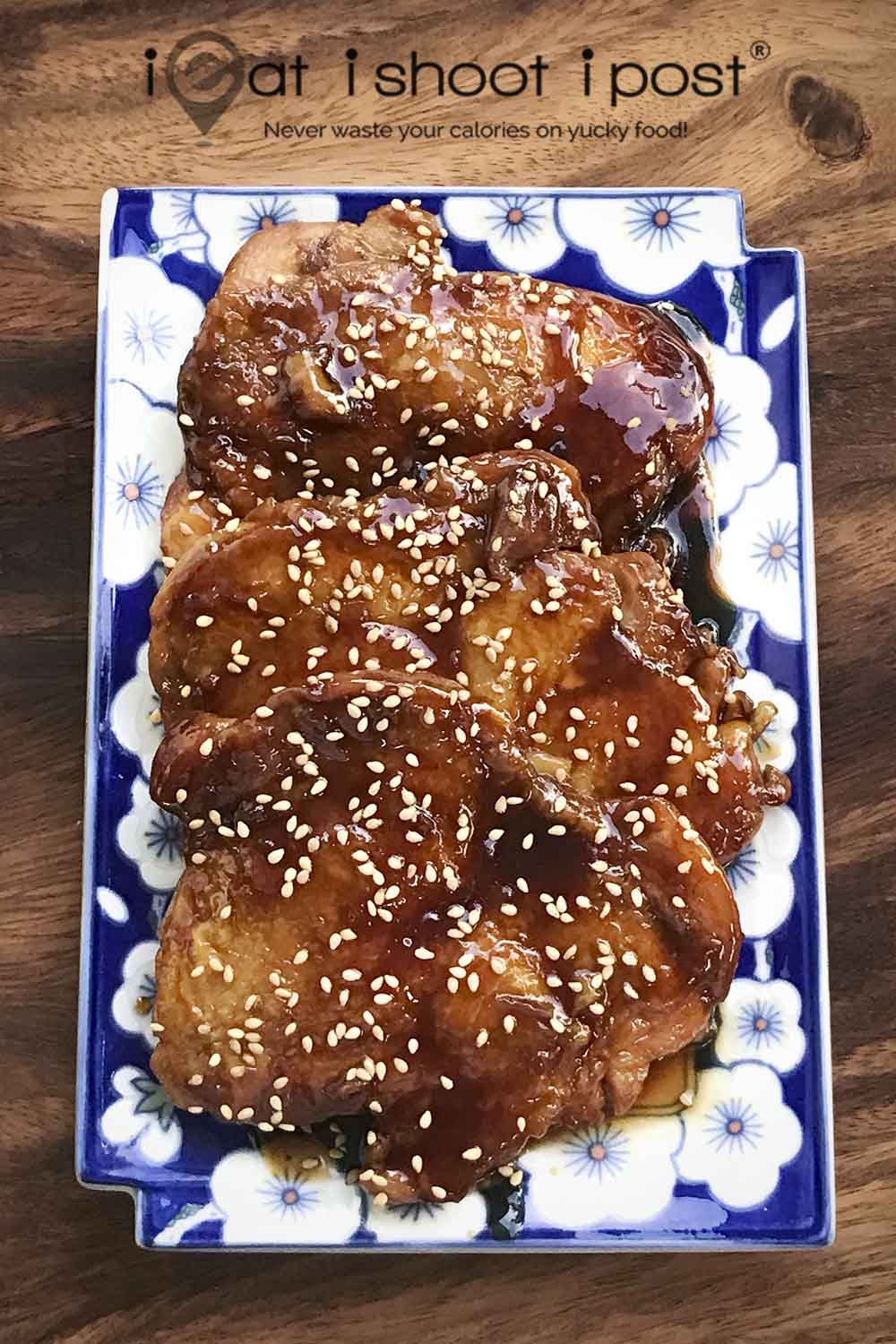 References:
1.  Cooks Science: America's Test Kitchen
2.  Mastering the Art of Japanese Home Cooking: Masaharu Morimoto
Disclosure: Some links above are affiliate links, meaning, at no additional cost to you, we will earn a small commission if you click through and make a purchase.