It took almost a year to eventuate, but we finally managed to get Gen Shu to cook us a banquet! Last Friday, over 150 ieatishootipost readers gathered in Pasir Ris to share a Hong Kong style meal together at the most unlikely of places, a community centre. If you have never thought of eating at community centres, then JHK restaurant might just change your mind.
I guess for Chef Ip and Gen Shu, cooking for 150 was a cinch. In his heyday Gen Shu must have cooked for a thousand, and Chef Ip, who used to be the head chef at Four Seasons Hotel, would be no different. But here are two chefs from Hong Kong who loves Singapore enough to settle down in our country, cooking for a group of Singaporeans (and some Americans, Koreans and Australians too) in a neighbourhood community centre. It's quite something, isn't it?
I am so happy to be able to meet so many new faces that night. After each post, I often sit back in my chair and wonder if anyone would actually be reading what I had just written. Did they catch the joke? Or did it just fall flat? Are they going to agree with me that the food is great, or did I just give a die die must try rating to a lemon of a stall? It was so good to be able to meet see and hear the people who are seated in front of the monitors at the other end of the internet cable! Anyway, I had a great evening meeting with new friends and enjoying the food! I think the best dishes for me was the Patin Fish, Dong Po Rou and Cereal Prawns! I do hope Chef Ip will be serving Dong Po Rou after this session because that was Gen Shu's dish.
I hadn't planned for this session to be a big charity event, but the good people at MHC Asia Pte Ltd wrote to me just two days before the event to tell me that they will match whatever we raise for the ieatishootipost van dollar for dollar. That means that the $1510 that we raised that night doubles to $3020! And that is not counting the money that other readers have been generously donating to our van. If you have been setting aside some money to donate to a good cause, may I put forward the Ieatishootipost van project for your consideration.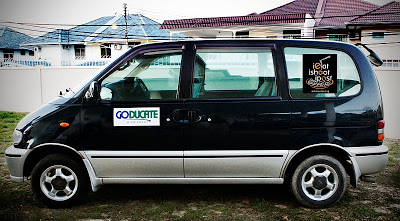 Our Community Project: Raise $20K for the ieatishootipost Van
I have written about this project in my earlier post, but here is the idea in a nutshell. We are trying to raise $20,000 in order to purchase a van for the kids in Sandakan. The Van is used to ferry the children around and staff around and is instrumental in the work of providing education for the kids. I felt that the Van was something tangible that we can all work towards. Some of the money comes through contributions from restaurant owners when we organize makan sessions but a lot of it comes from generous readers who write in to contribute towards the van. With MHC's help of matching us dollar for dollar, we are now very close to our goal! Very soon we will be able to see the ieatishootipost Van driving around Sandakan!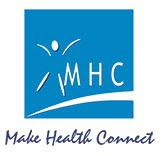 If you wish to get more information on how to contribute to the ieatishootipost van, please .
More information on Goducate is available at www.goducate.org
Many thanks to MHC Asia Pte Ltd for their generous donation to our van! You can visit their website here: www.mhcasia.com
Many thanks to Soundman, Joao, Reychen, Lovejade and Dennyz for their hard work of organizing the event! Thanks to everyone who made the effort to attend the event. There wouldn't be much of a makan session without makan kakis!
We have many makan sessions planned, so if you miss this one, fret not, there is going to be a Durian Degustation session coming up very very soon! And if you have any ideas for a makan session that you would really like to attend, do write in to let me know!
Click here to read my post on the ieatishootipost van and Sandakan.
My previous review of JHK restaurant is here.