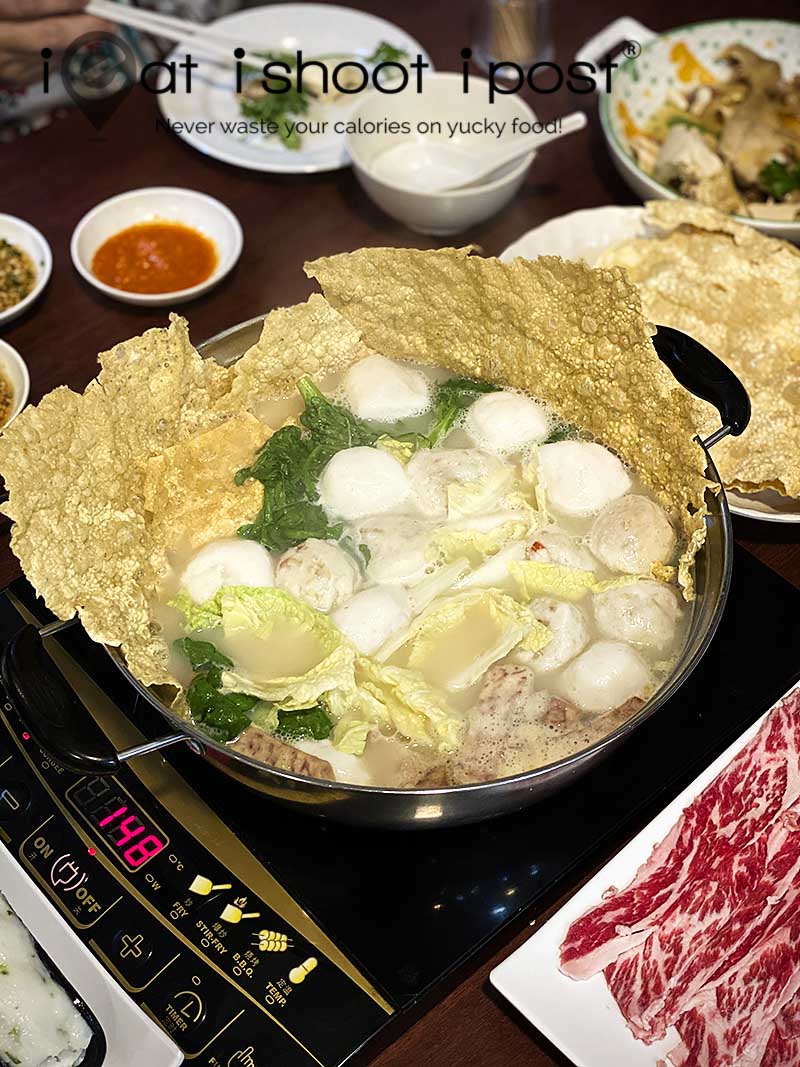 What makes this a "Teochew" Steamboat? When I was growing up, I don't remember ever referring to steamboat as "Teochew" or "Cantonese" or "Hainanese". Steamboat, or as we say in Teochew "juang lou" literally means "anything pot" which really is what a Chinese steamboat is all about — you start with a pot of chicken stock and you put in anything you like! So, I guess a Teochew steamboat is anything that a Teochew would put into the pot!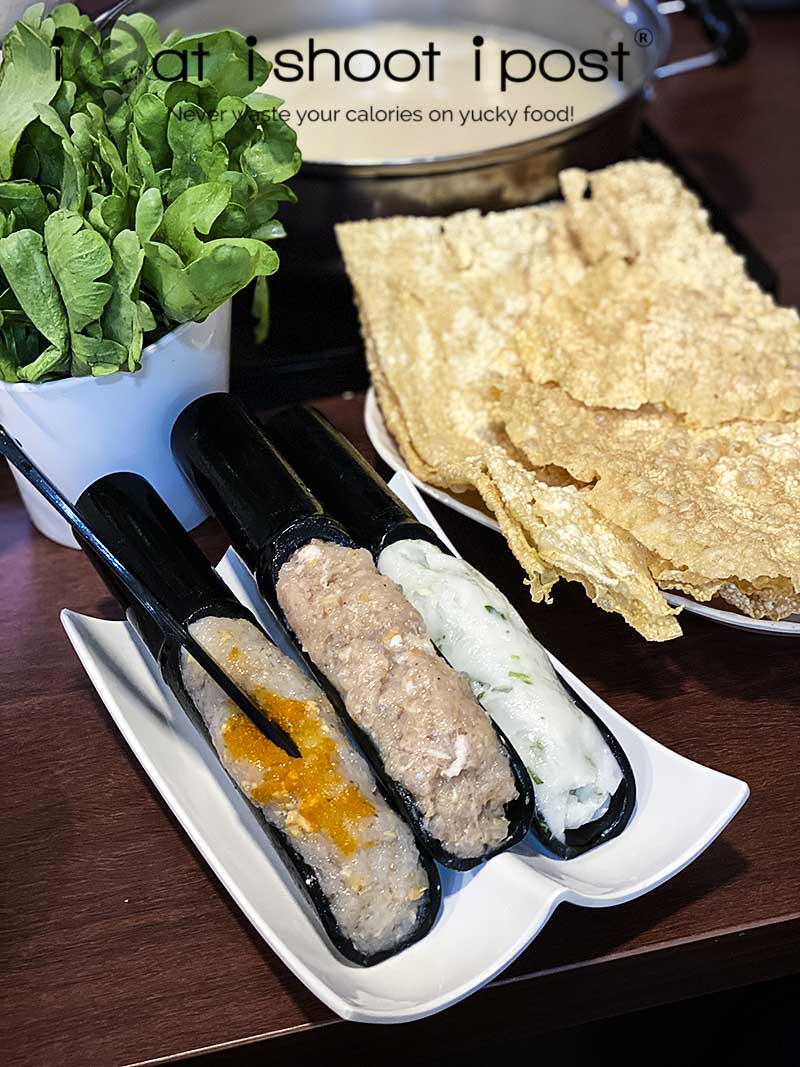 That is just how Teochew Traditional Steamboat got its name. Simply because the owner, Mr Leslie Ang happens to be Teochew and these are the types of ingredients that he likes to put into his steamboat!
Although the restaurant has been around for 16 years, I've only heard about it quite recently from a reliable source. What makes this steamboat stand out for me are their house-made fishballs as well as their meat and seafood pastes. They use only fresh yellowtail fish for their fishballs and they are still made by hand and the quality is very good. The same can be said of their prawn paste and sotong paste.
For the soup base, you have a choice of their collagen rich shark bone, chicken and pork soup which costs $10 or $15 per service depending on the number of pax or you can opt for their fish or prawn porridge. We didn't manage to try the porridge but the soup base was very good. It has that silky smooth collagen texture which is very popular nowadays and the flavour is robust and flavourful. 4.5/5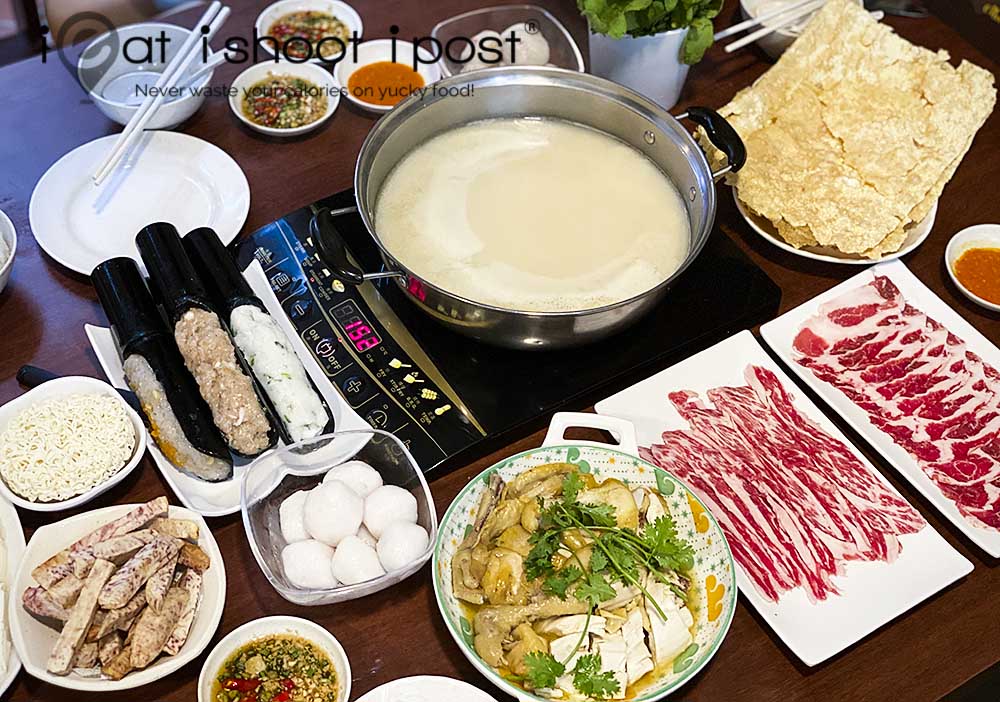 Everything tastes really fresh as their owner makes it a point to procure all their seafood directly from Jurong Fishery port. That should come as no surprise from any place which wants to market themselves as a bone fide "Teochew" restaurant! In fact, they are so confident with their food that they boldly state on their order chit that if the food is no good, you don't have to pay for it!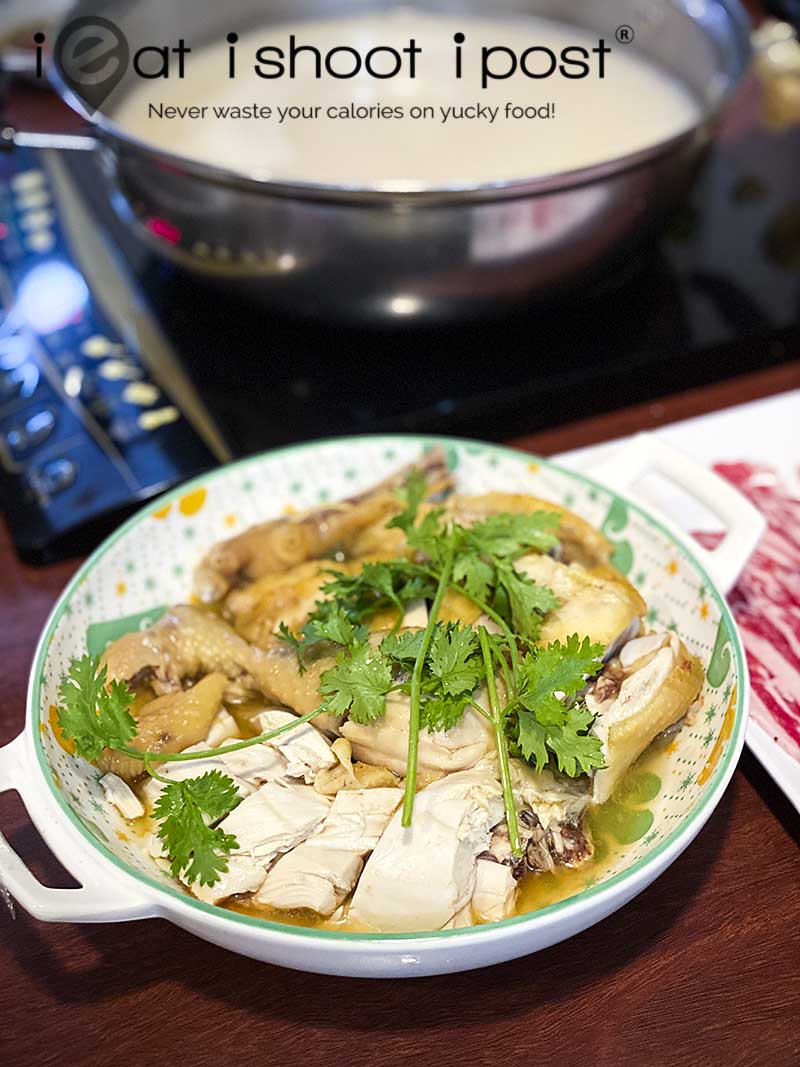 They also have some cooked dishes which you can order on the side. We noticed that most of the other tables had a plate of steamed chicken and so we were glad to have followed the crowd. The owner told us that he so enjoyed the dish while he was in Chaoshan that bought the recipe from the chef and now imports the special spice mix directly from Chaoshan to make the dish here. You won't regret ordering this! 4.5/5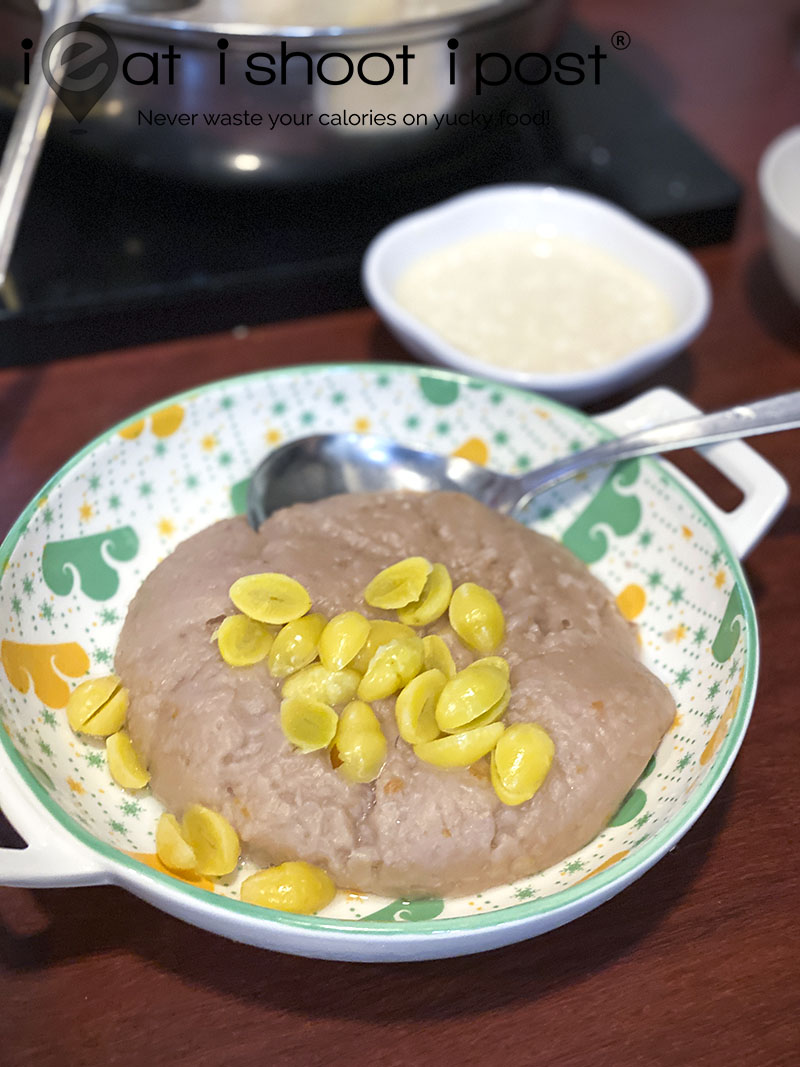 For dessert we had their yam paste which had an interesting twist as they added dried orange to it. I was a little disappointed that they also provided some coconut cream at the side which should not be added to a traditional Teochew yam paste. However, it was good that it was provided as an option. The orange flavour was nice but I still prefer the more traditional version with fried shallots. 4/5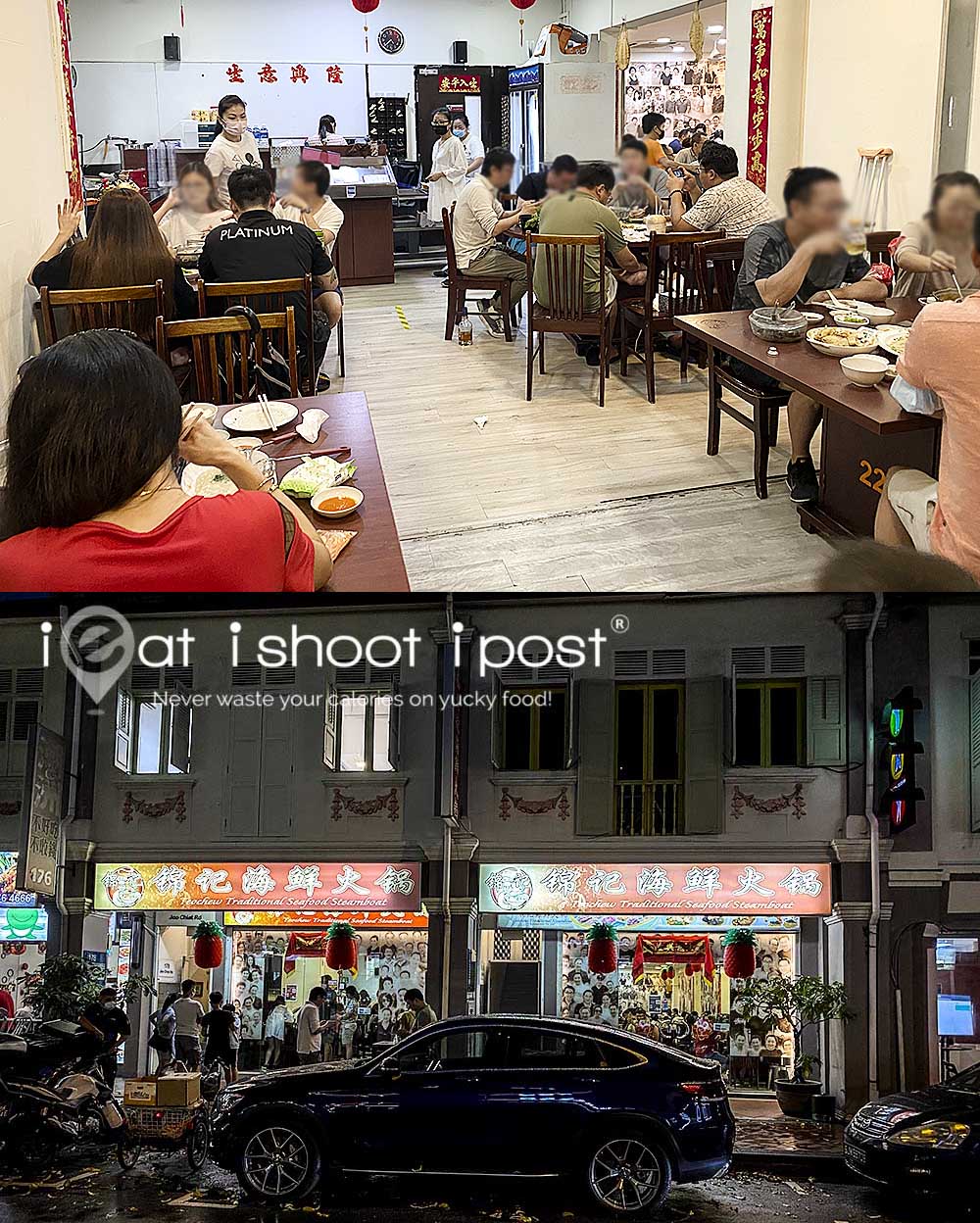 Conclusion
Excellent place for a steamboat hotpot meal. The housemade fishballs, meat and seafood pastes are outstanding and their ingredients are fresh!