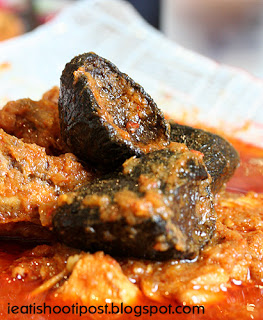 This place has closed down
With PowerAunty, iwatch_ueat, liverpool, smart, tamago, holydrummer and introducing hungrybear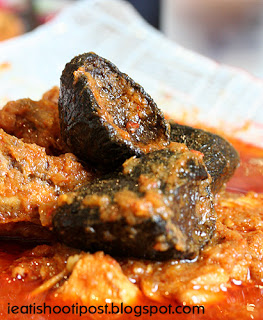 Joo Chiat continues to attract boutique eateries where women with passion for cooking can share their wonderful recipes with a wider audience. These women might have had a first career as a homemaker or CEO, but once the kids have all grown up and their financial burdens have lessen, they choose to pursue their dreams rather then to retire to a life of eating dim sum and doing facials. For these women, the menopause is not a time to Retire, it is a time to ReFIRE!
You can probably sense that I am speaking from personal experience. My mother who was a housewife (the politically correct term nowadays is homemaker) for most of her young adult life, has always been passionate about cooking. So when the family moved to Australia, she began her second career as a chef. She even graduated top of her class for Australian Contemporary Cuisine when she was in her fifties, beating all the young aspiring chefs in their twenties and received a special award from a Cabinet Minister for her achievement. You are looking at a Teochew housewife with no prior knowledge in wines and cheeses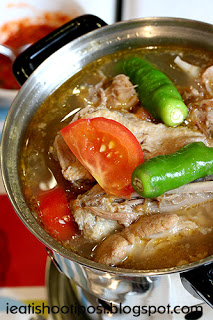 beating all the young Ang Moh Chefs who have grown up visiting vineyards around Australia. She is a real wonder and this blog entry is dedicated to her. She has just started a virtual test kitchen blog of her own which can be found here. Gee, I never imagine my mama could write so well!
Anyway, enough of my mama, back to someone else's mom!
Tasty Buds is a restaurant idea that has been brewing for the last 30 years. Irene had dedicated most of her life to helping her husband run the family business and to her family. What I am going to say next is as predictable as the coconut tree scene in a Bollywood movie — Irene started out cooking for her friends during special occasions, but they all complained that they can only get to eat her food once a year and so pestered her to open a restaurant. So after many years of pestering her vision finally become a reality.
The choice of opening a restauant in Joo Chiat is a natural one. Her great-grandfather is none other than Mr Chew Joo Chiat, who used to own the whole area of Joo Chiat before the 1950's. Joo Chiat in those days was a coconut plantation and Irene used to live in the one and only Bungalow House there. Her peranakan recipes were handed down from her grandmother who used to have personal chefs working in their Mansion. These chefs have subsequently moved on to open their own restaurants around the area, most notably Guan Hoe Restaurant who are famous for their Peranakan food.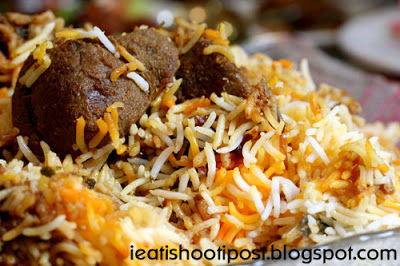 Although Tasty Buds has a major emphasis on Peranakan cuisine, Irene and her partner Doreen also dish out all sorts of other Singaporean favourites like Dum Briyani. The sight of the beautifully coloured slender grains of Basmati rice is as pleasing as the actual taste and texture of the rice itself. The taste of the Chicken Masala was excellent, though we would have liked it even better if the chicken pieces were smaller and cooked a little longer such that the meat is falling off the bone. $5 per single portion 4/5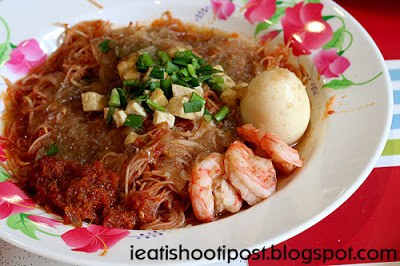 I have never been big on Mee Siam but I can truely say that if there is one place that I would return just for the Mee Siam, this would be it. The sauce is nice and savoury with the right balance of zest and heat. I really liked the stewed fried shallots that Irene uses as for garnishing. This is the only memorable Mee Siam in my books. $3.50 4.6/5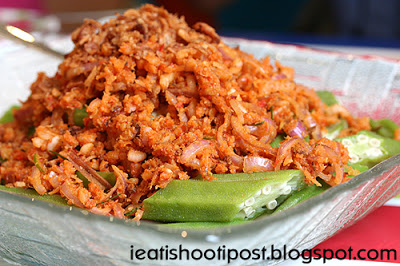 Another excellent dish is the Ladies Fingers with Hae Bee Hiam (Sambal dried prawns). Her version of Hae Bee Hiam is really special. It is not oily and is almost like eating spicy Pork Floss. She insists on using quality large Hae Bee which are coarsely chopped, so the texture is very distinctive. 4.5/5
The Ayam Buah Keluak was done in a red coloured gravy rather than the usual dark brown. Like the Peramakan version, the nutty kernels are first removed, mashed and put back into the shells. We felt that the gravy did not have enough of the nutty flavour of the Buah Keluak and needed to be stewed a lot longer. 3.5/5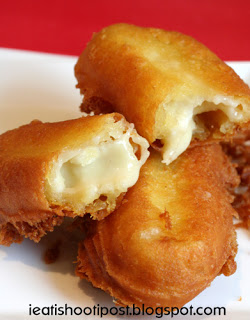 The restaurant is opened throughout the day and is an excellent place to drop in for afternoon tea. They serve a whole variety of homemade Nonya desserts like Kueh Lopis and Bubur Kachang with Durian (Green Bean soup). However, the one that would make you drive all the way from Choa Chu Kang to eat is the Durian Solo. This is creamy durian paste encased in a crispy batter. Oh yes! This is very special indeed! 4.5/5
Conclusion
Opened only since January this year, Tasty Buds is the kind of homely, personal restaurant that you can visit to eat homestyle Peranakan food. It's a restaurant where you can ring up first and ask if Irene can prepare that special dish for you that Grandma (God Bless her Soul) used to dish out when you were a kid. It might not be exactly the way Grandma used to do it, but at least Irene is willing to give it a go if she is familiar with the recipe. With her passion for the food and her emphasis on quality ingredients, I am sure that she will be attracting a loyal following of foodies very soon.
8.25/10 (T3+V2.25+S2+E1)
Another discovery by smart