This eatery has moved!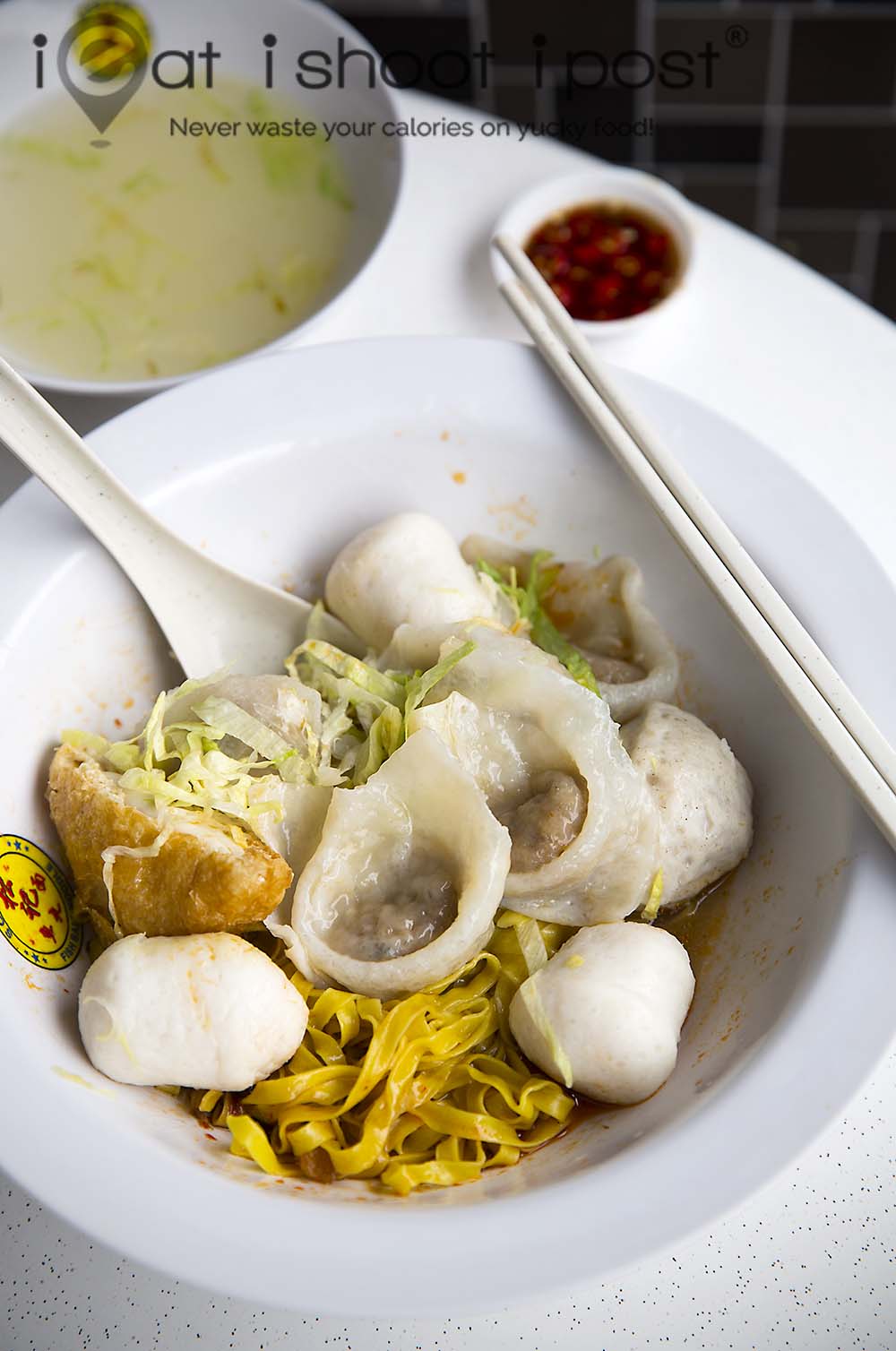 I never had the chance to eat at Song Kee's while they were still at  upper Serangoon Road.  Their odd opening times (6pm to 2am)  always made it difficult for me as I am usually at the clinic in the evenings.  In addition, there were intimidating stories of long queues and lengthy waiting times for a bowl of noodles!  But finally, I decided that I had to brave the queues to find out what the fuss was all about, and made a date to visit them.  As luck would have it, they  jun jun (point blank coincidence) ceased operations  during the week I had planned to visit.
Well, that was that!  I missed yet another opportunity to taste the skills of a master and now I would never know how good their fishball noodles were!
A month later, I drove by and saw that the shop had reopened! Everything looks quite similar except that now it had the prefix "finest" in the name.  Is it true they reopened?  Or has someone else take over the premises and is masquerading as the original eatery?
Thankfully, there is this thing call the "internet" where you can verify "fake news" and according to some kaypo (busy body) netizens, this stall was not opened by the original owner.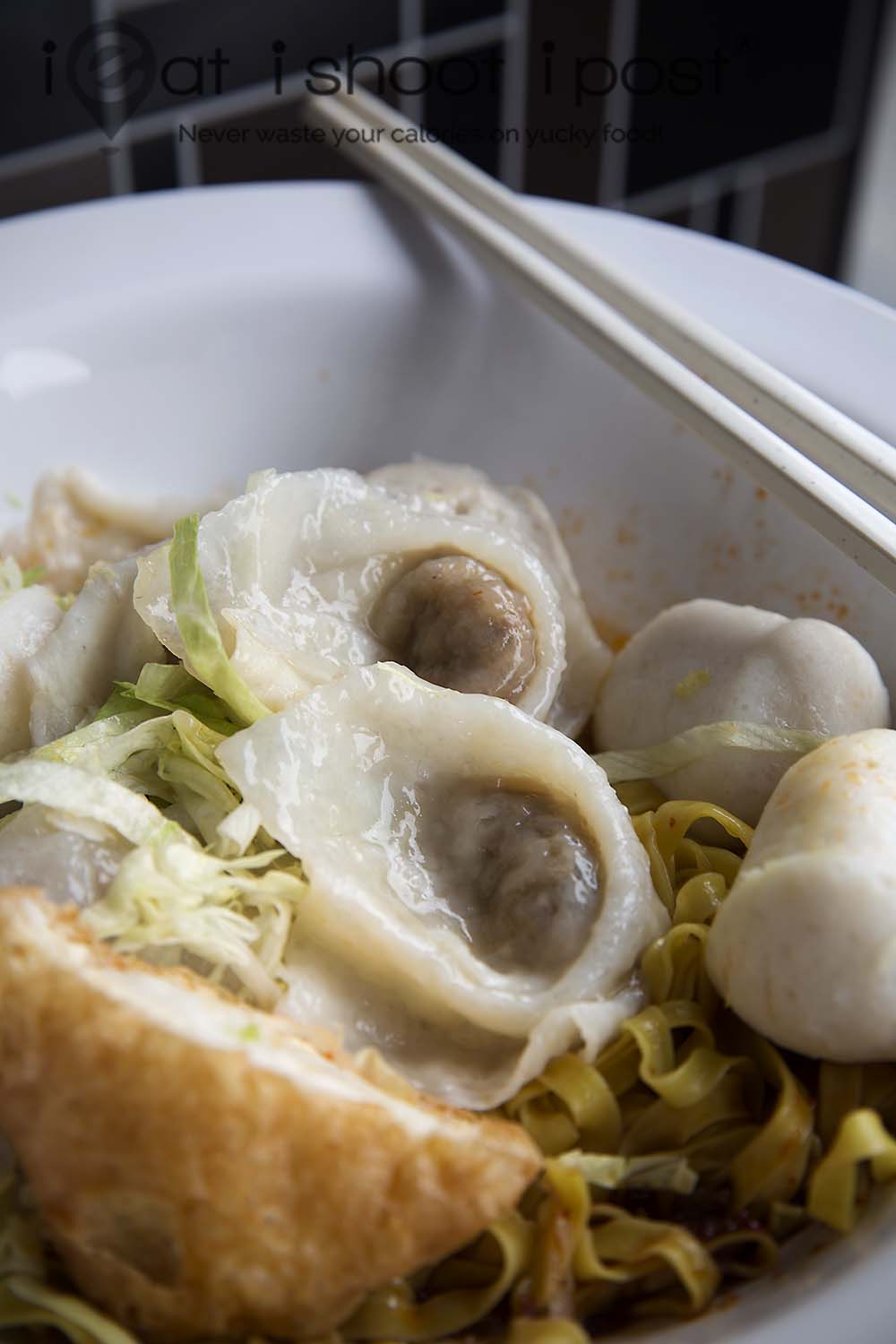 The original owner, Mr Chua Poh Seng and his brothers did resurrect the stall after the passing of his father, Mr Chua Keok Sip last year.  The late Mr Chua, who founded the stall in 1966, was famous for his bouncy fishballs and her giao.  (fish skin dumplings)  Interestingly, the new eatery, which had taken over a coffeeshop space in Tembeling road just happened to be where another hawker legend, Hong Mao Wanton Mee, used to be!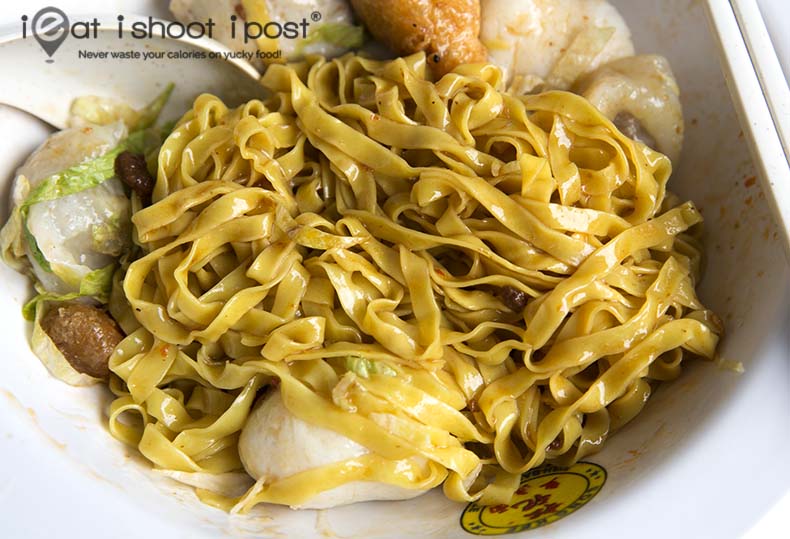 The owners were reluctant to say much to me except for the fact that they were the ones from Upper Serangoon road and theirs is the only legitimate Song Kee Fishball noodles. Much has been written about Song Kee, but according to the family, not everything is accurate, so they prefer not to grant any more interviews!
I had a very satisfying bowl of fishball noodles.  I ordered a standard bowl and added extra her giao (It's like a wonton except the skin is made from fish paste) which cost $8.  Now, many people would baulk at the price, but my bowl of noodles was chock full of ingredients, many of which are handmade on the premises.  The fishballs, meat balls and her giao were generous and of very good quality, so I found that it was worth every cent.  I especially like their handmade her giao. The fish paste skin had a nice chew and there is that sticky, slimy texture which is characteristic of the dumpling!
Very few people make their own her giao nowadays because it is difficult to make the fish paste skin.  It has to be made by hand and you need to get it to just the right texture.  The fishballs are also made on the premises and are very good.  They are big, bouncy and flavourful.  Most of them are extruded from a machine, but if you are fortunate, you might get some which are still molded by hand.
The meatballs (mix of pork and fish) on the other hand, (pun intended) are still hand molded and also very good.  My mee pok was not as lively as I like it to be but it could be because I took some time to the the photos and it was left in the bowl for too long.  I ordered mine with less chilli, so they added tomato sauce.  I think the homemade chilli is flavourful without being too spicy, so next time I am going to order it with chilli and black vinegar and omit the tomato sauce.
Overall, I think it is one of the best bowls of fishball noodles you can get in Singapore and their her giao makes them stand out from the rest. If there is any complaint, it is just that the soup could be a little more robust.  4.5/5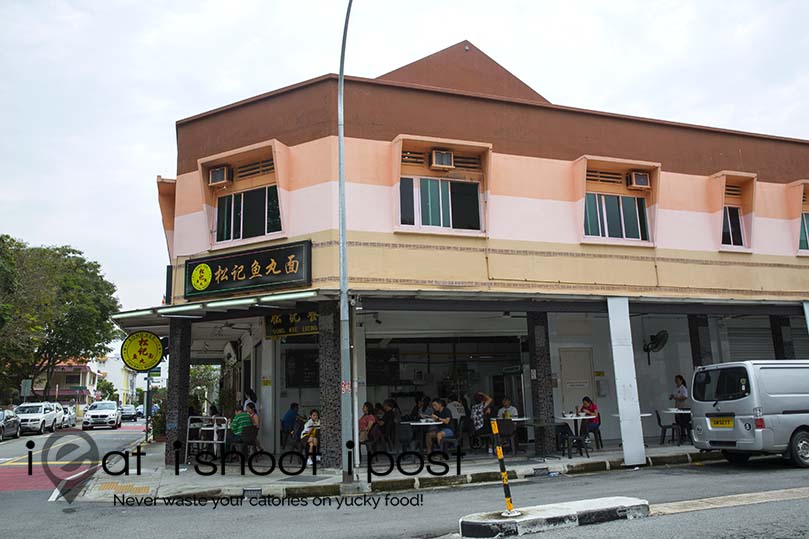 Conclusion
If you are missing the Song Kee along Upper Serangoon Road, then you'd be happy to know that they are now at this new location.  The business is family run and they make everything on the premises. The opening times have changed, so now they are opened for lunch and it isn't as crowded as before. I would put them in the "premium" hawker category with other stalls like Hillstreet Tai Wah Minced Meat Noodles and Beach Road Prawn Mee.   These are stalls where you can expect to pay more but you get good quality ingredients in return.  It's up to you to decide if you belong to that market segment or not!
Update 7 Feb 2017
Following the publication of this blogpost on our Facebook Page, there has been quite a few negative comments from our readers.  So, please take this into consideration when you make a decision whether to visit this eatery or not.
I have spoken with the Lao Ban Niang and she admitted that they had problem with the noodle supplier. They have been using the same supplier for many years but after the move there was a period of time when the quality of the noodles suddenly went downhill. They changed suppliers but could not get the quality they wanted and finally reverted to the old supplier. So if you had eaten there during that period of time, you might have experienced the soggy noodles.
Update 15 Oct 2020
New Address updated