Updated 30 Aug 2018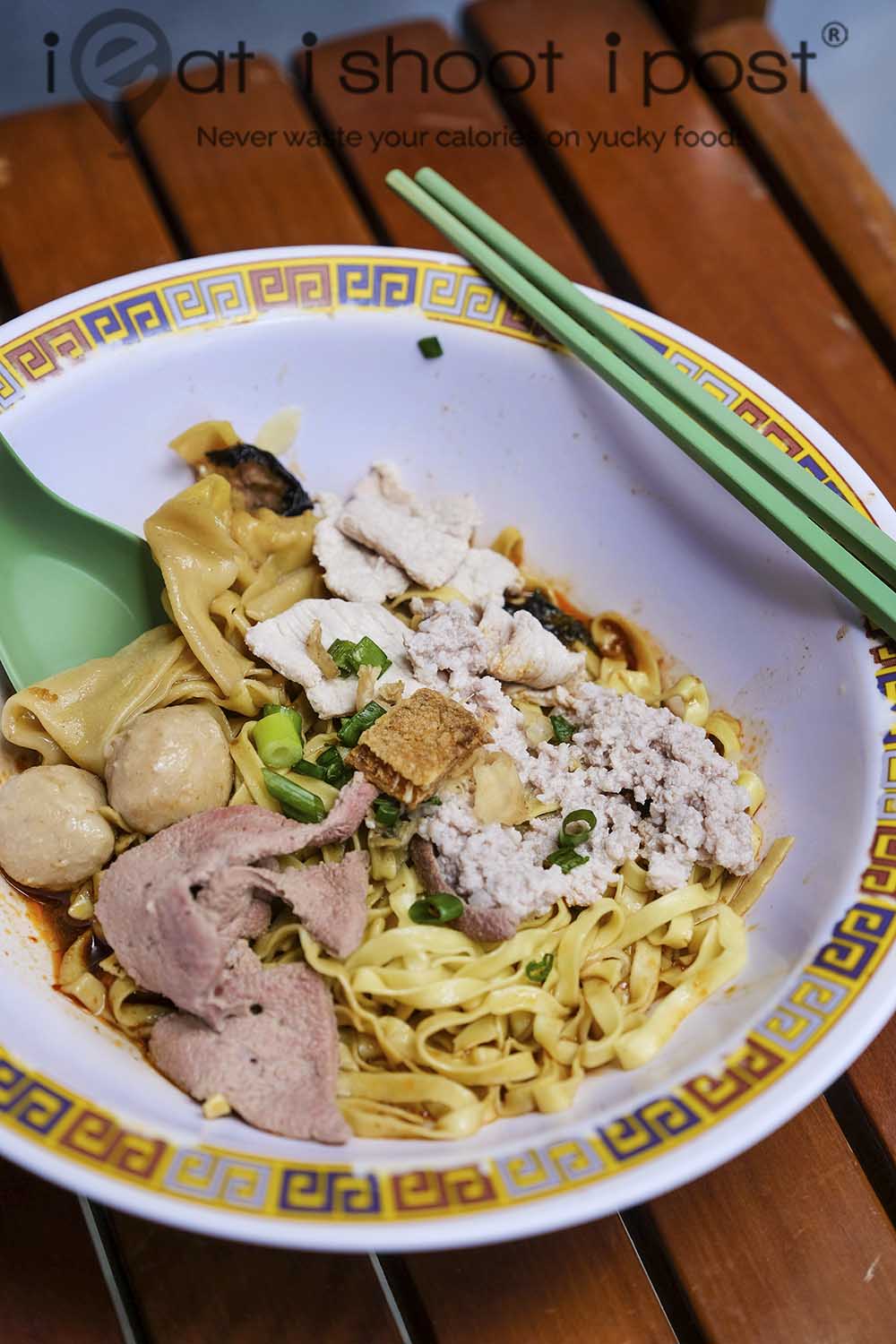 This is perhaps one of the most famous Bak Chor Mee in Singapore. It's gotten even more famous after they were the first hawkers to ever get awarded a Michelin Star in 2016!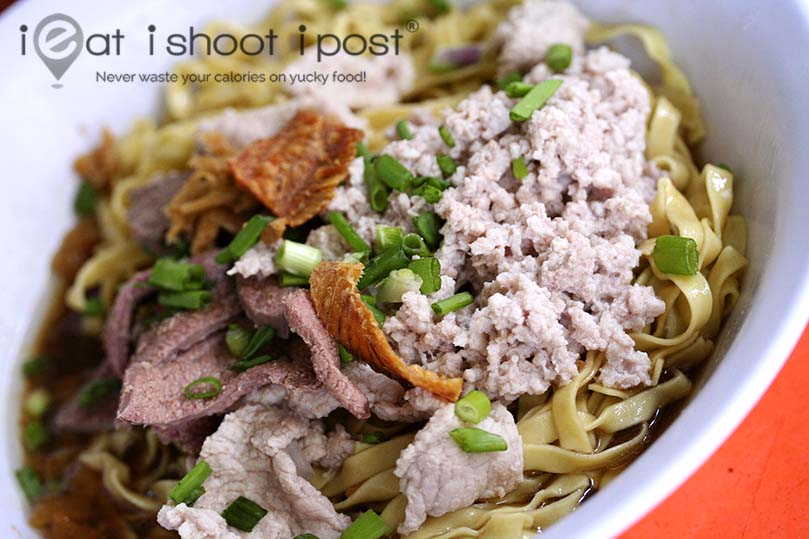 The name Tai Hua is almost synoymous with Bak Chor Mee. After all, they have been around for over 7 decades and some even consider them to be the originator of this style of noodles.
Whenever I meet Teochew Stallowners, our conversation would invariably be in Teochew, and when asked why they are so popular, the standard answer is always: "Chngee, Everyting is Chngee" (Fresh). The Teochew emphasis on freshness is cultural since the Teochew live near the river in Guandong Province. So unlike, say, SzeChuan cuisine, where emphasis is on the spices, Teochew cuisine is quite bland by comparison, emphazing instead on the freshness of the ingredients.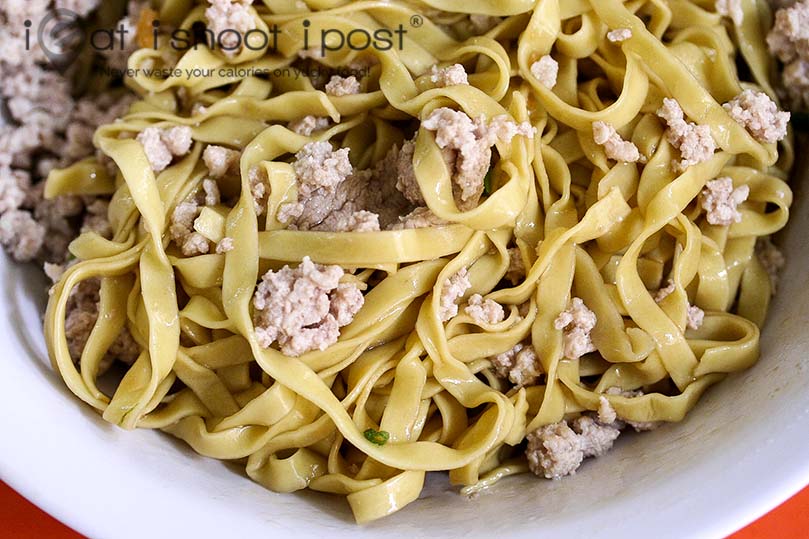 This is perhaps as good as a Bak Chor Mee can get! It's tasty, its fresh, its satisfying. The noodles are real QQ, the chilli shiok, the lard fresh and the black vinegar just gets your salivary glands working overtime. 4.5/5
I love the soup here. My usual fare is a big bowl of Keow Soup (Dumpling Soup) with sliced pork, minced pork and pork balls. Very satisfying and easy to digest so that you get hungry again by dinner! Just look at the density of pork protein in the soup!
Conclusion
Is this best Bak Chor Mee in Singapore? Well, a lot of people say that it is. And ever since Michelin Guide gave them a Star, even if it is not considered the best in some people's books, they are certainly the most famous!