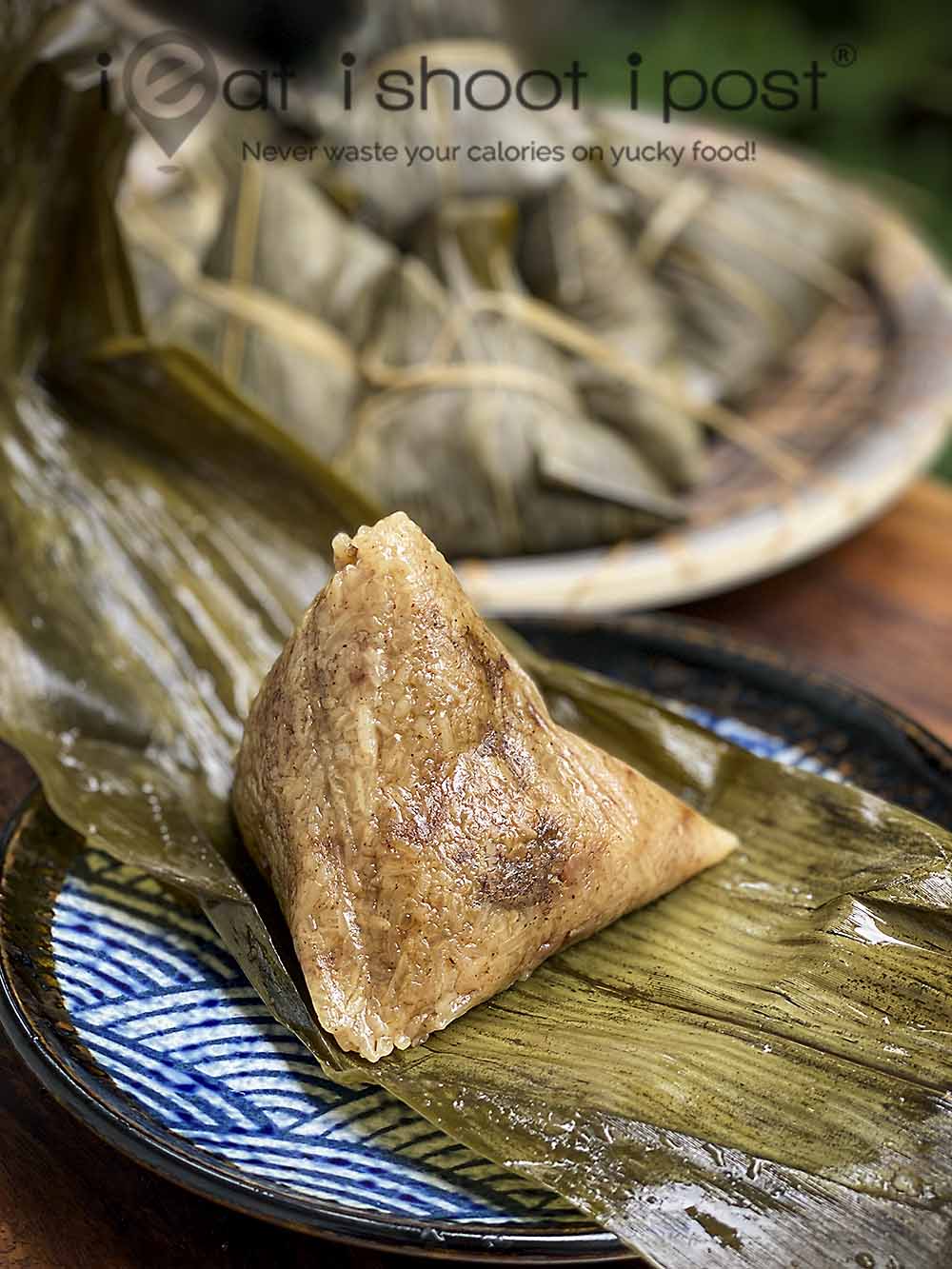 If you are looking for a silver lining in this whole Covid 19 situation, then this is one of them.  We would never have the chance to eat this old school grandma bak chang if not for the fact that the virus has forced some individuals to make abrupt career switches!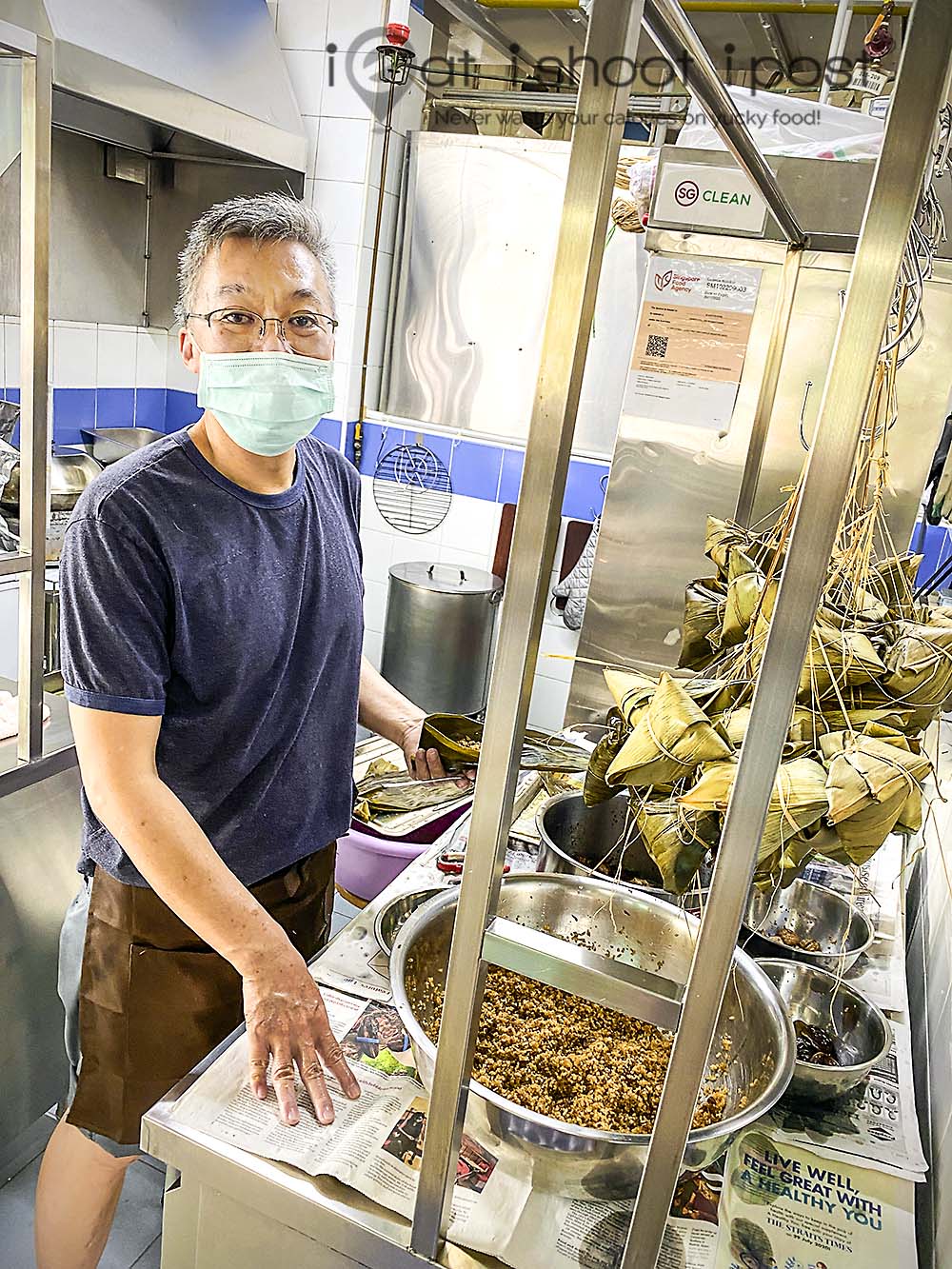 Such is the case for Mr Soh today who decided to use the opportunity to resurrect a recipe that he learnt from his grandmother.
There are of course a few hawker stalls selling bak chang throughout the year, but what makes this one special is that Mr Soh only makes a limited number everyday and every element is still done the way grandma used to make them at home.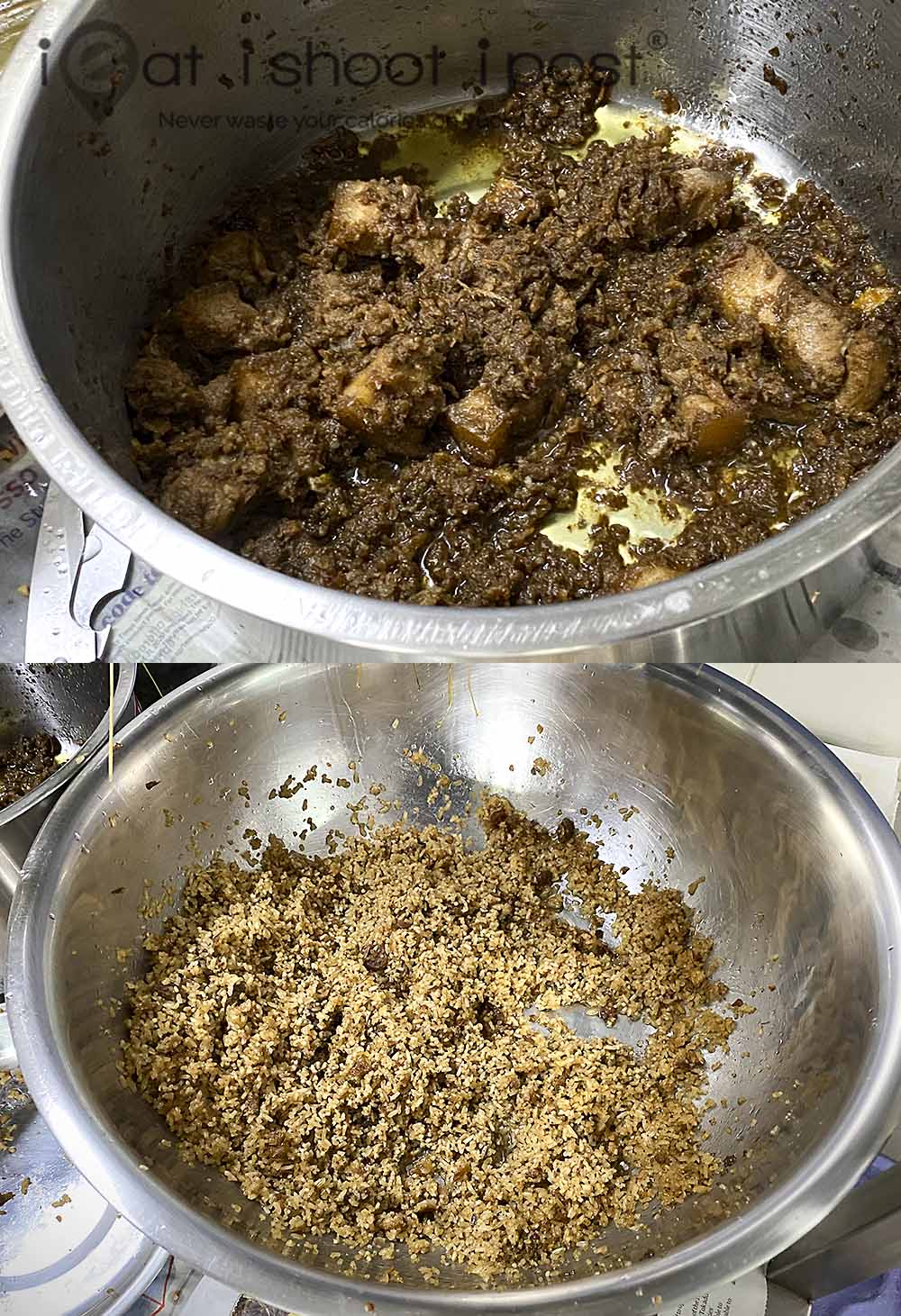 So, there are no shortcuts.  The meat and the rice are both fried separately using freshly peel shallots which are themselves fried fresh at the stall.  Chestnuts have to be pre-soaked and cooked till they are soft, even the salted eggs are sourced from a small scale supplier who boils the eggs before removing the yolk. What  you get is a bak chang that is made the way that grandma would make at home! 4/5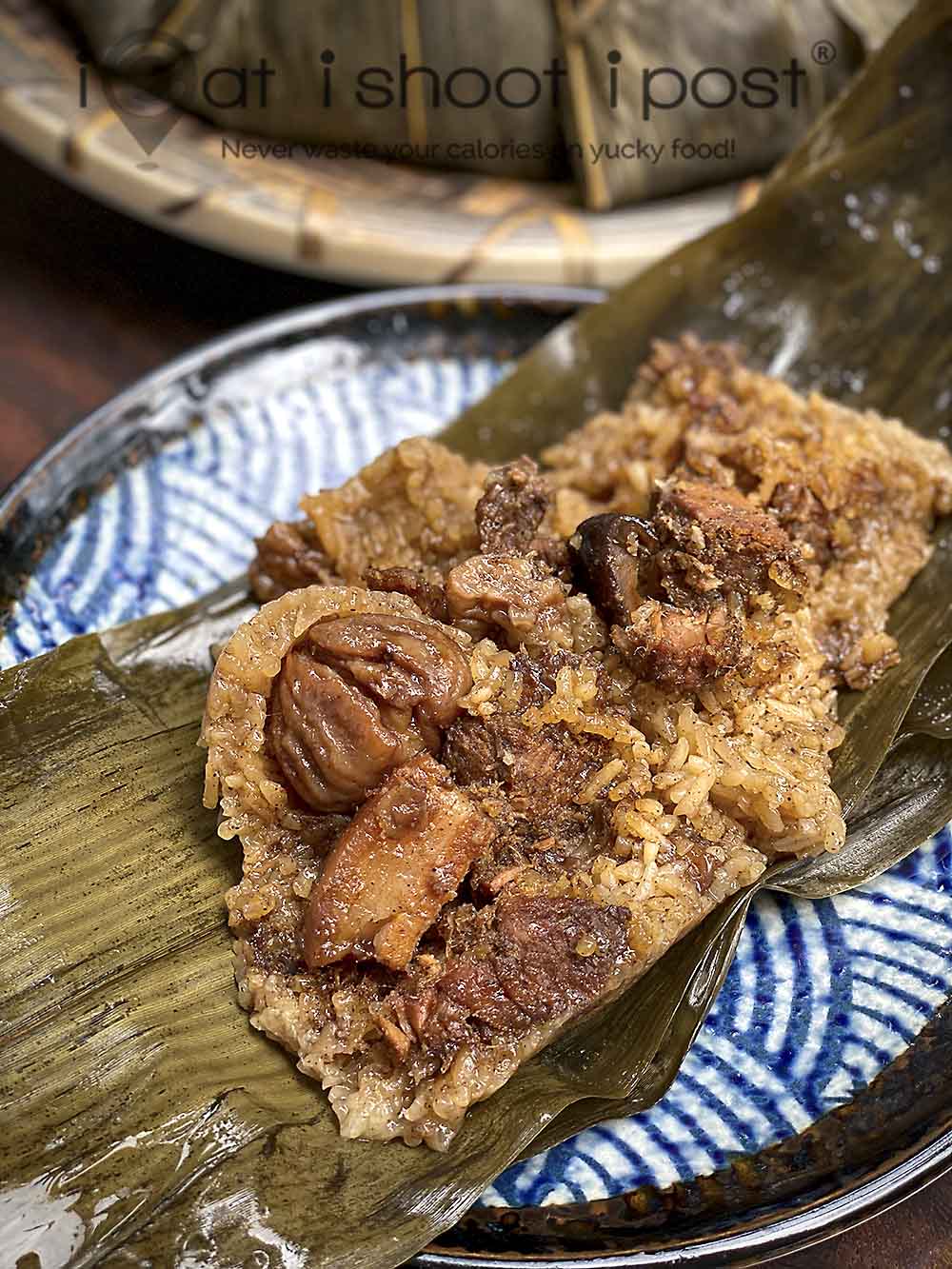 With the covid situation, many home cooks who have started selling home made bak chang, lor bak and other cakes and kuehs in order to tie through the Covid 19 period.  But for Mr Soh, it seems that it is likely going to be a permenant career switch!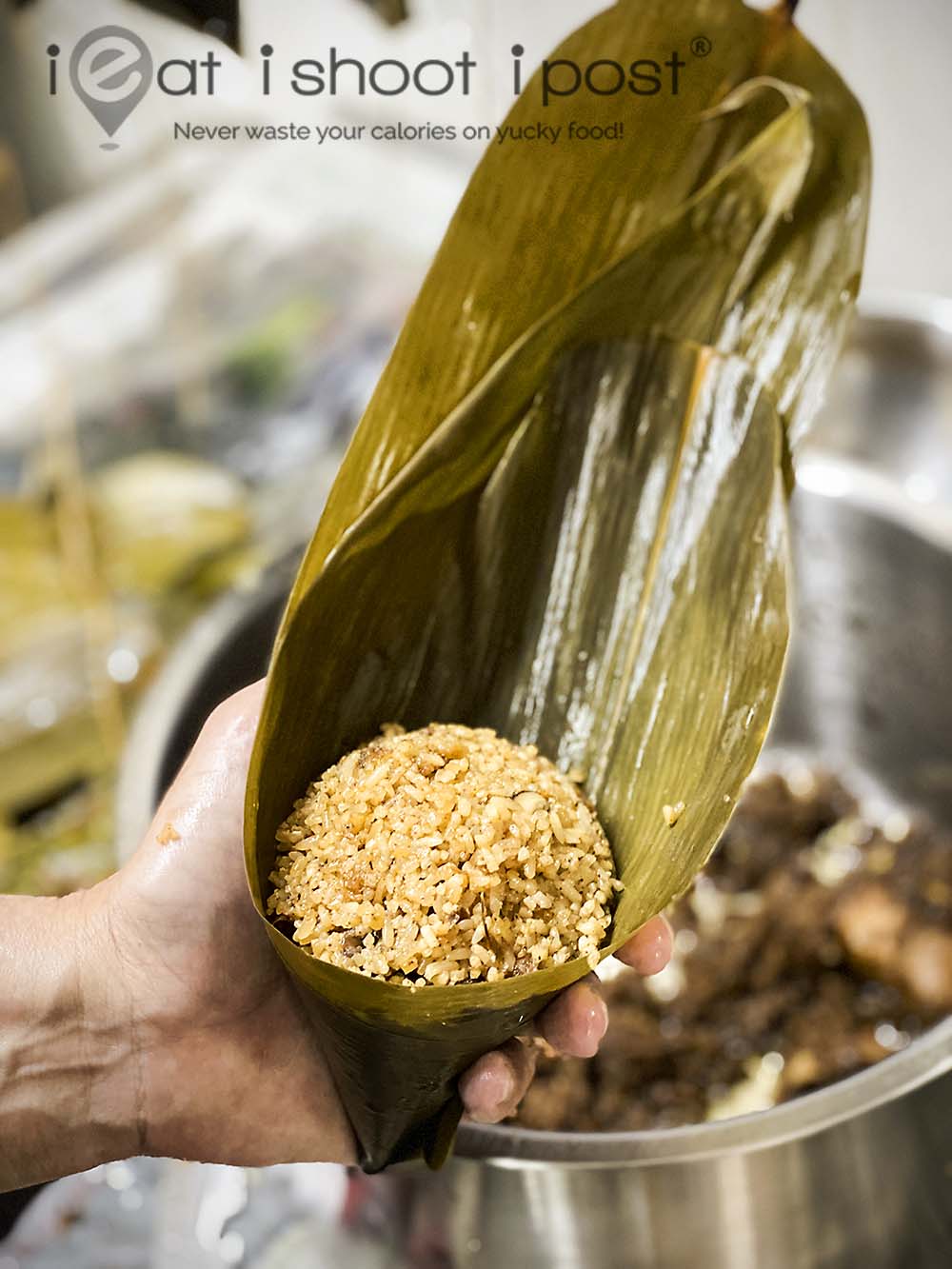 Conclusion
If you are missing grandma's home made Hokkien chang then make a beeline for Chinatown Complex Food Centre where you can find lots of other gems as well!  There's 115 sweet soup just a few stalls down that still makes Cantonese style soups with a stone mortar or you could order a plate of old school char kway teow from Hillstreet Char Kway Teow, or braised duck bento from Jin Ji or a bowl of authentic Cendol from Old Amoy Chendol!  Lots of food to discover at Chinatown Complex! (click the link to check out our list)