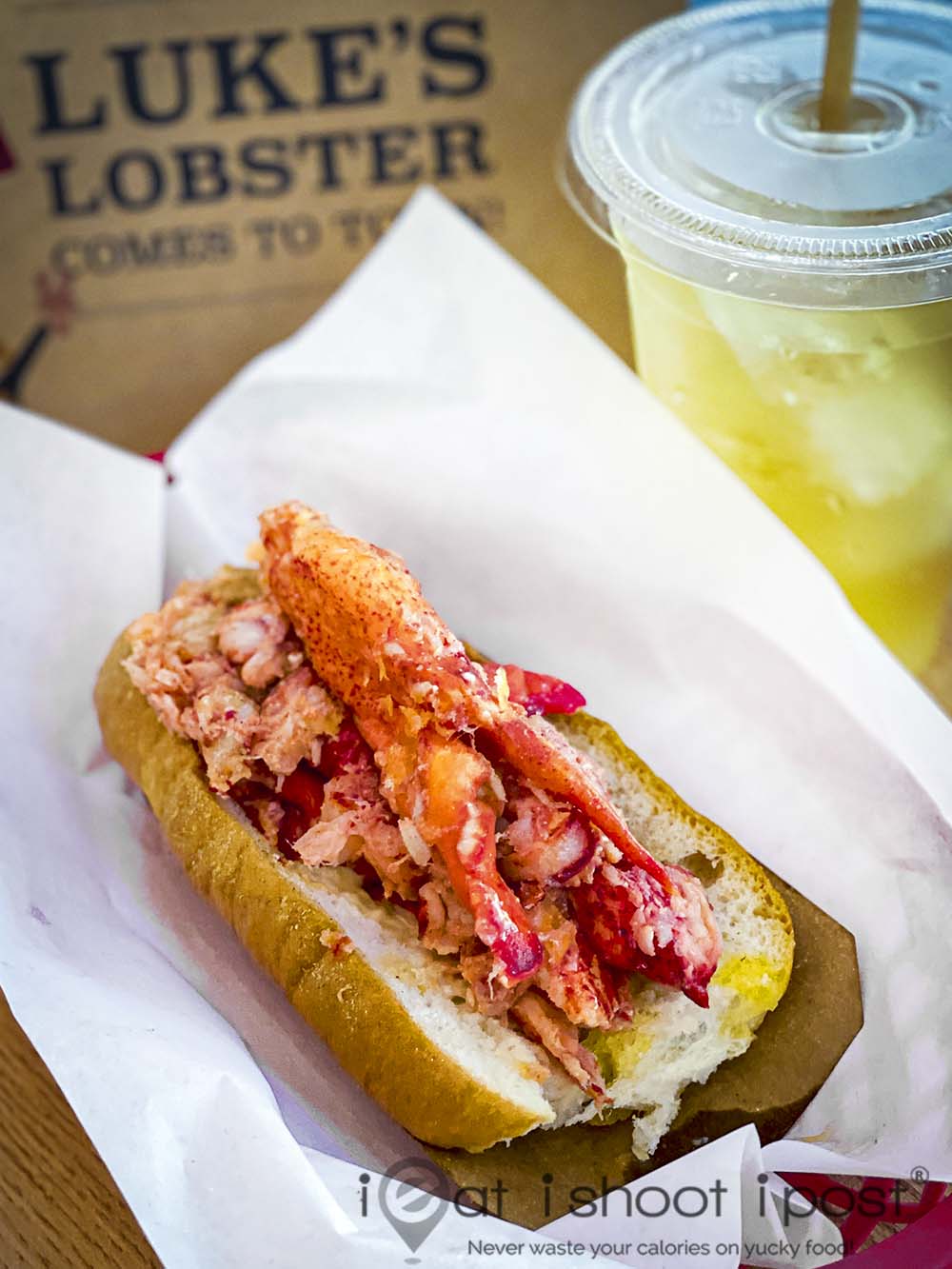 I attended the media preview of Luke's Lobster which will be serving their famous lobster rolls this Wed 23 Sep at the entrance of Isetan at Shaw Centre.  I am sure some of you here would have lined up for their lobster rolls in Tokyo and NY before.
They are essentially serving a classic Maine Lobster roll which is 4oz of cold lobster meat in a hot buttered bun with a little mayonnaise and lemon butter. Nothing too fancy, it is the lobster roll you can buy in a typical seafood shack in Maine.
Although they are probably the biggest name in Lobster rolls, they are coming in a little late in the game. The first wave of interest was a few years ago and there are quite a few places that you can already find these in Singapore.
So what is the big difference?
The main thing is the price. Their US size lobster roll has 4Oz lobster meat and sells at $25.50 which is only $2-3 more than what it would cost in New York. But unlike the other places, Luke's lobsters all come from their own factory in Maine.
They are part owners of the lobster fishery co-op and own their own factory which steams, de-shell and freezes the lobster meat for all their outlets worldwide. That means you get lobsters which are cooked and flash frozen the same day they are caught! That is one of the reasons why their sandwiches are always overflowing with fresh tasting lobster meat even though their prices are middle of the range.
Another good thing to note is that the Maine Lobster fishery has been practicing sustainable fishing for over a century and their fishing grounds are certified as a sustainable fishery.
Is it a good lobster roll?
Yes, if you are a purist. The lobster meat tastes very fresh and sweet and you really can't go wrong with the classic combination of mayo and buttered bun. This is the closest thing to an authentic Maine lobster roll as you can get here. 4.25/5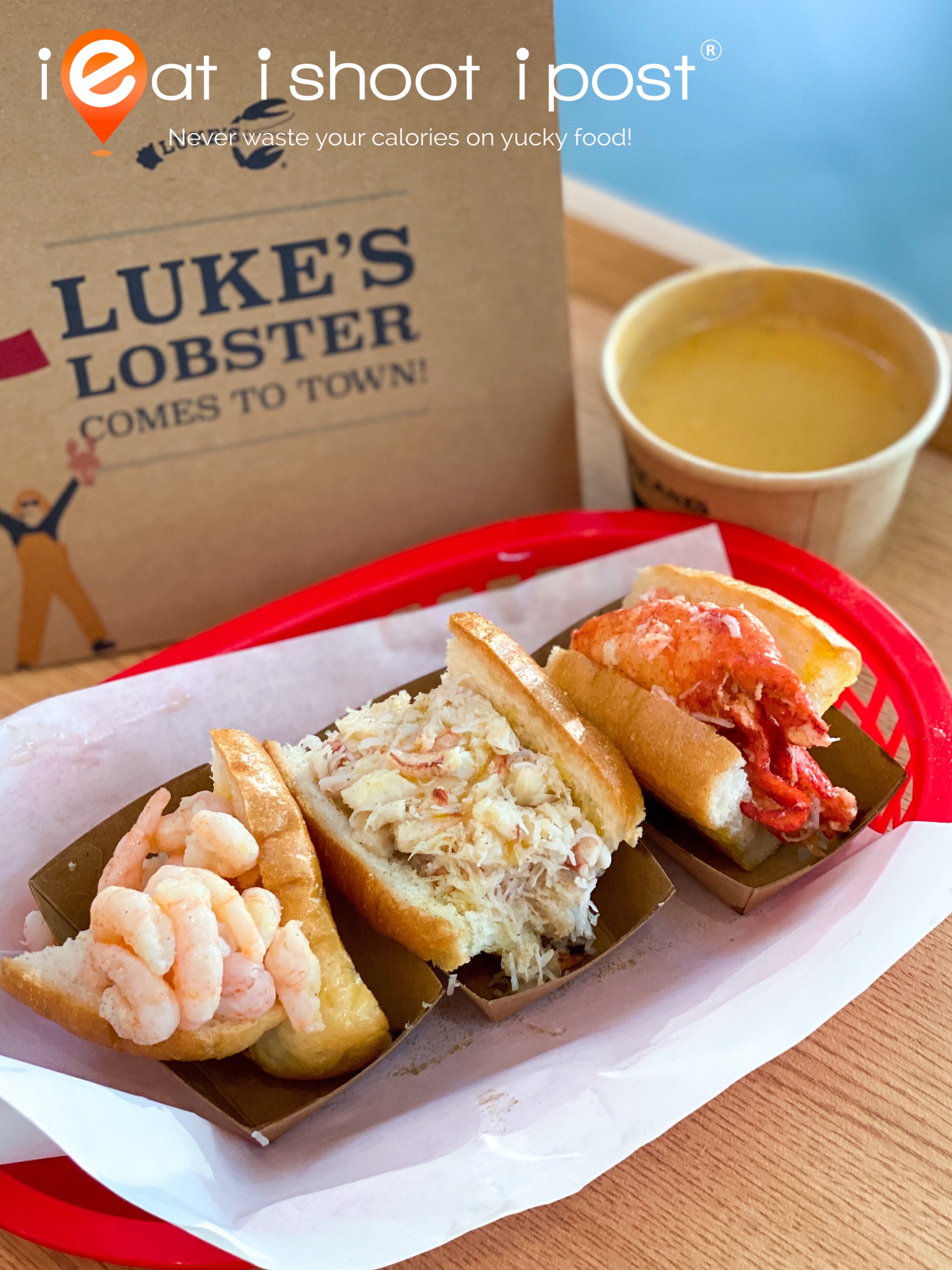 Is it a blow your mind Lobster roll?
Perhaps not for me as I prefer my lobster warm rather than cold. I would also have preferred it if they dressed the lobster with mayo instead of just smearing the mayo on the bun. But, these are my personal preferences.
They also serve shrimp and crab rolls and you can order them in a tasting trio. I wouldn't recommend it, just go for a whole lobster roll. I liked their clam chowder $11.50 which is very traditional and chunky but their lobster bisque $12.90 lacks that crustacean punch and was a little too thick.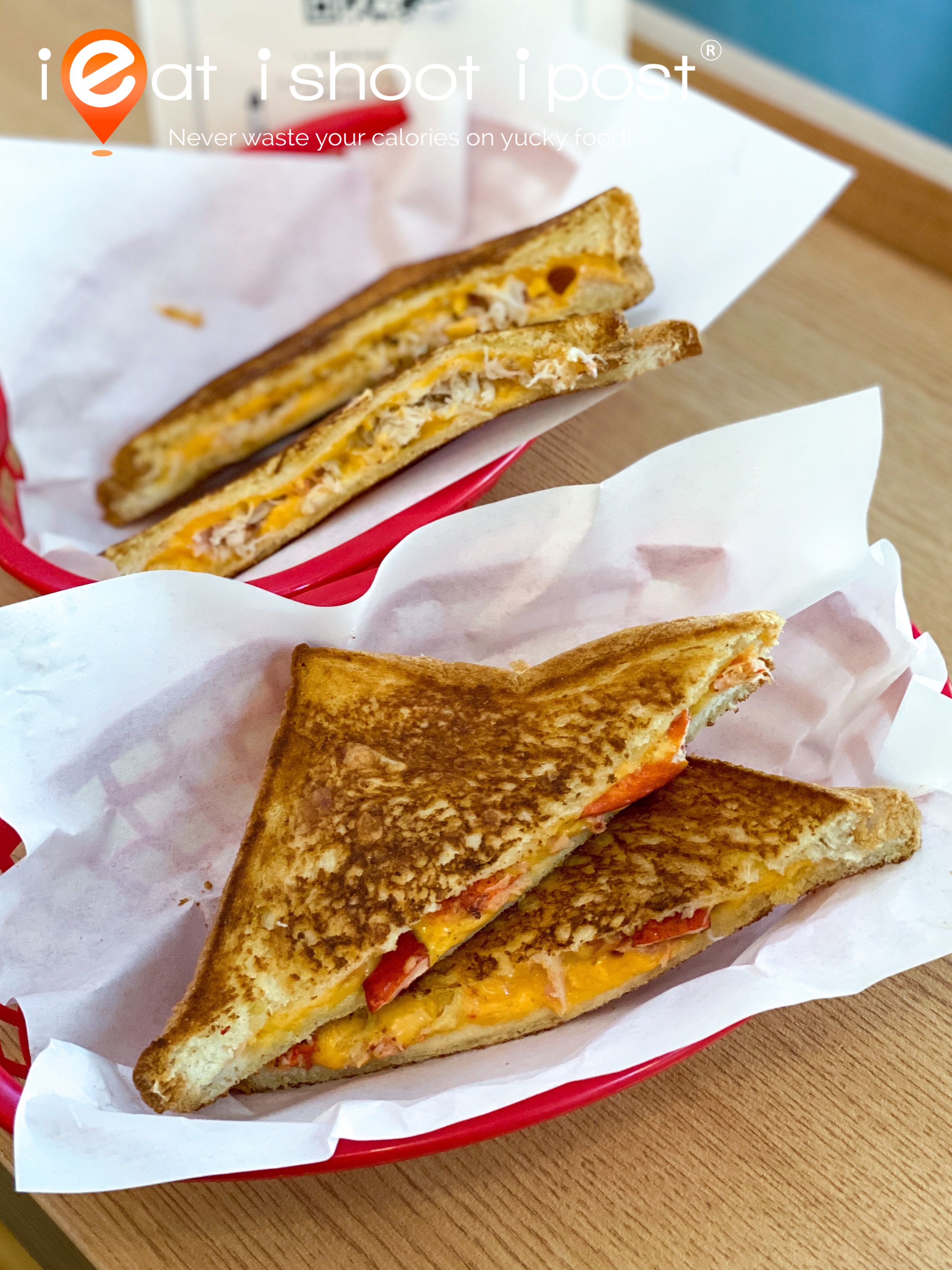 The grilled cheese lobster sandwich will roll out later in the month. It's delicious, but a bit of a waste of good lobster meat as you taste mainly the cheese. The grilled cheese crab sandwich was better.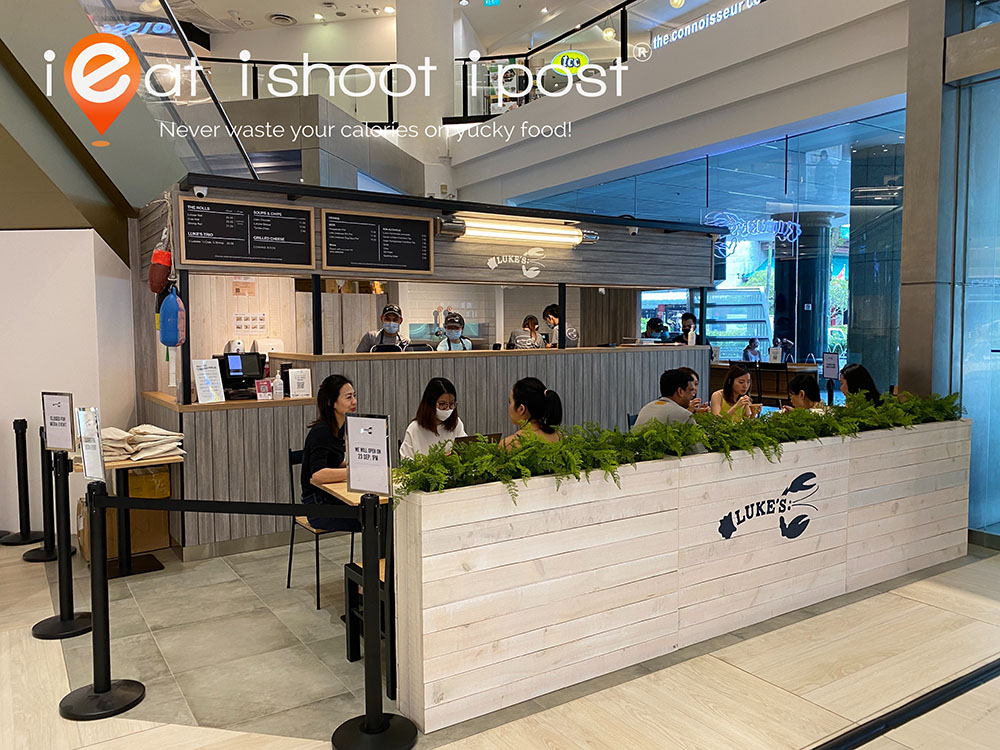 Conclusion
Judging from their opening in Tokyo, I am sure that there will be long queues forming from Wednesday which may last a few weeks. If you are kiasu, you can pre-order your lobster roll here. They are located at the entrance of Isetan at Shaw Centre, opposite the Chanel counter.
This was a mediatasting