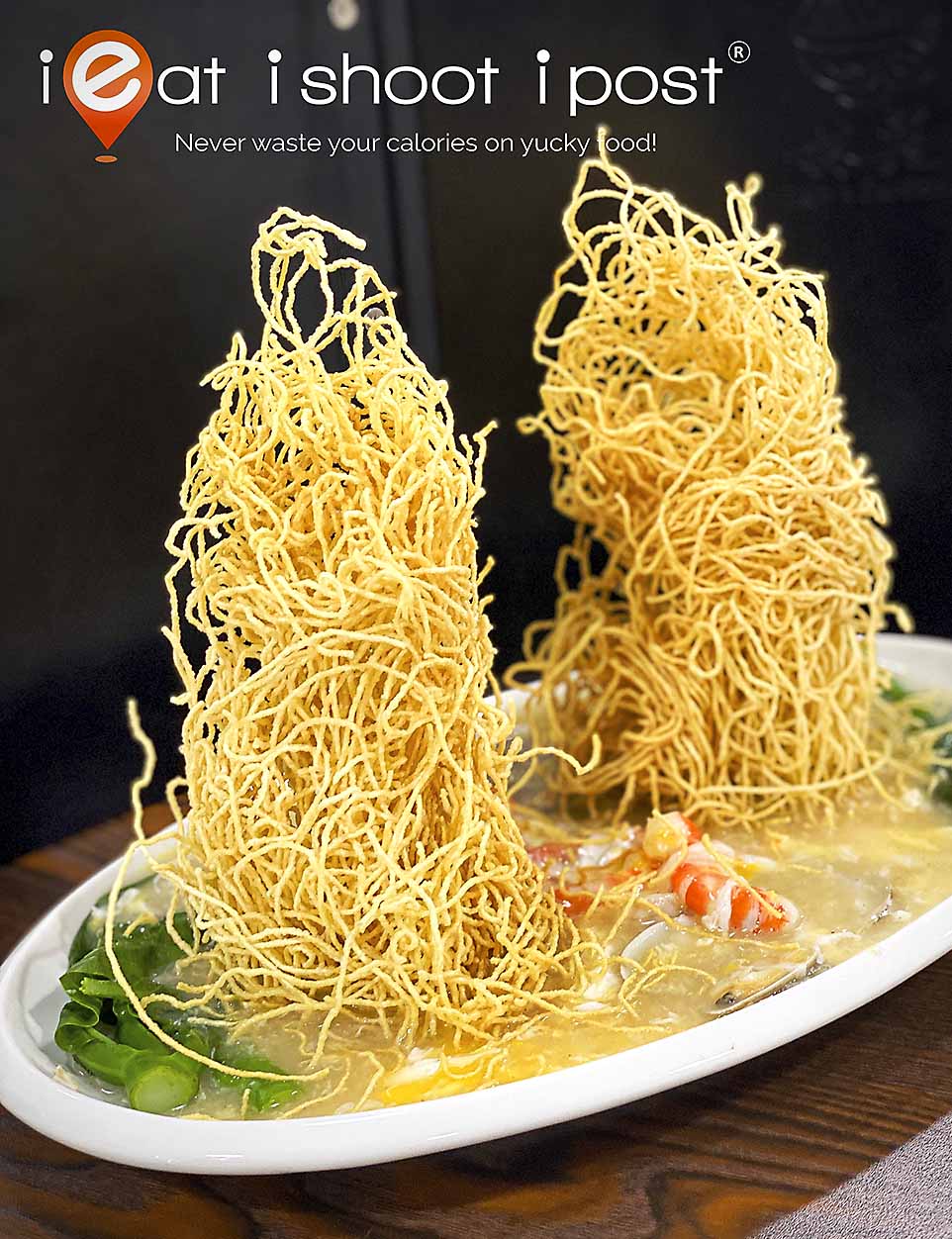 Lam's Garden is now located at Arc380 Lavender food court.
The secret to an amazing Zi Char meal is "Wok Hei" (breath of wok) and the key to finding that elusive "Wok Hei" is to find a good chef with a well seasoned wok! That might sound quite intuitive, but the reality is that it is difficult to find an established chef who still cooks all the dishes himself! Most of the time, the arduous task of wok cooking is designated to a lower ranked cook.
So, a small eatery owned by a masterchef who does all the cooking himself is a rare find! A great example of this type of eatery is the One Michelin Star Chef Kang's Kitchen. The food there is simply divine, but it is high end Chinese cuisine which most of us will eat on special occasions! If you are looking for a place that you can eat at every week, then Lam's Garden is your place!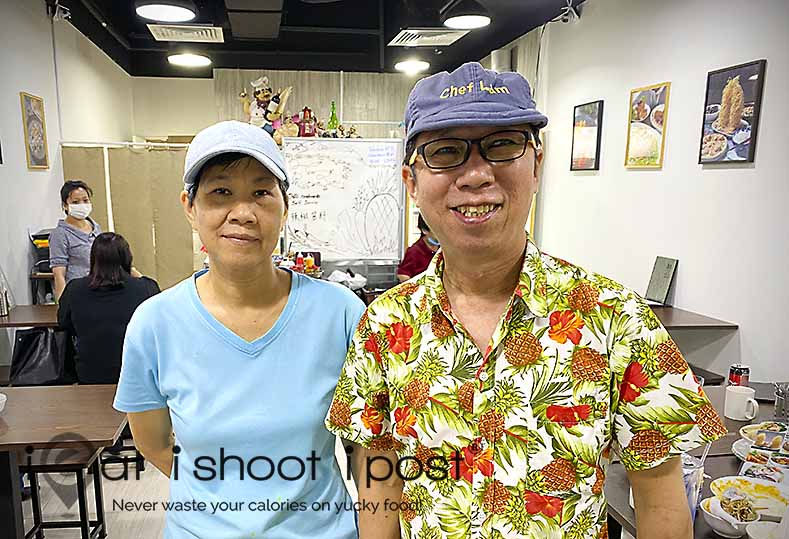 The very friendly Chef Lam has worked in Singapore since the 90's. He has done his stint in several hotel restaurants as well as a 20 year stint at Ah Hoi's Kitchen. He left Ah Hoi's to open his own zi char stall at Golden Mile Food Centre for about one and a half years before settling at his current location.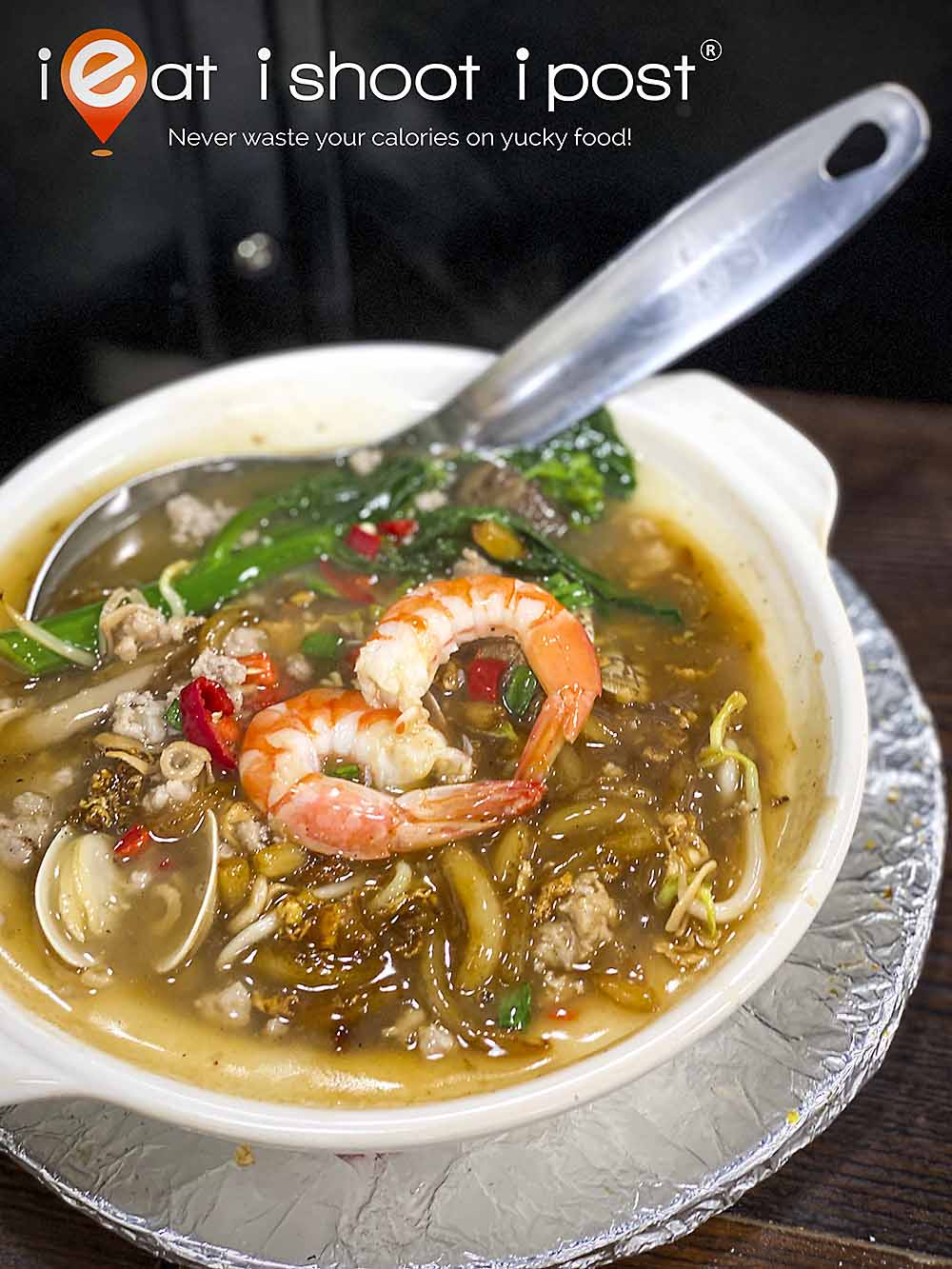 Chef's iconic "Twin Tower" is basically your crispy fried egg noodles presented in a more Instagram worthy fashion. I think it is a dish most people would order the first time they visit the restaurant. It is well executed and very tasty, but flavourwise, it is your standard "sang meen". 4/5
For something with more of a punch, order their mee tai mak. Chef Lam does a really good job at infusing the mee tai mak with wok hei before topping it with a umami rich gravy made from mui heong (salted mackeral), cuttlefish and a rich stock. This is ultimate comfort food and really hits the spot! 4.5/5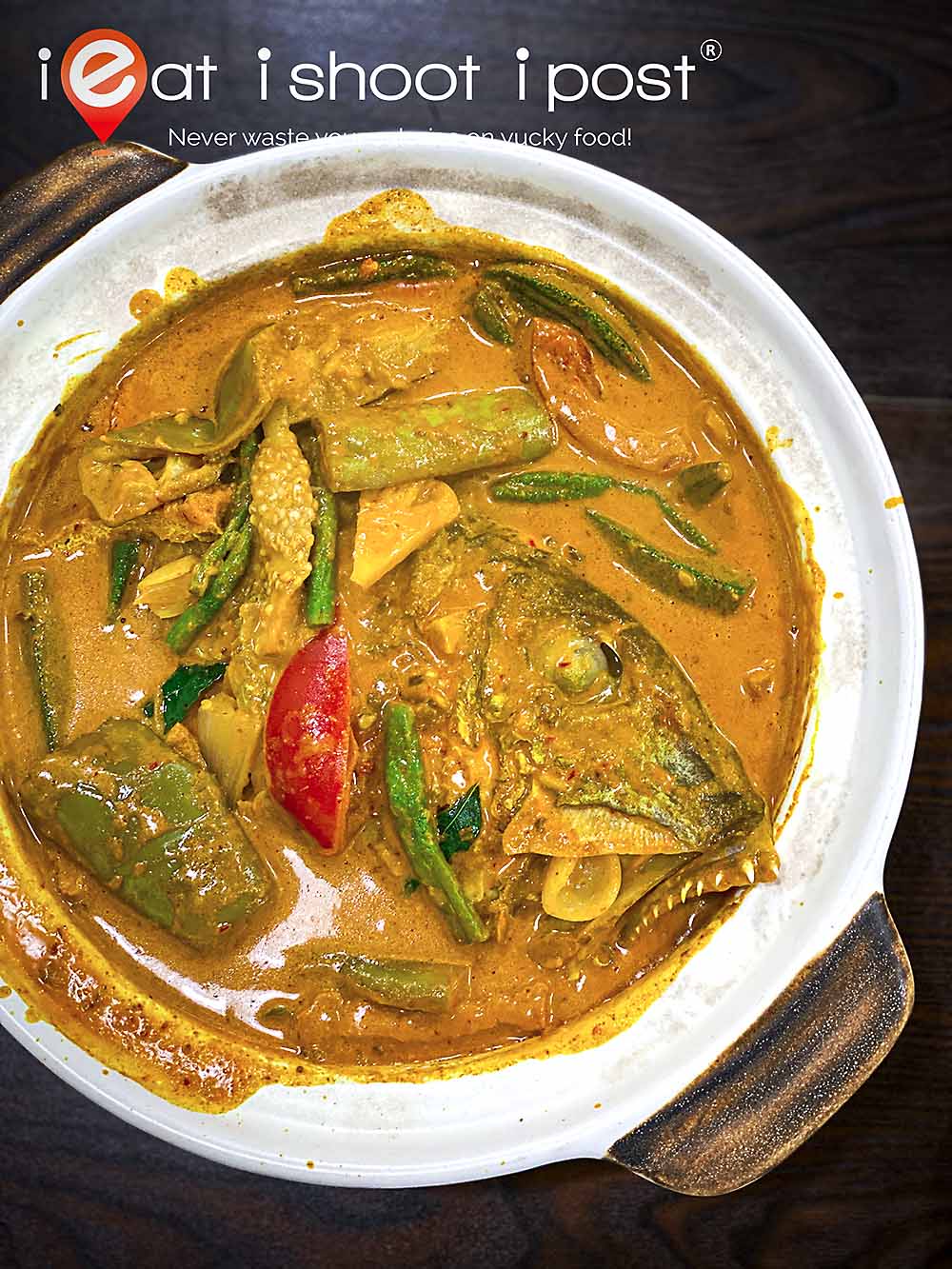 The rest of the dishes are all executed with a high level of expertise as you would expect of a masterchef. Their Nonya style curry fish head is mooreish and for $25, you get a large sized Ang Goli head (half). The fish is very fresh as it is bought directly from a wet market fishmonger. The rempah is all done in-house from a recipe that the Chef learnt in his younger days from a Peranakan family. You will need a plate of rice to go with this – guaranteed. 4.25/5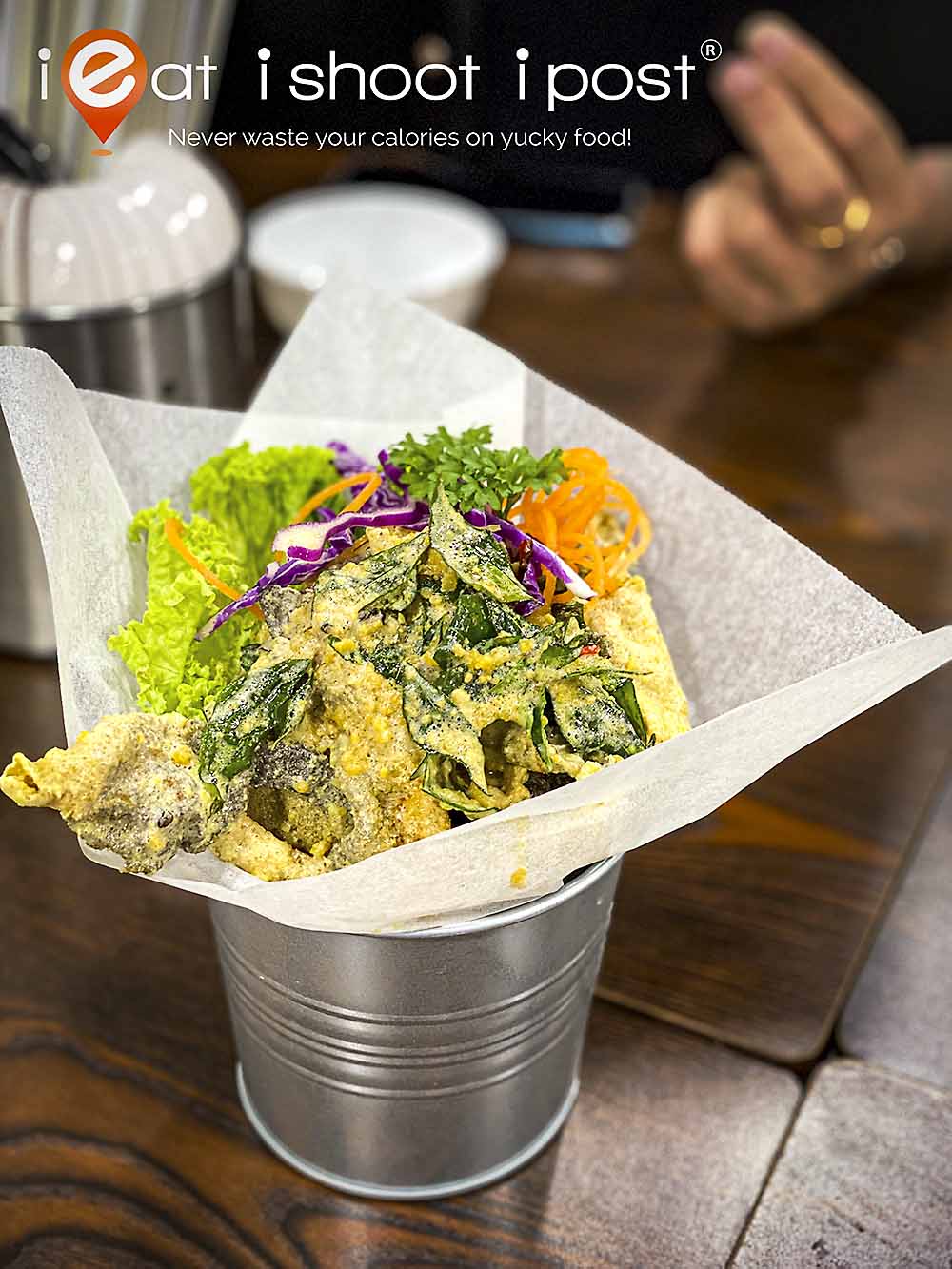 For starters, you might like to try the fish skin with salted egg sauce. The fish skin is crisp and the salted egg sauce is well balance and not overly oily. 4.25/5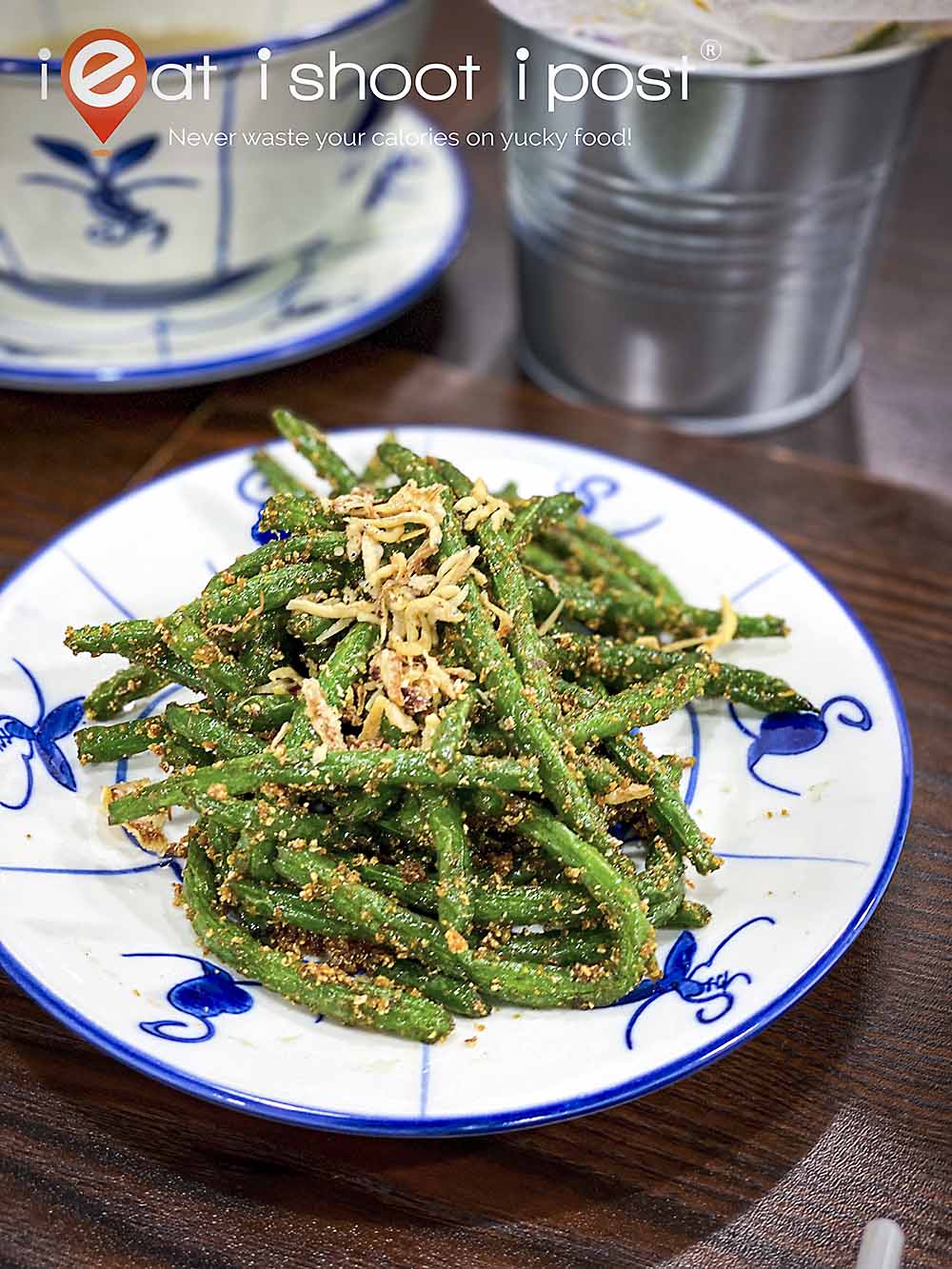 Something simple like the fried long beans really show case the chef's wok skills. The beans were pefectly tender and infused with the breath of wok and dusted with ground hae bee (dried shrimps). 4.25/5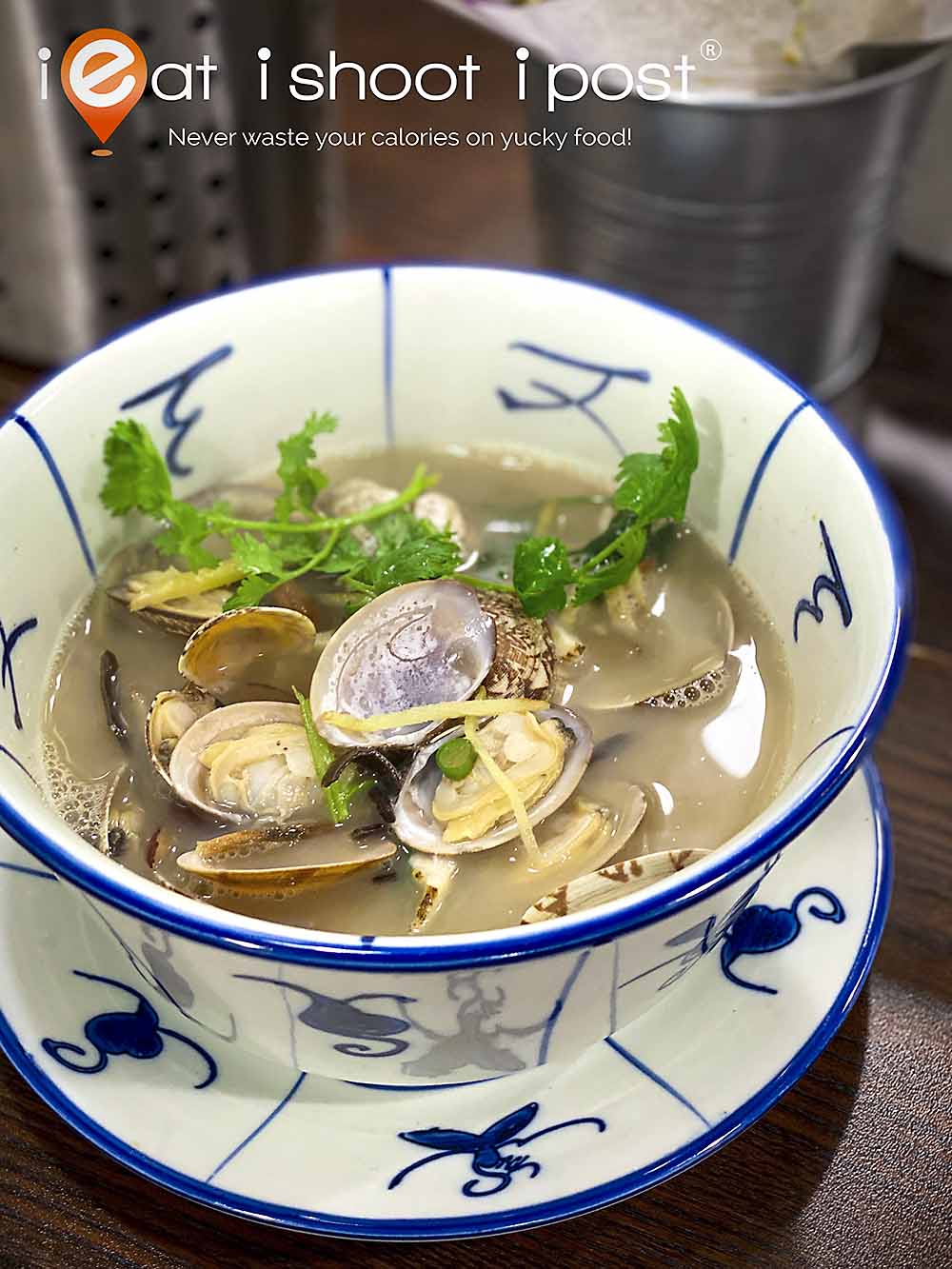 Their drunken lala is also worth ordering. The tasty soup, made from tang gui and other herbs together with a generous splash of chinese wine is very well balanced and complements the sweetness of the lala perfectly. 4/5
Conclusion
Definitely a place to check out for your next Zi Char meal! The food quality is very good and the prices are reasonable.