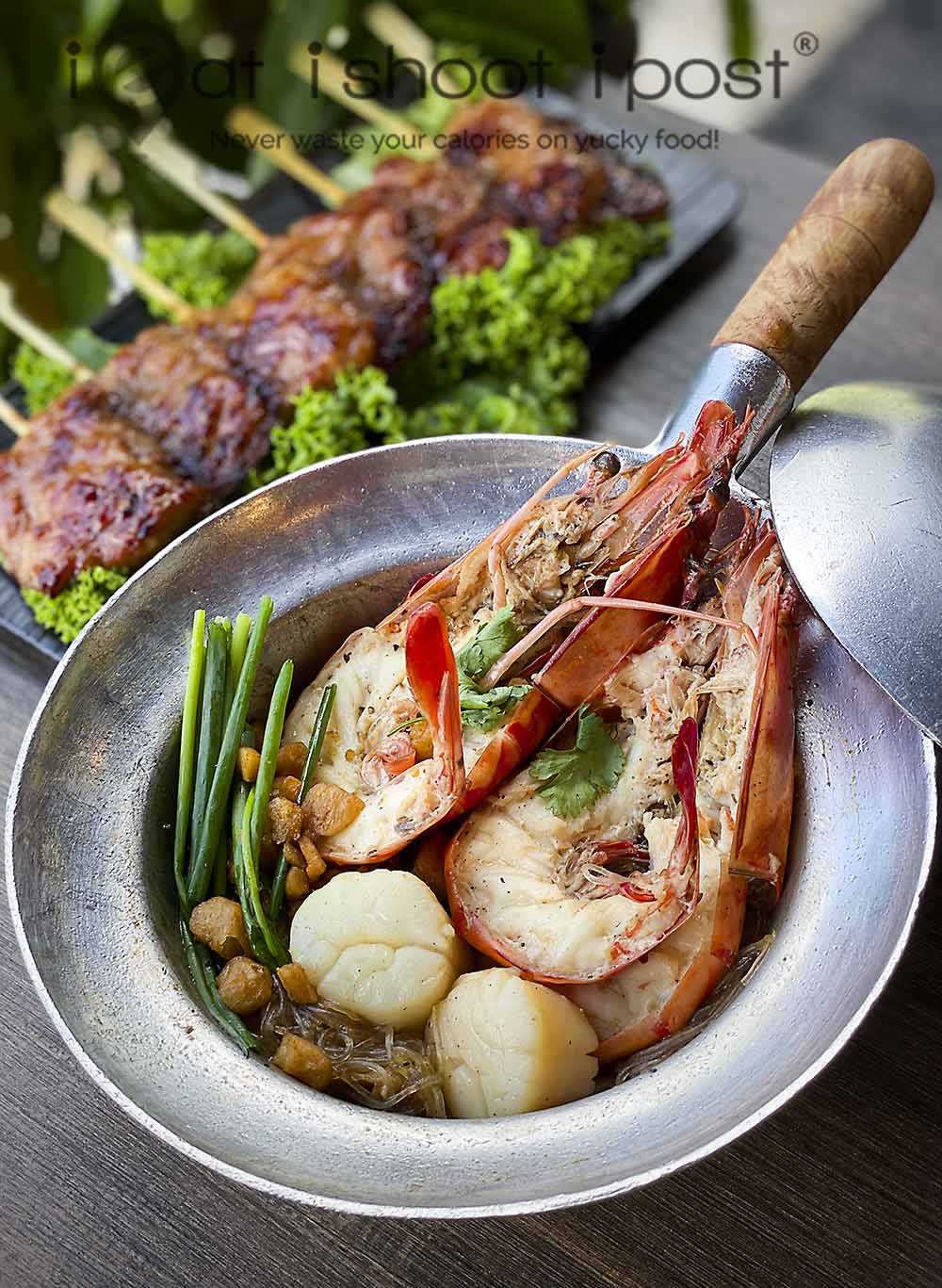 Goong Ob Woon Sen
, (prawns baked with vermicelli) is one of my favourite Thai dishes. It can be found in the menu of most Thai restaurants here. However, in Bangkok, there are restaurants like the very popular
Somsak Pu Ob
that actually specialises in the dish.
This type of speciality restaurant wasn't available in Singapore until our protagonist today decided he should open one. Chef/owner Alvin had used to be an interior decorator before he decided on a mid career switch to pursue his passion for cooking!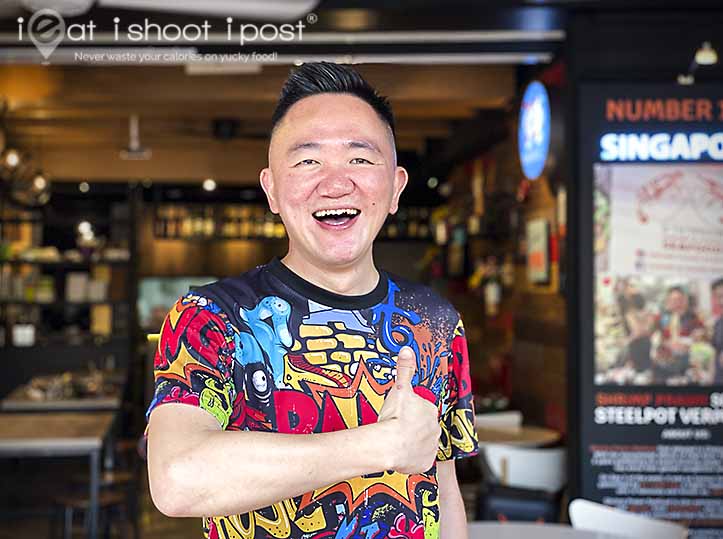 I first met Alvin earlier this year at his stall at Chatuchak @Turf City . I was so impressed with his rendition of the dish that I urged him to open a permenant stall after he was forced to close the stall due to Covid 19.
After the initial lockdown, he opened at 18 Circular Road where he shared the space with a bar for a few weeks before finally moving to his present location overlooking the Singapore River. It is a lovely spot to enjoy the dish and have a few drinks!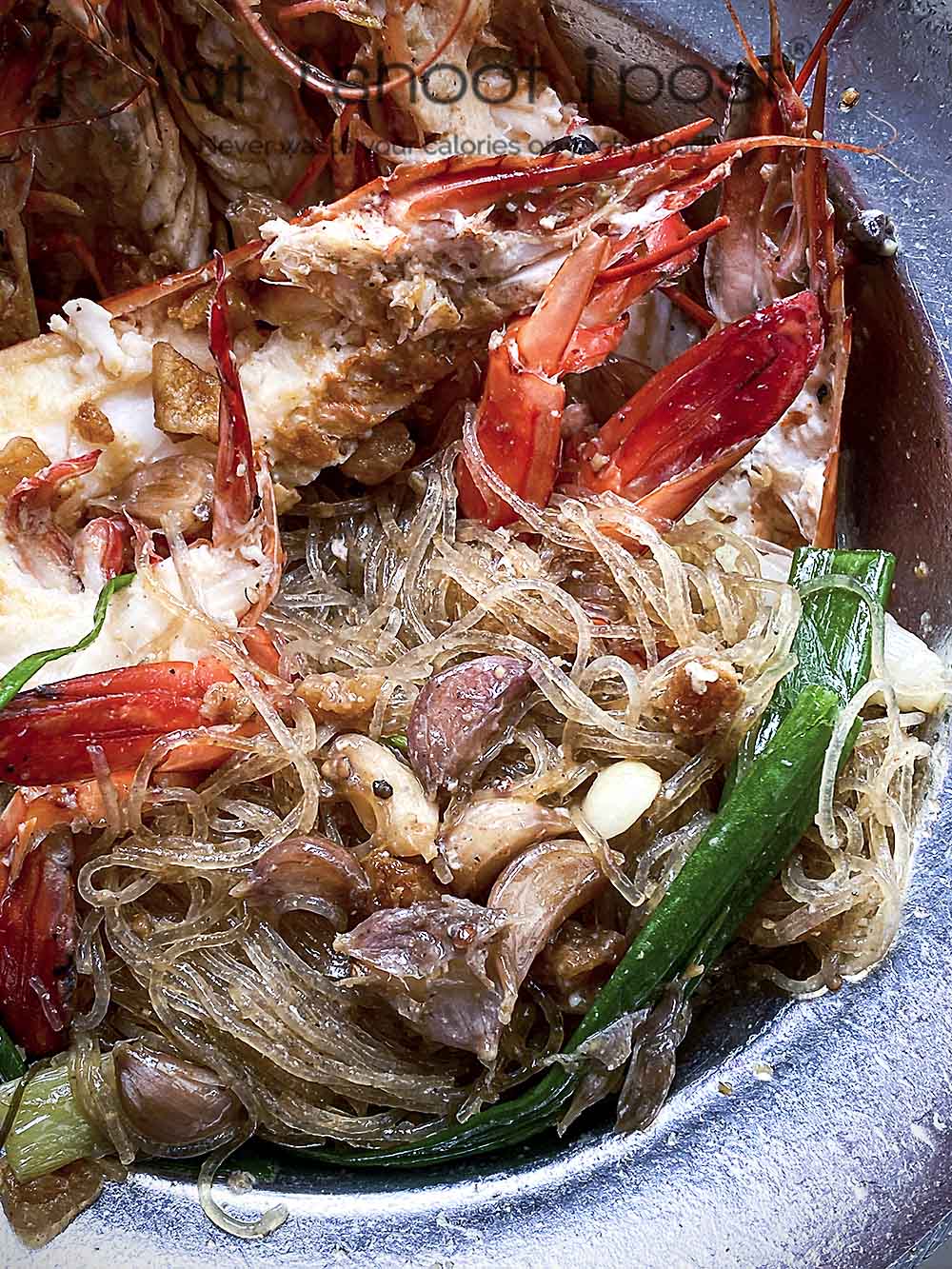 Alvin tells me that he was so enamoured with this one particular dish that he had made 12 trips to Bangkok over the previous 2 years to learn the recipe from a famous stall Bangkok. The owner didn't want to share the recipe initially, but through his persistence he finally managed to get to persuade the owner to teach him the recipe.
Having lived in Bangkok for 2 years, I havesay that this goong ob woon sen is the best I have eaten in Singapore. Every ingredient has been meticulously sourced. Alvin uses the Thai garlic which are small but very pungent. The vermicelli is also from Thailand and the prawns are excellent quality. Another key ingredient is the pork lard which is freshly made at the stall and he also procures the seasoning sauces from Thailand! What results is a lovely pot of deliciousness that would surely transport you to the backstreets of Bangkok! 4.5/5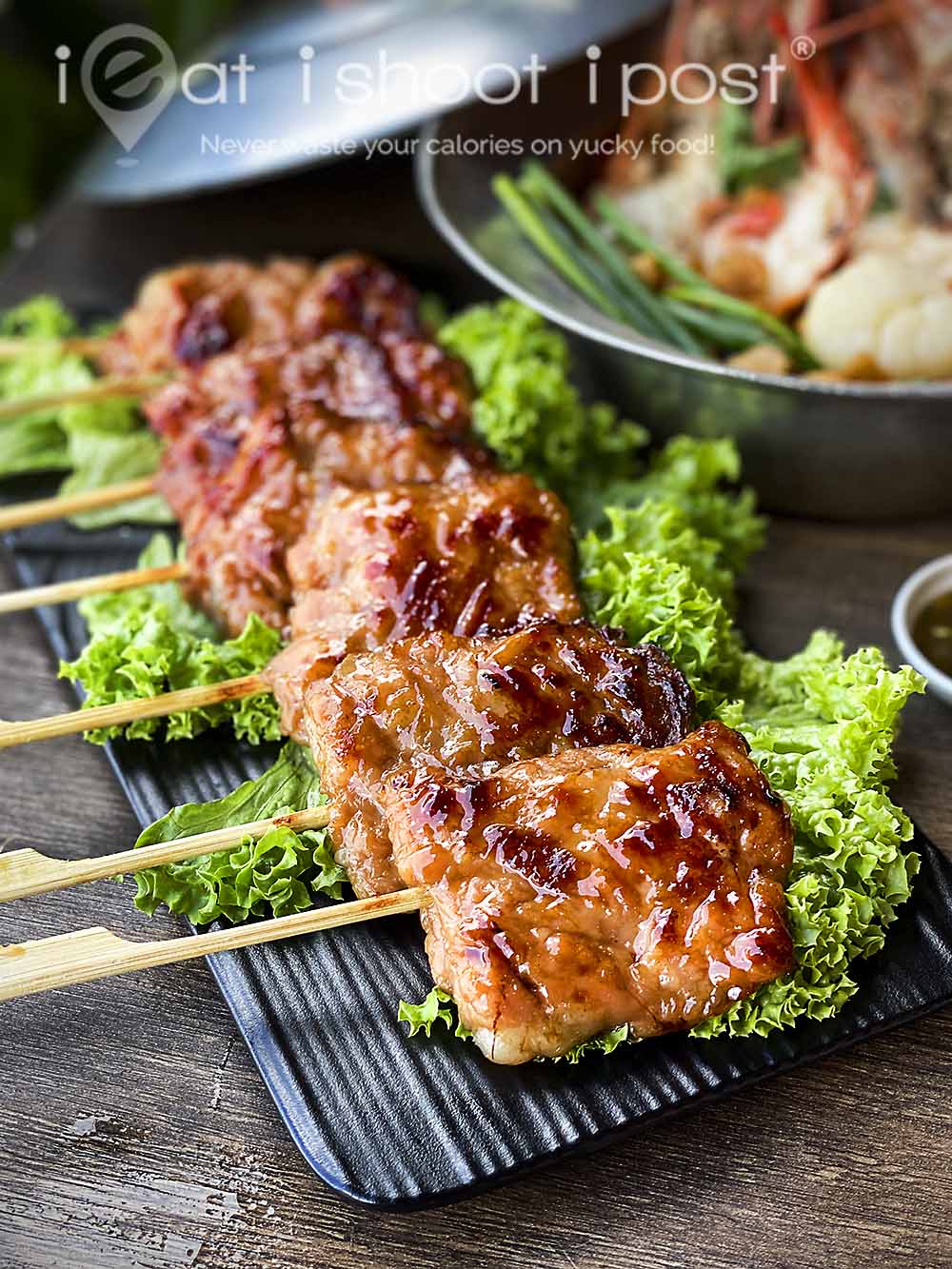 The menu is quite limited, so don't expect to be able to order all of your favourite Thai dishes here. You basically come here for the goong ob woon sen and some side dishes and drinks to go along. One of the side dishes which I would recommend is the moo ping (grilled pork skewer). They don't make their own, but Alvin had gone through many suppliers before picking this paricular one which is very good! It's nicely grilled but could have been even better if it had that charcoal smoke flavour! 4.25/5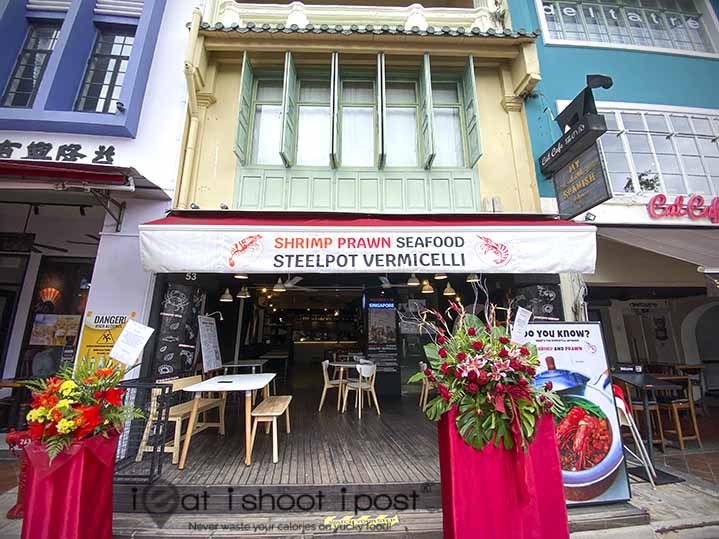 Conclusion
Best place to enjoy goong ob woon sen in Singapore. The outdoor seating overlooking the Singapore river also makes this a good place to chill out!
Disclosure
This was a mediatasting