1. Mr and Mrs Mohgan's Crispy Roti Prata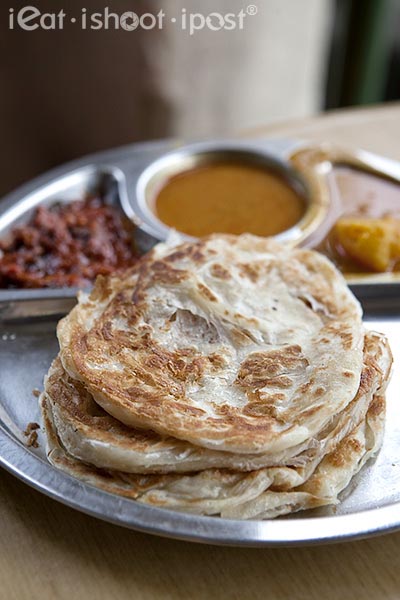 This is a personal favourite of mine. This stall is run by an Indian couple in an old traditional coffeeshop where you can sit on the five foot way to eat your prata and watch time ticking by. The prata dough is handmade and the prata is always made fresh so that it is crispy and fluffy!
Mr and Mrs Mohgan's Super Crispy Roti Prata
7 Crane Road
Poh Ho Restaurant
6.30am – 1.30pm
Closed Tues/Wed 3rd week of the month
97943124
Read the full review

2. Sin Ming Roti Prata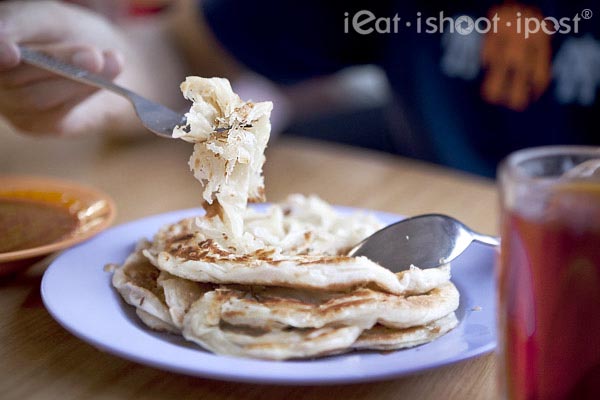 Most people know this stall as the famous prata stall that used to be at the Botanical gardens. The dough is still made in house and the pratas are cooked to order so they are crispy but not overly oily. The range of curries here are good. There is also a kopi stall in the same coffeeshop which makes very good kopi and charcoal toasted crispy french loaf with kaya!
Sin Ming Roti Prata
Blk 24, #01-51, Sin Ming Road
Singapore 570024
6am to 7pm daily
64533893
Read the full review

3. Casuarina Prata
Casuarina Curry is probably the most famous prata place in Singapore. They are known for their light and crispy prata. Their egg prata is also done a little differently from a lot of other places. Instead of folding the dough four ways into a parcel, it is simply folded twice, so it comes as a flattened tube which retains the crispiness of the dough at the edges! They have since expanded to several branches and have air conditioned premises where you can enjoy your prata.
Casuarina Curry
126 Casuarina Road
off Upper Thomson
64559093
Weekdays 7am to 11.30pm
Weekends & eve of Pub Hols
7am to 12am
Read the full review
4. Prata Place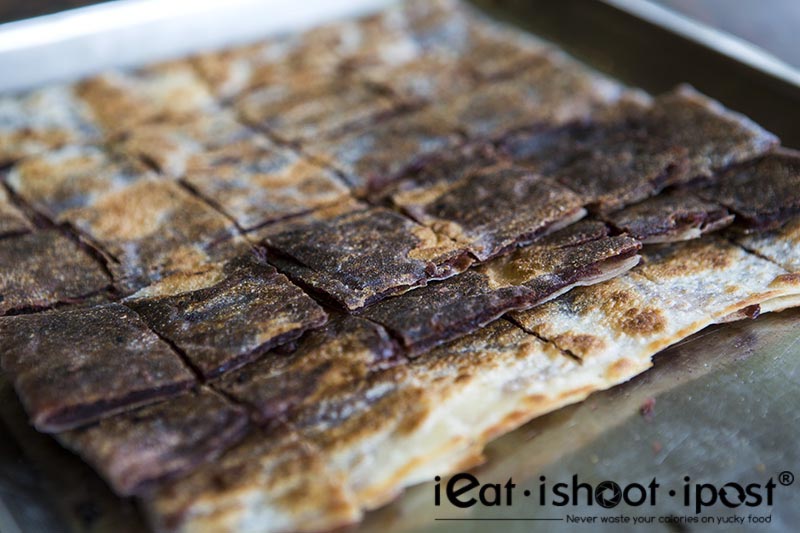 The Prata Place is run by Guna whose uncle runs the aforementioned Casuarina prata. Guna is quite innovative and has come up with many interesting pratas such as chicken floss and cheese pratas. They have participated in our Ultimate Hawker Fest two years in a row, coming up with interesting concepts like Tandoori Chicken Murthabak and a Murthaburger in the following year. This is my go to place whenever I am on reservist at Nee Soon Camp. You must also try the red bean prata which is very similar to the red bean pancakes that you get at Chinese restaurants.
The Prata Place
1 Thong Soon Ave
Springleaf estate
www.ThePrataPlace.com.sg
Open from 7.30am to 12mn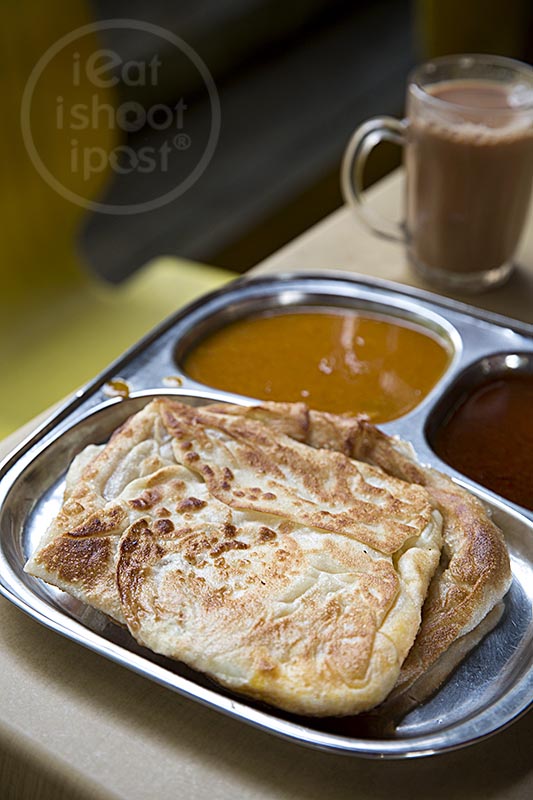 Unlike the other stalls in this list, New Mahamoodiya uses a commercially produced dough. However, they do still produce a super crispy prata which is quite good and best of all, they are open 24 hours! Their egg prata comes with onions and are always made only to order so they are crisp and fresh! They also serve their pratas with a sweet sambal dip which is quite nice. They are situated at Simpang Bedok which is one of the hotspots for late night roti prata and other Indian muslim style food. It is one of those places that you can get something cheap and good to eat at any time of the day!
New Mahamoodiya Restaurant
335 Bedok Rd,
Singapore 469510
62432086
Open 24 hours