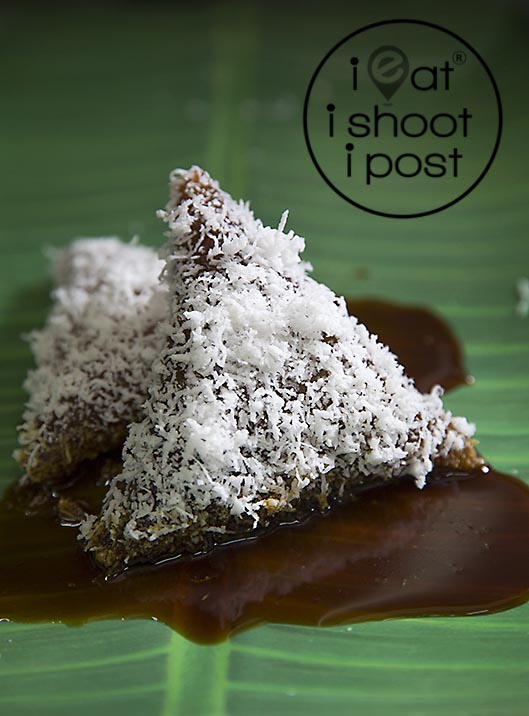 I haven't really written much about Nonya/Malay kuehs. I think the reason is because when my family needs a Nonya Kueh fix, we just buy it from Bengawan Solo. They are very good and so easily available that I haven't really thought about alternative places to buy my kuehs.
But recently, my friend, Thomas, of Hooked on Heads insisted that I have to try this Kuih Lopis from a small family run stall in Tekka. I told him it was difficult for me because they usually sell out by 12noon, so it was not possible for me to get there in time after my morning clinic. He was so adamant that he personally delivered some to my home. One bite, and I saw heaven open and a host of angels singing the Hallelujah chorus!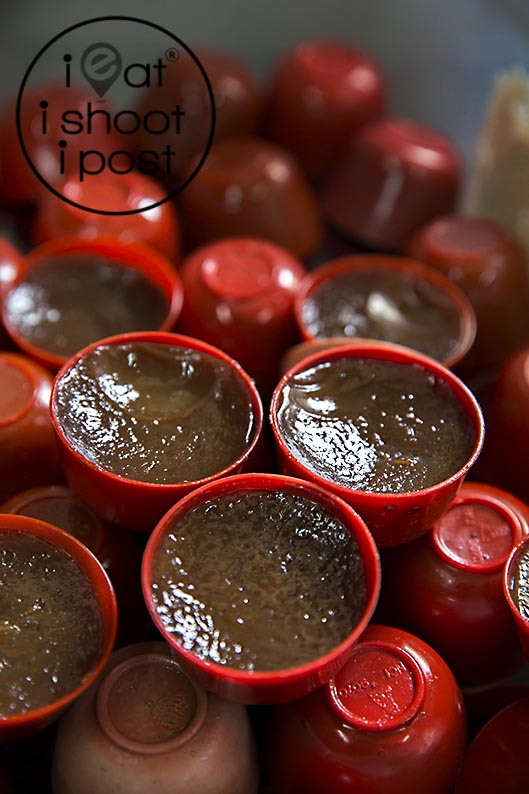 I haven't eaten a lot of Kuih Lopis lately, so I had to be sure it wasn't just my own ignorance that it tasted so good. So I posted a photo of it on facebook and asked for some recommendations. One person recommended a stall at the nearby Lor Ah Soo Market and I went buy some the next day. The difference was stark and I knew I was really on to a good thing.
This kueh is actually very simple. There are only four ingredients involved, viz glutinous rice, banana leaf, gula melaka and shredded coconut. It is amazing that just by selecting the right ingredients and knowing how to cook them properly, the Pak Cik at the stall managed to produce a Lopis with a sublime texture and a superb balance of sweet, salty and savoury flavors. Compared to the one I bought from the nearby market, the glutinous rice here is tender with a firm but pleasing the bite and infused with a strong banana leaf flavour. The gula melaka was also more fragrant and the shredded coconut has just the right amount of salt in it to accentuate the sweetness. It really is something I yearn to eat! 4.5/5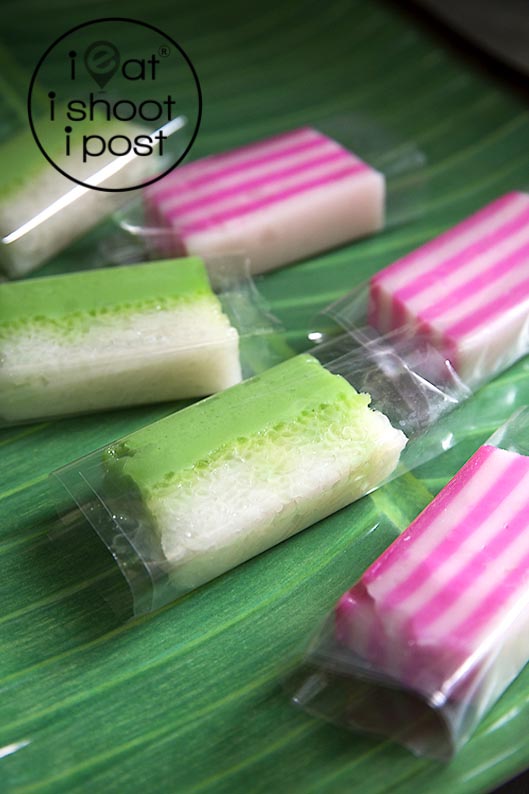 Encik Amir tells me that he started this business 15 years ago because he wanted to preserve his mom's recipes. He had, on several occasions, eaten some Kuehs that left him wondering why his mom's kuehs were so much better. His mom explained to him that it was simply a matter of using quality ingredients and cooking them properly instead of taking short cuts. That was how he got motivated to open his humble little stall to sell kuehs!
I am sure there must be many other little known stalls like these all around Singapore selling homemade kuehs made with passion! If you know of them, please write in and tell me about it!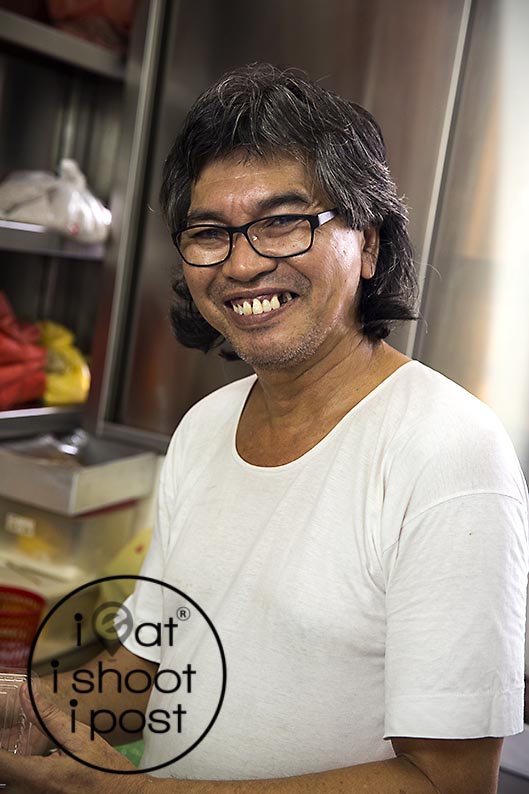 Conclusion
Coconut milk and gula melaka are to South East Asean cuisine what Cream and Caramel are to Western cuisine. The combination of these two ingredients in various forms together with flours and glutinous rice give rise to a medley of colourful kuehs with flavours no less sophisticated and pleasing to the palate as the most prestigious patisseries. When was the last time you had some?