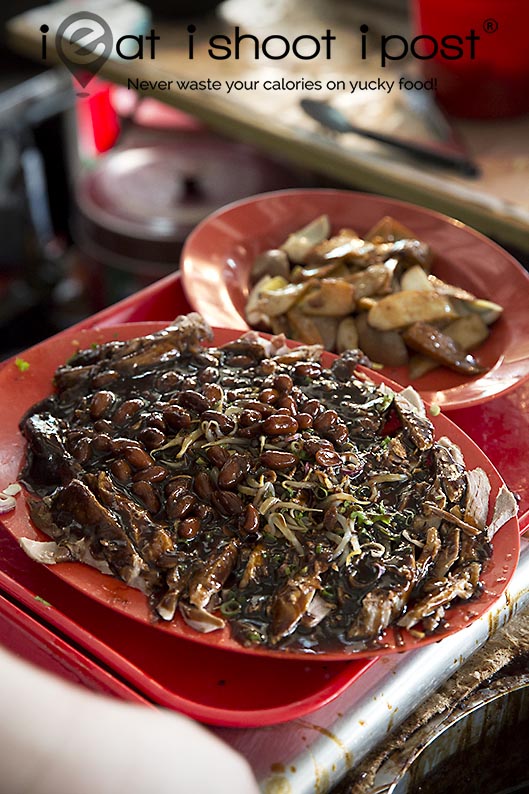 I have a confession to make.  I actually prefer Hokkien style braised Duck to Teochew style braised duck!  My ancestors must be very slapping their foreheads when they hear this — me being of 100% Teochew descent and having unabashedly proclaimed myself a true blue Teochew Ah Hia and all. I do prefer the Teochew version of Bak Kut Teh to the more herbal Hokkien version.  But when it comes to braised duck, after having tried both versions on numerous occasions, I think it is about time I came out of the closet and declare my preference for the sweeter Hokkien style braising sauce!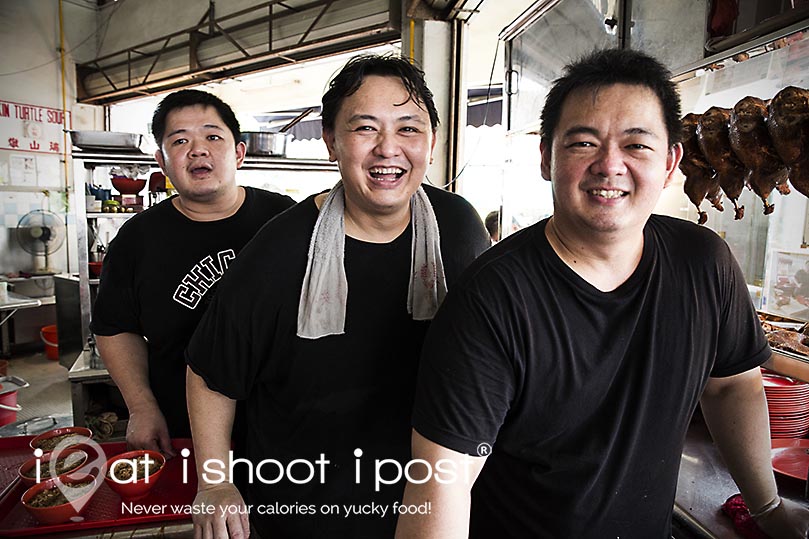 Braised duck has never been on my "shiokfood" list until now.  Comfort food yes, but it had never hit that "Shiok" level for me.  You know, the level when you are compelled to shovel the next spoonful of food into your mouth to continue that heightened state of euphoria?  Shiokfood is the kind of stuff that you can't help but keep eating until 1.  The food runs out, 2 The money runs out, 3 Your wife runs out.  Ok, I was just joking about no. 3.  It's not a good reason to stop eating shiokfood.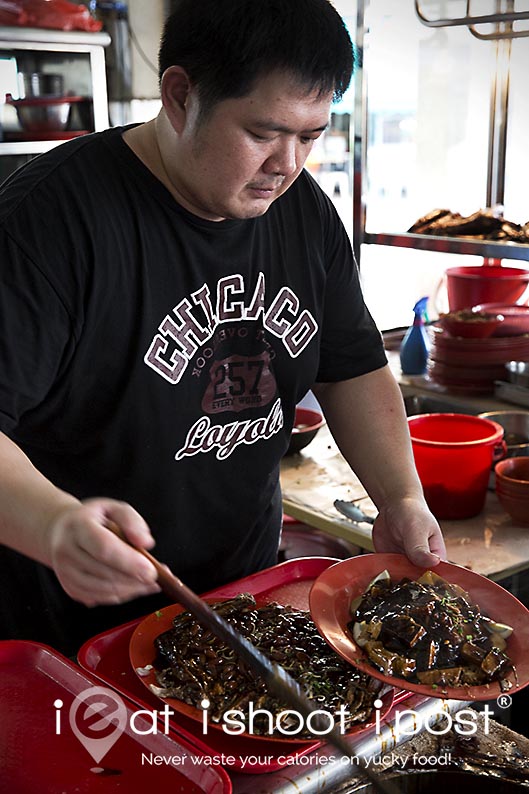 During a recent fishing trip, an pioneer generation fisherman commented that it is hard to find good old fashioned braised duck nowadays.  He told me that the braised duck in the past were more heavily spiced and very "pang" (yummy).  Nowadays you taste predominantly soy sauce in most places.  That got me to start researching on my own recipe for braised duck.
Now, I am not saying that the braised duck at Sean Kee is heavily spiced.  It does have the flavour of the spices in it but it is very well balanced.  It might be a little on the sweet side for older folks like the aforementioned fisherman but I really enjoyed it.  The duck is tender and not gamey but the sauce really makes you want to slather it all over your rice and shovel it into your mouth!  The extra braised peanuts also adds to the enjoyment of the whole dish!  The soup is just a tad sweet and not herbal enough for me.  It would have added a nice contrast to the sweet braising sauce if it were more savoury.    4.5/5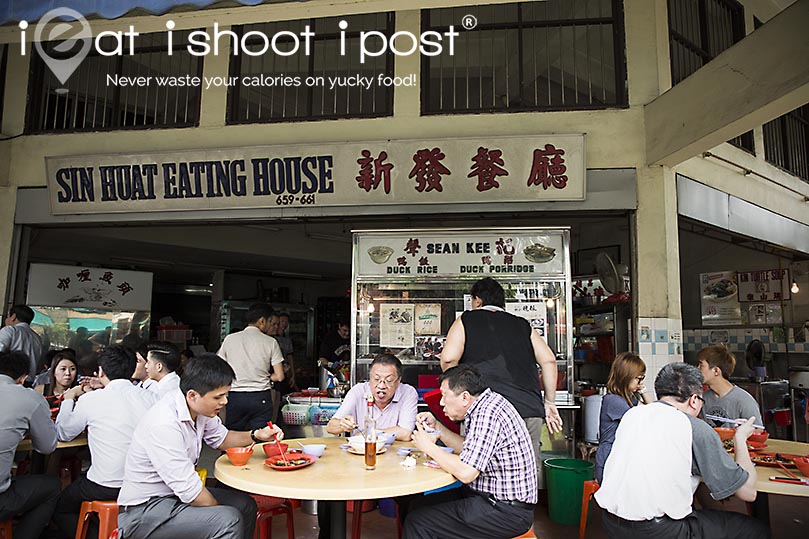 Sean Kee is located in the same coffeeshop as the infamous Sin Huat Crab Bee Hoon.  I have known about them for a long time as the braised duck that you are not supposed order while waiting for your crab bee hoon!  Yes, rumour has it that Danny from Sin Huat will refuse to cook crab bee hoon for you if dare order the braised duck! The reason Danny gave was that in the past, he had customers who,  while waiting for their bee hoon to arrive, ordered braised duck and ended up cancelling their orders for the bee hoon because they got full from eating braised duck!
The stall is currently run by three friendly (and big sized) brothers who took over from their father, Mr Oh who started as an apprentice with Cheok Kee.  He came out to do his own business in 1979 and tweaked the recipe to become his very own.  Incidentally, what you are eating here is no mere braising sauce but one that has an unbroken lineage stretching back to 1979.  I was told that over at their central kitchen in Bedok, there lies a large cauldron of braising sauce that is continuously bubbling away 24/7 and protected by a laser activated alarm system against any would be intruders attempting to steal the secret sauce! (You know I am joking right?)  Each day, fresh ingredients are added to it and new batches of ducks and placed inside to enjoy a one hour spa which transforms the dreary duck into serious shiokfood.
By the way, you might be a little confused about the name.   It is supposed to be pronounced Shen Ji in mandarin or Sia Kee in Hokkien.  Officially, the stall is registered as Sia Kee.  But when they made the signboard, they translated the name in mandarin in Sean which is supposed to be pronounced as Shen and not Shawn as in Sean Connery!
Conclusion
It has taken me a while to find shiokness in a braised duck but I am glad to say that I finally found it here at Sean Kee!  But you didn't need me to tell you that, I am sure that you can see it yourself from the photos!