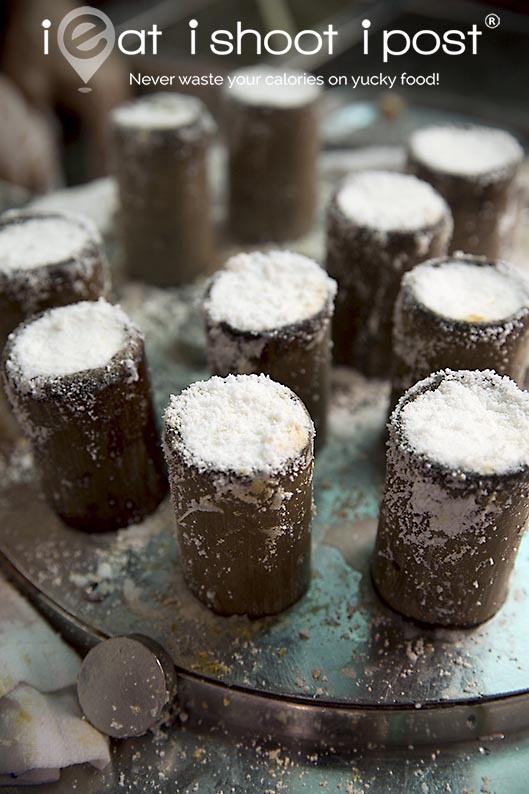 Whenever I eat putu mayyam or putu piring I am always amazed  by how such simple dishes can be so satisfying.  There are basically three ingredients in these dishes, viz ground rice, gula melaka and shredded coconut.  With putu mayyam, the rice paste is extruded through a press so that it forms vermicilli like strands.  Steam the ground rice on a saucer and it becomes putu piring,  piring being "plate" in Malay.  Our story today is about putu bambu which is the same ground rice when it is steamed in an hollow bamboo mold.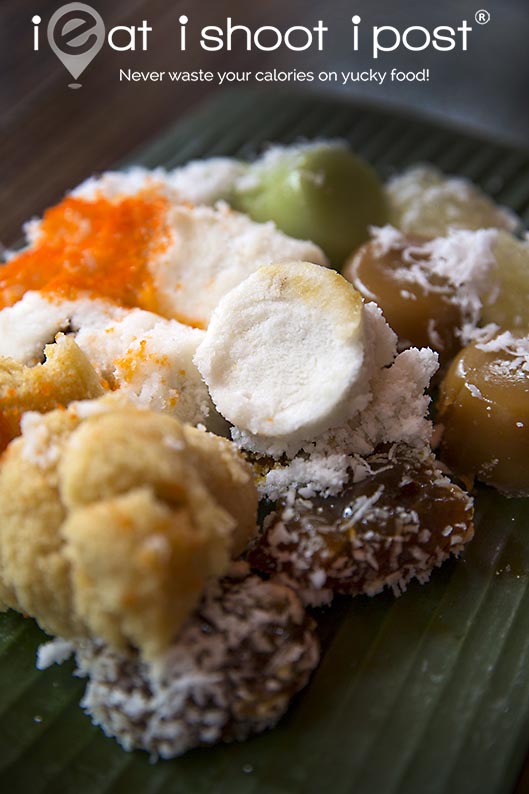 I never expected to see putu bambu in Singapore.  It is a dish that is  commonly found along the streets of Indonesia.  But I happened to chance upon it while walking in Chinatown one day.  I must admit that I have never paid much attention to the street side stalls in Chinatown as I had assumed that most of them are catering to the tourists. However, I was pleasantly surprised to find a very personable couple busily making the steaming hot snacks.  I was even more surprised to find out that they had been doing this for 20 years and was still very much under the radar — or at least the ieat radar.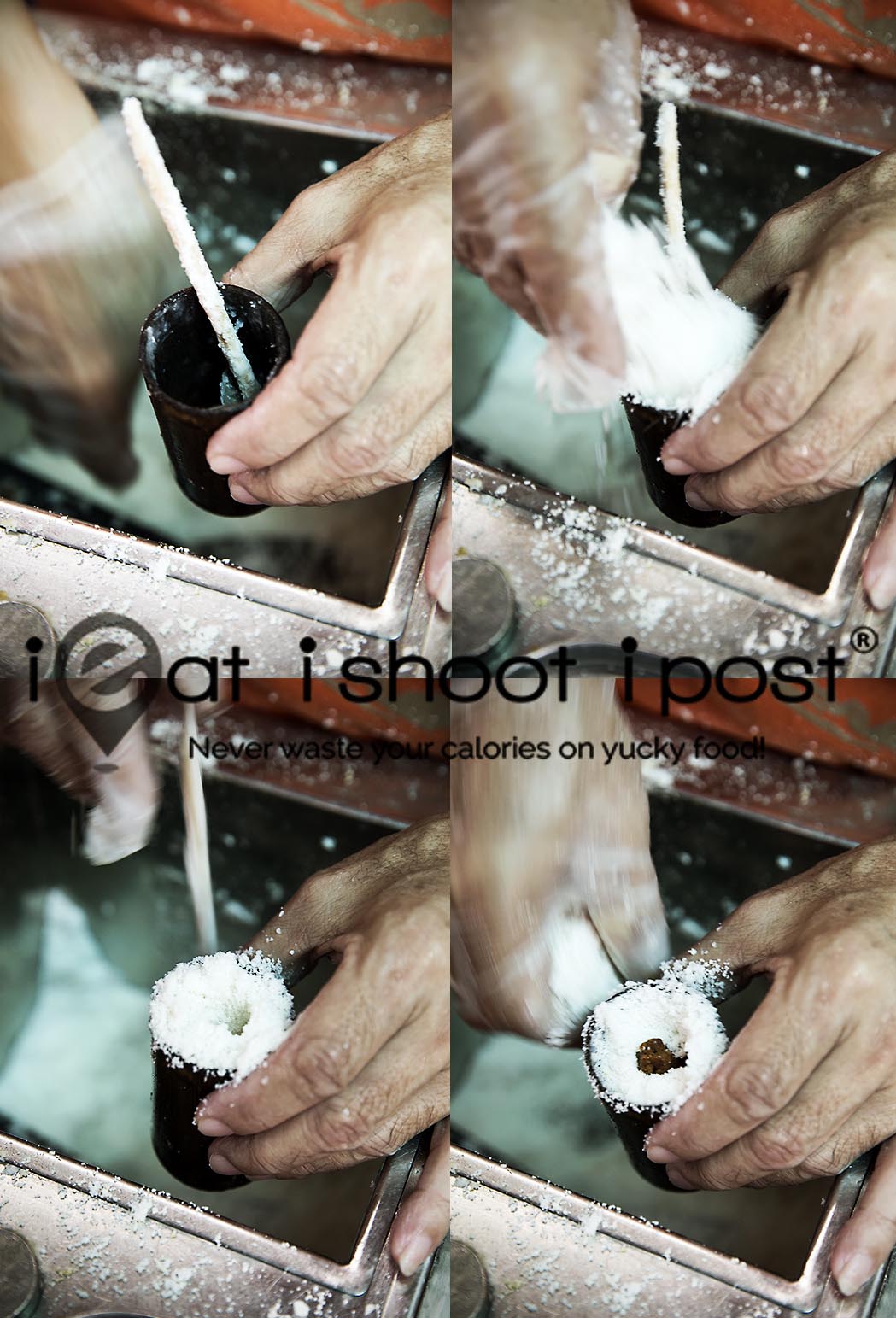 Even though the ingredients may be the same as the two aforementioned putu dishes, what makes putu bambu so delectable is it's light and airy texture.  To achieve this, owner Mr Lua would place a stick in the  bamboo mold while he fills it with rice and then remove it to insert a stick of gula jawa before topping the bamboo mold with extra rice.  It is laborious work as he also has to place a perforated metal disc at the bottom of the bamboo before filling the rice and remove it after the steaming is done!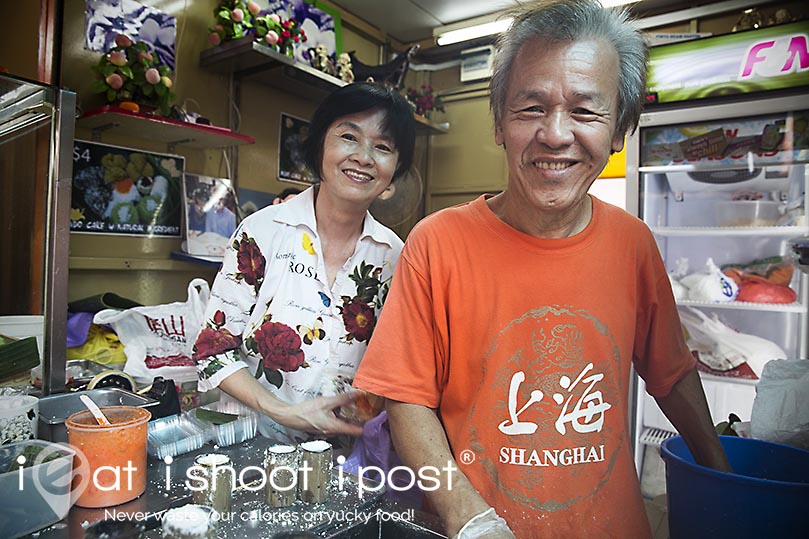 When you are dealing with a simple dish like this, it is so important to use only the best ingredients as it can't be hidden under a melange of other flavours.  I was particularly taken by the quality of the grated coconut here.  They specially select coconuts which are of a certain age and got their suppliers to grate it a little coarser than usual.  This results in juicy strands of coconut with a very pleasant crunch.  The ground rice is made from Thai rice which is very fragrant that is accompanied by good quality gula jawa which is fragrant yet not cloyingly sweet.  It would have been perfect if the gula were oozing out of the putu when you first bite into it!  4.5/5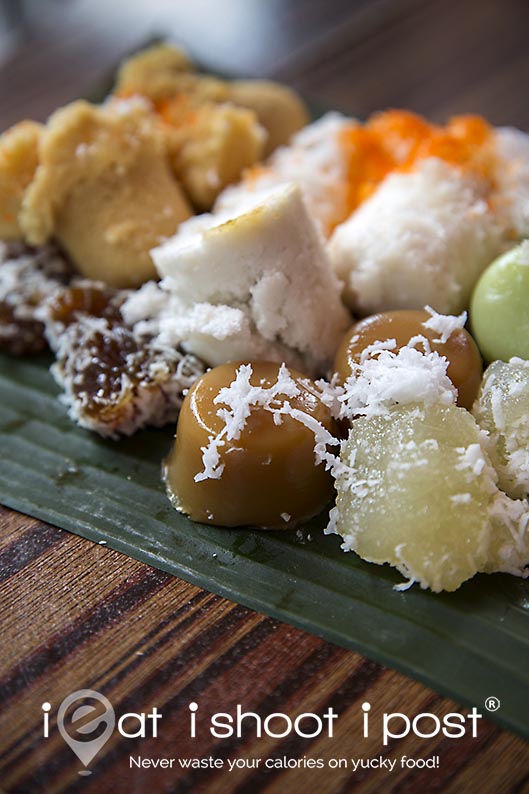 They also make other kuehs here like kueh kosui, sago cake, tapioca cakes and huat kueh.  They are all very good and I especially like the texture of the tapioca and sago cakes which are chewy yet tender. The aunty here tells me that they only use pure ingredients without artificial coloring or flavours.
Conclusion
Many fans have visited the stall since I posted the first photos on our facebook fanpage and the comments have so far been very positive!  It just goes to show that most people will know a good thing when they find it!