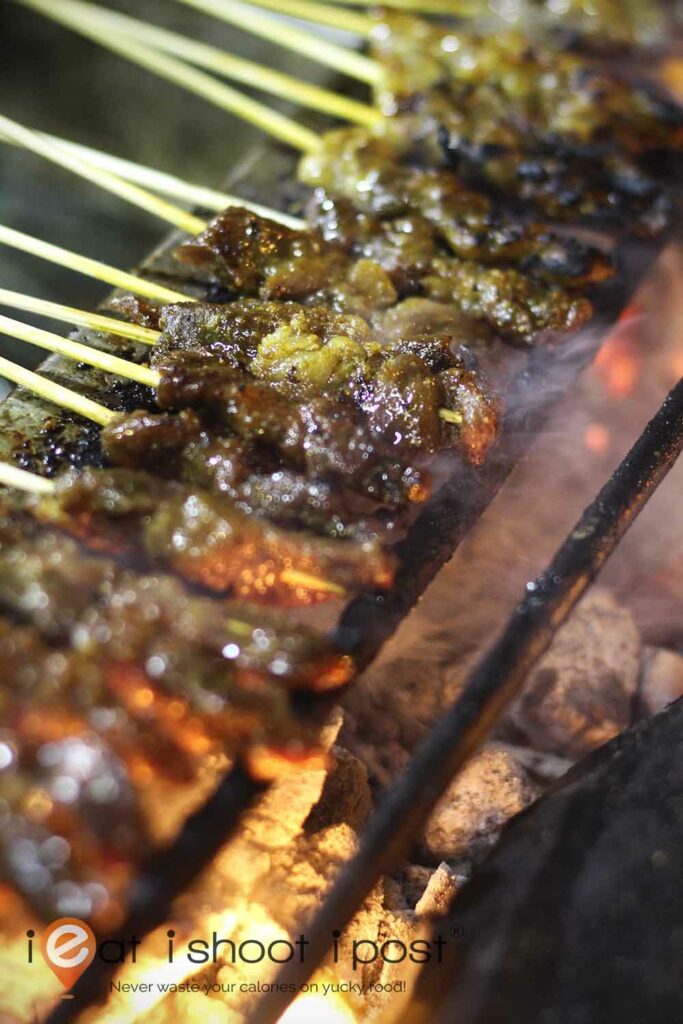 There is something very romantic about eating satay under the stars. I don't mean romantic like the Valentine's day kind of romantic, but the nostalgic kind of romantic.
I am sure that if I mentioned "Satay Club", the name would conjure up that fuzzy warm feeling of yesteryear in those of us who are old enough to remember the old Satay Club at the esplanade. The whole experience of eating Satay really isn't just about perfectly grilled and marinated sticks of meat. It is about watching the Satay man jostling with the fire breathing grill, the smoke, the sizzle, the sea breeze and the stars. But not only that, there is a big difference in the atmosphere between just a single satay stall and a whole army of satay sellers fighting their flames and jostling for your patronage. Even the touting can be a pleasurable part of the entire experience if you are psyched up for it! Rather than being peeved by their persistence, one can easily diffuse the angst by simply asking them why theirs is the best on the beach.
Nowadays, the closest thing we can get to the old Satay Club experience are the Satay Street at Lau Pa Sat and at Lagoon Village Food Centre. I can't say that you will be able to find the best Satays there, but they are two places where you relive a bit of that satay club experience. Soon, they are going to be opening Satay by the Bay over at the Gardens by the Bay and I am looking forward to see if they manage to capture the Satay Club magic there.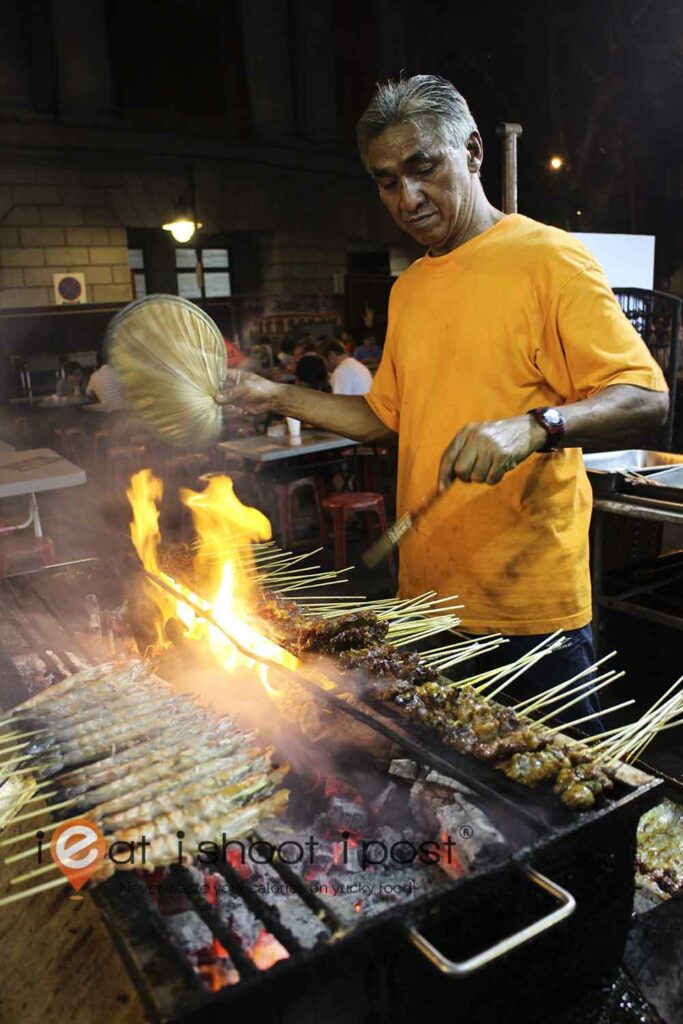 Anyway, if you are at Lau Pa Sat for Satay, the question would inevitably be "Which stall should you patronize?"
I visited Lau Pa Sat because I had wanted to visit the legendary Fatman Satay. I had met the the 2nd generation owner previously and had told him I would be back. But alas, it was not to be. By the time I made it back, he had left! So I had to settle for Plan B.
Plan B was to find a Satay stall that was worth eating at. Now, you are probably wondering how I settled on Satay Power? Well, let's just say that it was recommended to me by someone who was very familiar (really familiar) with each of the stalls there and this was the one that she recommended. One day, I would probably go back and try a few sticks from every stall to find out which is indeed the best there, but for now I will just go on recommendation from a reliable source.
The star of this particular satay stall is the babat or beef tripe satay. They were nicely marinated and very tender. I was told by Lisa, the lady boss that they slow cook the tripe first before skewering the satay to ensure that wonderfully tender texture. 4.25/5. The chicken satay was good but not exceptional. It was sweet enough and because they use only chicken thigh meat and it was quite juicy. 4/5
The satay gravy at this stall is quite unique. Instead of finely ground peanuts, the peanuts are chunky, (half or quarter of a peanut) and suspended in a gravy with the consistency of mee rebus gravy.Like mee rebus gravy, it lacks that layer of reddish oil on top. It's ok, but I can't say I am bowled over by it. I would have preferred it with lots of coarsely ground peanuts instead of a few isolated big pieces. However, it is good for those who shun that layer of oil on top of the gravy!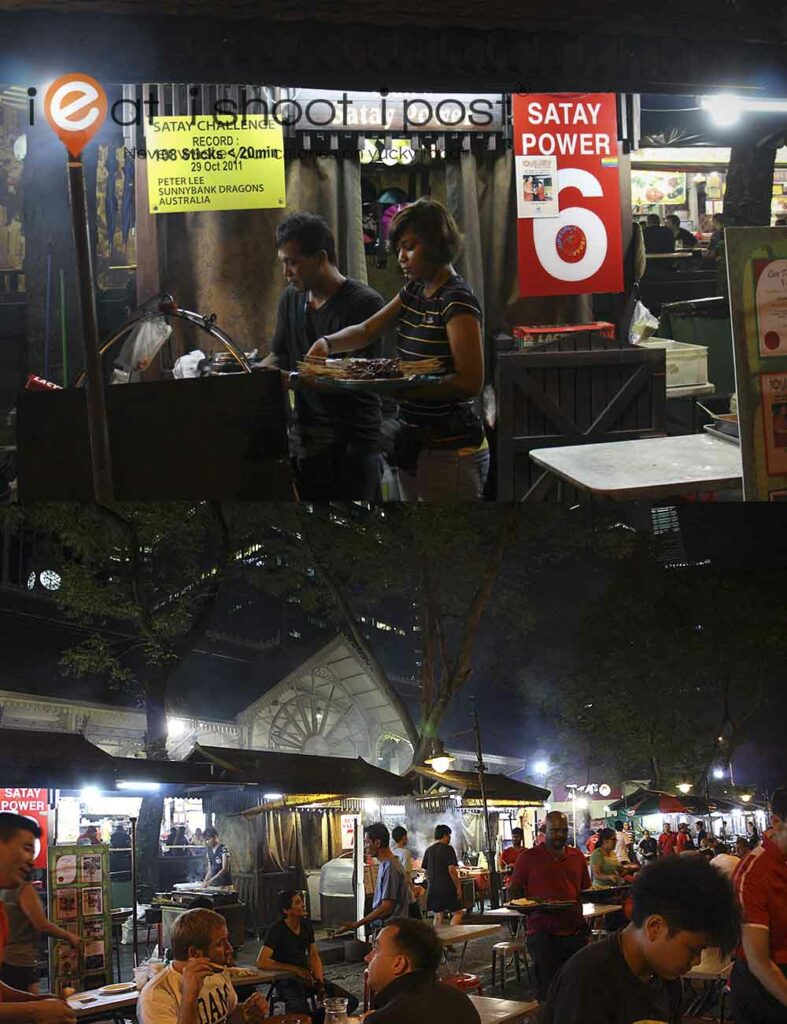 Conclusion
I continue to bemoan the state of Satay in Singapore. It can't be that difficult for someone to come up with a super shiok satay to rule them all, can it?