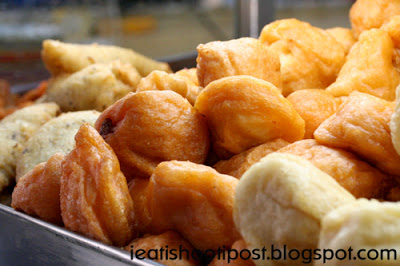 There has been an outbreak reported at this stall! Please beware.
Since then the stall has been closed. Either that or renamed. It is nowhere to be found in the new Geylang Serai market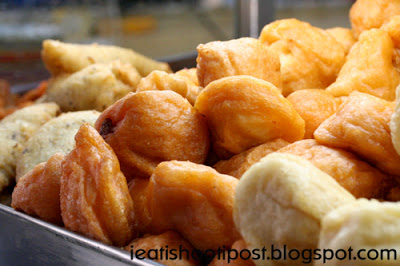 I had initially decided not to blog this stall as I have too many blogs still waiting to be published. But since Aichiak had requested a review of the stall, I will just include it into this series on Geylang Serai Temp Mkt.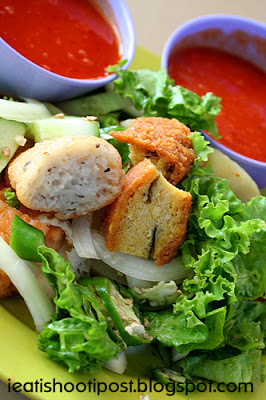 As we Teochews (& Hokkiens) would say, when it comes to Indian Rojak, "Lose-Win" is the sauce. I suspect that most of the Stuff is procured from the factory, but I could be wrong. The items all taste the same as any other Indian Rojak stall to me, but the sauce here is quite commendable. It is a little on the sweet side, but our resident Indian Rojak expert, liverpool commented that it was as good as the one in Waterloo St (I have never been there). Based on that recommendation, I give it a 4/5.
Conclusion
There are people who have recommended this stall and it is one of the few stalls with a queue at around 3pm in the afternoon. So it must be good for some people. As you can sense, I was not all that impressed, but as I said, it was commendable.