With liverpool, smart, yummydummies, tamago, iwatch_ueat and PK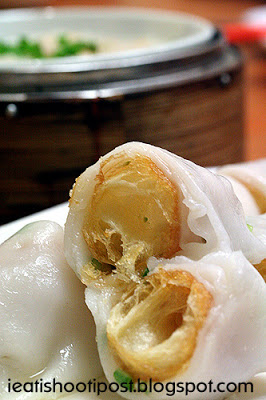 Ignorance is bliss. It really is! If you don't know that there is something else better out there, you will be content with whatever you have. Before I had the Wagyu Grade 9 Ribeye at Aston's, I was quite happy with my USDA Prime Ribeye. Now when I eat the same US Ribeye, I don't get as much satisfaction knowing that Steak can be more tender and flavoursome! Same with Tim Sum. During my trip to Hong Kong last December, I managed to eat some really good Hong Kong Tim Sum and suddenly my yardstick for Tim Sum was raised another foot.
The really good Tim Sum in Singapore like those in Lei Garden or East Ocean are very expensive. I don't know about you but for me, food that is Shiok still loses out to food that is Shiok AND Cheap so that you can eat as much as you want and still have change left over. (Ai Pee Ai Chee Gor Ai Zhao Lui)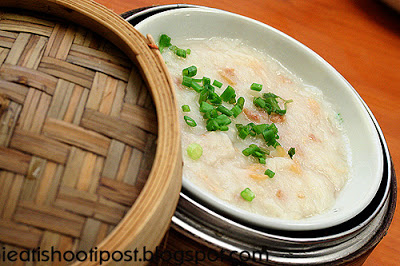 So with that lengthy preamble, let me just cut to the chase and just say that the Tim Sum at Victor's Kitchen is SHIOK AND CHEAP and the taste really reminded me of the stuff I had in Hong Kong! Most items are very good, but some really have that oooomph factor. The steamed radish cake is the first one that I will rave about. The texture is smooth and you can really appreciate the taste of the radish, dried prawns and lup cheong. One of the best version of this dish I have tasted. 4.5/5 The Za Leong (Doughstick in Rice Rolls) is also excellent. If you think about it, it is all made of flour, but the contrasting texture and tastes of the 2 flour based items combine so well to entice the tastebuds. My staple at every Tea House I visited in Hong Kong! 4.25/5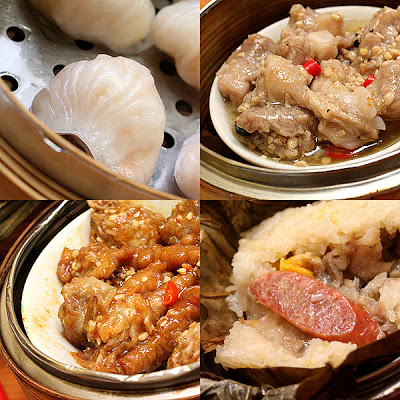 The other worthy mentions (there are lots) is the Her Yeh Fun (Lotus Leave Glutinous Rice). By soaking top grade glutinous rice overnight, Victor managed to get the texture of the rice so soft but at the same time so sticky and fragrant. It is noticeably different from the ones I am used to in Singapore. 4/5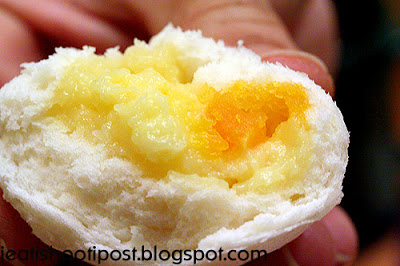 Don't forget to order the Egg Cream Pau for dessert. The custard combined with salted egg is proof that Heaven really exists! 4.5/5
Conclusion
Be forewarned! After eating this, you might never derive the same pleasure eating Tim Sum at other ordinary Tim Sum joints again!