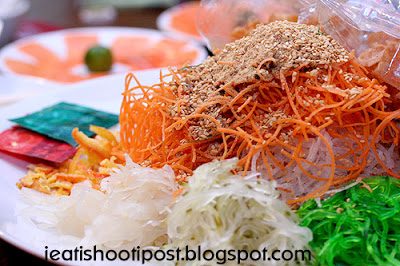 Here's wishing all our Chinese readers a very Happy and Prosperous Year of the Pig!
Will be taking a short break and start posting again after the holidays!
Thanks for reading and remember NOT TO WASTE YOUR CALORIES on yucky food! If the stuff is not nice, don't bother eating it. Better to save your calories for something really delicious. If the Bak Kwa not nice, Don't Eat it! If the Pineapple Tart's not nice, Don't Eat it! Every mouthful means you are storing up fats and cholesterol which are not worth it if the food is yucky. Then afterwards, you have to go on diet and excercise to lose the excess calories. Just Don't Eat it! Trust me, it is healthier and easier that way!