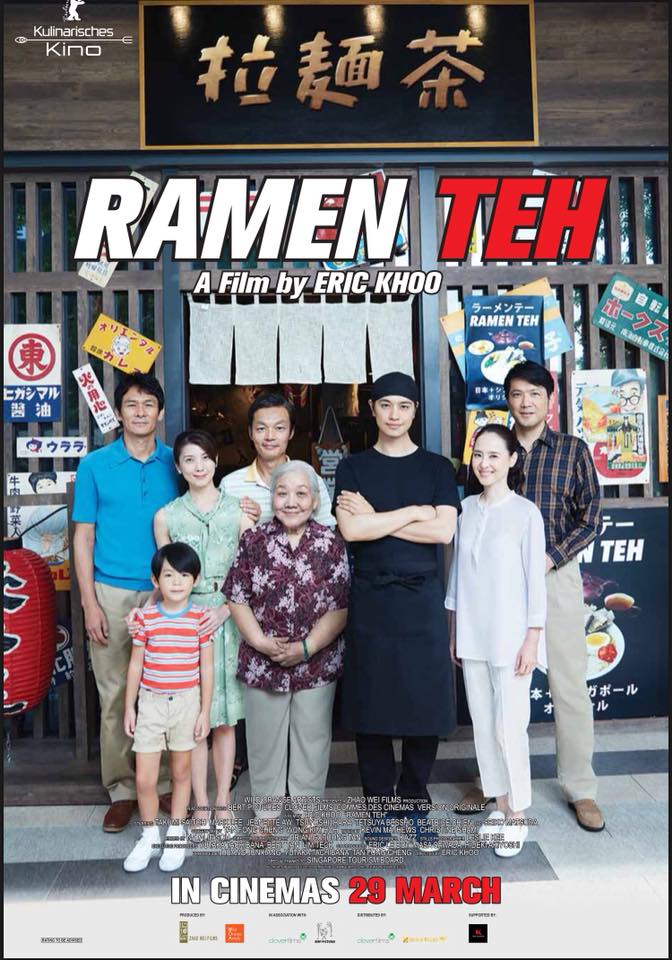 I have been writing this blog for 12 years now and it has been such a blessing for me.  Through it, I got featured in various newspapers and magazines, published a few books, went on overseas speaking tours and even hosted a TV series!  I said to my wife a few years back that the last item on my bucket list would probably be to work on a Singaporean foodie film!
Soon after that, I got the call from film director, Eric Khoo, to meet up for lunch.
Being lovers of hawker food, we met at Sixties Teochew Traditional Minced Meat noodles in Tiong Bahru where he shared with me his idea of making a Japanese/Singapore film that will showcase our culinary heritage.  The Japanese connection came through a collaboration with Yutaka Tachibana, a Japanese film producer whom he met a few years earlier.  The idea was to produce a film to commemorate 50 years of diplomatic ties between Japan and Singapore.
Eric floated the idea of a dish which would bring together Ramen and Bak Kut Teh, which he originally called "Ramen Bak Kut Teh",  and asked if I thought it would work? I was initially a little skeptical, but there really was only one way to find out!
We headed to The Eureka Cooking Lab where my friend Jason made us the prototype Ramen Bak Kut Teh.  Jason teaches professional Ramen classes and also distributes Japanese noodle machines in Singapore and was the perfect person for the job. He combined freshly made ramen noodles in a peppery bak kut teh broth and it was quite clear to everyone that the idea would work quite well!  (In case you want to have a taste of it, Chef Keisuke Takeda's version of Ramen Teh is now available from Keisuke Tokyo, Suntec City till end Apr 2018)
The original story line was based loosely on the real life story of Ah Hoe Mee Pok, and tells the story of a middle aged Japanese man who entered the hawker trade in order to continue living in Singapore after the company that employed him planned to send him back to Japan!  From there, the script evolved and, after many re-writes, came to be the story of a young Japanese Ramen cook who travels Singapore to seek out his roots!
My role was to contribute to the history of various hawker dishes as well as highlight aspects of our culinary heritage.  I am glad that there will be a scene from the movie that will showcase the tradition of having  "Kong Fu Tea" with the bak kut teh.  Sadly this is something that younger Singaporeans don't even know about, so I hope that it will make it hip again among a new generation of Singaporeans!
My other contribution was to get grandma written into the script!  Some of the most memorable food moments for me were scenes from the the TV series "The Little Nonya" where the Zhor Zhor (played by Li Yinzhu ) was frequently stoked into to gastronomic ecstacy by dishes cooked by Yueniang and I really pushed Eric to include a grandma into the script.   I was also cognizant about the generation of Singaporeans who still remember the Japanese for their wartime atrocities and felt that these sentiments were best fleshed out in the film instead of being swept under the carpet.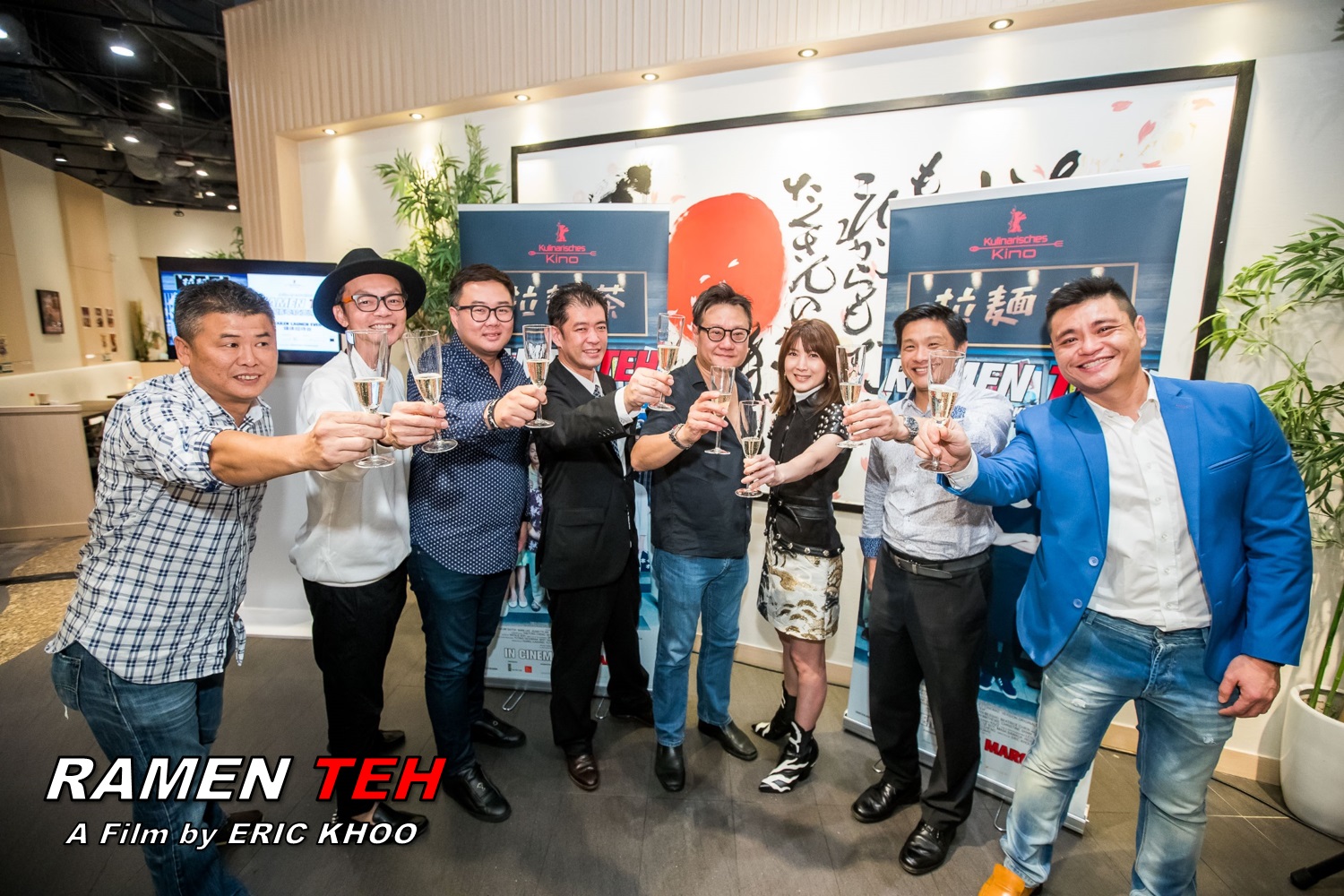 It's been a great honor to be part of the film and I want to thank Eric Khoo for the wonderful opportunity to work on it. I  can't wait to watch it!  The film opens in Singapore on 29th March.  Make sure you don't go on an empty stomach!