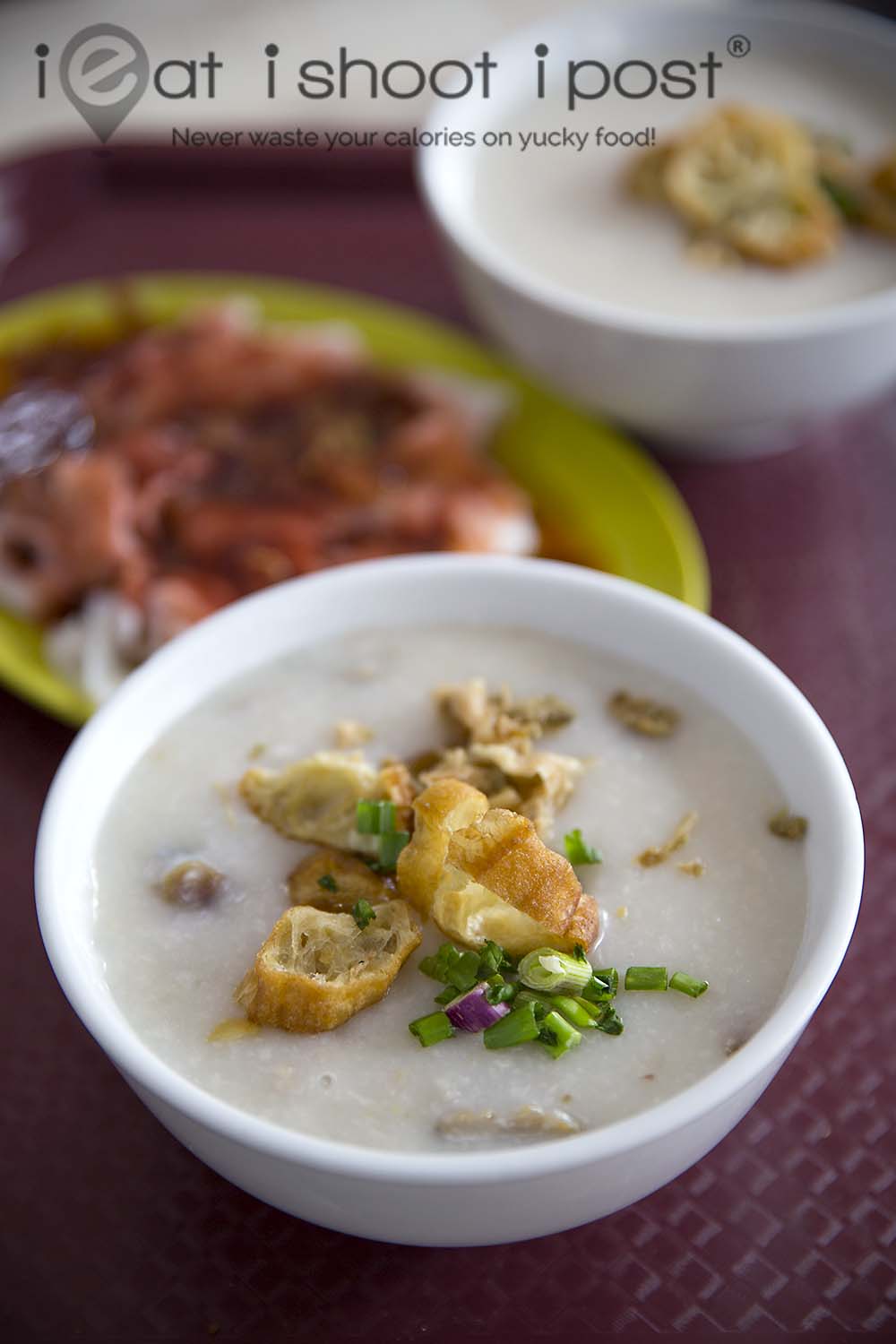 I have been blogging for twelve years now and I thought I had seen it all. In the early days, a lot of hawkers were highly suspicious whenever I try to interview them, but as blogging and social media marketing got more popular, many hawkers have become media savvy and it has been easier to talk to them. There are, of course, those who still shy away from the media spotlight.  These stalls are usually already very popular and don't wish to have the extra publicity for fear of bigger crowds.  Song Kee Fishball noodles and Kuthurar briyani were two of my most recent encounters.  I usually don't get too flustered.  After all, they are just trying to do their business and it is really none of my business to get in the way.  I do get frustrated of course, because when I discover a stall worth recommending, I'd want to be able to say a little more than just "Oh, the food here is awesome!". But, this stall really took it to the next level! The lady at the counter was friendly enough at first, but refused to answer any of my questions, and kept insisting that she didn't know anything, even basic things like opening and closing times and when the boss will come to the stall!  Her colleagues were even worse and would not even respond to a friendly greeting!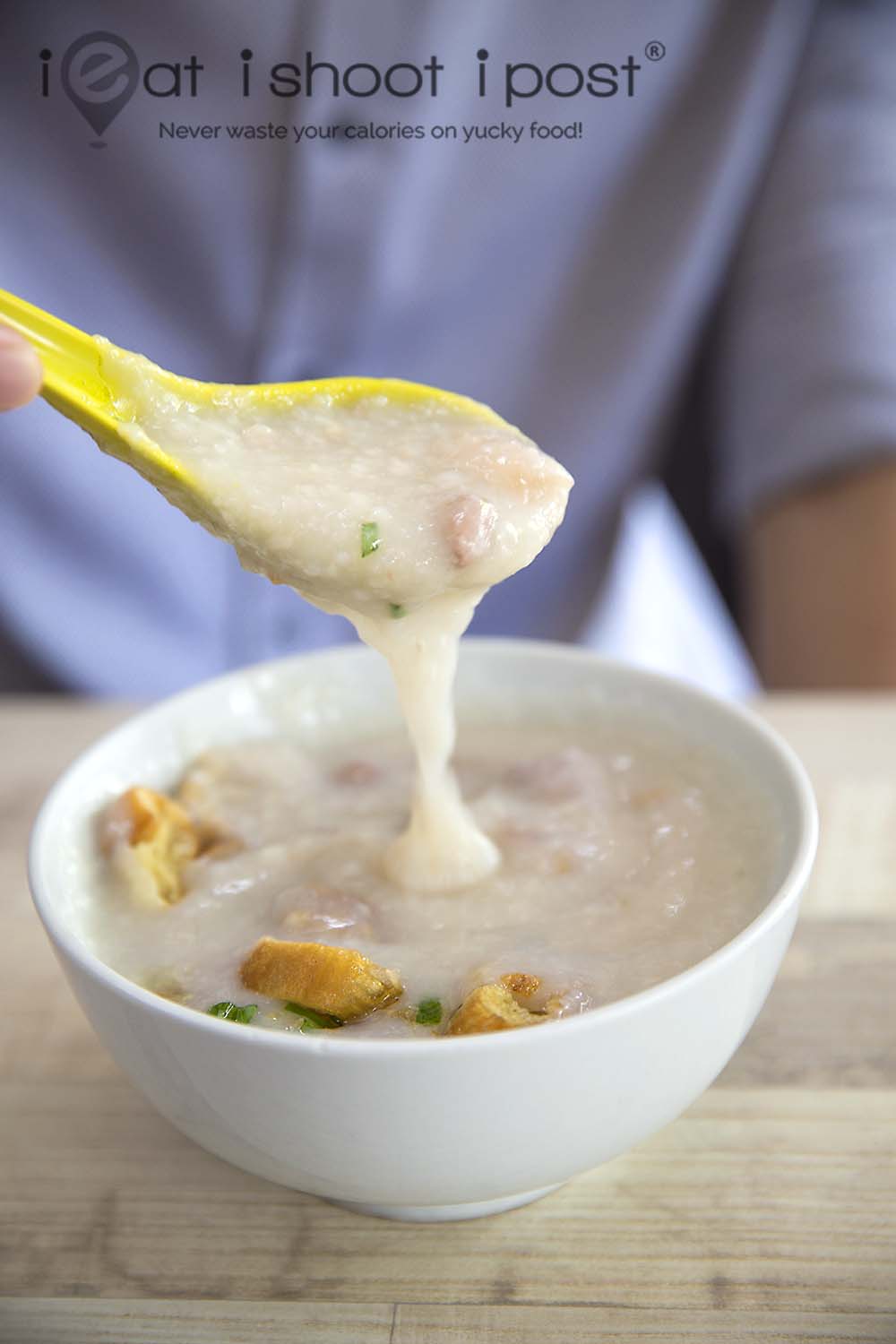 Don't get me wrong, this is not a rant.  I am still recommending that you go try the food at the stall.  As a customer, you would probably won't feel any difference in the service.   I am just relating a rather interesting experience I had.  In fact, I had a good laugh with my lunch kaki when I got back to the table.  It's one thing to be told to get lost but quite another to get completely ignored! Fortunately, I did manage to talk to the owner who had responded to my Instagram post.  The owner, Eric Wong, 34 was extremely apologetic and helpful.  He had taken over the stall from his father, Mr Wong Ah Kit, 2 years ago when the latter had suffered a heart attack and was forced to retire.  Mr Wong had started the stall in 1979 along Waterloo street before moving to its present premises in 1984 and Eric felt that it was his duty to keep his father's legacy alive.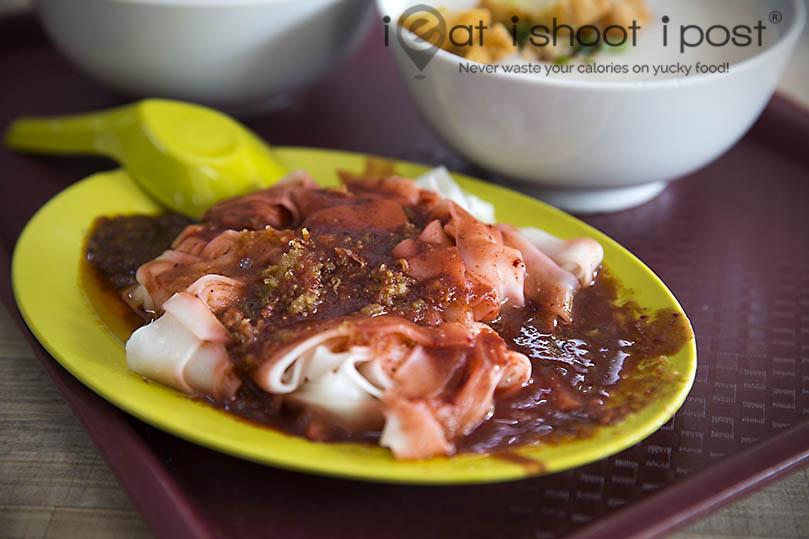 The young entrepreneur actually owns other businesses which is why he is not at the stall full time. He would come in at 3pm to cook the porridge and marinate the meats for the next day. Since taking over the business, Eric has been looking for new ways to improve on the consistency and quality of the food.  He introduced a new porridge cooker 8 mths ago which uses steam to cook the porridge.  The process starts with the addition of rice to a stock and then steam is bubbled through the rice overnight to produce a smooth congee.   In the old days, the porridge had to be constantly stirred with a wooden paddle and the texture is highly  dependent on who is doing the cooking. I found the porridge to be quite satisfying.  It had a thick and smooth consistency and the meats were well marinated and seasoned.  The only thing that was a let down were the quality of the you tiao which were thick and doughy.  I had the pork and century egg version whiles my friend had the cuttlefish and both were very good.  4.25/5 What I found was really special was their chee cheong fun!  Their version comes with a scoop of crunchy topping made from shallots and hae bee (dried shrimps) which really brought the umami level up a few notches. Eric tells me that their sweet sauce is also made in-house from a recipe handed down by his mother.  It really is one of the tastiest things you can buy in Singapore for $2!  4/5/5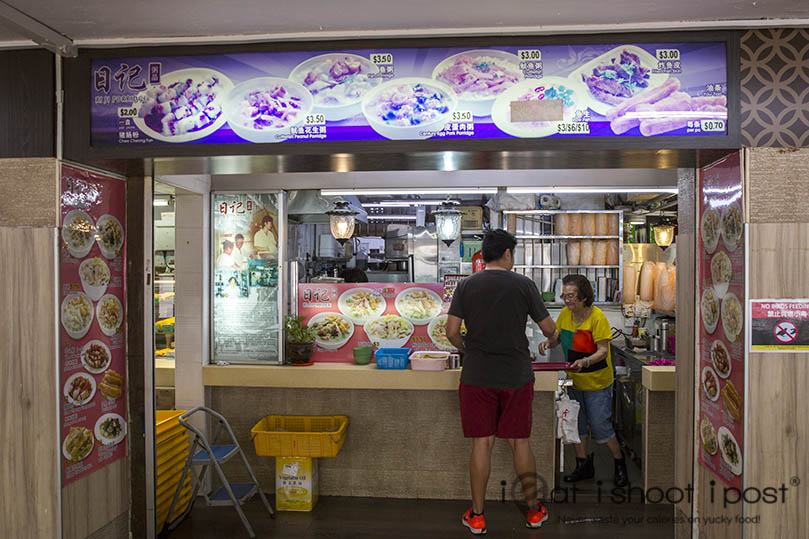 Conclusion Great place for a satisfying bowl of congee and the crispy hae bee topping really makes their chee cheong fun stand out from the crowd.