This famously popular briyani stall is one of the most reclusive as well.  Most people refer to it as the briyani in the coffeeshop next to Golden Mile Food Centre.  The stall doesn't have a signboard and most people don't even know that it is called "Koothurar" restaurant.   If there is any stall in Singapore that doesn't need extra publicity, then this is it.  The workers act like bodyguards to fend off any would be reporter from reaching the boss so there is not much known about them even after being in the business for three decades!
The stall is currently run by Sadiq, the youngest of 4 brothers who took over the stall from the father.  He is still doing most of the cooking and can be seen in the kitchen.  The stall has occupied the same space in the coffeeshop since the day it started and there is a perpetual queue from the time it starts selling at 11am till everything gets sold out at around 2pm.   There are two queues, one for takeaways and the other for dine-in customers which is very fortunate as I heard that it is not uncommon for some customers to order 50 packets at a go!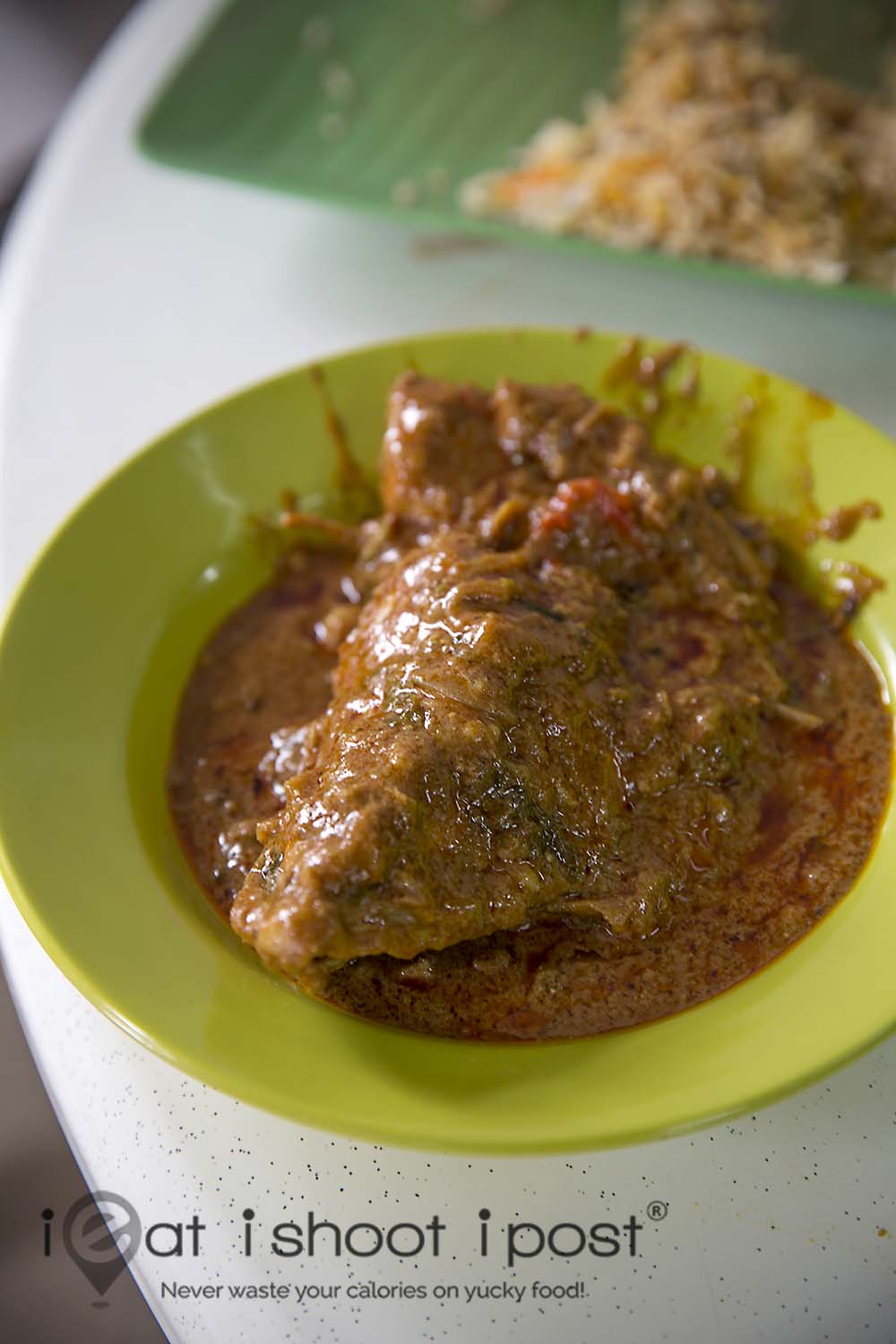 The briyani is very good.  It is the Singapore style briyani where the rice is cooked separately and the curry is added later.  Both the chicken and mutton are very good and has that oomph about it that make you go "oh, this is good!" when you first taste it.  My piece of mutton was nice and tender.  It wasn't a very big piece but at $5.50,  it is still good value.  The basmati rice is nice and long and fluffy.  Overall, it didn't have quite the eye popping wonder as Hamid's when I wrote about them a decade ago, (unfortunately, Hamid's standards have dropped) but it is still very good.  4.25/5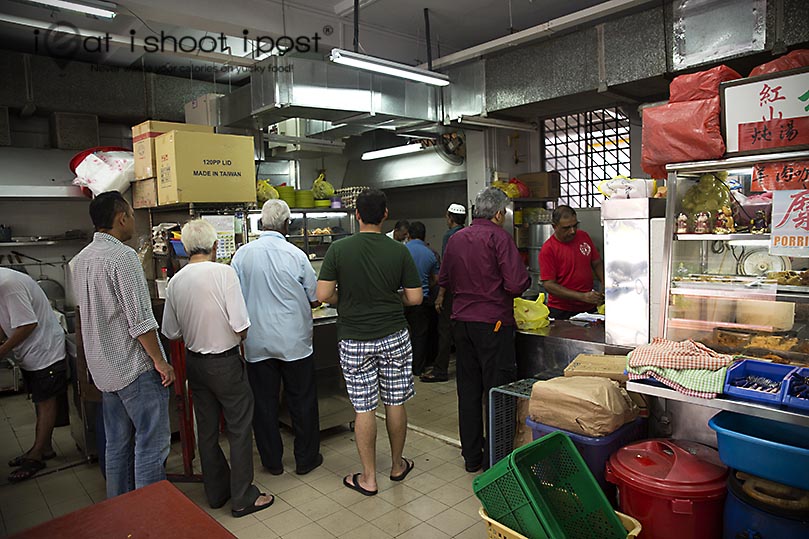 Conclusion
Satisfying briyani for $5.50 if you are willing to brave the long queue!