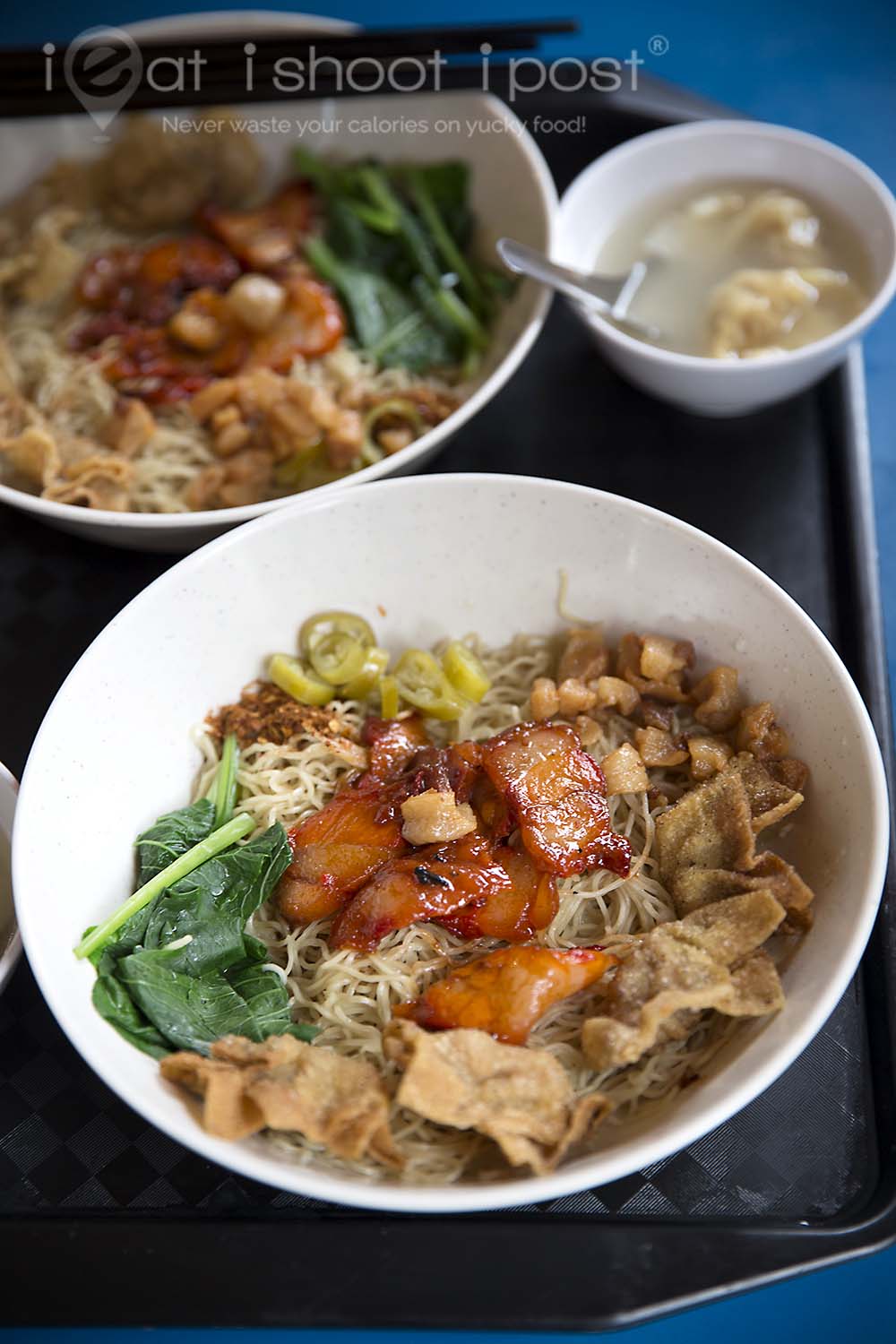 The hawker mindset is slowly but surely changing, and we have the internet to thank!  Gone were the days when people had look for a master to teach them how to cook certain dishes.  Millennial hawkers now learn to make charsiu via the internet!  This was the case for our three hawker heroes today who based their charsiu on my charsiu recipe which I spent 9 years perfecting!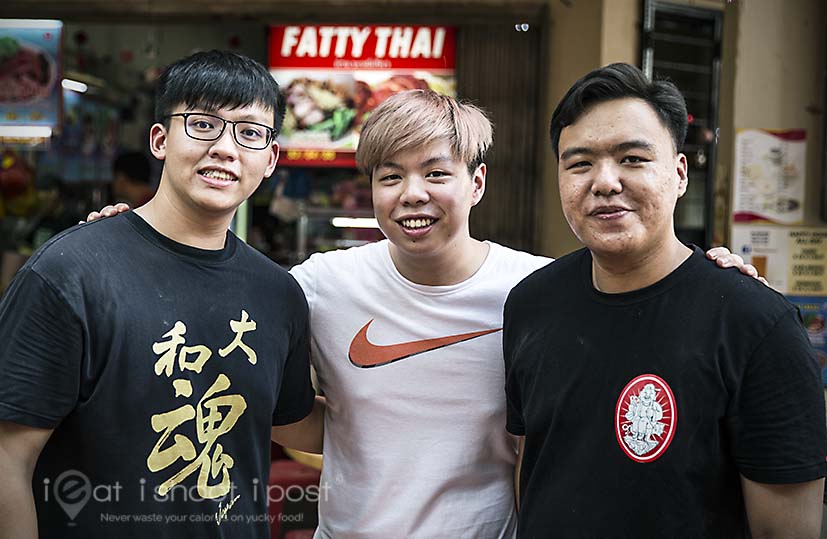 The trio became friends in secondary school and after NS, they spent a year pursuing their own careers.  It was during this time that they made a trip to Bangkok where the idea of starting a Thai Wanton Mee stall was hatched.  It came about while they were recovering from a hangover and it was the first thing they ate.  Suddenly, three light bulbs lit up above their heads which failed to dim even after returning to Singapore.   So, our three amigos decided to quit their jobs and open a Thai style wanton mee stall!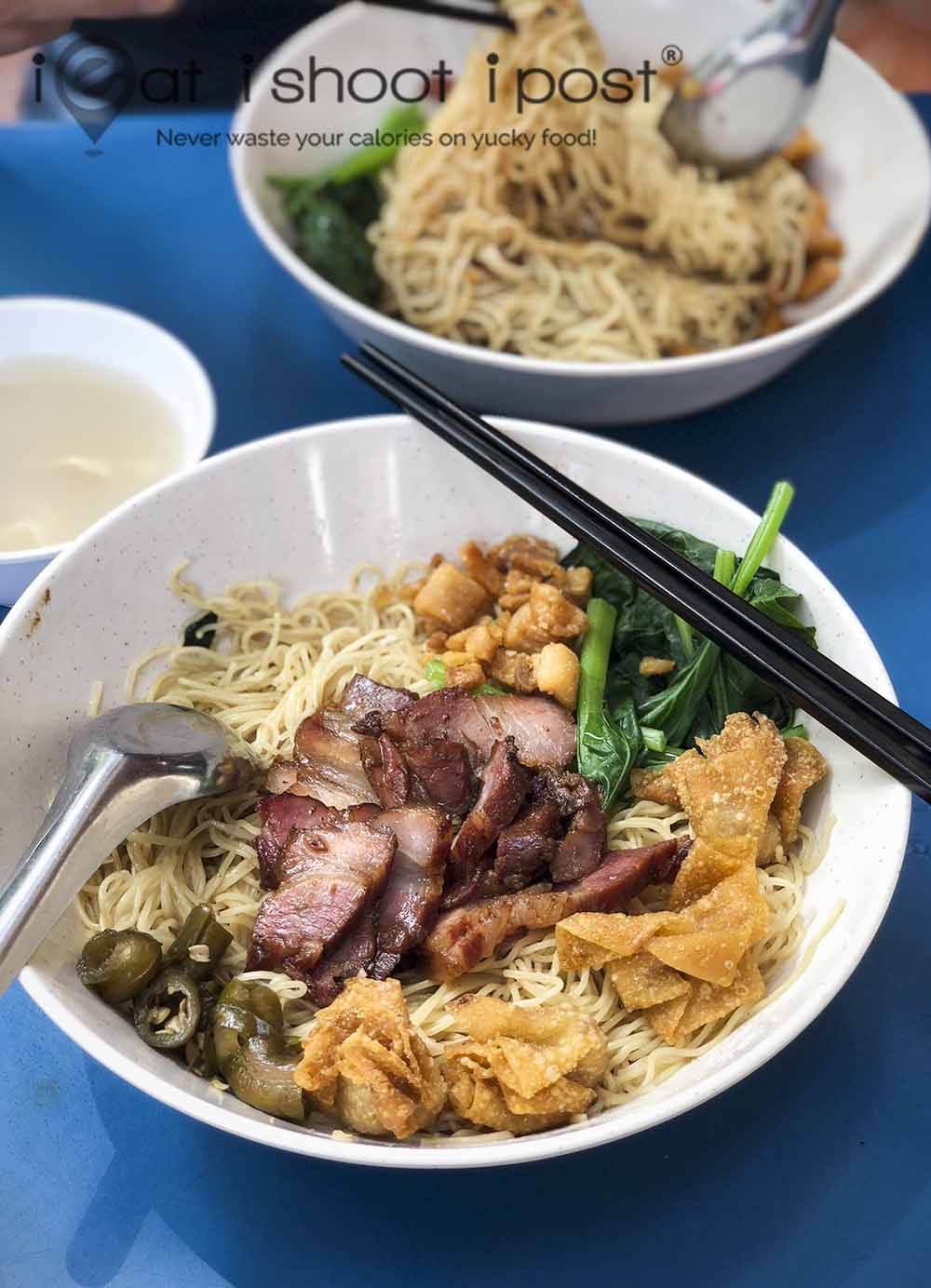 It is invigorating to see three young guys working together and working very hard at their chosen craft.  Edmund is the ring leader as he is the one with the culinary background, having worked at different eateries after school.  They began to experiment on the recipe at home, relying on the internet for the information they need.  After a few months, they were ready to open their own stall!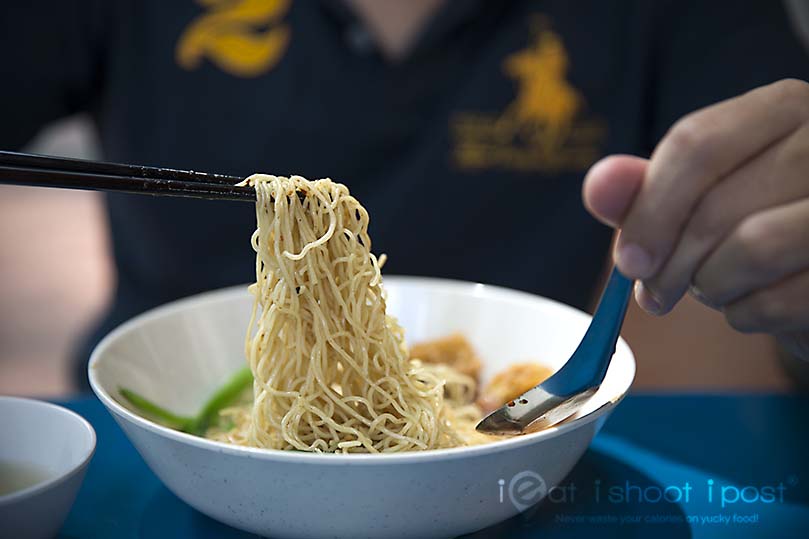 The really good thing about these guys is that they are flexible and willing to learn and try new things.  Unlike seasoned hawkers, they don't have any pre-conceived ideas of how things ought to be done.  They only know that they want to re-create the wanton mee they had in Bangkok and it really doesn't matter how they get around to do it. I have met them twice so far and after my first visit, they immediately went to work on the pointers that I gave them.
I like the the texture of the noodles and though the flavouring sauce is simple, it complements the noodles very well.  They use pork belly for the charsiu which they roast themselves in an "apollo" oven at the back of the coffeeshop.  It's nicely marinated and the colour is now a more pleasing orangey red instead of the dull cherry red during my first visit.  They have made improvements on the wanton, but the seasoning in the filling still isn't quite right.  The fried wanton skin is more crispy than before but still had a strong "kee" flavour.  4.25/5
I got my friend RJ, also a millennial hawker, who used to run crab meat wanton mee to help them with the wanton.  The supplier he recommended makes the best wanton skin in the market but is one of those old school suppliers who doesn't need more business and doesn't believe in customer service.  So, Edmond has been having trouble trying to buy the skins from him!  But, our young protagonist is quite determined and assured us that he will keep trying!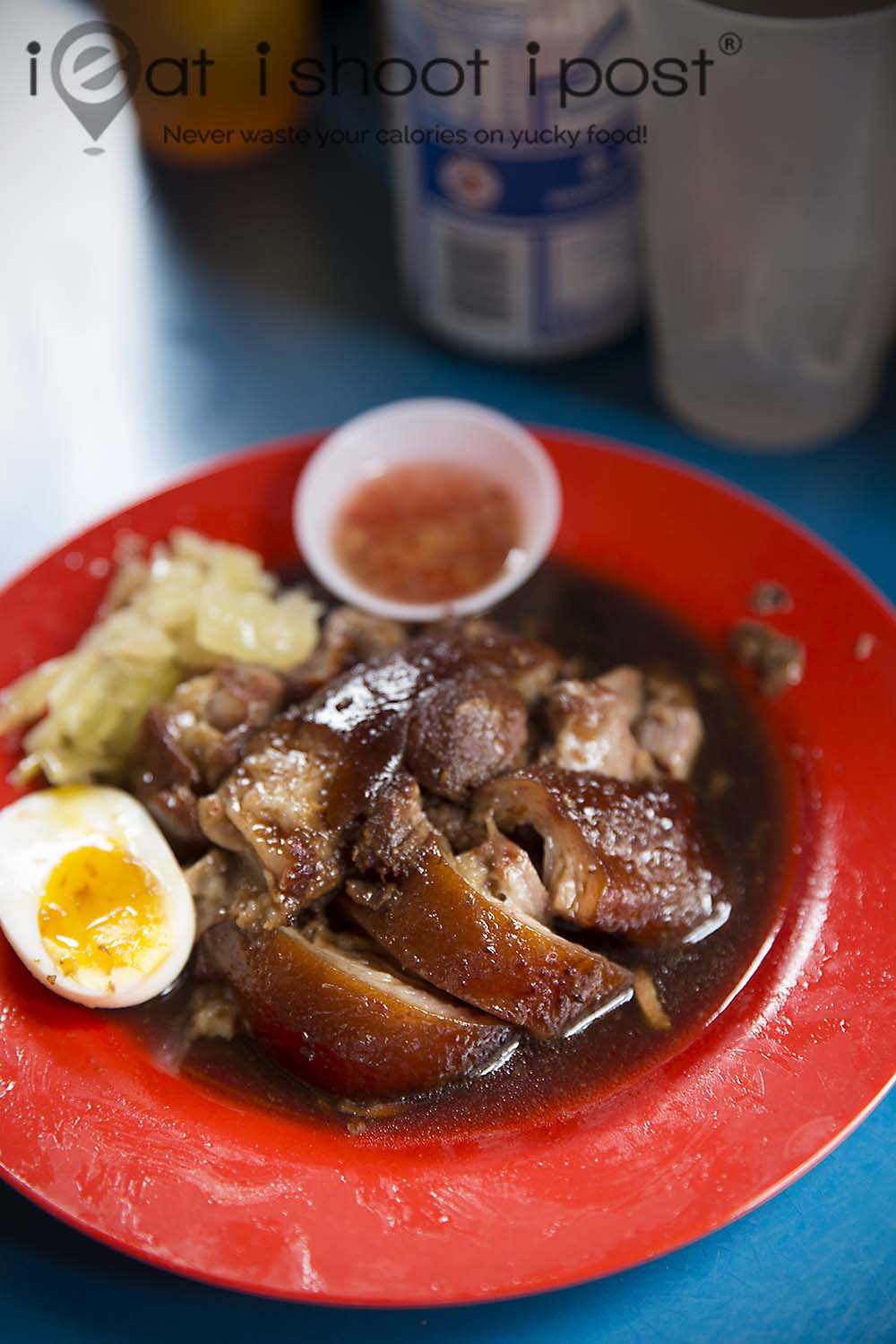 Aside from the wonton mee, they also do a decent Thai Teochew style braised pork trotter.  Again, they figured out their own recipe for the braising sauce from the internet.  It's not bad, but still lacks that extra something that will bring me back again for it.  4/5
Conclusion
Very encouraged to see more young hawkers entering the hawker scene.  They tell me that they are motivated by the success of some of the other young hawkers who have been in the limelight in recent years.  Their plate of wanton mee is already very good, but with their persistence in trying to improve it, I reckon we should be seeing more Fatty Thai branches in the market soon!
Update 1 Oct 2018
The main chef has left to set up his own stall.