This restaurant is closed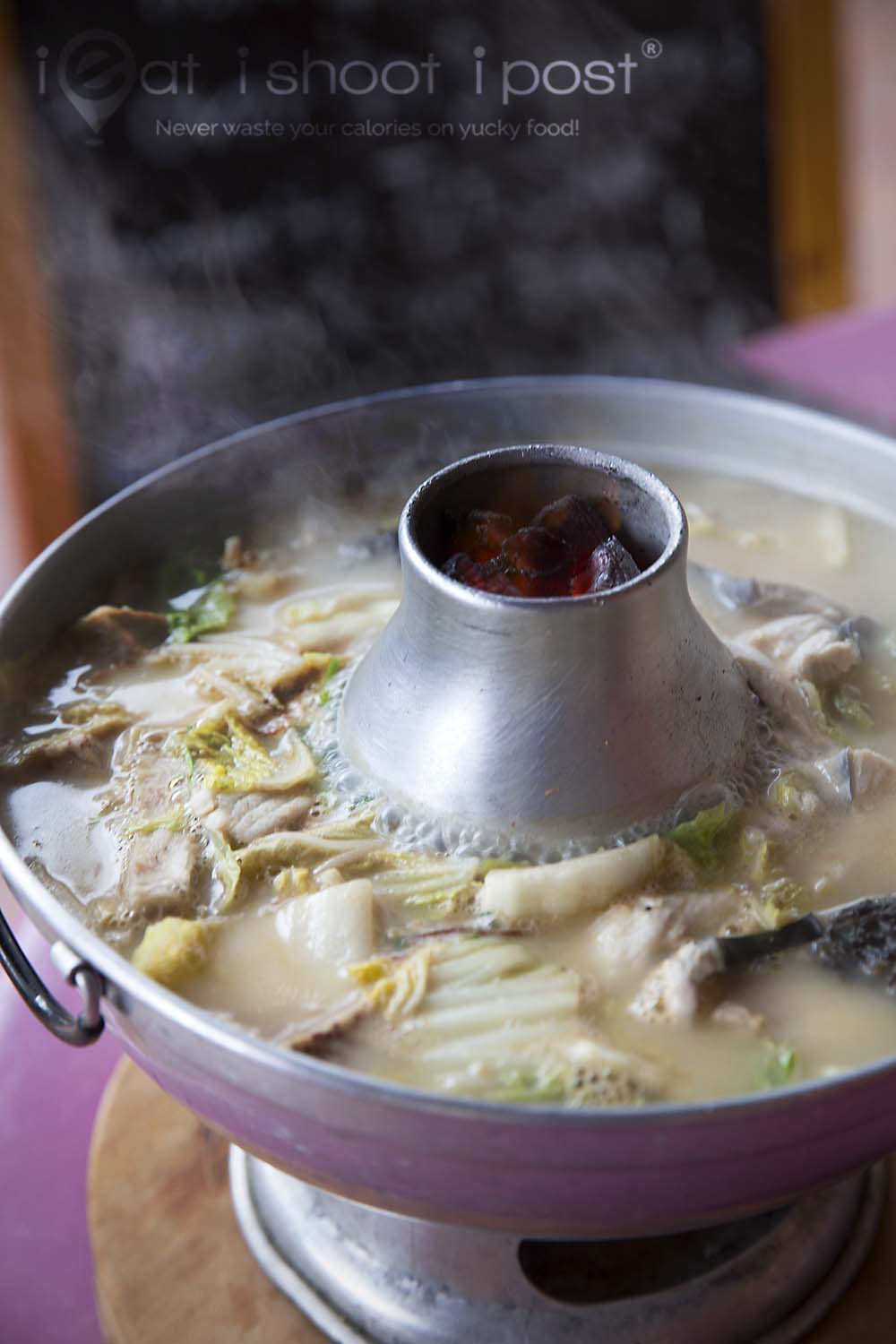 Our makan new year got off to a great start with lunch at Whampoa Keng's new flagship restaurant at Killiney road.  I wrote about them in 2011 at their place in Balestier. Since then, I have been a regular there and at their other branch at Rangoon road.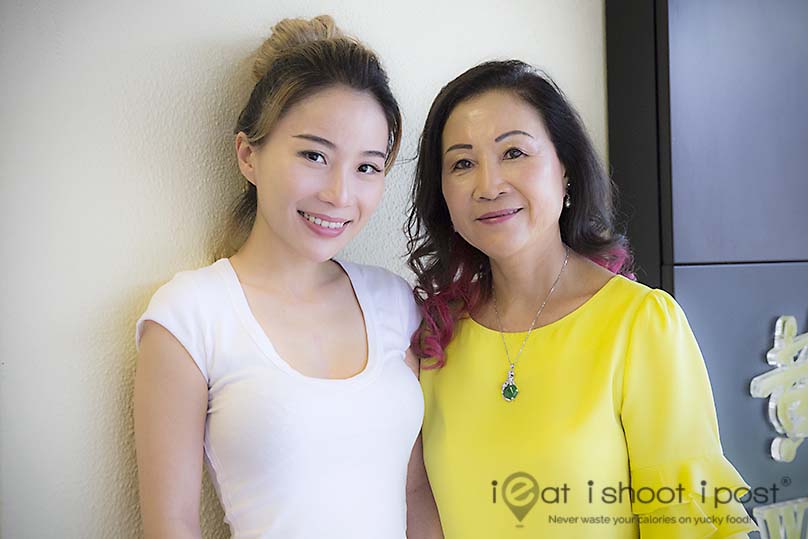 They opened a new restaurant at Killiney because they had to downsize their old premises in Balestier which now occupies one shophouse instead of two.  The flagship restaurant is run by Doris and her daughter Georgina.  The head chef from Balestier is also stationed here.   They've only been opened since October last year, but unfortunately, the building went en bloc soon after the opening, so they will have to move again later in the year!
Our meal started with their signature fish head steamboat which everyone agreed was very good although some of our kakis commented that it was a little on the sweet side.  Doris told me that the natural sweetness comes from the addition of sugar cane in the soup.  It suits me as I do enjoy the sweetness and the "karm karm" aftertaste of the soup which comes from their secret blend of Chinese herbs. 4.5/5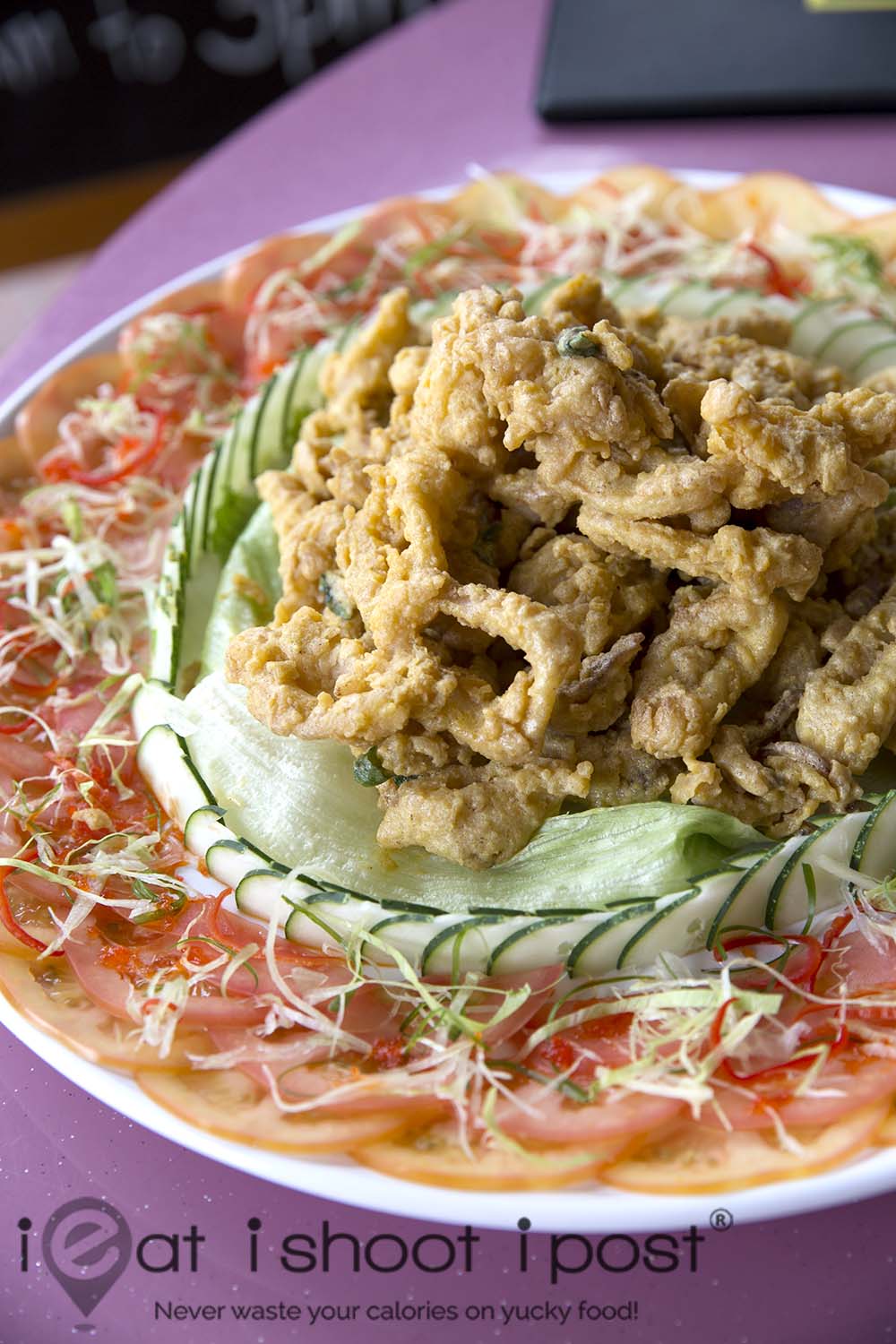 All the dishes were very good that day but a few really stood out.  One was their salted egg sotong which was the best I have come across.  They called it their signature "crispy" salted egg sotong and they were indeed satisfyingly crunchy even though the batter has been covered with the very well balanced and delicious salted egg sauce.  4.5/5
The other dish that caught us by surprise was the Imperial Snow Spare ribs.  This is the first time I have come across spare ribs, or any other meats for that matter, served with grated coconut!  The ribs are first marinated and steamed before being deep fried and coated with a rich gula melaka sauce! The marriage of gula melaka and coconut should be familiar to anyone who enjoys South East Asian cuisine, but it is often only seen in desserts.  We were all surprised at how well it worked on a savoury dish!  The pork ribs were perfectly cooked such that the meat is tender and oozing with juices when you bite into it.  I won't be surprised if this grated coconut idea catches on and eventually becomes a dish that is widely available everywhere!  4.5/5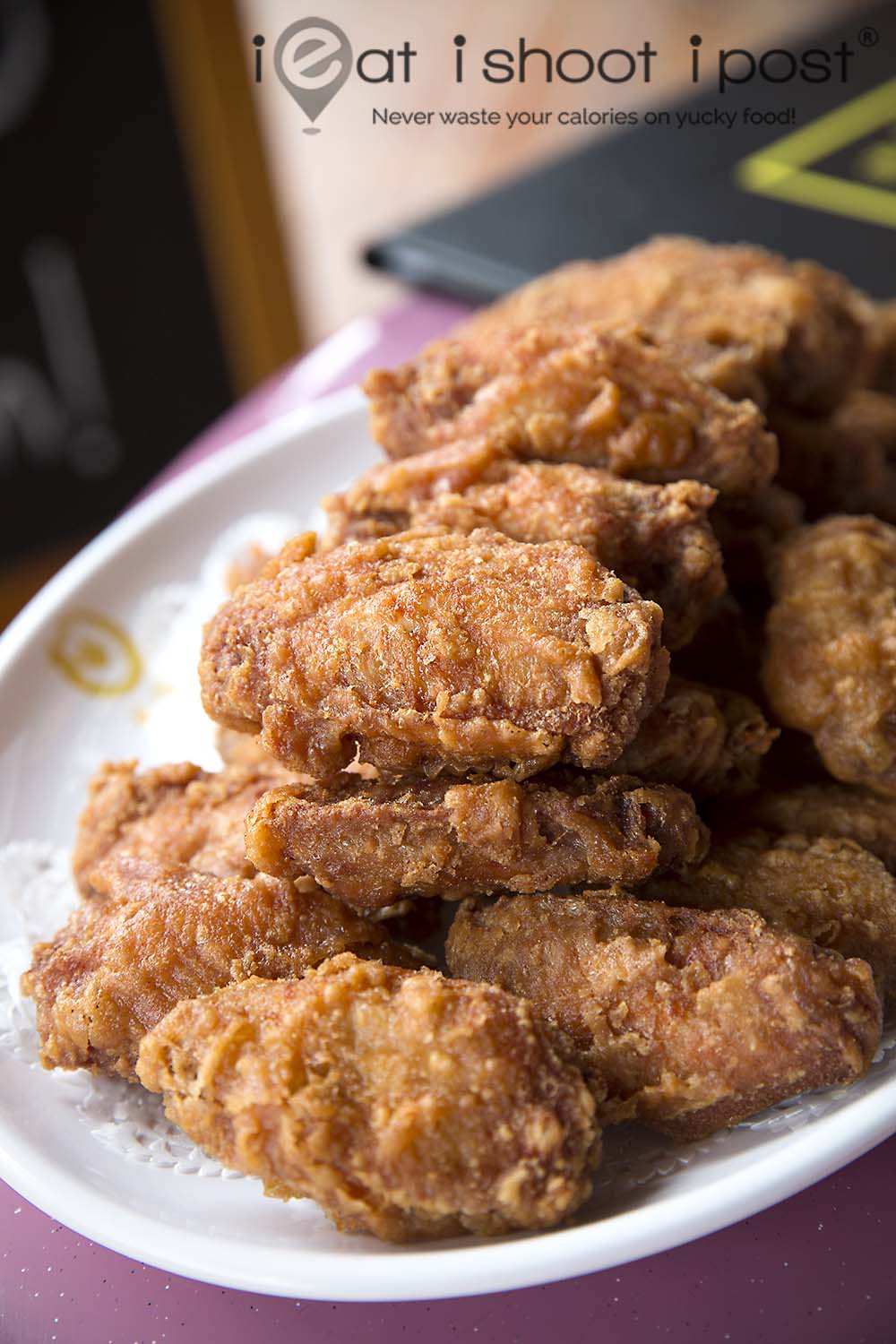 I usually look for two things in a good har cheong gai.  The first is depth of flavour.  The chicken should have enough ooomph coming from the fermented prawn paste and marinated long enough for it to penetrate to the bones.  The other thing is whether the wings are plump and juicy such that it explodes with lip smacking juices when you bite through the crunchy shell.  This 2nd criteria is usually the one that differentiates a great har cheong gai from a good one.  The har cheong gai here satisfies both criteria. 4.5/5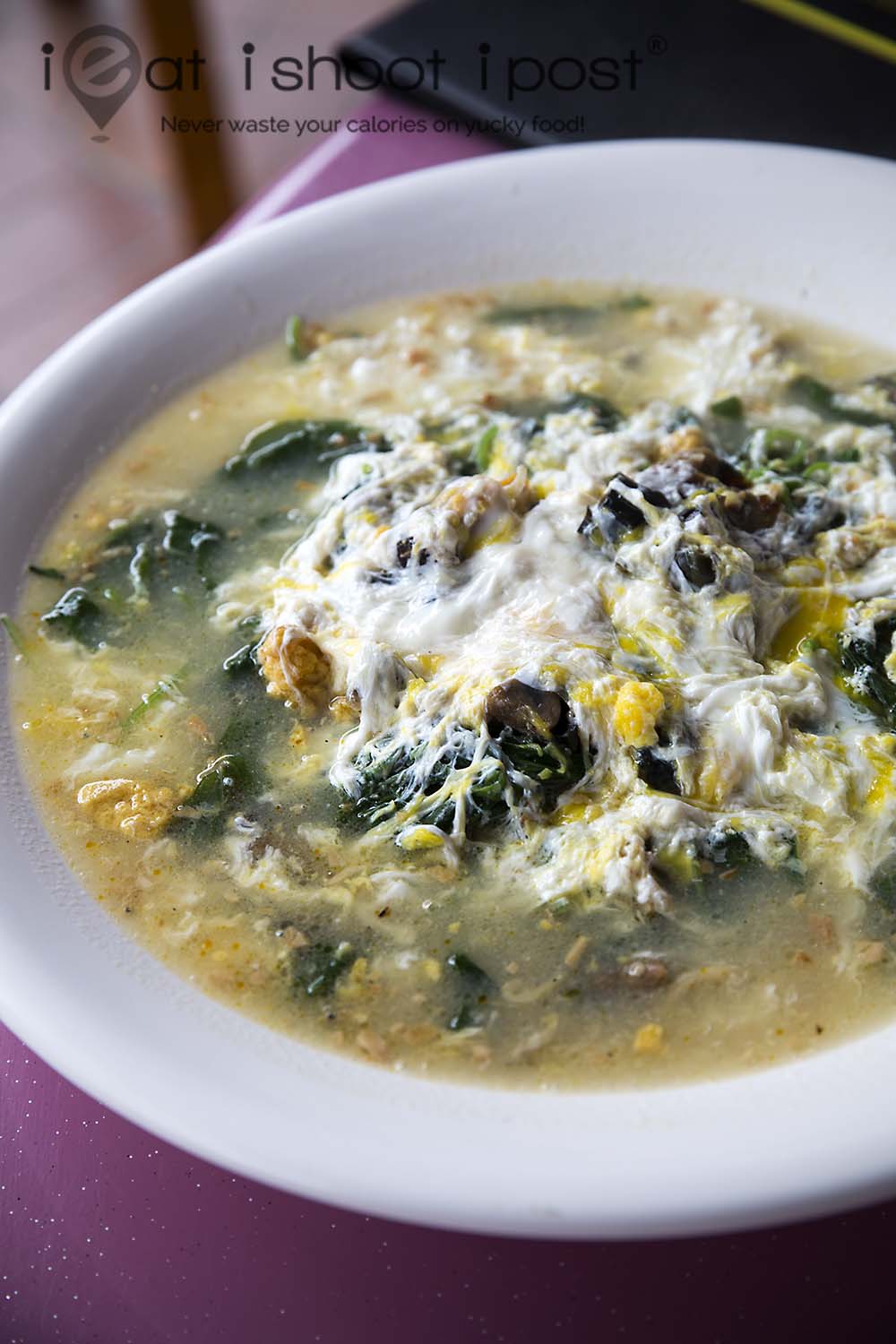 Our kakis also enjoyed the three colour spinach which, again was very well balanced with enough depth of flavour coming from the century and salted eggs.  4.25/5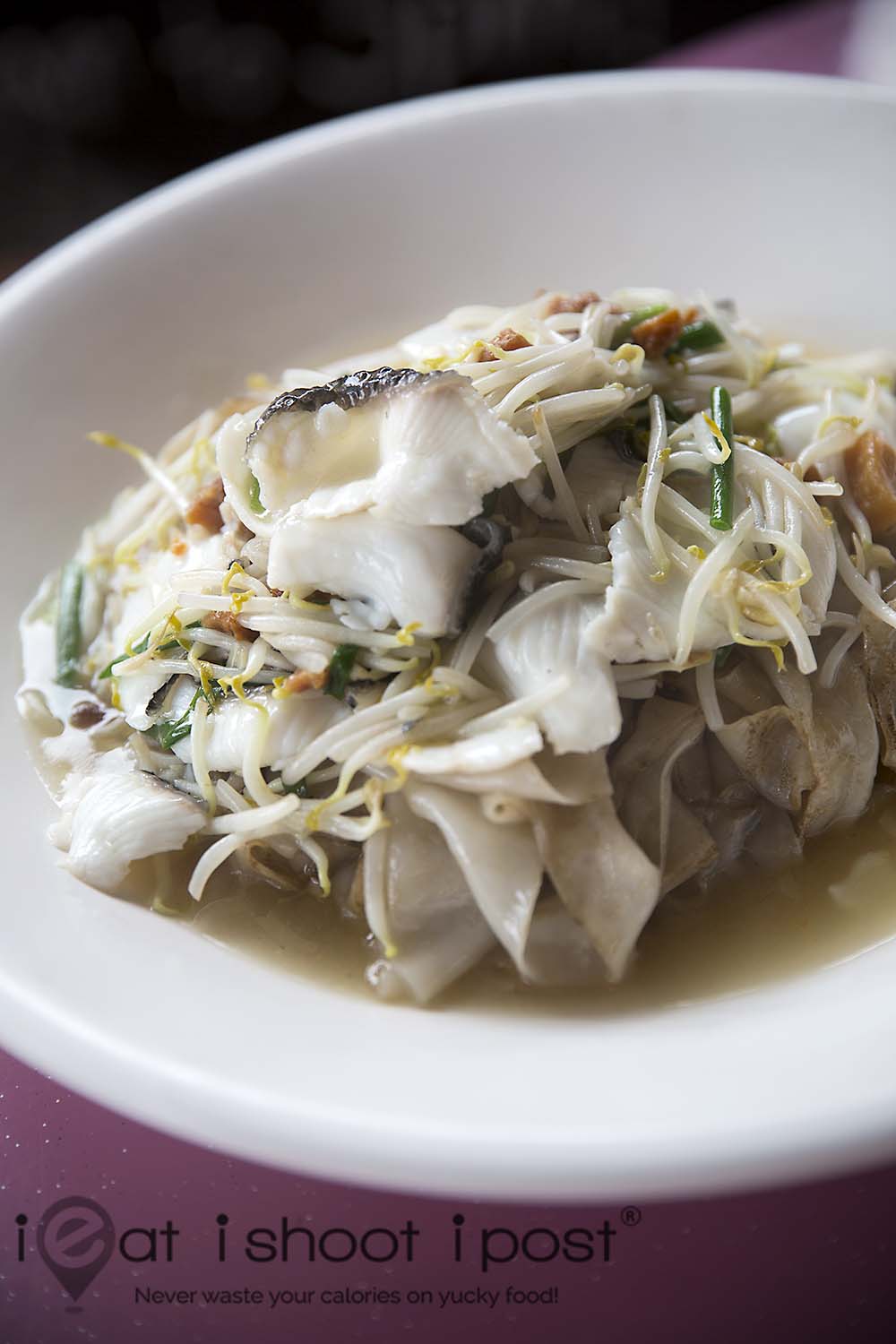 One of the dishes which I always order at Whampoa Keng is their san lao hor fun.  They have a really good supplier that makes excellent hor fun which has a nice and chewy texture.  The dish also arrives at the table with the prerequisite wok hei! 4.5/5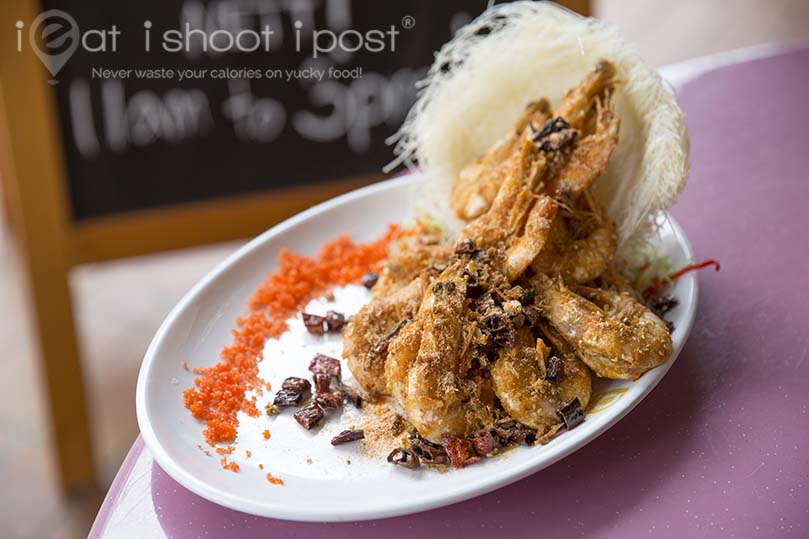 The seven flavour prawns was the one dish which didn't really hit the spot for me.  This is a new dish which the chef created for the upcoming Chinese New Year.  It's not bad, but it really does taste like prawns that has been flavoured with curry chicken flavoured twisties. 3.75/5
Conclusion
This is one of the few mid week makans where the kakis were unanimous about the quality of the dishes!  Worth a visit just for their crispy salted egg prawns and Imperial snow spare ribs!