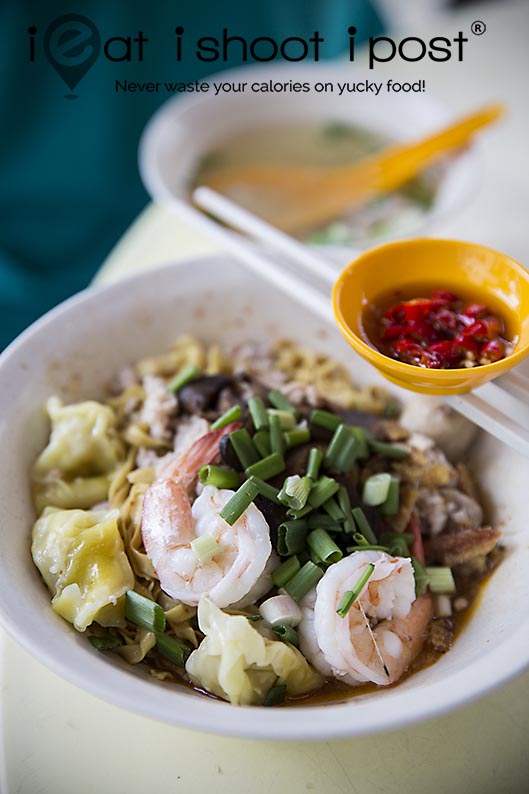 I have, of late been on a Bak Chor Mee renaissance.  I do go through food phases, just like any other foodie and currently, I am again on my Bak Chor Mee phase.  This latest food phase was inspired by the bak chor mee at this very stall which is my current favourite place to eat this dish.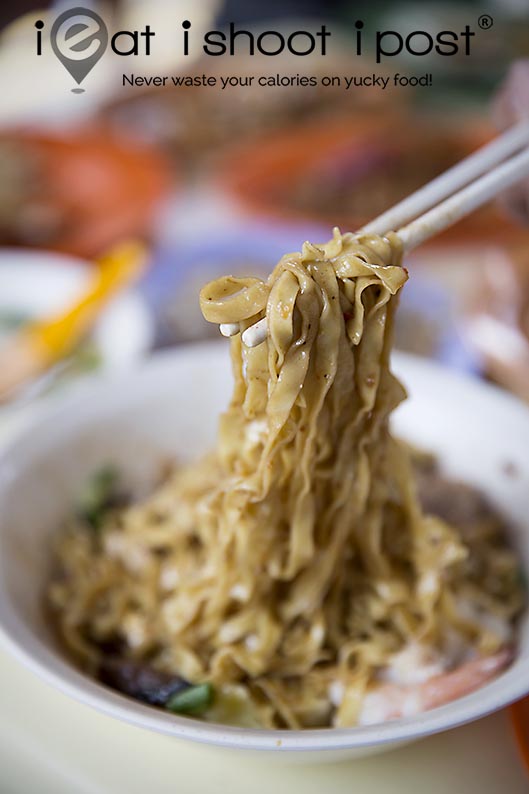 Not everyone will agree that this is their best bowl of mee pok, but I think most will agree that the mee pok here ranks up there with the top ten. The mee pok here is done just nice such that once you toss and mix the mee pok with the sauce, eat strand of the lively noodles is coated with just the right amount of chilli, fried shallots, solefish (ti poh) and lard.  So when you eat it, every mouthful of noodles is an explosion of different flavours and textures which work together like an orchestra to make music while you masticate. 4.5/5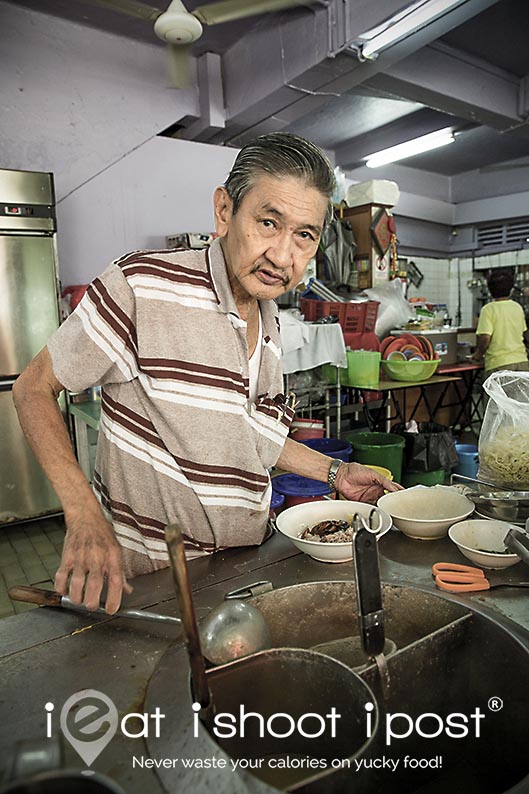 I asked the Uncle Ah Chai here what is the most important ingredient in a bowl of mee pok.  Without any hesitation, he said, "lard".   He went on to say that eating mee pok is all about savoring the pork flavour which is brought out by the combination of lard, minced pork and black vinegar.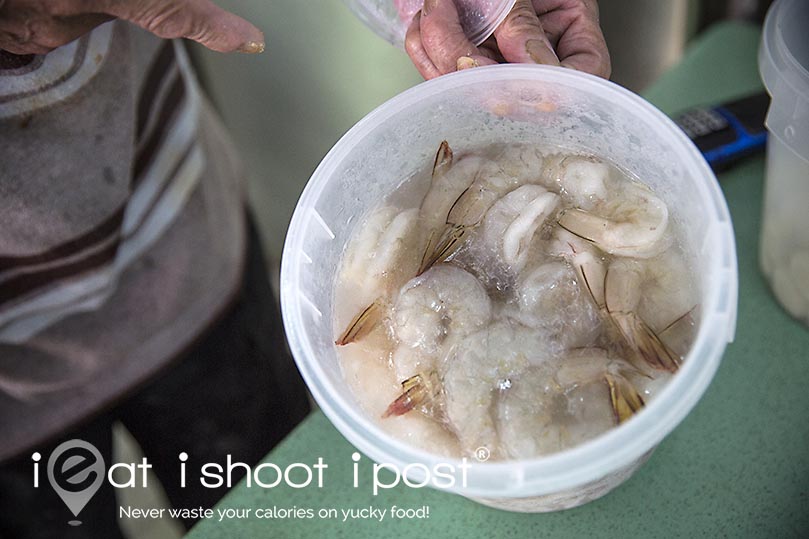 Of course, freshness of ingredients are very important.   This stall is located in a coffeeshop which faces the entrance of the car park to the Tiong Bahru market.  So it is convenient for uncle to buy his Ang Kah prawns fresh from the market everyday.  These prawns are peeled and kept in ice and quickly blanched in the hot water just before serving. They taste wonderfully fresh and crunchy.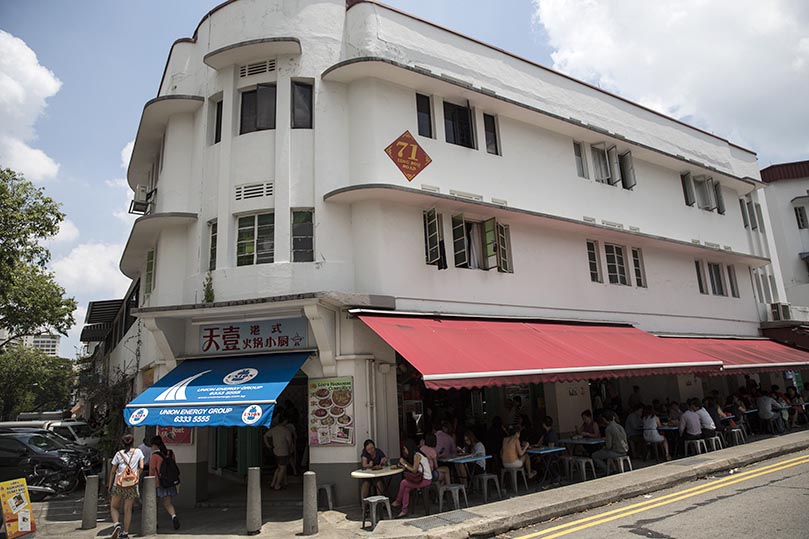 Conclusion
Uncle "Ah Chai" has been selling Bak Chor Mee since he was a young man.  He tells me that he his bowl of Bak Chor Mee is exactly what it was like in the sixties.  Maybe I am an old soul, but I can't help but keep thinking about this bowl of old school Bak Chor Mee weeks after I ate it.  I think it is about time to go back again!