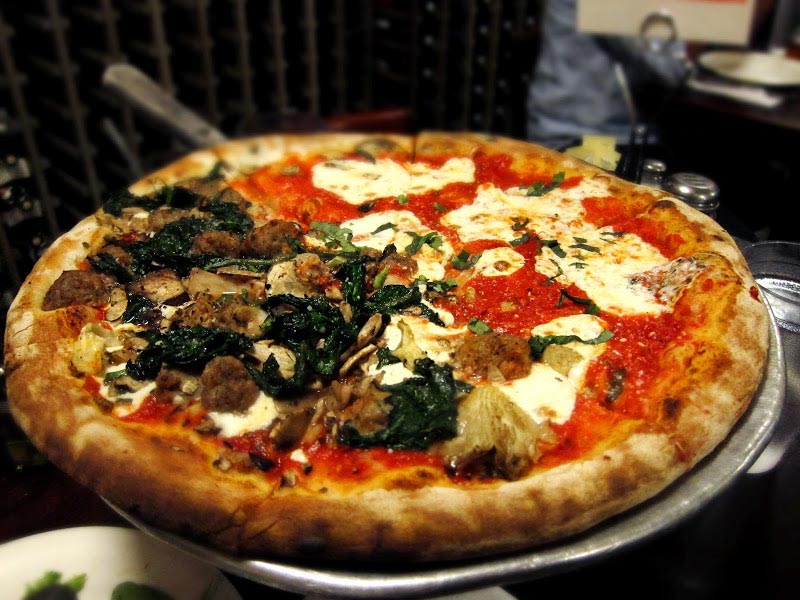 Lots of people have been asking about what I did last week in the US, so I decided to write a trip report now that I have finally gotten over my jet lag.
In case you are wondering what the OSU is, well, it is basically a special unit set up under the Prime Minister's Office whose mission is connect with Singaporeans who are living overseas. They are responsible for such things as "Singapore Day" where hawkers are flown halfway across the world to fry Char Kway Teow for Singaporeans living in New York. They have offices in the US, UK, China and Australia, so if you have friends or relatives in those countries, get them to sign up for the various activities that they organize. If they are half-hearted, just tell them that as long as they speak Singlish, it's FREE! That should usually get a favorable response if they are still a true blue Singaporean at heart!

During my one week trip, I visited the University Town of Ann Arbor, the windy city of Chicago and Boston, the cradle of American independence. It was interesting to meet with Singaporeans from all walks of life and at the end of my trip, I am more convinced than ever that the love for Hawker Food is one of the defining traits of the Singaporean!
New York-Ann Arbor
The flight from Singapore to NY was the longest non-stop flight I have ever done and the first thing that amazed me was that the entire plane was business class seating with only 36 people on board! That meant a lot of space to run around, which was good because nineteen hours is a long time to kill! I am a very light sleeper, so I hardly got any sleep on board and had to invent various ways of making sure I don't develop pressure sores on my bum. By the time I reached New York at 5pm, it was 5am for me ie one whole night without sleep. Felt like Hospital Residency all over again!
Anyway, first order of the day when I got into New York was to make contact with the Singaporean special Agent assigned to make sure that I appear at every talk instead of scooting off on a food hunt somewhere. Good thing for me, Jason (not his real name) (yah lah, his real name) happened to be quite a foodie as well! He apologized that he was unable to get reservations at Peter Luger's so he made reservation at Wolfgang's Steakhouse instead. He told met that Wolfgang was Peter Luger's protege and the steaks there were just as good and its near our hotel. The only problem was that the reservation was for 9pm.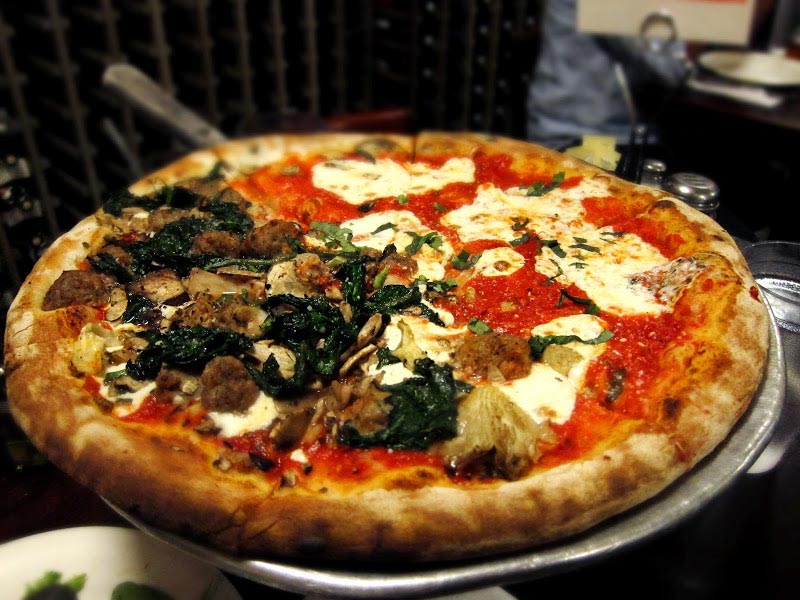 I couldn't wait, so I suggested we grab a pizza instead since New York is the Pizza Capital of the US. The one place which I always wanted to visit was Lombardi's, reputed to be the very first Pizza Parlour in the US. Fortunately it was only a 20 minute wait, and we were shown to a table in the basement. We ordered their "small" pizza which turned out to be about about the size of the "Family sized" pizza at Pizza Hut here in Singapore! (I have always felt Pizza Hut's Family Size Pizza no longer has the right to be called a Family sized Pizza) Verdict, slightly disappointed. I had expected much more from Lombardi's. It wasn't a pizza that blew me away. The conicione (crust at the rim) wasn't as well developed as I would have liked and it lacked that lively spring to the bite. The mozzarella cheese that day was disappointing as well and lacked the stringy, creamy chewiness of a fresh mozzarella. I should have headed for Motorino's instead, as suggested by some of our kakis.
The next morning we found ourselves in Detroit which was once the capital of the American Automobile industry. First order of the day was food of course, and Jason brought us to Slow's BBQ which was located just beside the highway leading into downtown Detroit. This place serves traditional long smoked BBQ meats like Beef Brisket and Pulled Pork. My kaki, Soundman had been very much into American BBQ lately and it was good to be able to experience some real American BBQ to see how his compares. The Pull Pork was excellent as was the Beef Brisket. They slow smoke the meats for 12 hours such that the connective tissues have all broken down and the shreds of meat are fully infused with the woody, earthy flavour. Definitely worth a visit if you are looking for traditional BBQ!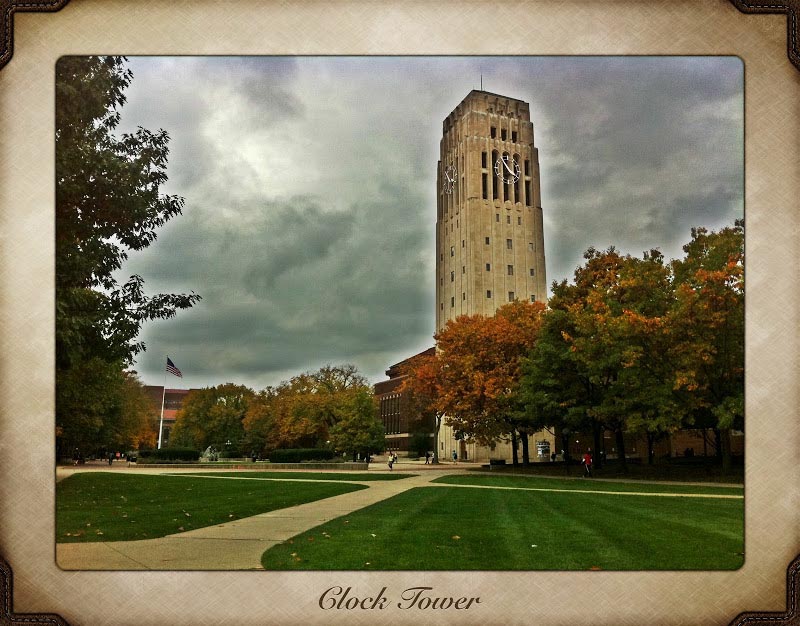 After lunch we headed to Ann Arbor, the University town just half an hour away from Detroit. That evening I got to meet up with some 45 or so Singaporean students. Ann Arbor is a smallish town and I was told that there wasn't much to do there. So students there tend to be very "Kwai" (Well behaved, and studying all the time). As was expected, many of the students groaned with agony when I showed them my photo of a plate of glistening fried Char Kway Teow. Poor fellas, they have been deprived of hawker food for too long! Being the sadist I was, I continued the whipping by telling them about how wonderfully lively well fried Char Kway Teow should be and followed it with an onslaught of stories on Bak Kut Teh and Fish Head Curry just to add more calamansi juice to the saliva. We ended the evening with me sharing my Roti Prata recipe and doing a Teh Tarik demonstration where they got to pull the tea themselves. I was glad they all seem to like the Teh Tarik which was made with a coffee sock and special New Hill Bird Tea Dust that I had specially brought over from Sheng Shiong.
Next morning the most important thing for us to do was to visit Zingerman's Deli before heading to the airport. Zingerman's is to Ann Arbor as Bak Kut Teh is to Klang Valley. It seemed to be the only one place that was worth eating at in the whole of Ann Arbor and EVERYBODY recommended it. If you happened to be a foodie stepping into Zingerman's for first time, you might have to have a quick glance at your feet to see if you are standing on the cloudy carpet leading to Heaven's Pearly Gates.Zingerman's was like the World Food Expo condensed into a minimart. This little Deli packed the best food products from all over the world (except for maybe Singapore, Malaysia, a large part of China and India…..). Cheeses from all across Europe and US adorn the display cases over which hung dismembered porcine hinds from a long long time ago in a land far far away.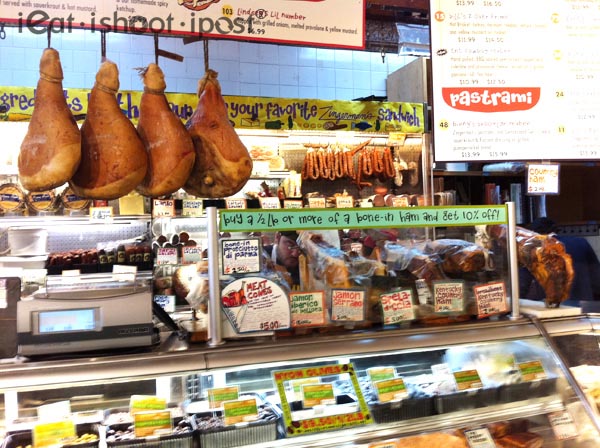 If Zingerman's is the most talked about Deli, then the Corned Beef Reuben is the most talked about Sandwich. Make no mistake, you might not go voluntarily to Ann Arbor to earn a University Degree, but you would go there to get a Corned Beef Reuben. Salubrious, salty slices of Corned Beef topped with tangy sauerkraut sandwiched between toasted Rye Bread. There was an innate quality in the ingredients which was hard to pinpoint but impossible to deny. This was one of most memorable Sandwiches I have eaten, ever! Would someone please persuade Mr Zingerman to bypass the other 49 states and come set up a Deli in Singapore, please?
Chicago
After that magnificent breakfast, we made our way to the airport only to find out that our flight to Chicago got cancelled. So Jason and I decided that we would make the 4 hour trip along the periphery of Lake Michigan by car rather than to spend the next four hours in Detroit airport. The reason was simple. If we drove into Chicago, we can head directly to one of the Chicago Steak Houses for dinner earlier!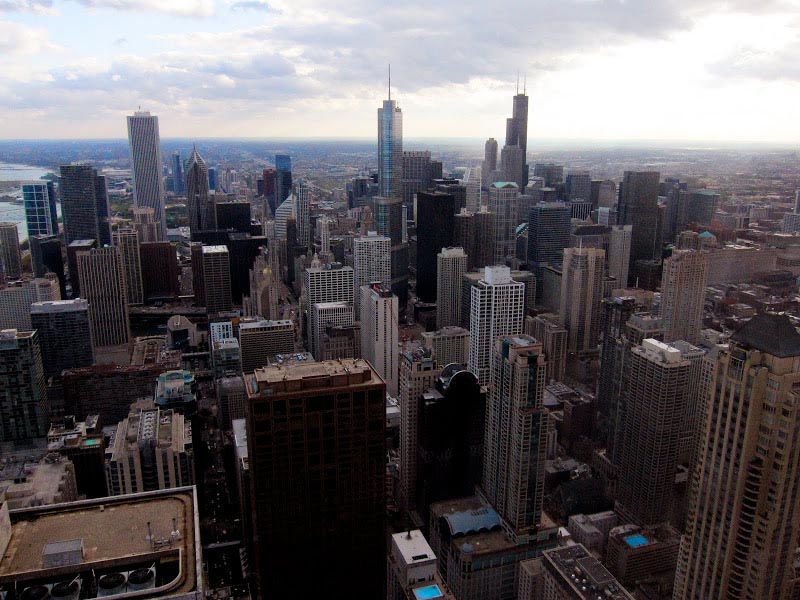 The Steak we were gunning for was conveniently located right next to our hotel and happened to be one of the very few Steak houses which still dry aged their own Beef. Even though David Burke's Primehouse has only been established in Chicago for over 2 years, it has already earned the reputation of serving one of the Best Steaks in Chicago, a city widely regarded as the Capital of Steak Houses. There are very few places in the world where you can get to experience a 55 day aged USDA Prime Ribeye! And even in Chicago, not many Steakhouses still age their own Beef. When I called to make reservations, I told the lady that we were driving all the way from Detroit to Chicago for the steak and she immediately asked if I wanted a tour of the Ageing Room! I should have told her that I came halfway across the globe and see if she would bring me to see the cow!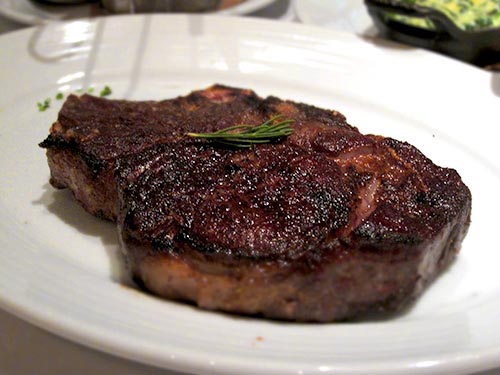 The 280g, bone-in Ribeye steak came perfectly grilled, medium rare and bronzed naked on a plain white plate. I guess the Chef was so confident in his meat that he didn't see the need to dress it up in any way. The 55 day aging process produced a beef that was tender and exceedingly musky. It had the distinct flavour of blue cheese which is especially pronounced nearer the bone. The aging process also removed quite a lot of the natural juices in the meat, so you won't get the familiar blood red meat juices when you cut into the meat, so it might feel a bit dry to the uninitiated (someone like me!). It was a unique and amazing experience although I can't say that it was the absolute best steak I ever came across. Still, it was one steak I would remember for a long time I wouldn't think twice about eating there again if given a chance.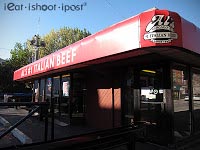 For breakfast the next morning, we headed for Al's Italian Beef. I had seen Adam Richmond eating this on Man Vs Food before and Jason said it was one of the "Must Trys" in Chicago. The special feature of what is essentially a roast beef sandwich is that they dunk the whole sandwich into a bath of watery gravy for 2 seconds before they serve it to you. This turns the whole sandwich into a wet and gooey mess of deliciousness, very much like our Hainanese Curry Rice! Al's has franchises all over the country, but we wanted to get the real Al's experience so we headed for the original Al's at 1079, W Taylor St. This small little kiosk is a veritable museum of the "Who's Who" of Chicago. Just about everyone you have ever seen on TV has their (B&W) photo on the wall!
The Sandwich was good, but I didn't get the same reaction as Adam when I bit into it. The sliced beef was tender and the gravy was great, but I found it a bit too messy. Bread rolls are supposed to make sandwiches easy to eat. Having soaked it in gravy made the bread more like the soaked croutons in a French Onion soup! Can't say I would definitely return to Al's the next time I visit Chicago but it was a good experience.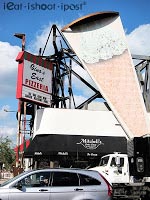 For lunch, I really wanted to try a Chicagoan classic — the deep dish pizza. Since we didn't know which place sells the BEST one, we opted to go to Gino's East, the place which started the whole deep dish pizza craze.
The story goes that the inventor of the deep dish pizza wanted to create a pizza which one would eat with a knife and fork and probably thought that the thin crust pizza was just too whimpy for men with big appetites.
The amazing thing about a deep dish pizza is how they managed to get the dough to cook nicely underneath all that cheese and tomato sauce. I would have expected it to be still doughy even though it takes 45mins to cook. But the crust came out perfectly, with a gritty texture akin to cornbread. The cheese was generous and chewy and unlike the traditional pizza, it is placed underneath, instead of on top of the toppings. I think it might have been done be to prevent the sauce from soaking into the dough during cooking. All in all, a good experience and a must do when in Chicago.
Our meeting in Chicago was held in a hotel ballroom and this time we met with quite a few Singaporean businesspeople as well as students. Almost 100 people turned up for the meeting and I even happened to meet up with a group of Seminary students who specially drove into Chicago in order to attend the event. Some people I have met have settled into the US for a long time, but they tell me that the thing they miss most about Singapore are the 3 F's, viz Family, Friends and FOOD!
As usual, I got a bit lor sor (long winded) and had to have an intermission where our guests were allowed to get some food from the buffet table before settling down again to hear the rest of my stories. Actually I was quite happy to stop, but they really wanted to hear the stories! Seriously! Anyway, we ended the evening again with some Teh Tarik and everyone got some time to catch up and talk Singlish for a while.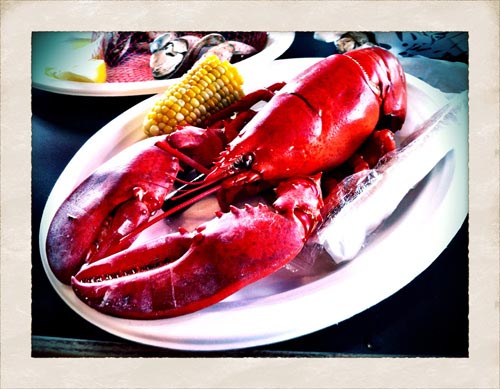 The morning trip to Boston was without incident and we arrived in time for an early lunch at Yankee Lobster Company. Having been to Boston before, Jason told me that this place was not as touristy as Legal Seafoods which is the one everyone knows about. After all, the way to eat Lobster is to simply boil it and eat it with melted butter, so all you need is for the Lobster to be fresh. And it doesn't get fresher than Yankee since they are actually wholesalers and had a warehouse full of Lobsters located just behind the restaurant!
My 1 1/2 lb lobster came complete with fries, a bib and instructions on how to deconstruct a lobster without making a fool out of yourself. Needless to say, our Lobster was excellent, though I wish they had a Chinese kitchen behind so that I could have it stir fried with ginger and shallots. It was such a waste that I couldn't extract all that flavour from the head and the shell!
Our meeting in Boston was held at the Island Hopper restaurant which was opened by a Malaysian couple and specialized in SEA cuisine. I only found out later that they actually served freshly made Roti Canai (Prata) too! The talk was a bit more challenging this time as everyone was seated at the dining tables and were ready to eat. At the same time the open area and poor sound system meant that I had to work harder to maintain everyone's interest.
During my talk, I touched on the origins of Fish Head Curry and was amazed that there was an elderly couple in the audience who can testify to my story of how the dish started with Gomez Curry! They told me that having retired, they were actually there to relax and look after the grandkids, but ended up busy making Nonya Kueh to sell at the weekend market! I also managed to meet with Tim Choo, the son of Dr Paul Choo of Goducate who told me he came specially to meet with me after hearing of our (his father and my) adventures in Sandakan! I was also pleasantly surprised to meet up with the ieatishootipost fans from Boston U, Harvard and MIT! Fancy that! I have fans in the US!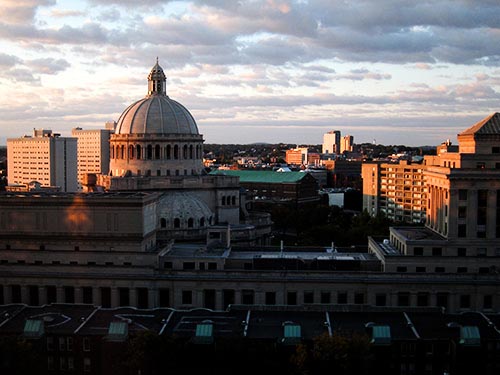 Anyway, I didn't managed to eat anything during the event (I wasn't flying all the way to US to eat SEA food!) so right after we closed up we headed for the Back Bay Social Club for what was to me, one of the best burgers ever. Granted, $21 for a burger is considered expensive by US standards, but this burger was pretty much what I have been trying to look for here in Singapore. Just a beautifully charred beef patty, melted cheddar and caramelized, nay, jammified onions sandwiched in a bun that is big enough to contain the beast of a patty, but small enough so you can get a good bite without suffering lock jaw. The patty was made of Aged Prime Rib, Short Rib, Flank and Skirt and the different parts of the cow's anatomy combined to add a depth of taste, texture and juiciness to the patty. It was a burger in which I had to close my eyes with each mouthful in order to appreciate the musky nuances of the aged meat.
The next day was pretty much a food trip as my flight back to Singapore was in the evening. So after a tour of the Old Boston State House where the declaration of independence was first read in 1776, we proceeded to Quincy Market to have some Boston Clam Chowder from the Boston Chowda company. This was in a food court setting so it costs only a few dollars and was pretty good, although I must say that I had probably eaten similar tasting clam chowder back home.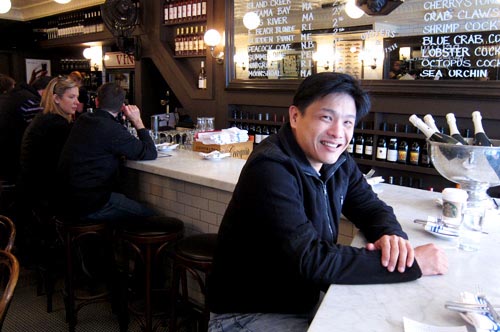 Next we headed to the Neptune Oyster Bar for some freshly shucked Oysters. We actually missed it at first and walked past this nondescript little hole-in-the-wall because the shutters were down. When we turned to walk back to it. When we got there, it was around 11.20am and another couple started lining up outside the shutters and so we joined the queue. This turned out to be a good thing because when the doors opened at 11.30am, people started to stream in and the whole place was packed by 11.40am! Boy, for a Kiasu Singaporean, I had inadvertently played Kiasu without knowing it! And you what? Sometimes it is good to be Kiasu 'cos I was sitting at the bar watching the oysters being shucked while at the same time watching the queue of people outside peering in like hapless puppies!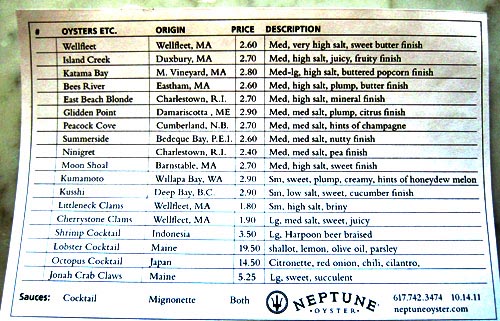 The wonderful thing about sitting in an Oyster Bar was that you get to taste test oysters from different parts of Massachusetts. Conveniently, there were 12 different variety of Oysters, so we ordered a pair each. Each oyster had their unique texture and taste characteristics and were conveniently arranged according to the the order card so that we can take a gastronomic tour of the oyster growing regions around the Mid-West. Of the twelve we tasted, Island Creek and Kumamoto were my favourites. Kumamoto Oysters were exceptionally creamy and left the deepest impression on me. It as only later that I found out that they were not local but shipped from Washington State in the West Coast!
After the magnificent Oyster feast, we visited the USS Constitution (aka "Old Ironsides" – the Ship that Blasted the British Back to Britain) to take a tour of the longest serving ship in the US Navy. But of course, you should know by now that the real reason was to work up a good appetite for our final Boston meal — the famed Belle Isle Lobster Sandwich.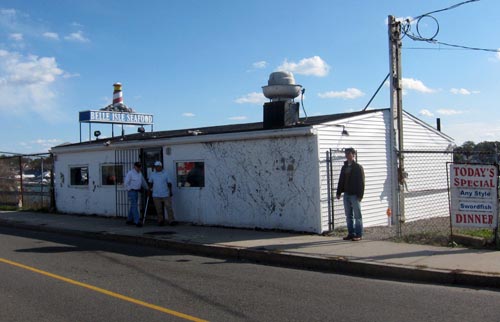 Now, Belle Isle Seafood exemplifies the kind of place I like to blog about. Unpretentious to the extent of bordering on Boh Chap (Can't be bothered), this shack in the middle of nowhere is the kind of place that is so old and rundown that it is actually hip and happening. There is no doubt that they are probably made more famous by Anthony Bourdain, but I am sure that this 50 year old establishment must have thrived for so long on its own merit, much like Chin Mee Chin back home. And like old establishments, Belle Isle simply serves darn good food at unimaginably low prices. OK, $19 for a sandwich is expensive. But $19 for a half pound of fresh lobster meat, dressed with mayonnaise on a buttered bun is a steal. I counted at least four claws and there must have been meat from at least 2 tails. That's two lobsters in one sandwich! I paid more for a single lobster just the day before and three times that price for a Lobster back home!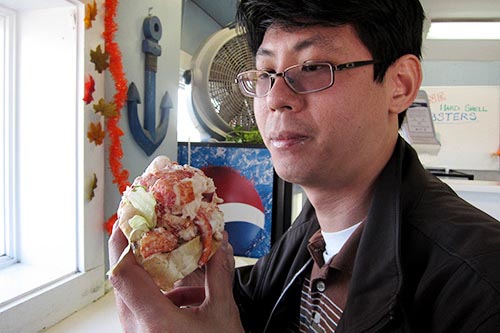 Belle Isle is just minutes away from Boston Airport and the Lobster Sandwich was a wonderful way to end my US tour. It was wonderful to have met many Singaporeans from all walks of life living in the US and sharing with them a piece of home. Many thanks to the Prime Minister….'s Office (OSU) for sending me on the speaker's circuit and especially to Special Agent Jason for ensuring that I fully utilized every calorie I had on some great American Cuisine!