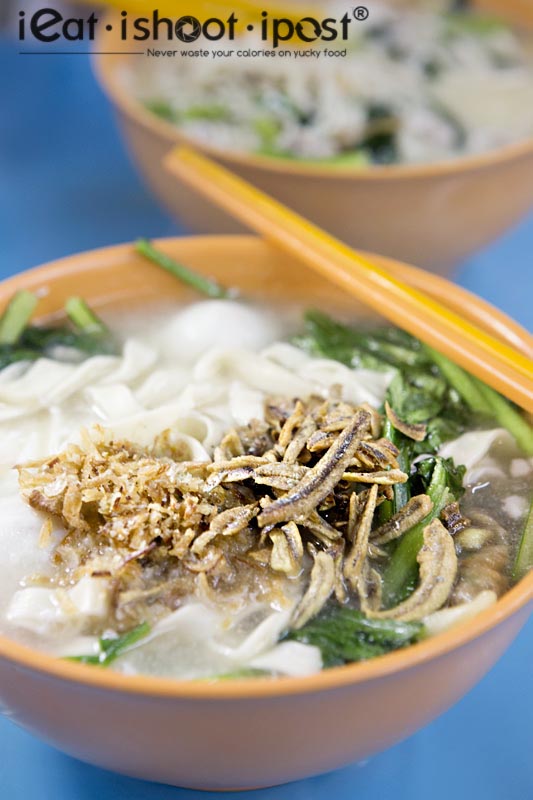 One of our readers wrote in recently asking me why I haven't blogged about Mee Hoon Kueh? Well, I'll have to admit that Mee Hoon Kueh is not one of my favourite foods. In fact, it is probably at the bottom of the list of 10 ten things I ever think of eating. One of the reason is because I never did come across this dish as a kid. In fact, I think it only appeared on our hawker scene in the late eighties or early nineties. It really hasn't been around that long. Having said that, I don't think I have ever eaten Mee Hoon Kueh either, but what I have eaten is Ban Mian.
Don't you think that Ban Mian is a most unattractive dish? Really, it comes across as a clump of limp noodles in a cloudy, insipid soup with green vegetables (and quite a lot of it) entangled in its murky mess. Even the craggy Bak Chor is ugly and unrefined as is the blob of half boiled egg with its reticular egg white strands wafting in the soup. Just about the only defining feature are the ikan bilis on top. Personally, there is nothing about it that screams out "Eat me! C'mon, what are you waiting for! Eat me now!!"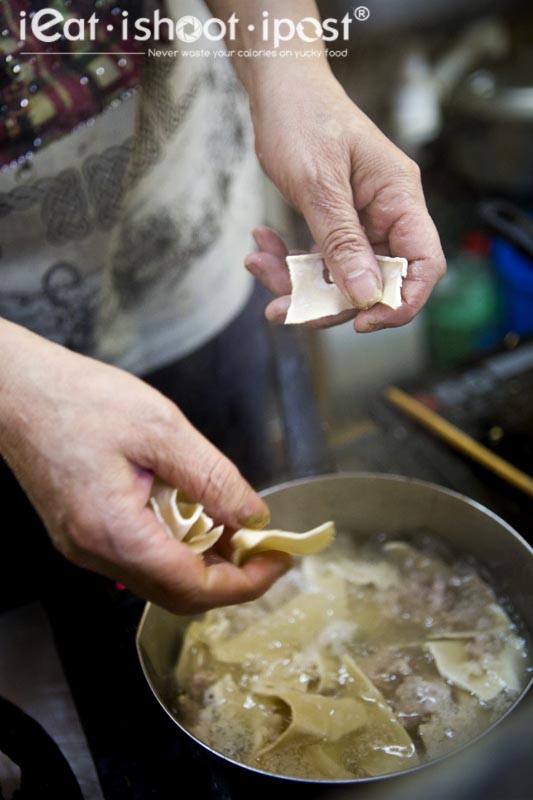 So what actually attracts people to Ban Mian? Well, I think it might be a good dish for anyone feeling the need for a large bowl of hot soup and a substantial carbo fix. It's especially good when you are feeling hungry on a rainy day and its probably one of the cheapest ways to fill the tummy which explains why there are so many students lining up for a bowl of noodles outside this particular stall everyday!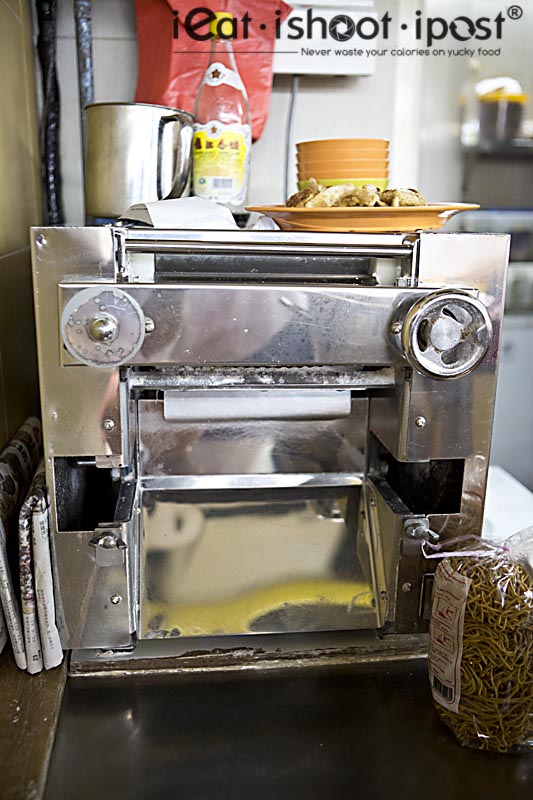 One of the attractions of Ban Mian is the freshly made noodles. Having said that, many stalls nowadays don't even bother to make their own noodles anymore! So it is comforting to see a noodle making machine at this non-descript little stall at the basement of Roxy Square II. The owners of this stall, a couple from Fu Zhou province best exemplifies the entrepreneurial spirit of first generation migrants. Having arrived Singapore some twenty years ago, they had been working in various restaurants before opening their own shop in the present location for the last 11 years.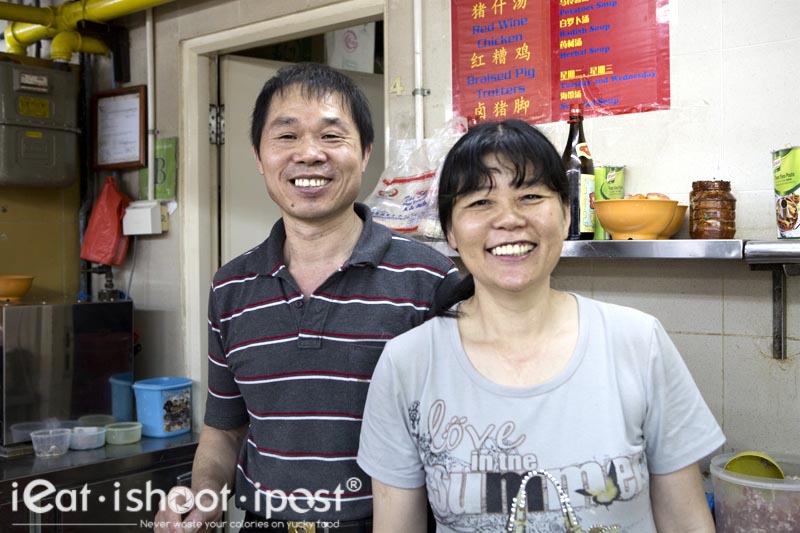 My kaki, Holydrummer has been eating here as a kid and has of late gone on a Ban Mian spree after the survey on our Facebook Fan page. Within a short span, he had gone to try Poon Nah City Ban Mian, China Whampoa Ban Mian and Geylang Lor 32. He insists that Qiu Rong is still the best or at least it is the most generous.
Conclusion
As far as Ban Mian goes this is one very hot, soupy and generous bowl of noodles. I can't say that its made a fan of Ban Mian out of me yet, but its as good as what I can imagine Ban Mian to be at this stage. Time to visit the other Ban Mian stalls to do a comparison! 4.25/5