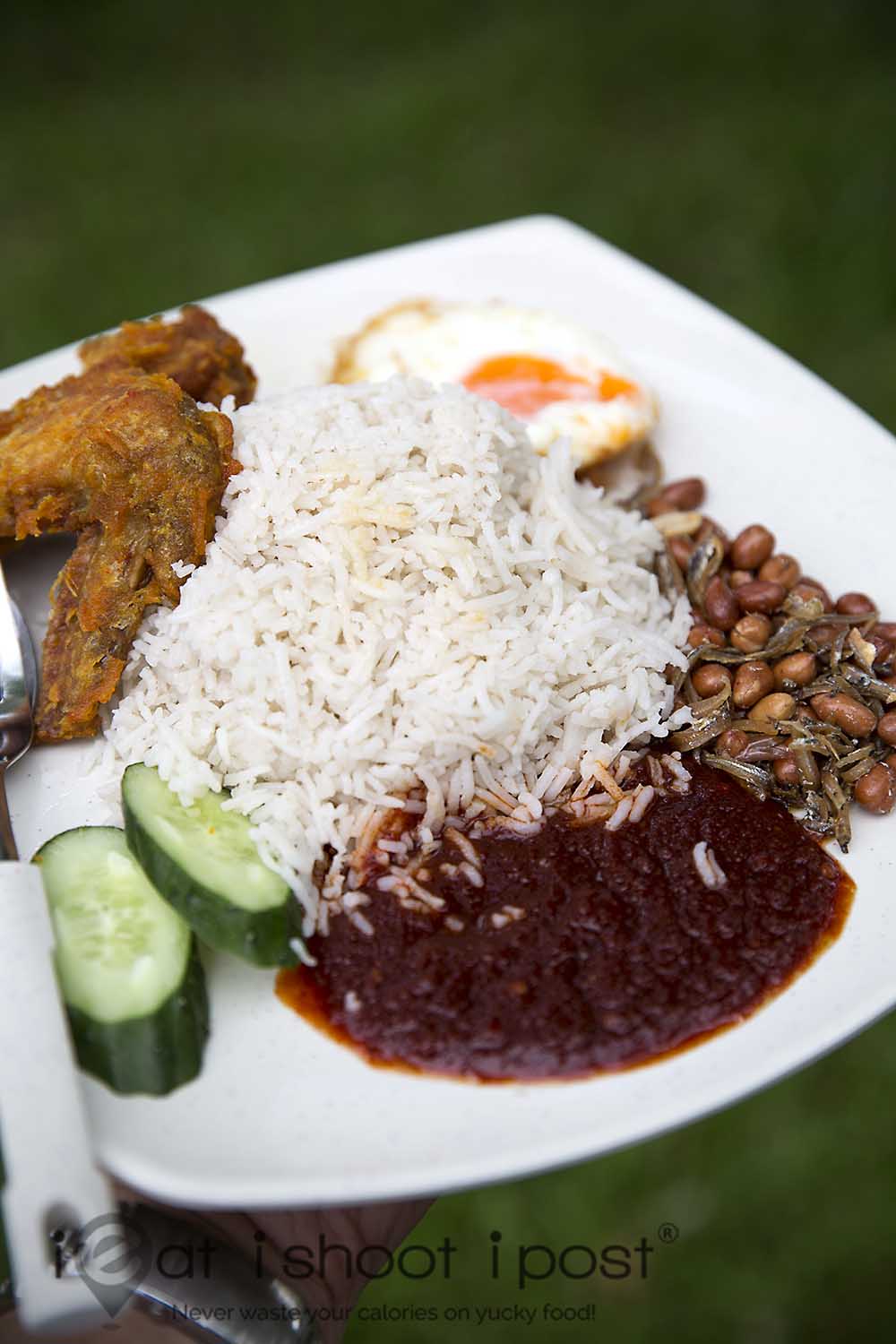 The idea of using basmati rice for nasi lemak is not new.  Selera Rasa Nasi Lemak at Adam Road Food Centre had built its reputation upon it and even managed to win the patronage of the Sultan of Brunei! What is surprising is that aren't more nasi lemak stalls capitalising on Selera Rasa's idea after so many years.   It is probably because basmati rice is more expensive and not many stalls want to take the risk as they fear that the customers would complain about the higher prices.
There are many advantages of using basmati rice.  First there is the health benefit.  Basmati rice has a lower glycaemic index compared to normal white rice. So it is recommended for diabetics as it doesn't raise the blood sugar as quickly.  Gastronomically, the texture of basmati rice is light and fluffy and it isn't as sticky as normal white rice, so it doesn't fill you up as quickly.  Hence, it is easy to finish a plate of basmati rice nasi lemak and feel just comfortably full instead "jialak".  (bloated)
The rice here is very good.  They insist on using freshly squeezed coconut milk which gives the rice a nice fragrance.  Although it is light and fluffy, there is enough coconut milk so that it is still "lemak" and doesn't feel dry and empty in the mouth.  The sambal tumis also complements the rice very well. Its a bit on the sweet side which is what I like.   I was there when they almost sold out so the chicken wings and eggs weren't freshly fried, so I can't really comment on the actual quality of the wings. 4.25/5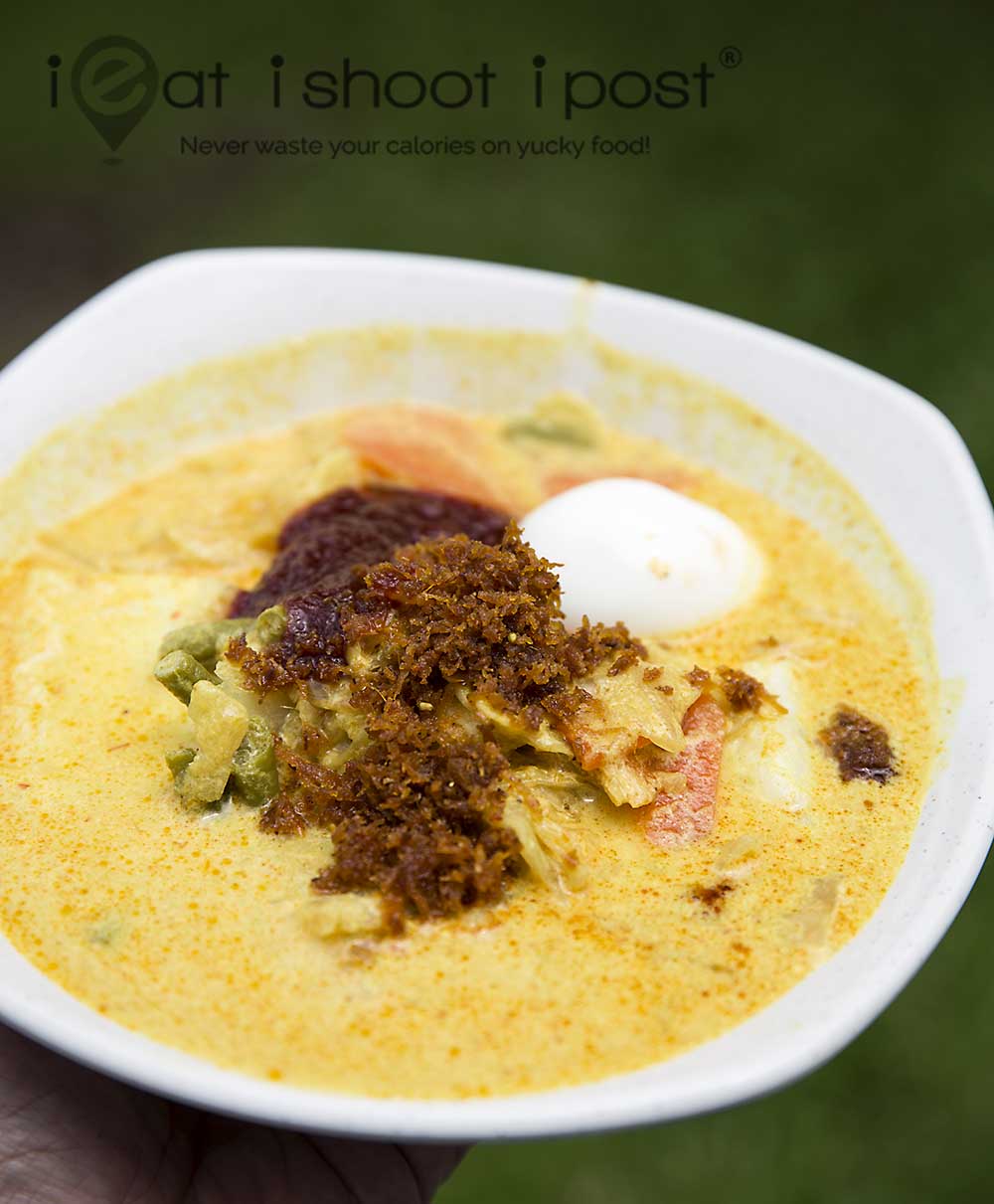 Although they call themselves "nasi lemak specialist", it was their lontong that I was more impressed with.  It has a certain homemade quality about it which makes it very unique.  The gravy is nice and thick, unlike the watery type that you would find in a lot of other stalls and the flavour is well balanced.  The lady boss, Mdm Mazwin Khan explained to me that she uses her own blend of fresh ingredients to make the rempah which is why the flavour is so unique.  4.5/5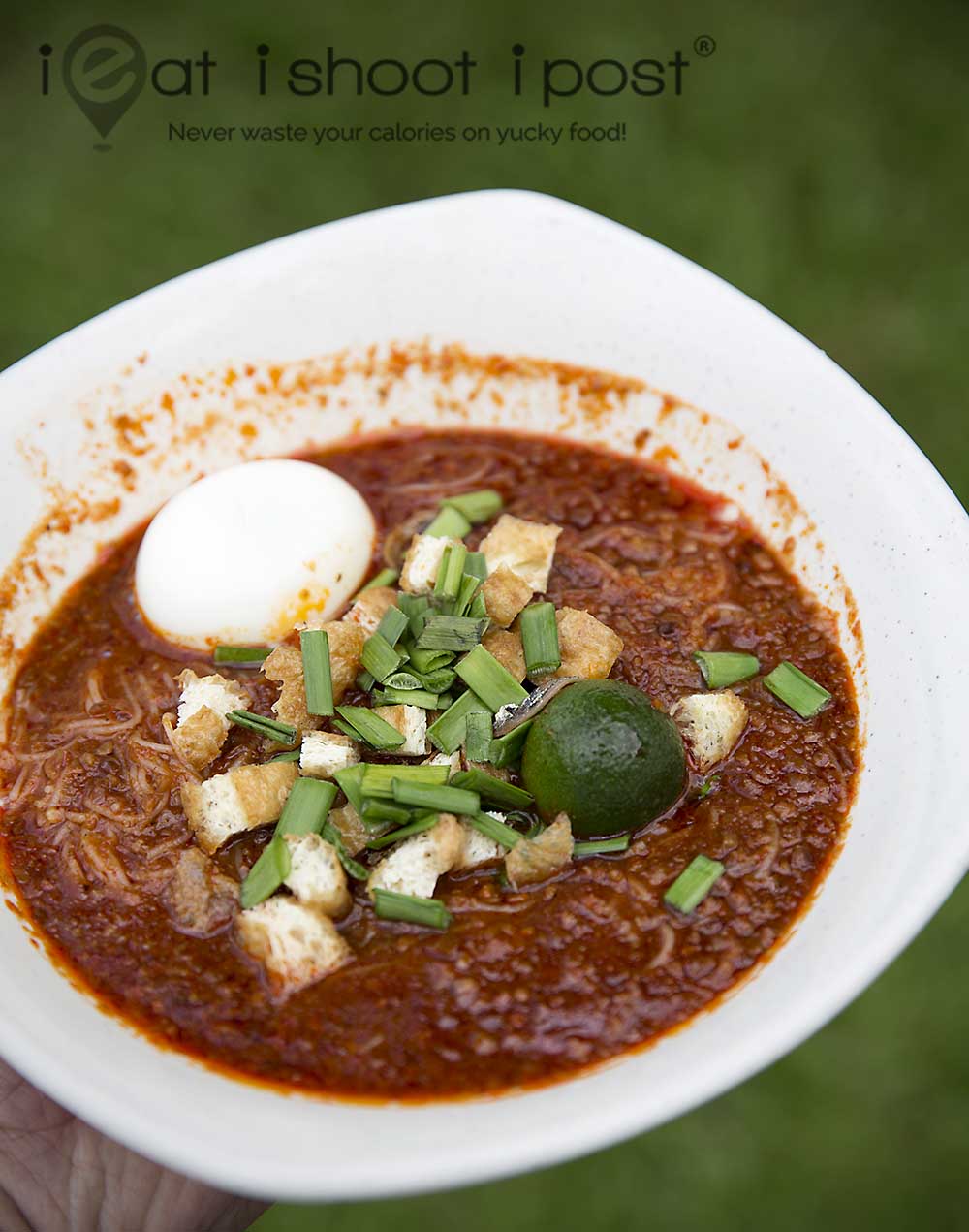 Her mee siam also has its own unique character.  It was just a tad sour for me, but I am sure it would suit those who like to feel an itchy scalp when they eat! 4/5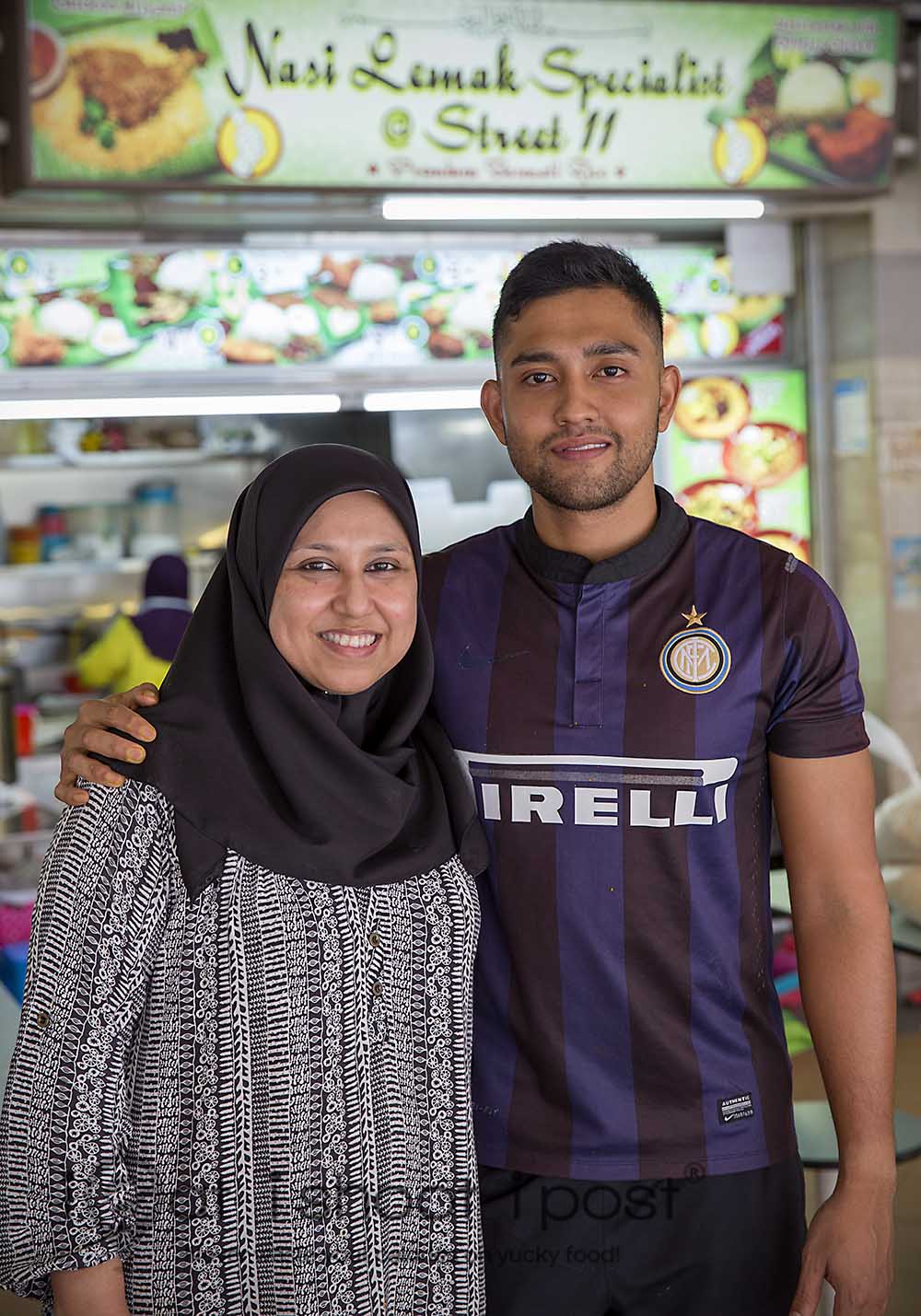 Helping Mdm Mazwin full time at the stall is her son, Ex Lion's 12 backup goalie, Qadir Yusoff.  He had recently left the game to pursue his passion in food!  It is great to see another upcoming Gen Y hawker!
Conclusion
This newly opened stall still has that home cooked taste as all the ingredients are prepared fresh without the use of premixes.  They might call themselves nasi lemak specialists, but the lontong is a real gem that you should not miss out on.