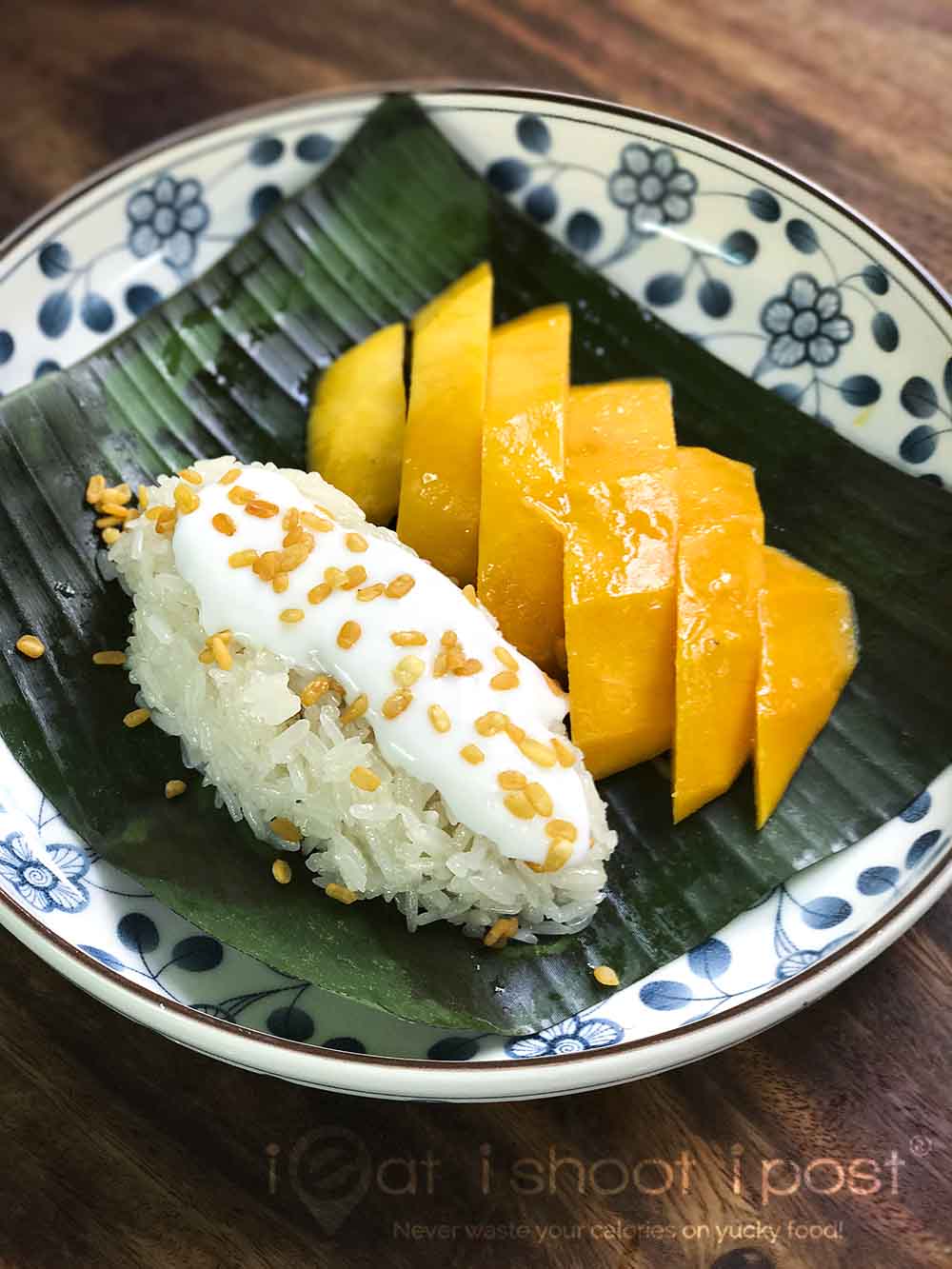 It's mango season!  So make the most of it by making some sticky rice to go with some beautiful mangoes!  It is actually quite easy to make, but in order to make it right, you do need to make the extra effort of steaming the glutinous rice so that you get individual grains of rice with a nice chewy texture.  The fried mung beans are optional but gives a nice crunchy and savoury contrast to the dish!
Ingredients
Glutinous rice 2 rice cups (180ml x 2)
Coconut milk 500ml
Sugar 150g
Salt 1.5 tsp
1 Tbsp cornflour dissolved in 1 Tbsp water
Split mung beans (green beans) 1/2 cup
Method
Wash and soak 2 rice cups of sticky rice and half cup split mung beans for four hours or overnight.  Strain the rice and place it in a steaming basket and steam for 20mins with knotted pandan leaves (optional) In the meantime add 150g sugar and 1.5 tsp salt to 500ml coconut milk in a pot and heat to dissolve sugar. Once the rice is cooked, place it in a bowl (I used the rice cooker pot) and add 200ml of the sweetened coconut milk and stir to mix. Set aside for 15 mins for the coconut milk to be absorbed.
In the meantime, drain the mung beans and fry in a pan with a tablespoon of oil till it is golden brown and add a pinch of salt to it. Let it cool on kitchen paper to absorb the oil. Dissolve 1 Tbsp cornflour in water and add to sweetened coconut milk.  Bring to a gentle simmer to thicken it.
Place the rice on a plate, top with the coconut sauce and sprinkle with fried mung beans and MANGO! You got yourself a delicious plate of mango sticky rice that rivals the ones that you find at the Thai restaurants!
NB: The rice keeps well in the fridge. Just microwave a portion to heat it up and it's good to go!
Notes and more details: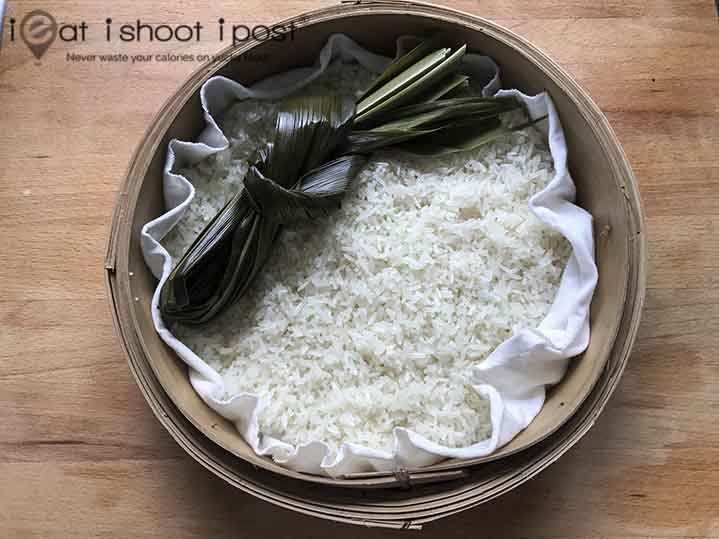 Steaming the rice ensures that each grain of rice retains its shape. You can cook it in a rice cooker with 1:1 portion water, but the texture won't be as good.  The pandan leaves are optional but gives a nice fragrance to the rice.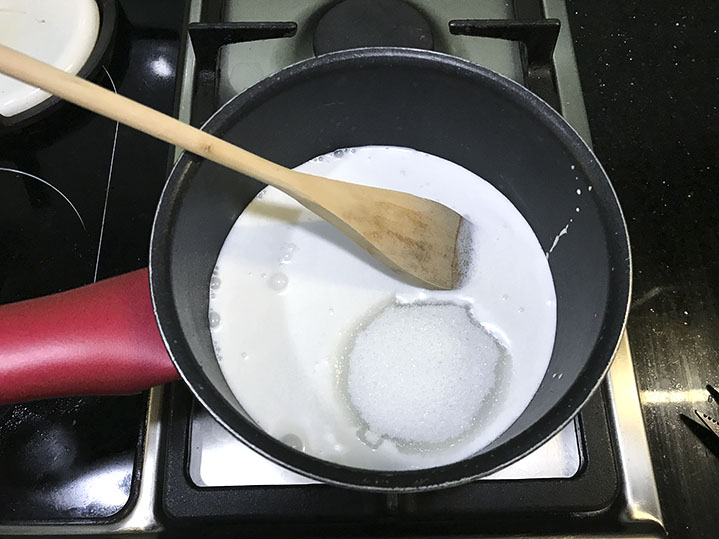 If you use fresh coconut milk from the fridge section of the supermarket, it won't look as white as the Kara brand ones in the UHT packs.  Both work relatively well but the UHT coconut milk looks more attractive when you use it to top the rice. They are also creamier as a thickener is added to the coconut milk.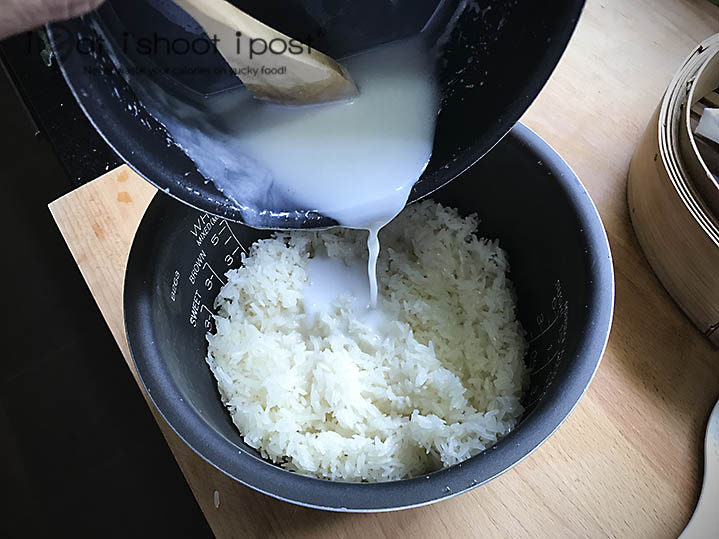 Mix the sweetened coconut milk to the rice while it is still hot and stir to mix evenly.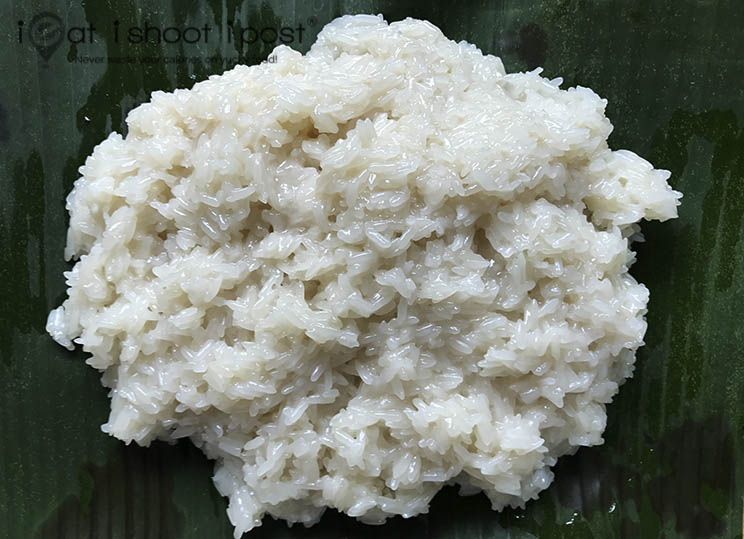 At first it will look very wet.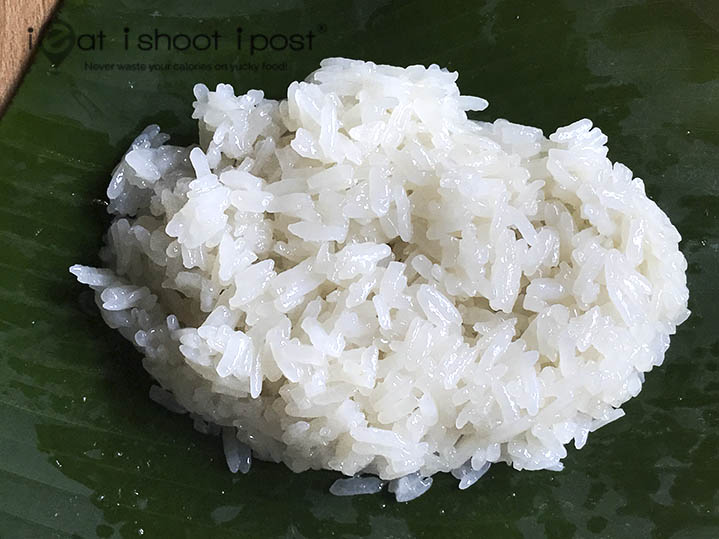 But after resting for a while the rice will absorb the coconut milk and become nice and shiny!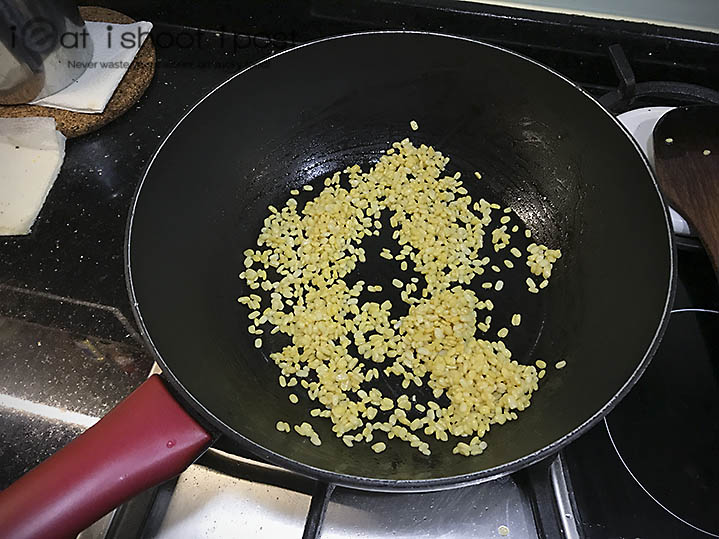 Mung beans are green beans or what is known locally as  "lek tau".  They are used to make tau suan and you can find it at the dry food section of the supermarket.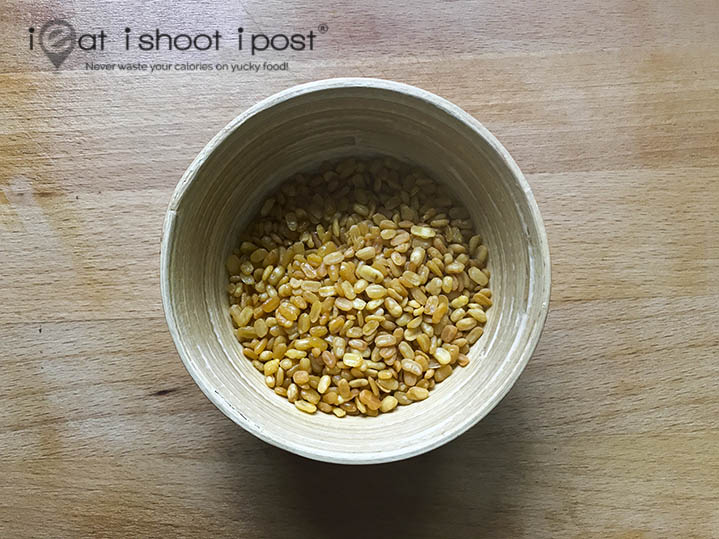 Slowly fry it in a pan with a tablespoon of oil till it is toasty brown and crunchy.  Let it cool on kitchen paper to absorb the excess oil. Add a pinch of salt to to bring out the flavour.  You may also use toasted sesame seeds to substitute or just leave it out if you don't have the time.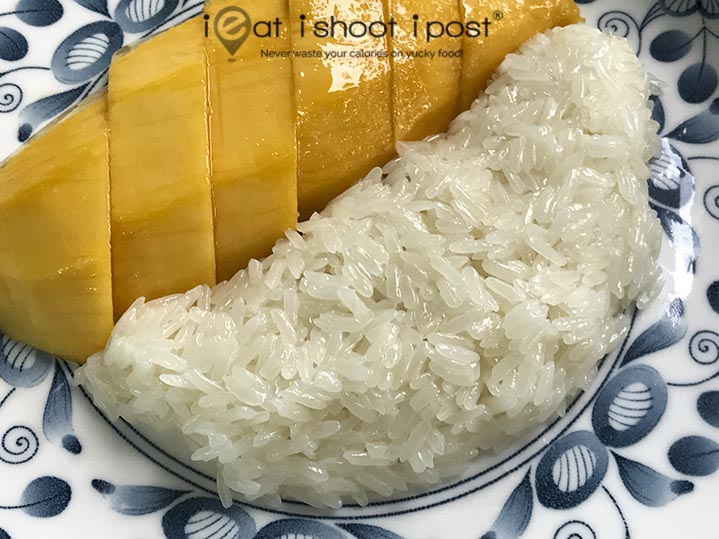 Enjoy the mango season!
Disclosure: Some links above are affiliate links, meaning, at no additional cost to you, we will earn a small commission if you click through and make a purchase.