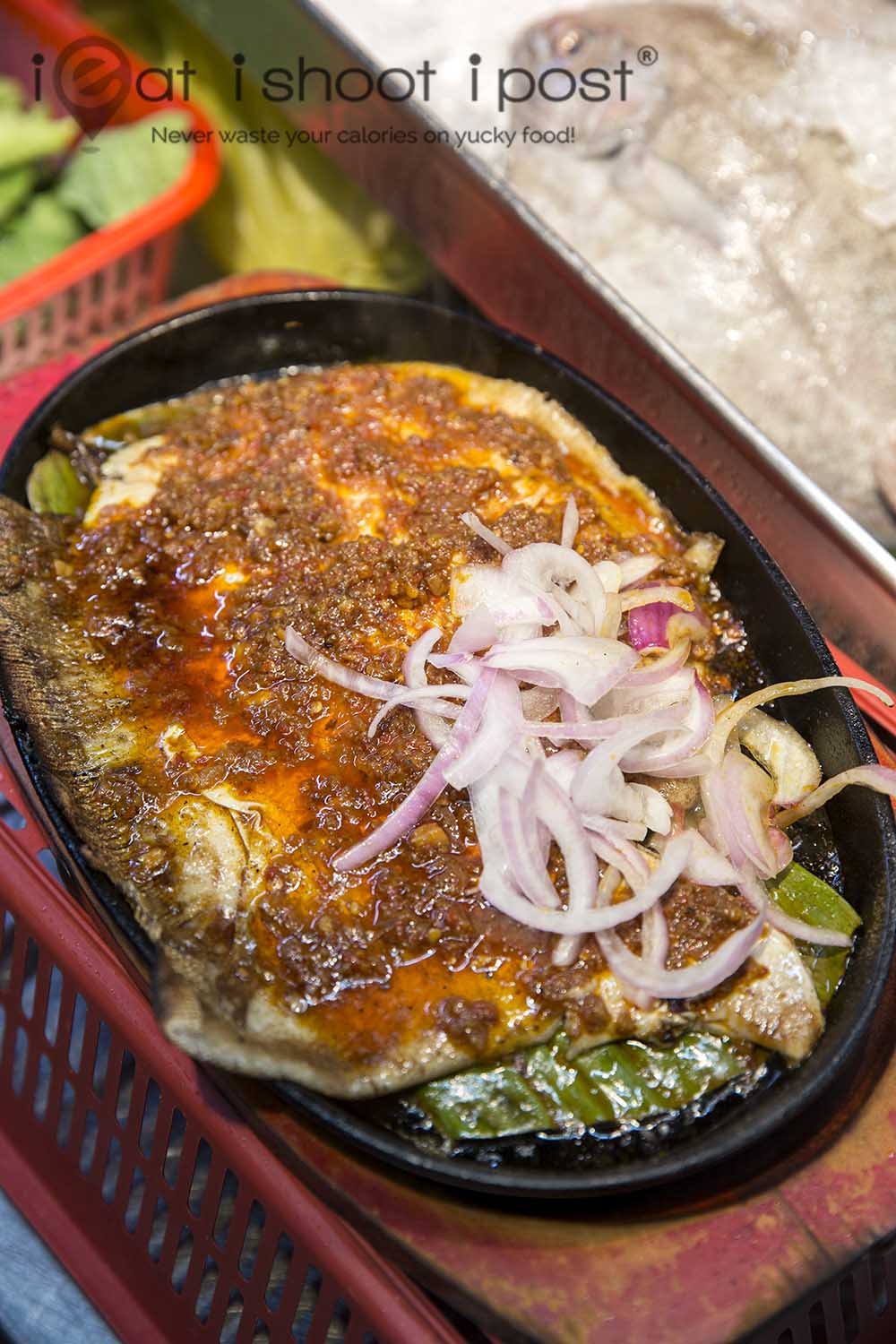 My quest for the origins of Singapore hawker dishes has brought me to this BBQ seafood stall at Yuhua Village Food Centre where I met the lady who claimed to be one of the first hawkers to serve BBQ Stingray in Singapore!
I think most Singaporeans would consider BBQ stingray as part of our cultural heritage.   However, this dish has not been around for as long as dishes like chicken rice or satay.  I only realised just how integral it was to our canon of Singapore dishes after Anthony Bourdain mentioned it in the Simpsons episode, "The Food Wife".  He might have bastardised it by wrapping it in pig stomach and calling it "hung her kway chup", but any Singaporean watching the episode will know that the "hung her" he mentioned was a nod to the BBQ stingray.
Mdm Neo claims that her husband, Mr Chew Yeo Huat was one of the first hawkers to sell BBQ stingray.  After travelling to Penang to learn the recipe, he returned to start his food stall at  Woodlands Food Centre in 1982.  In those days, stingray was really cheap because hardly anyone knew what to do with the fish which can sometimes wreak of ammonia.   Slathering it with a fiery sambal chilli proved to be the real game changer.  Since ammonia is alkaline, the tamarind juice in the sambal chili acts as an acid to neutralise it and the potent chilli helps mask other off putting flavours.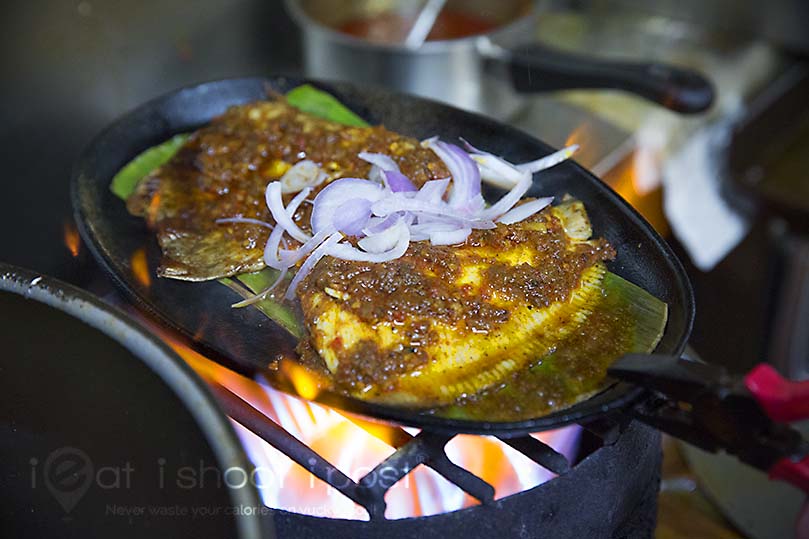 Mdm Neo joined her husband at the stall when they got married in 1989.  The business was so good that they soon expanded to a second stall in 1991 in Macpherson.  By the end of the 90's they had expanded to 15 stalls, all of them using the same sambal and cinchalok made from a central kitchen.
I can still remember the first time I came across BBQ stingray.  It was at an unassuming little stall at Blk 54, Teban Gardens Rd in 1987.  In those days, you could get a whole wing for just $5 and the stall sold only one item.  Nowadays, the price of a plate of BBQ stingray has more than doubled to $12-15, reflecting the rise of its popularity.
With the information gathered so far, it would seem that BBQ stingray started in Malaysia as ikan bakar and was brought to Singapore in the early 80's.  We can't confirm if Mr Chew was the first to start selling BBQ Stingray in Singapore, but he was certainly one of the earliest stalls.  It started to get really popular by the late 80's and 90's by which time BBQ seafood became very much a part of the food centre, especially in the evenings.
NB: If anyone remembers eating BBQ stingray in the 70's, please do write in and let me know!
Mdm Neo's BBQ stingray is very good and it is one of the few places that still serves it on a sizzling hot plate.  It restored my confidence in the dish after a recent one I had at a famous food centre where razor thin slices of stingray were served on a foam plate and topped with placid sambal chilli with as much ooommph as the cold oatmeal served at the hospital.
The sambal chilli here, on the other hand, will cause the hair on your head to stand.  It was a tad too spicy for me as I don't have a high threshold for the heat.  But I am sure it will satisfy those of you who enjoy chilli masochism.  The stingray is cooked just nice so that it is still moist and flakes nicely and the hotplate means it arrives on your table with smoke and sizzle! 4.25/5
What is not going for it is its location at the sleepy end of the food centre.   Certain foods, like BBQ stingray just need to be eaten in a certain type of environment.  I am sure you would agree that BBQ stingray is at its best when it is eaten at a bustling food centre at night and preferably under the stars!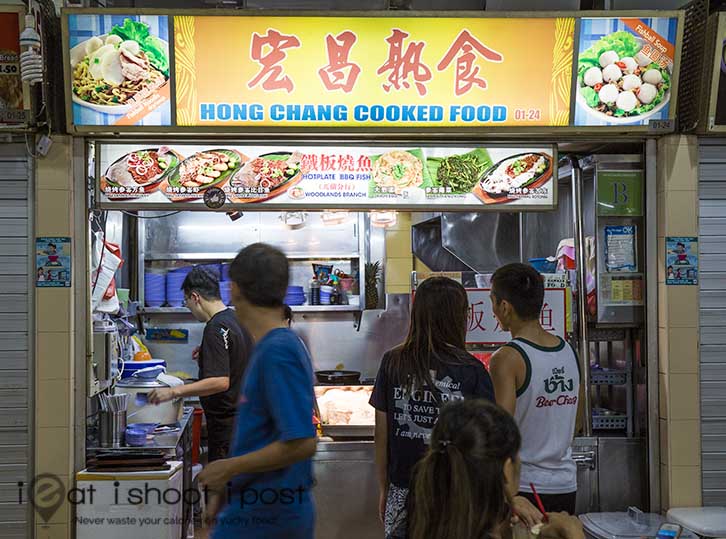 Conclusion
One of the few stalls around that are still serving BBQ stingray on a hotplate.   The stingray here is very good and the chilli is very hot. he only thing not going for it is the lack of buzz in that corner of the food centre.