This stall is closed!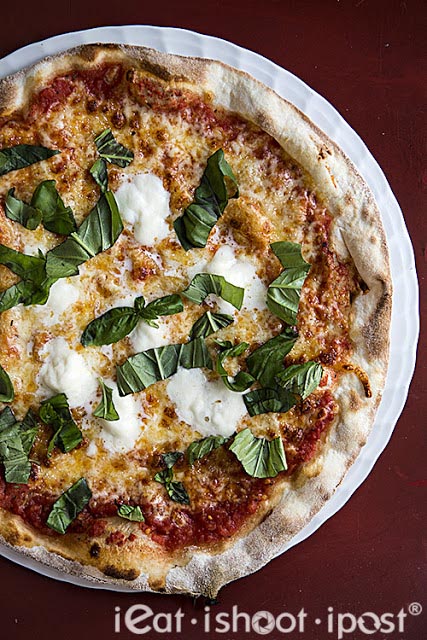 Finally! A takeaway pizza place that is worth the calories!
Good news for pizza lovers who are looking for the thin crust, restaurant style pizza but don't want to have to sit down in a restaurant to eat it. More importantly, you don't need to pay GST and service charge on top of an already overpriced pizza. What's even better is that you can buy two such pizzas for the price of 1! That means for $23, you can simply drop by the little stall and take away two rucola and parma ham pizzas in takeaway boxes and get a quick pizza fix!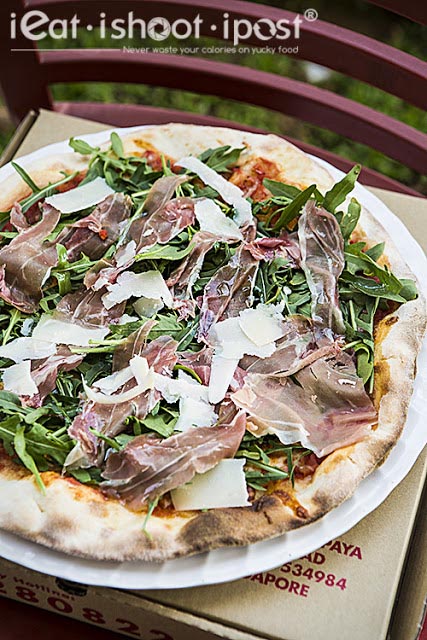 Now, here's the caveat. Although the restaurant is called Napolizz and they claim to sell authentic Napoletana style pizza, let me just say that not everyone is familiar with the definition of a Vera Pizza Napoletana (True Pizza Napoletana) that has been stipulated by the Associazione Verace Pizza Napoletana. Over the years, I have written extensively on the subject of the Vera Pizza Napoletana and I must admit that I have become somewhat of a pizza snob. So what Napolizz is selling is NOT a Napoletana style pizza. The oven is wrong, the crust is wrong, the sauce, toppings etc etc, they all don't conform to what is a Vera Pizza Napoletana.
Having said that, the pizzas are still very good in its own right and should appeal to the current Singaporean pizza palate which is still leaning towards a thin crust style pizza with the edges that are crisp like a water cracker. Toppings wise, they are of the restaurant standard. You do have a choice of Buffalo mozzarella, Rucola, Parma Ham, shaved Parmaggiano Reggiano and other ingredients which the Italian restaurants are using. I am just happy to be able to find a decent pizza that costs $11.50 that the kids love and I actually enjoy. 4.25/5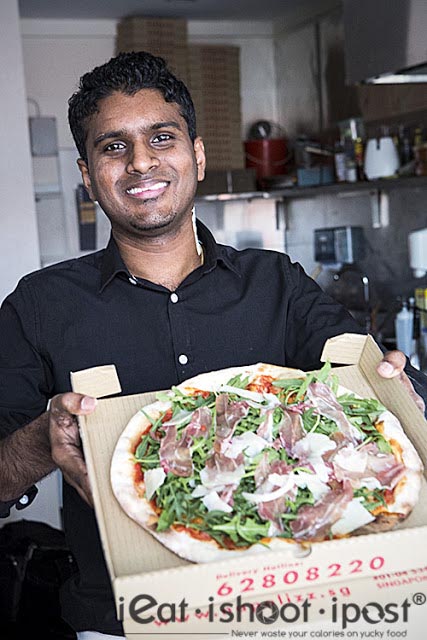 The guy behind this idea is Negan, a 29 year old chef who had been working at various Italian restaurants and seeing how profitable pizza actually is, decided to come out on his own. His concept of just having a little takeaway shop for restaurant style pizza is brilliant and I feel that as long as he has the one for one promotion and maintains the quality of the pizza, he should be getting a queue outside his little pizza shop very soon!
Conclusion
We have been back three times for his pizza already. The kids love it, I like it. It's quick, cheap and good.