A Bib Gourmand Eatery 2019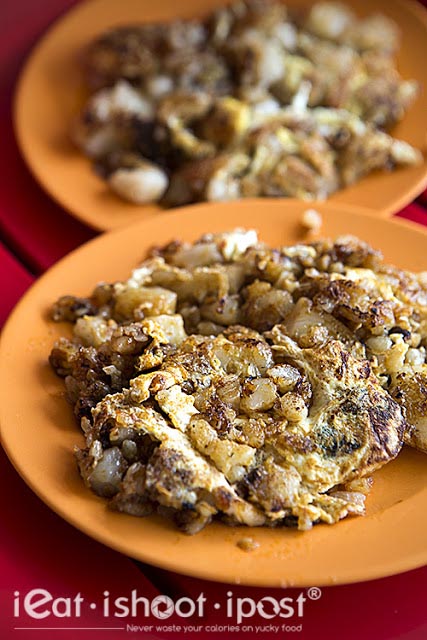 I have been a little bit crazy over carrot cake lately and have been on a quest to create the ultimate carrot cake at home. I have tried several different recipes and I am just about finished with a recipe which I will blog about soon.
Before you can try to come up with the ultimate carrot cake recipe, you must first define what the ultimate carrot cake is supposed to be like. This is where the difficulty lies. As you may well know, carrot cake takes on two broad forms in Singapore. One is the white variety and the other is the black. Within the white variety, there are many variations. Some hawkers like to chop the carrot cake into tiny pieces and then add the egg, fashion them into tiles then fry them to a crisp. This is the style of the famous Chey Sua. The two carrot cake stalls at Upper Bukit Timah food centre, viz He Zhong and Seng Kee also fry them into tiles but they tend to be thicker and more eggy. Then there are the more traditional style where they don't form them into tiles but fry the carrot cake haphazardly, much like any fried kway teow or noodles. This is the style that Fu Ming employs. At this stage, I am leaning a little more towards this style of Carrot Cake.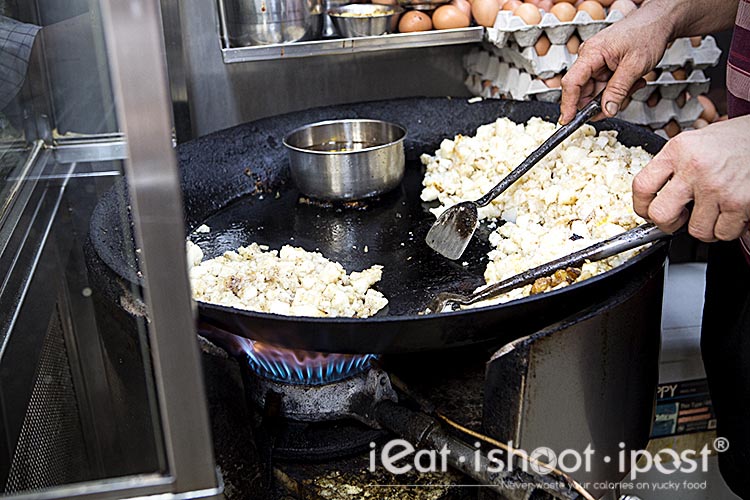 I was first alerted to Fu Ming by one of our makan kakis, Metranquility, who told me about this particular Carrot Cake at Redhill which has that elusive wok hei. When I visited the stall and saw the smoke rising from his cast iron pan and the carrot cake steamers at the back of the stall, I could see blinking neon lights appearing over the man's head, spelling "HAWKER MASTER ALERT"!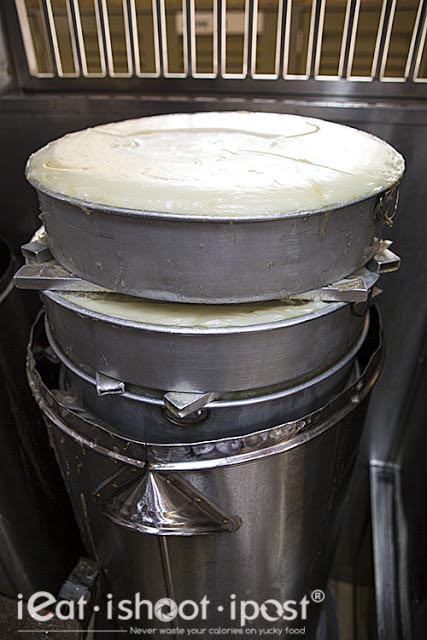 It might come as a surprise to you, but there are actually still quite a few hawkers who are still steaming their own carrot cake. One would have expected that most of them would simply buy them from factories nowadays. Of course, the majority of carrot cake stalls do procure them from factories, especially the ones from the food courts. But if you bother to look around, there are still quite a few hawkers that persist in steaming their own carrot cake. This is one of the criteria I look for when deciding whether to write about a particular stall.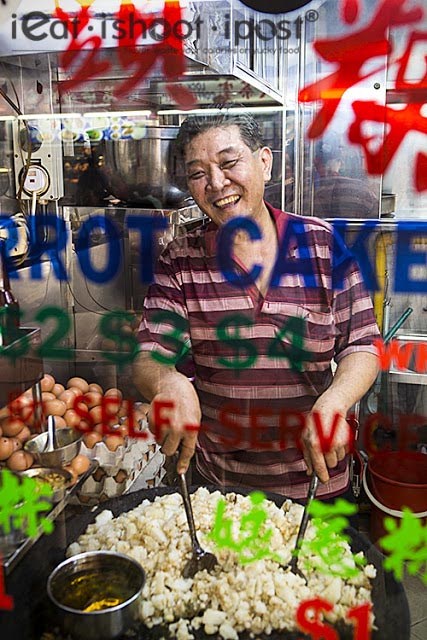 A while ago I wrote that most carrot cake stalls are either good for the white or the black carrot cake. This is usually the case for most places but not so at Fu Ming. Both the white and black versions are excellent.
He employs different frying techniques for the each version. With the white version, he makes sure that the cake is chopped roughly so that there are big and small pieces. The big pieces allow you to enjoy the soft texture of the cake and the flavour of the radishes while the smaller pieces get charred quickly so that you get to enjoy the crispy charred crust. If I have anything to complain about, it is that I would have liked some the dish to be topped with some freshly chopped spring onions for extra fragrance. But I guess I shouldn't complain too much about an expertly fried homemade carrot cake which starts from $2 a plate. 4.5/5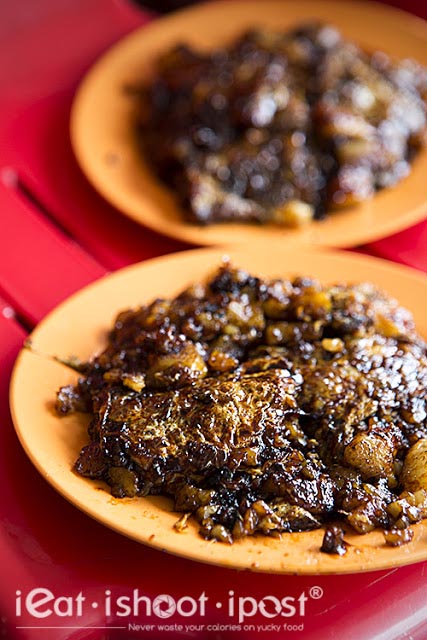 With the black version, the crust is not so important since the black sauce will soften the crust even if it forms. However, he employs a different technique where he adds the sweet sauce twice; once in the middle of cooking and another time just before he serves it on the plate. That is why his black carrot cake glistens with a sexy dark appeal when he passes you the plate! 4.5/5
Conclusion
This uncle really embodies everything that we like about hawker food. It's cheap, it's good and it's made with dogged passion!