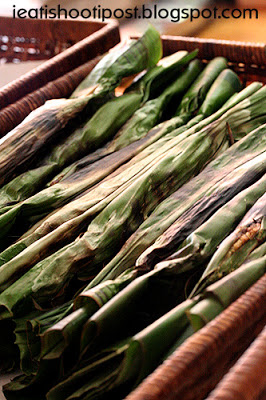 Every now and then you get that craving for something savoury and satisfying but you aren't necessarily hungry. It's the kind of hole in your foodie soul that are best filled by foods such as Sausages, Satay, Bak Kuah, Cheeses, Yakitori and Potato Croquettes. Another really great snack to satisfy that umami crave has to be our very own Otah!
Whilest the more common form of Otah are the ones served in coconut leaves, you are more likely to find stalls selling the banana leaf version when you are in the Joo Chiat or Katong area. That's because the Peranakans are widely accepted to be the originator of this version. Nothing beats a freshly grilled otah. The smell of the chilli fish paste and the burnt banana leaf is probably one of the most alluring smells you can ever come across in Singapore! If you don't believe me, just close your eyes and imagine yourself walking along a row of shophouses on a chilly night. Now imagine the smell of the otah wafting through the air………. (Good news if you are reading this in the middle of the night, they opened from 11pm all the way to 7pm the next day!)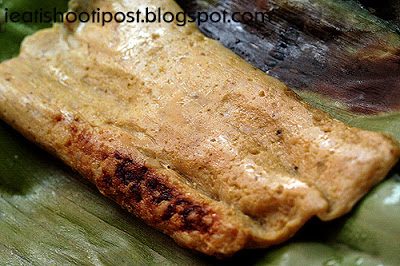 Though I have always liked the usual Mackeral Otah here, on this occasion, I was pleasantly surprised when I discovered their White Fish (non-spicy) Mackeral Otah. I have never liked non-spicy otahs because up till now because they all tasted like ordinary fish cake to me. But THIS one is very very different. It's spicy and savoury without the heat and the texture is soft and smooth. It has that quality about it that you just have to down five pieces before you can start thinking about stopping. 4.5/5
Conclusion
I have never tasted non-spicy otah this good before! Hey I think I almost prefer it over the normal spicy one! Really must try lah!