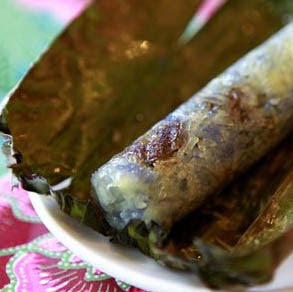 Registration is Closed! Thanks for your support!
Registration is opened for our next Makan Session!
This time round we will be doing a Peranakan Appreciation Session. I have specially asked Bibik Kathryn from Peramakan to prepare some of their signature Nonya dishes plus a few special items which are rarely prepared by restaurants nowadays. Bibik Kathryn will also be there to teach us about Peranakan culture and dishes.

As part of our Community Project, $10 per pax will go towards Van we are sponsoring for the kids!
Here are the details:
Venue: Peramakan, Keppel Club
Date: 27 Mar 2010
Time: 1.30pm (Registration starts at 1pm)
Price: $40 per pax (includes the $10 donation to Goducate)
Details: To register, write to ieatishootipost@gmail.com. In the Title write: Peramakan Session and in the first line write: Name, Nickname, Handphone, No. of Pax
Menu:
Appetiser:
Nasi Ulam (Aromatic rice served with finely sliced Asian herbs and seafood)
Soup: Nyonya Hee Peow (Cabbage, fish maw, fish, prawn & pork balls in rich fish & chicken stock)
Main Dishes:
Babi Toh Hay (A traditional pork dish cooked with preserved shrimps fermented in wine)
Hati Babi Bungkus with Luak Chye (Nyonya pork & liver balls served with Luak Chye – a special Nyonya pickled vegetables)
Itek Sio(Peranakan style braised duck in fragrant tamarind & coriander sauce)
Ayam Buah Keluak (Chicken braised in rich Indonesian black nut gravy)
Udang Masak Kuah Nanas (Prawns in hot pineapple gravy)
Seafood Otak Otak (Unique to PeraMakan, fish, squids & prawns in a rich spicy paste grilled on a kunyit leaf)
Nyonya Cheh Hu (Home-made prawn crackers, fried taukwa, jelly fish & squids in a refreshing salad)
Sayur Nangka Masak Lemak (Young jackfruit in rich spicy gravy with prawns)
Desserts
Rempah Udang (Sweet & savoury prawn fillings encased in steamed glutinous rice, rolled on banana leaves & grilled)
Ice Chendol (Slurpy chendol strips and kidney beans with gula melaka & freshly squeezed coconut milk)
Durian Pengat (Penang-style dessert of home-made durian mousse, served chilled with sweet potatoes and yams)
PeraMakan's Signature Durian Puffs (A hot favourite with our customers – puff pastries filled with fresh D24 durian)
My blog post on Rempah Udang is here