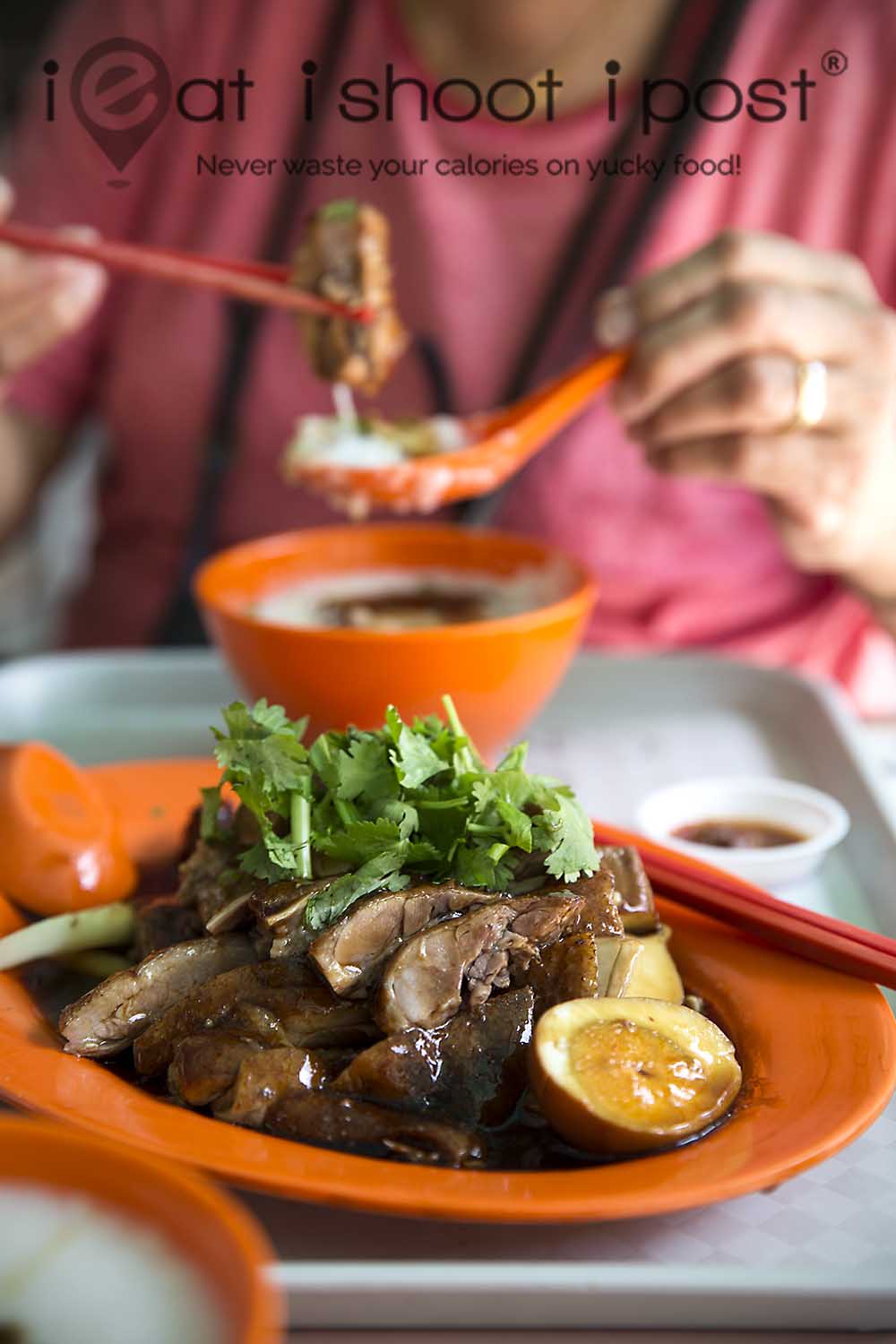 If a foreigner were to ask you which are the most iconic Singaporean dishes, would you mention braised duck straightaway?
Yeah, I know, right?!
You probably would have said, chicken rice, chilli crabs, laksa, fried Hokkien mee, char kway teow or even carrot cake but braised duck….. well, we do like it and there are quite a few nice braised duck stalls around but it doesn't really belong in the canon of iconic Singaporean food… or does it?
Perhaps the problem with braised duck is that it faces an identity crisis.  Unlike carrot cake which is usually found only at specialised hawker stalls, braised duck appears at, Teochew porridge stalls, fish soup stalls, kway chap stalls, braised duck noodles stalls and families with grandmas who still make it at home.  So is it a hawker dish, a home cooked dish or is it part of a spread of Teochew porridge dishes?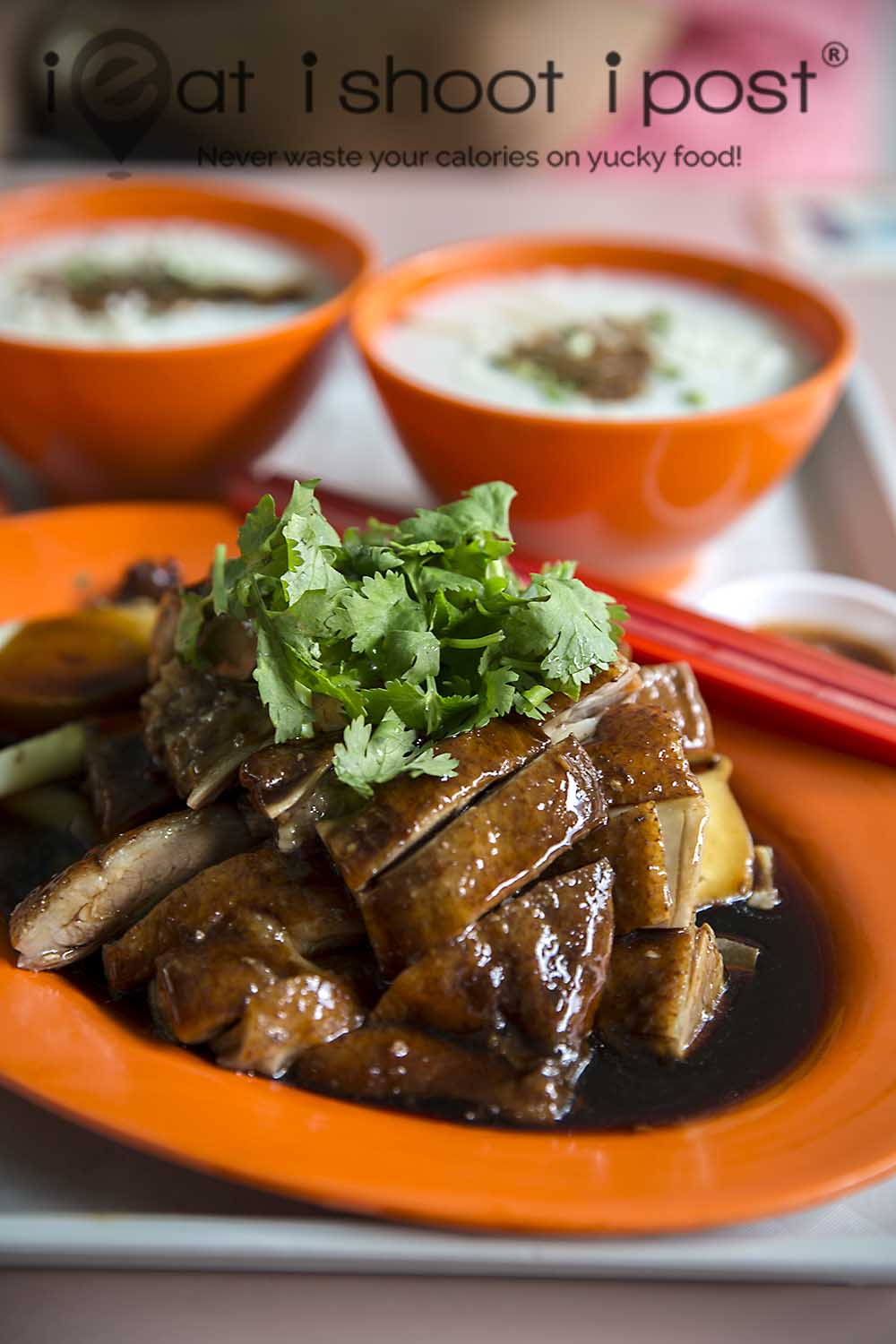 Last year's announcement that Liang Zhao Ji Braised Duck made it to the Bib Gourmand listing in the Michelin Guide came as quite a surprise.  Not because it wasn't worthy of it — it is one of the most famous braised duck stalls in Singapore — but because braised duck has always in the B list of foods to eat when one visits our island food paradise.
Liang Zhao Ji has been around since the 1960's and started off as a roadside stall outside of the Hoover theatre in Balestier.  The stall moved to its current location at the Whampoa Drive Food Centre in 1978 as part of the government's initiative to clear the hawkers off the streets.  In 1979, Mr Low Ah Leng, started working there as a 17 year old apprentice and subsequently took over the business from the original hawker in 2005.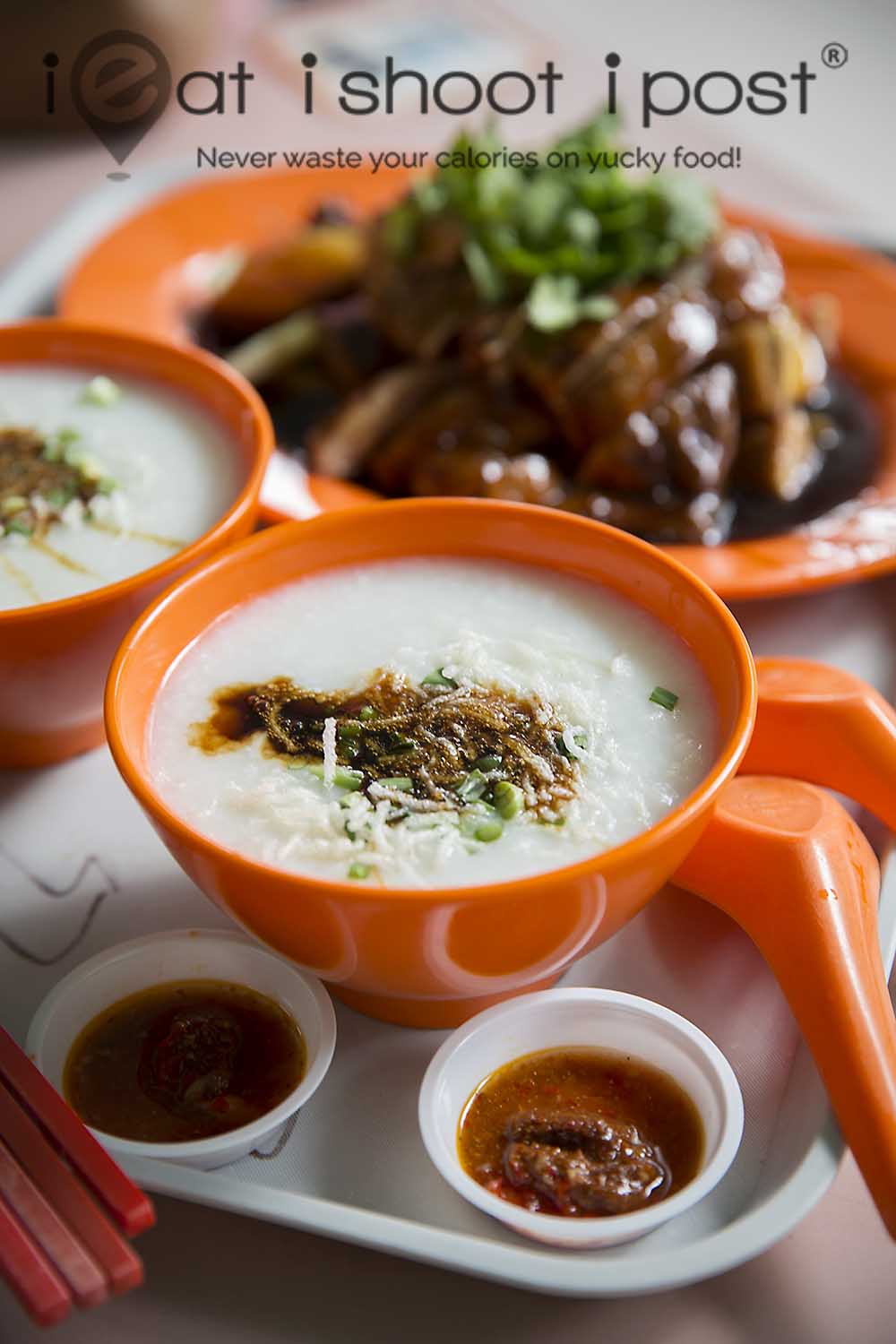 Mr Low is Teochew, but his master was Cantonese and so the duck porridge is considered the Cantonese version of a Teochew dish that is ironically made by a Teochew!
So what is a Cantonese braised duck, I hear you ask?
Well, that is a good question.
According to Mr Low the braised duck is Cantonese style because it was made by Cantonese man.  As such he uses 12 different herbs in the braising sauce.  The porridge is also made in the style of the Cantonese congee which is flavoured with stock and cooked till it is smooth, unlike Teochew style porridge where the grains of rice still retain their integrity.
The duck was tender and flavourful without being too salty.  Mr Low makes it a point to reduce the amount of salt in the braising sauce to make it a more healthy for his customers.  He uses 2.9-3kg ducks as they are more flavourful and he tells me that timing is of paramount importance in producing a tender duck.  The braising sauce has a calming sweetness that comes from the rock sugar and herbs and goes really well with the smooth and flavourful congee.  4.25/5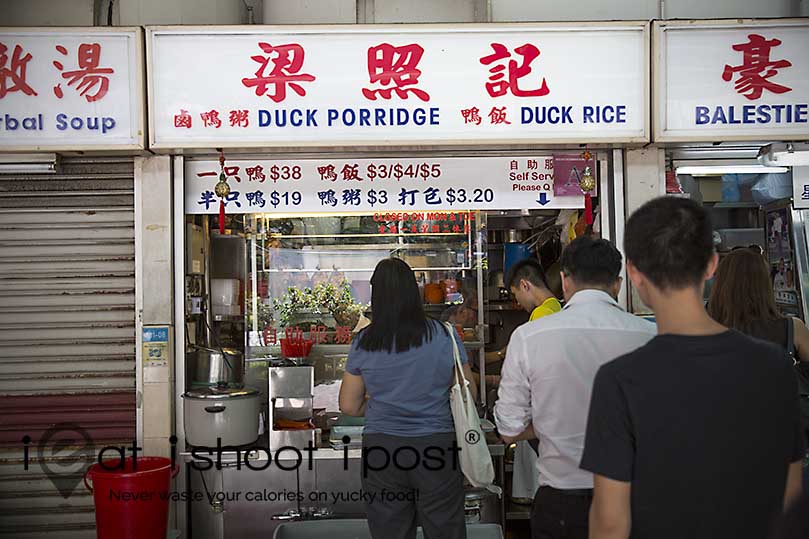 Conclusion
So.  Braised duck.  Is it an iconic Singaporean dish or is it just another dish which we all enjoy but would never introduce our foreign friends to? Whatever it may be, Liang Zhao Ji has made it into the Michelin Guide which might mean that the status of braised duck might change in the future!  Let's wait and see!
Congrats to Liang Zhao Ji for being listed in the Bib Gourmand category of the Michelin Guide Singapore 2016, 2017.