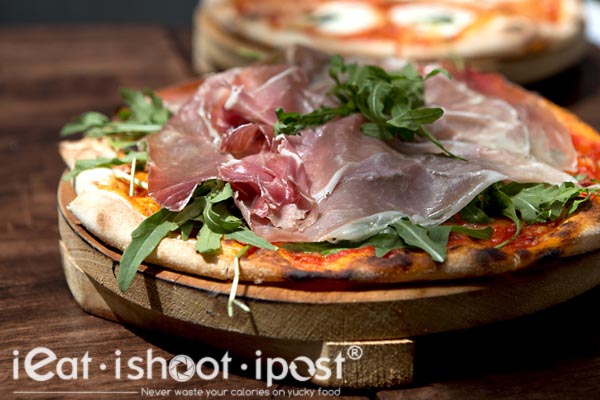 Have you ever adopted a restaurant before? You know, that's when you are so happy with everything at a particular restaurant that you tell yourself "Ahh!! From today onwards I am going to come here whenever I feel like having……!"
Well, our family just adopted La Pizzaiola as our Pizza restaurant!
The kids are always hankering for pizza and so I am always looking for a comfortable place to bring them to that I serves pizza that I would like to eat as well. That usually means that the place has a Wood Fired Pizza oven and serves hand crafted Napoletana style pizza. But the problem is that such places are always a little expensive.
Damien, my Pizza buddy who spent some time learning the art of making pizza from the Pizza Master Gaetano tells me that in Italy, pizza is one of those cheap and affordable things that you can to eat everyday. But as you are aware, it is not easy to get a good pizza for below $20 in Singapore.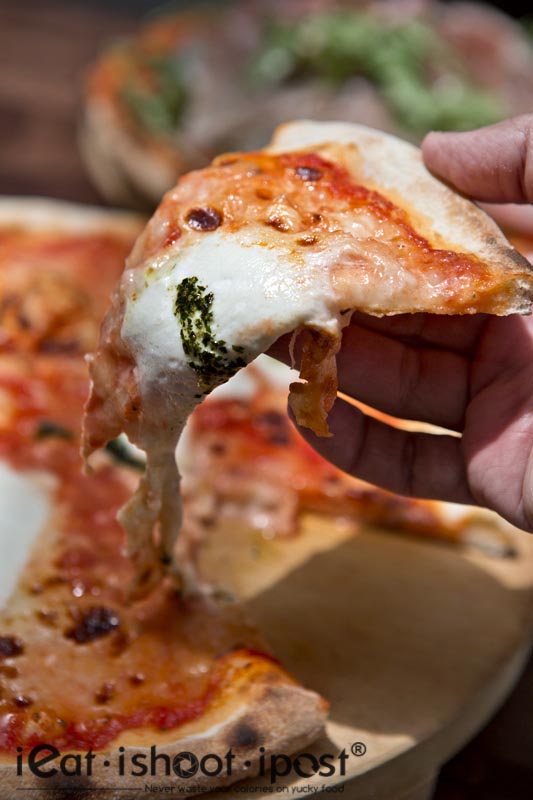 So, I was pleasantly surprised when I visited the newly (re) opened La Pizzaiola restaurant and found that everything in the menu was less than $20, including salads and main courses. The most expensive pizza was the Parma and Rucola pizza which costs $16.90 and as you can see in the photo, it was topped with generous slices of Parma Ham!
If you recall, I first wrote about La Pizzaiola back in 2007 when Italian Chef Loris and his wife Jennifer (local girl) set up their first restaurant in Holland Drive in a little HDB store space. At that time, theirs was a "Ang Moh in the Heartlands" as well as a "Cheap and Good" pizza story. Well, the Ang Moh didn't last long in the Heartlands and in 2008, they shut down La Pizzaiola to focus their efforts on Pietrasantra, their Italian Restaurant at Portsdown road. But the dream of making good pizzas accessible to everyone was still very much in their blood.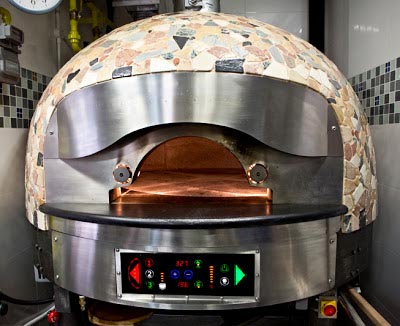 Fast forward 5 years and now that Pietrasantra is doing well, they have resurrected their pizza vision by setting up La Pizzaiola Mk II, located in a obscure row of shop houses in Braddell Heights estate. The good news is that the Pizza oven got an upgrade, the restaurant got an upgrade and the pizza also got an upgrade but the prices are still the same! In fact, their 12 inch Parma and Rucola pizza got a $2 price reduction! OK lah, once you put back the ++, its about the same, but now you have a nice comfortable place to sit and there's a the public playground just outside the back door!
The Pizzas are now even better than when they were at Holland Drive. This is partly because of the new Pizza oven that they have invested in. Granted, it is a gas fired oven and temperature is set at around 300 degrees Celcius so you cook the pizza in 4 minutes instead of the 90 seconds required by VPN standards, but you still get quite a descent pizza. The interesting thing about the oven is the rotating base which ensures that the pizzas are cooked evenly!
The crust wasn't as artisanal as I would have liked. It was a straightforward dough with a overnight rise, so it does lack that savoury fermented flavour of a more matured dough. The conicione does have a good snap but it lacks that slightly moist chewiness as it progresses to the middle of the pie. Having said that, it is about what you get at most of the Italian restaurants around Singapore which is why the sub $20 price tag is so attractive!
You can't really go wrong with the Parma and Rucola pizza, but I would prefer if they used fresh basil leaves instead of Basil pesto in their Bufala pizza. One of the most satisfying bites you can get in Italian cuisine is a mouthful of pizza crust with chewy Buffalo mozzarella, fresh tomatoes, olive oil and basil leaves. So the next time I visit, I am going to specially request for that! 4.25/5
Conclusion
This is the best Pizza you can get for less than $20 in Singapore and I sure hope it will put pressure for other pizza places to start reducing their prices!