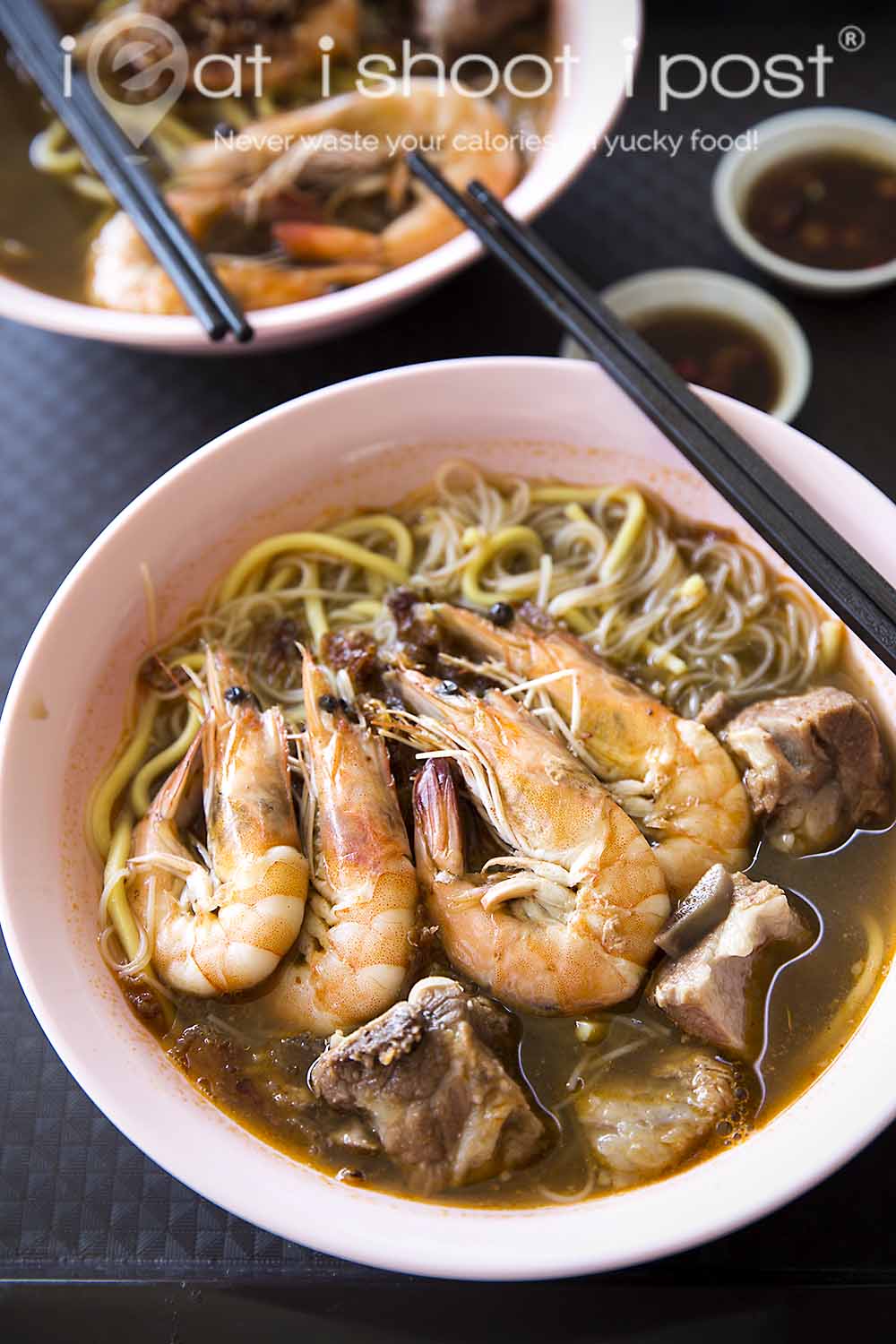 Time flies!  Nov 8, 2006 was when I first published my story about Joo Chiat Prawn Mee while they were still at 15 Crane Road.  At the time I had just picked up a 2nd hand Canon 500D and was starting to develop my own style of street food photography.  There were only a handful of food blogs then and no Instagram or Facebook and the only way of finding out where the best prawn mee are was to look at forums or ask your friends!
Ever since that discovery, Feieats and I have been regular customers at Joo Chiat Prawn Mee up to 1 Jan 2015 when they closed.  It was a sad sad day because Prawn Mee is one of Feieats favourite dishes of all time and Joo Chiat Prawn Mee was one of her favourite stalls!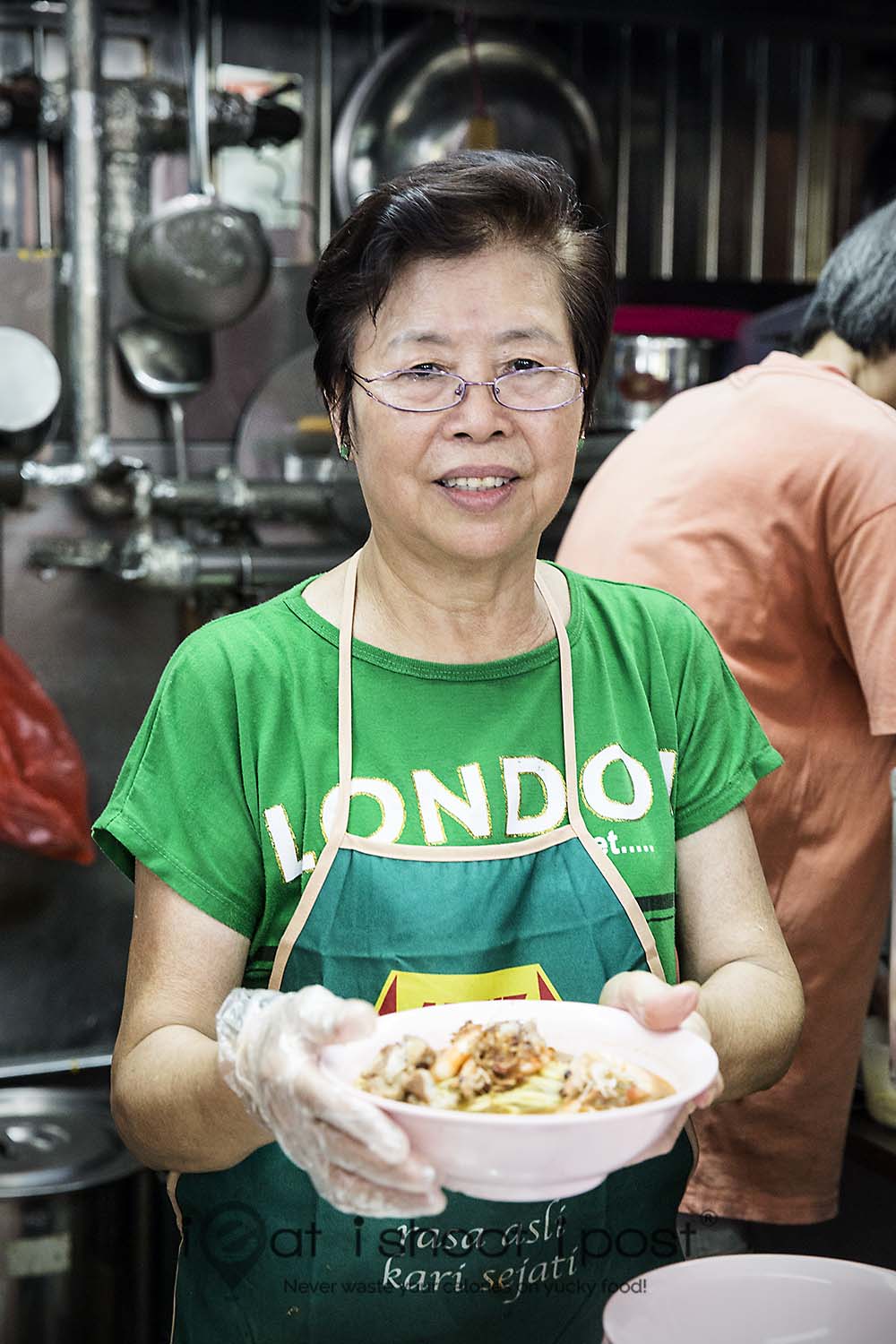 To say that the resurrection of Joo Chiat Prawn mee was a pleasant surprise would be quite an understatement.   It is momentous, especially since this Aunty can trace her lineage back to the original inventor of this very uniquely Singaporean style prawn mee.
It was her father, Mr Li Pi Duan who started selling prawn mee in a coffeeshop opposite Blanco Court in 1936 and his recipe is now being served by family members at prawn mee houses like Blanco Court Prawn Mee, Beach Road Prawn Mee and Blanco Prawn Noodle House.
*For a more detailed history please read this article.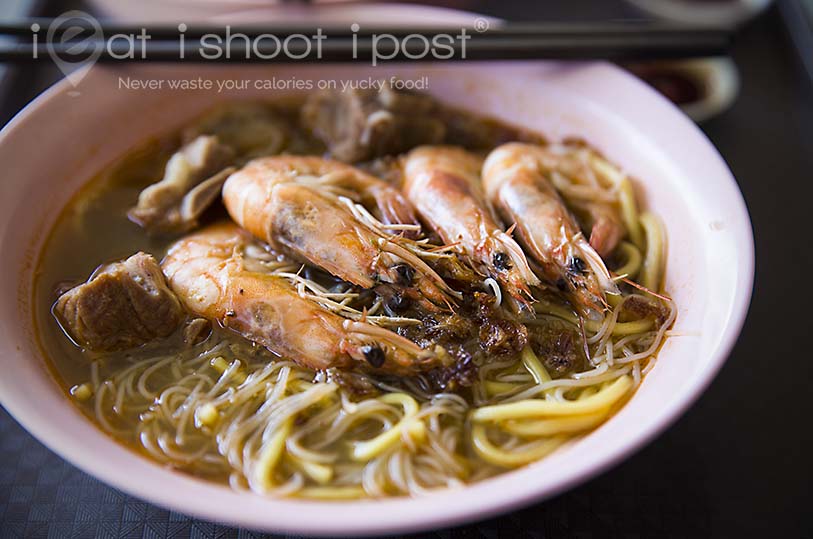 Our Aunty is very humble to claim that they were founded only in 1983 when she can rightly trace her history back to her father's time ie 1928.  This is much different from the preposterous claims of some stalls who date their stall back to when their hired dishwasher was still working at a particularly famous stall!  (This is a made up example based on many similar stories I have heard.  Any resemblence to any stall is purely coincidental)
The Prawn Mee brought back to memory the familar flavour that we used to enjoy in the blistering hot coffeeshop (I remembered it to be very sunny and hot whenever we visited) that they used to be located at.   The soup was very good but somehow, we remembered it to be just a tad punchier in the old days. Perhaps, it is the change of location or perhaps it is due to the new cooking utensils.  But, it still has that familar flavour that we love!  Must previous rating was  a 4.6/5, now I have to moderate to 4.5/5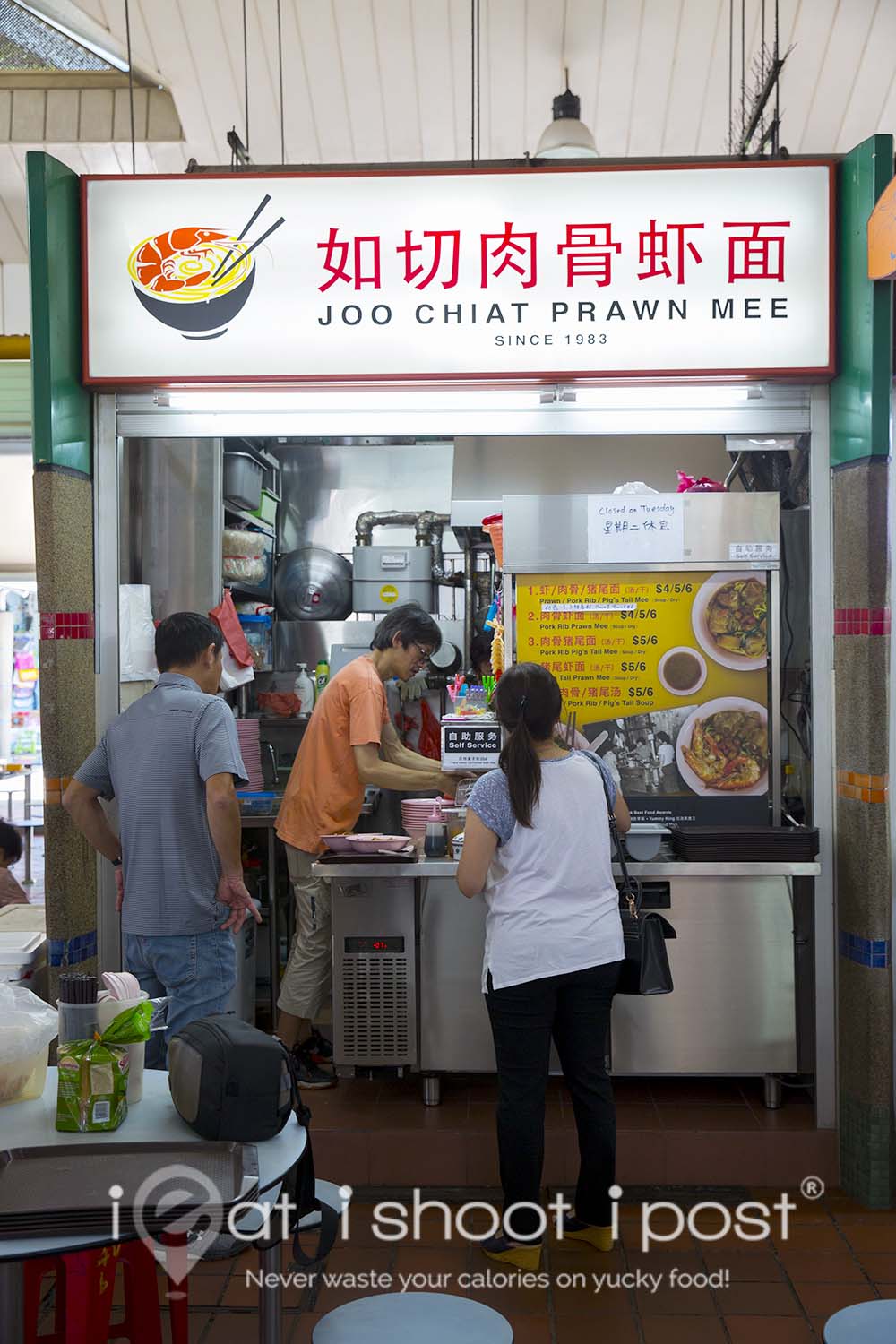 Conclusion
Great to see one of Singapore's most well known prawn mee making a comeback!  I am sure fans of Joo Chiat Prawn Mee would be overjoyed to know that they are back!