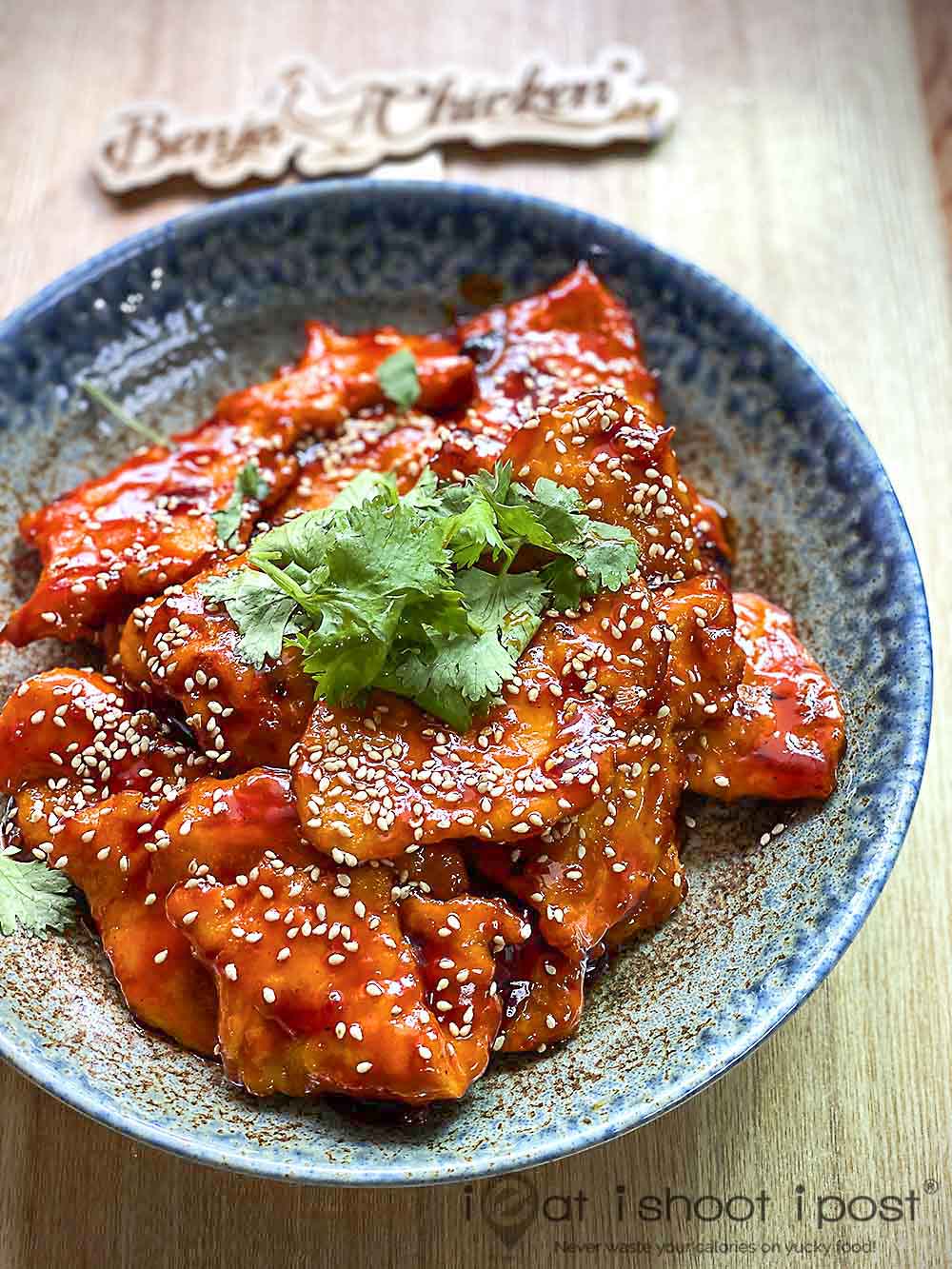 Jing Gu Pai Gu (京都排骨)is one of my all time favourite Chinese Restaurant dish.  When I was growing up, my dad would always order it whenever we had a meal at a Chinese restaurant.
"According to Chef Chris Hooi of Dragon Phoenix restaurant, this dish was created by his father, Chef Hooi Kok Wai in 1962 as part of the menu for his new restaurant.  It was introduced to Singaporeans when Dragon Phoenix restaurant was opened in 1963. At the time, it was called 日本排骨 ri ben pai gu  or Japanese Pork Ribs as it was inspired by the Japanese Tonkatsu.   However, the name was later changed to Kyoto pork ribs when one of Chef Hooi's customers suggested that when translated to English, Kyoto pork ribs would sound better than Japanese Pork Ribs.  And so the name was changed to Kyoto pork ribs.  It is also commonly known as 排骨王 (pork rib king)."  – quoted from my earlier post.
The original recipe includes HP sauce as one of the ingredients.  I figure that Chef Hooi could get hold of Japanese Tonkatsu sauce back then, so he used HP sauce as a substitute.  Nowadays, tonkatsu sauce is readily available so you can can use this instead!
There are two key features to this dish.  The sauce and the texture of the pork.  Unlike gu rou yoke (sweet and sour pork) where the pork is cut into bite sized pieces so you can pop the whole thing into your mouth and chew, the key to jing du pai gu is to have the pork in broad slices so you need to bite into it and enjoy the bounciness of the pork meat.
However, in order to get the pork tender, it needs to be pounded and also marinated with baking soda which can sometimes leave a metallic, soapy taste to the meat.  I have recently discovered that you can use chicken breast instead.  With breast meat, you don't need to pound or marinate in baking soda to achieve that satisfying bite!
Benja Chicken
Benja Chicken is the world's 1st Brown rice-fed chicken. It is 100% natural and  raised in bio-secure and strict hygiene environment without antibiotics which is certified by American NSF International.  Lab tests has proven it to be 55% juicier compared to regular chicken. This premium quality chicken is now available in selected FairPrice, CPshopz online, Redmart and Eccellente by Hao Mart.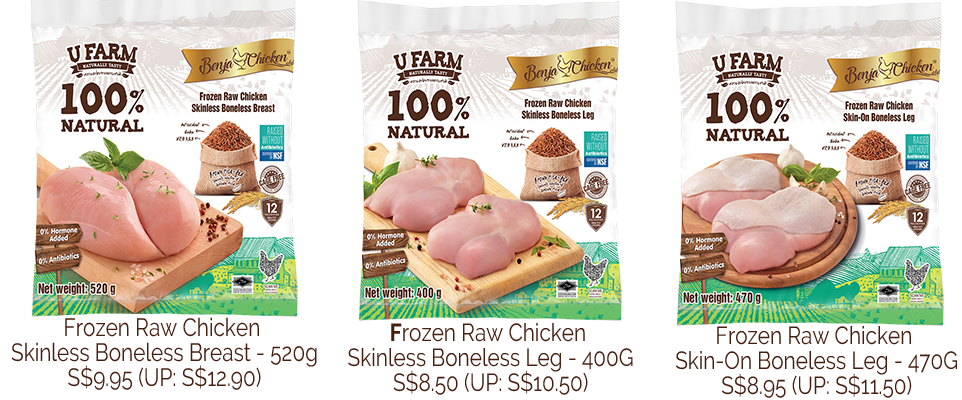 Recipe
Ingredients

A1
Benja Skinless Chicken Breast 500g
Salt 1 tsp
Ginger juice 1 Tbsp
White pepper 1/2 tsp
MSG 1 tsp
Sesame Oil 1/2 Tbsp
A2
Egg 1
Custard Powder 1 Tbsp
Potato Starch 1 Tbsp
Sauce
Rice Vinegar 1.5 Tbsp
Okonomiyaki Sauce 1 Tbsp
Tomato Ketchup 2 Tbsp
Dark soy sauce 1 tsp
Vegetable or Chicken stock powder 1 tsp
Kumquat or plum sauce 1 Tbsp
Water 100ml
Red Colouring (optional) 1 pinch
Sugar 70g
Corn flour 1 Tbsp mixed in 1 Tbsp water
Rose Wine 1 Tbsp
Sesame seeds 1 Tbsp
Method
1. Slice chicken breast into 0.8cm thickness
2. Marinade with ingredients in A1 followed by A2
3. Leave to marinade for 30mins
4. Mix ingredients for the sauce except for the sugar
5. Pan fry the chicken breast until just lightly brown (1-2mins).  Set aside
6. Add sugar to pan and 50ml water and allow it caramelise
7.  Add the rest of the sauce ingredients
8.  Thicken with cornflour slurry
9.  Add the chicken back to the pan and toss to coat evenly
10. Add Rose Wine onto the chicken and flambe
11. Sprinkle with sesame seeds and serve
This post was written in partnership with Benja Chicken.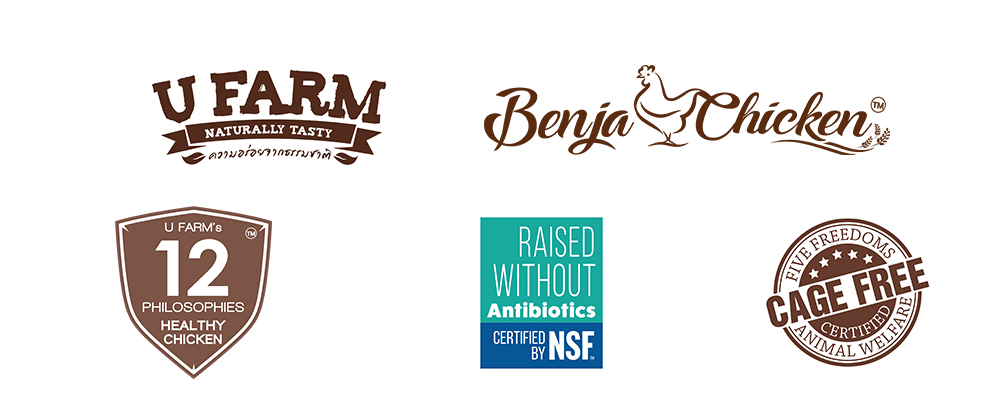 Check out our other Benja Chicken Recipes:
Christmas Roast Chicken
Chicken Ngor Hiang
Tom Kha Gai
Disclosure: Some links above are affiliate links, meaning, at no additional cost to you, we will earn a small commission if you click through and make a purchase.