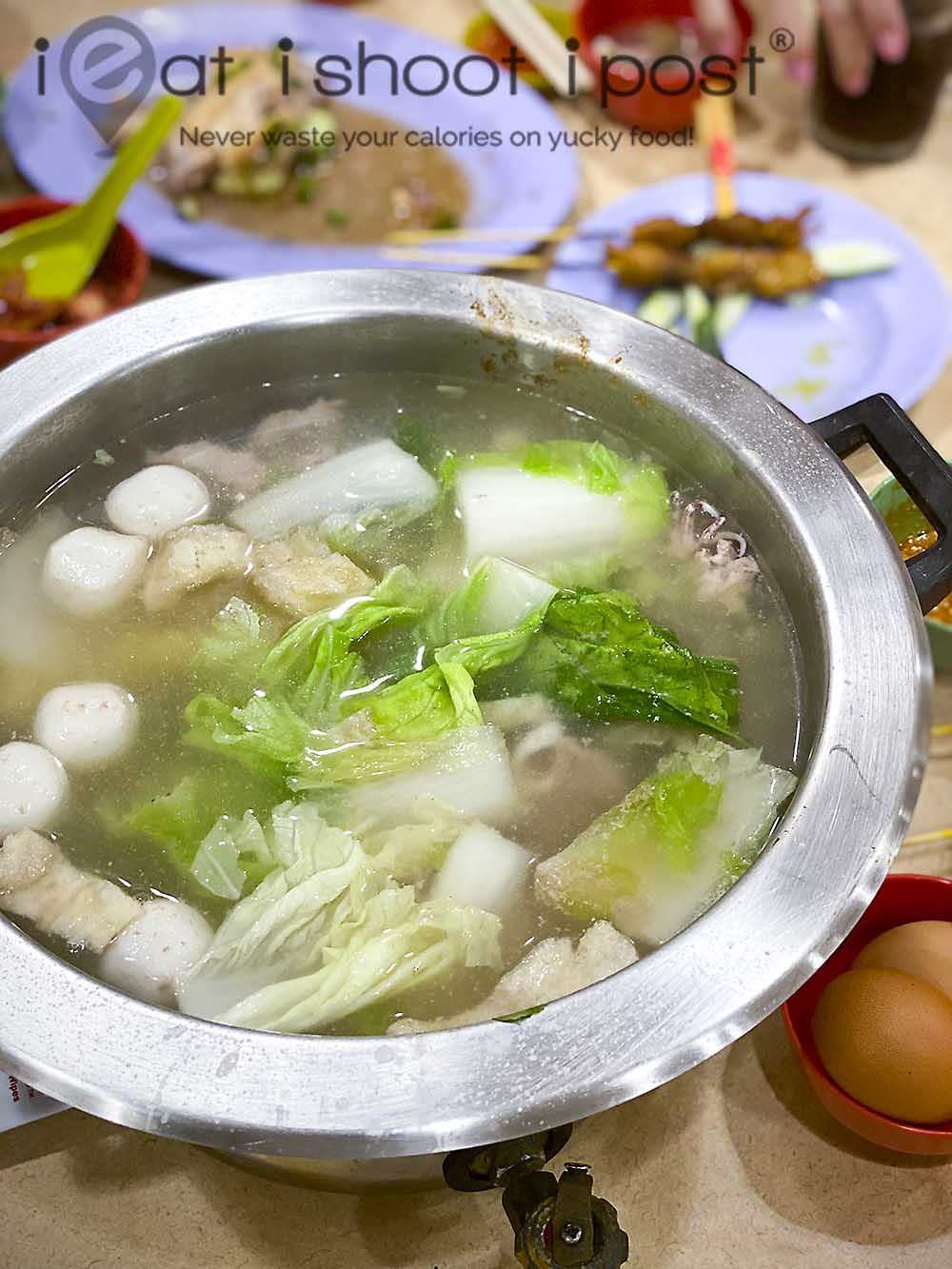 There aren't many authentic old school Hainanese restaurants in Singapore and the number has just gotten even smaller with the closure of Yet Con and Mooi Chin last year!  Thankfully, we still have Golden Mile Thien Kee Steamboat holding the fort and news has it that Chin Mee Chin will be making a comeback by the end of Mar 2021!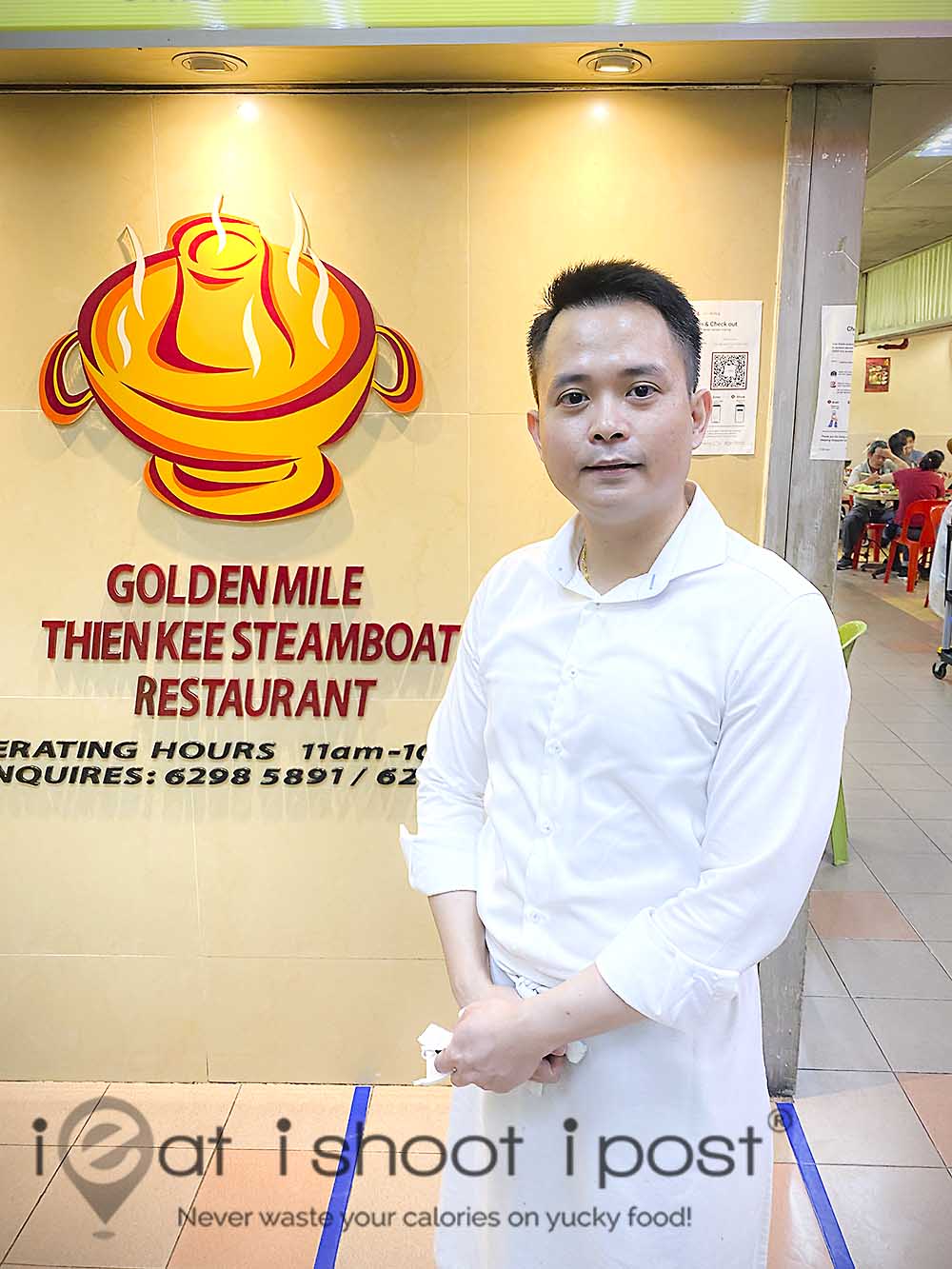 My last post on Thien Kee was written in 2007. At the time I didn't manage to interview the boss, so there wasn't much of a background story.  I have since met Benjamin Boh, the 2nd generation owner of the restaurant who grew up helping his father run the restaurant.  He took over the running of the restaurant 16 years ago.
Thien Kee was founded in 1952 and was a contemporary of Swee Kee Chicken Rice.  They were, in fact, located just opposite Swee Kee at 14 Middle Road, Singapore 7.  (Postal codes were in the single digit in those days!)   In 1978, they relocated to Golden Mile Tower where they have been till now.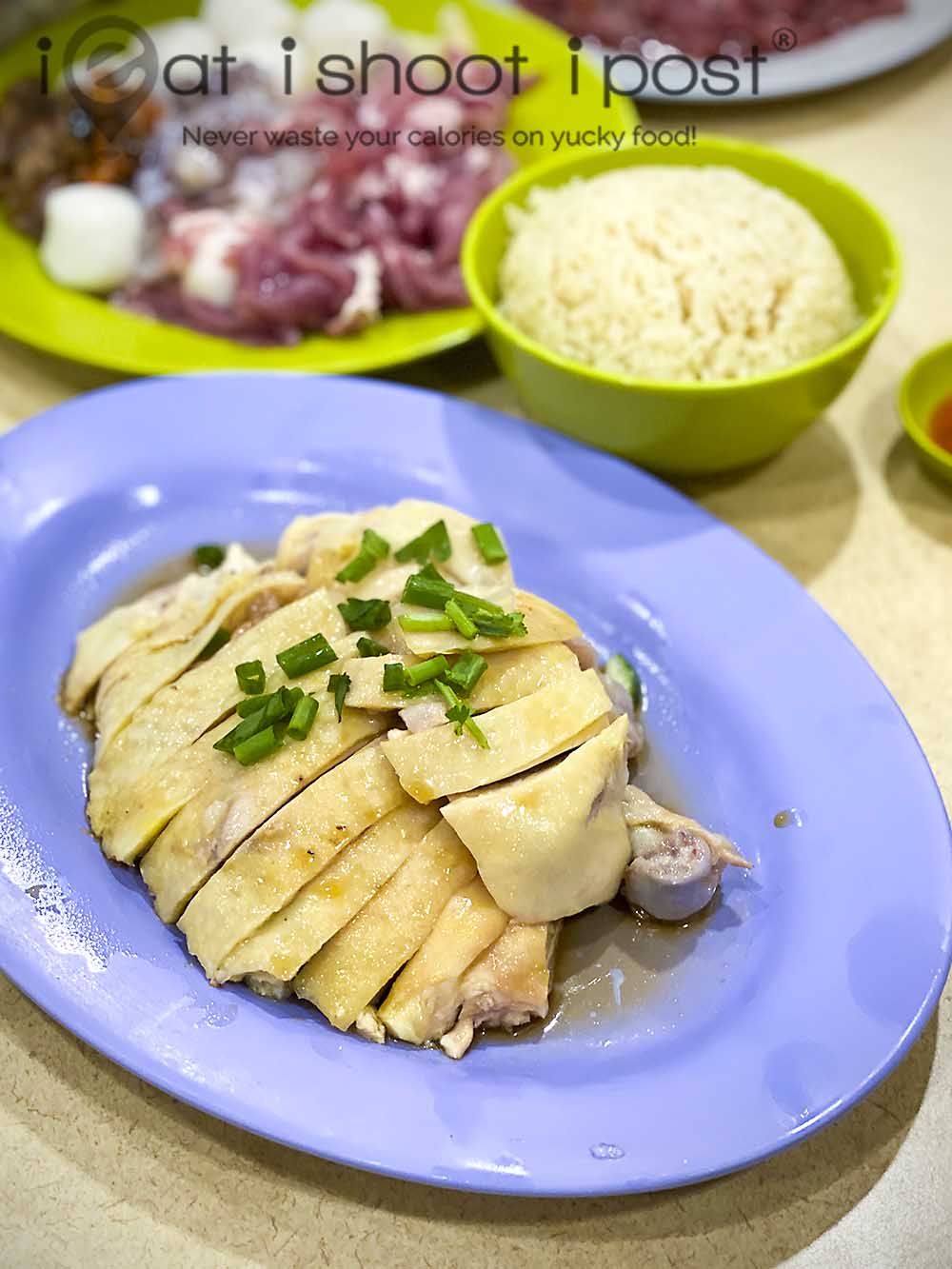 There are three key dishes that most people will order at the restaurant viz steamboat, chicken rice and satay.  Apart from these, they also have a menu which serves the usual zi char dishes with a few Hainanese dishes like pork chop and chap chye.
The secret to their success is a cauldron of legacy old mother hen broth which is the foundation of both the steamboat soup base as well as the chicken rice.  This broth is never fully decanted but is filtered and then added to the new broth the next day.   It typically takes 6-8 hours to coax all the flavour out of the mother hens!
As a result their steamboat soup base is sweet and flavourful.  You won't find your collagen or tomato soup base here, nor will you be presented with thinly sliced beef or pork. No, here is where you will find an old school steamboat with an excellent chicken soup base and simple hand sliced meats and seafood.  What makes it Hainanese is the sliced beef that is eaten with fermented bean curd.  It's really old school comfort food.  4.25/5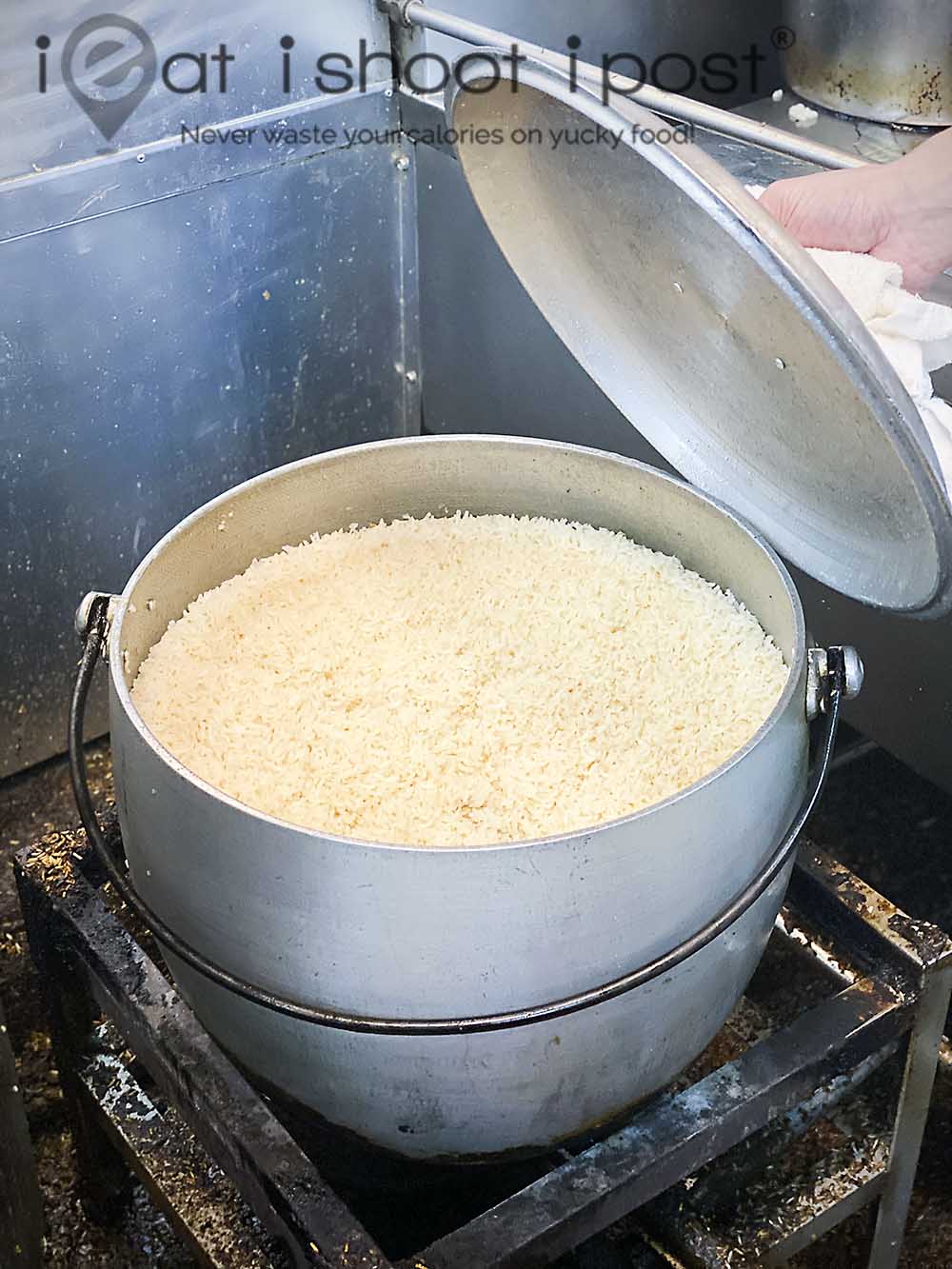 The chicken rice at Thien Kee is one of the best around.  They still cook their rice in an aluminium pot instead of an automatic rice cooker.  Benjamin tells me that they do not use a rice cooker because every batch of rice is different and the chef needs to adjust the timing and water according to the quality of the rice.  The broth is added in stages, while carefully observing the rice until it reaches the right texture and hydration. This passion for cooking the rice, together with the robust chicken broth makes for an excellent chicken rice!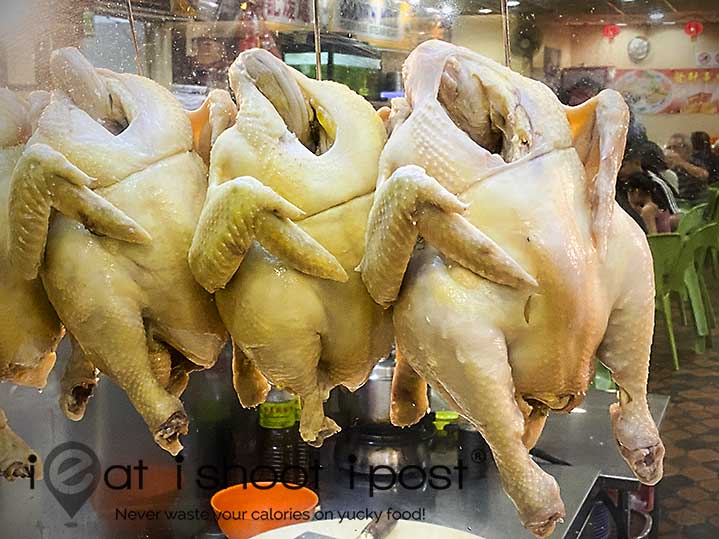 They have since changed their chicken to a special breed of French Poulet a few years ago.  This new chicken breed typically has longer and slimmer legs and the breast meat is not as voluptuous as the typical chicken used by most chicken rice stalls.  The meat is also firmer and more flavourful. 4.5/5

Click here compare the chicken used in 2007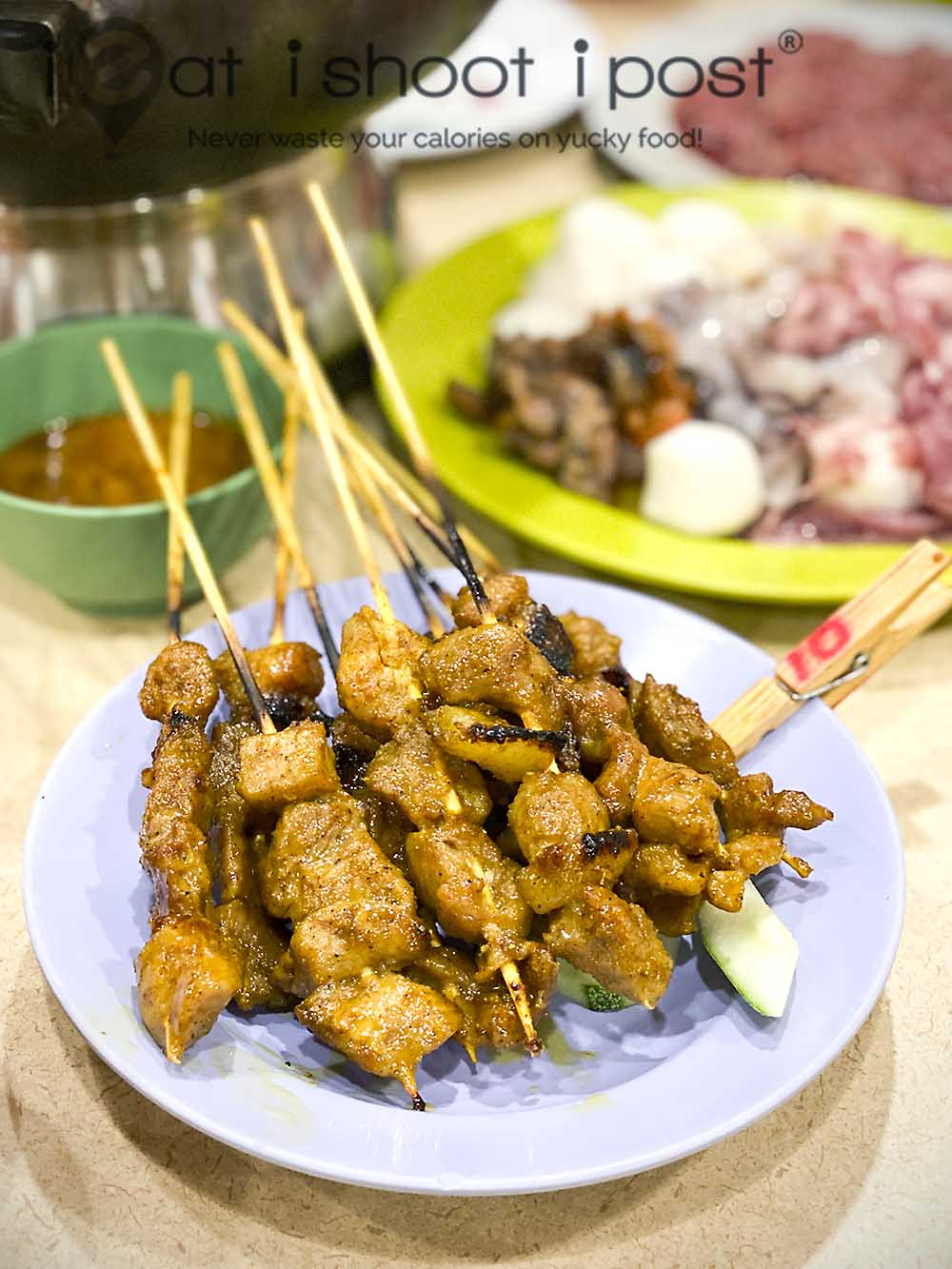 Do remember to order a plate of pork satay to go with your steamboat and chicken rice.  The pork satay here is very good even though it isn't made in-house nor is it grilled over charcoal.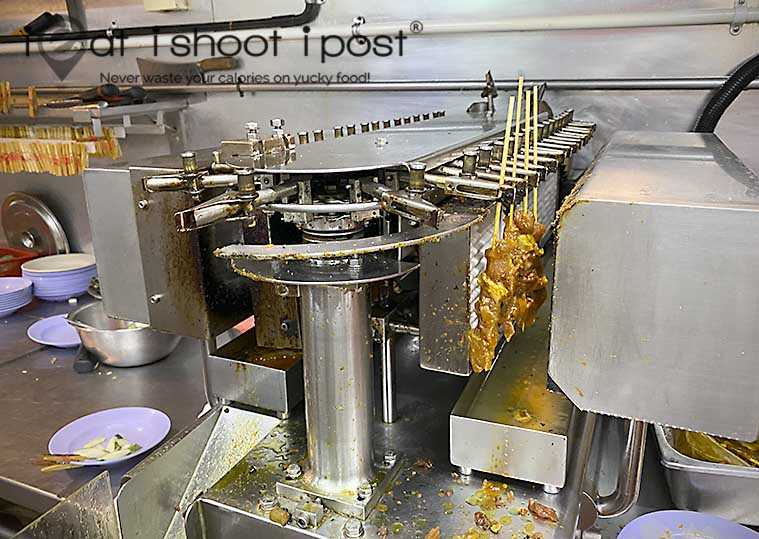 In fact, they use an automated ceremic grill to to broil the satay sticks!  It does lack that charcoal flavour but the machine actually manages to char the fats perfectly such that they still burst in your mouth when you bite into it!  The satay here is specially made to their own specifications, so they are a little more generous then the typical satay that you order from the hawker stalls and cost just 10cents more than those at the hawker centres. (80 cents)  4.25/5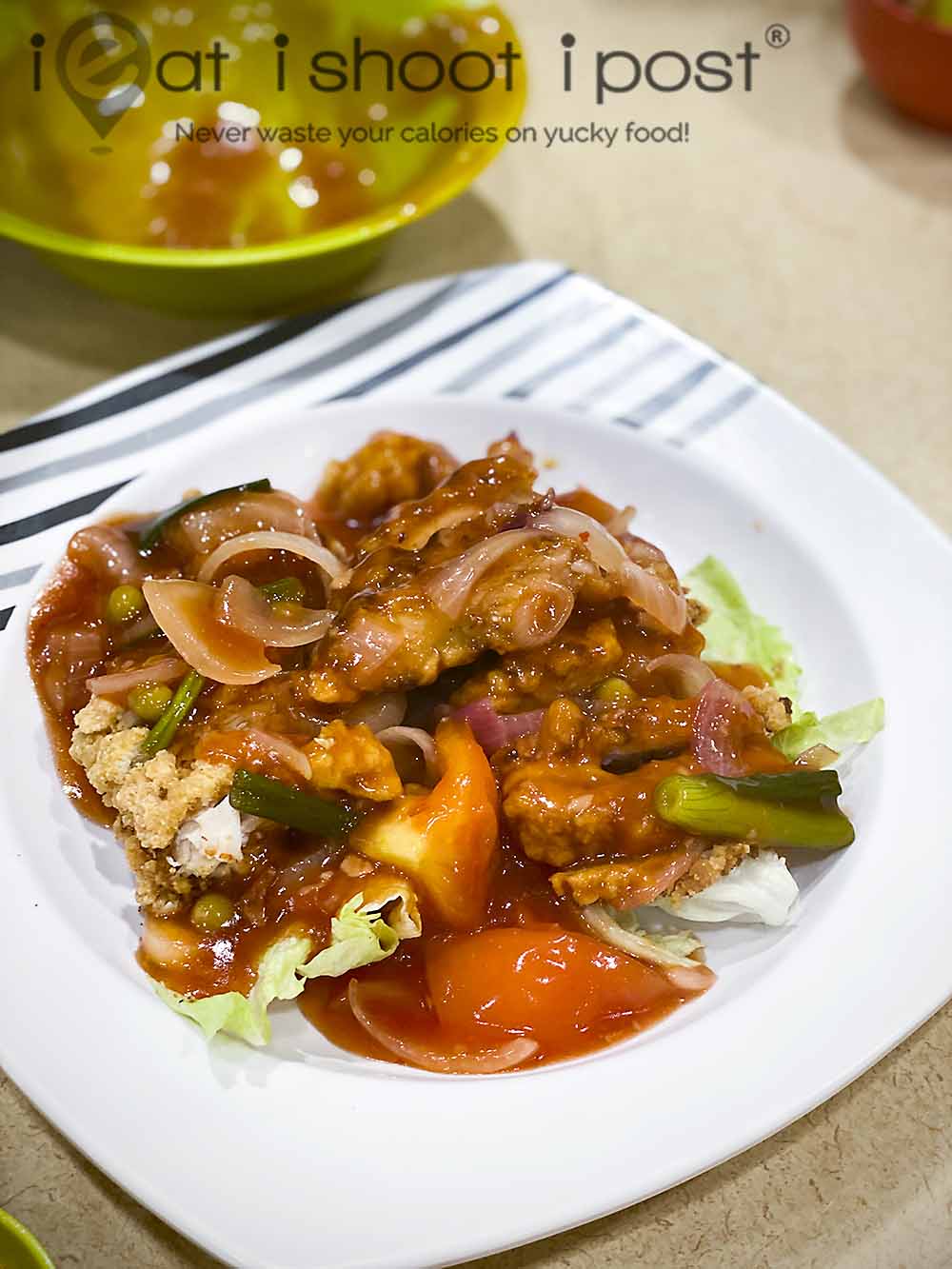 I was a little dissappointed with the Hainanese Pork Chops. The other dishes had been really good, so I had high expectations for this iconic Hainanese dish.  It was pretty average for me although my wife liked it.  The pork just wasn't as juicy and flavourful as some others I have tasted before.  4/5
Conclusion
The perfect place to experience some old school Hainanese comfort food!
Click here for the review I wrote in 2007