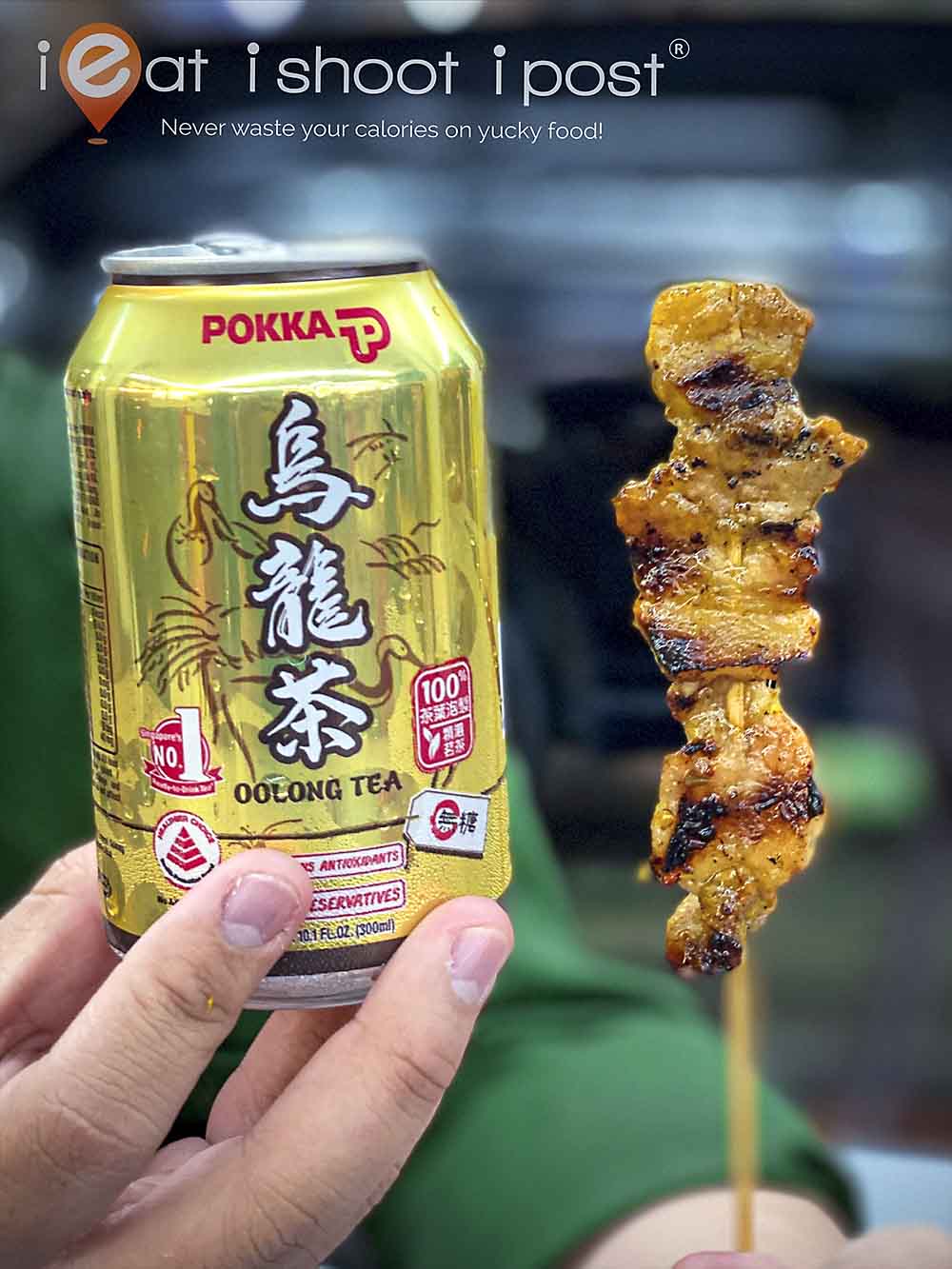 Back in 2008, I floated the idea of a Pork Belly Satay to Judy Wong, the 4th generation owner of Kwong Satay.  Those were the days when Japanese Kushiyaki was just getting popular and I thought it was time that we bring our own Satay up a level by making it bigger, thicker and juicier!  I am glad that the demand for Pork Belly Satay has grown steadily over the years and that it is now established as one of our hawker dishes!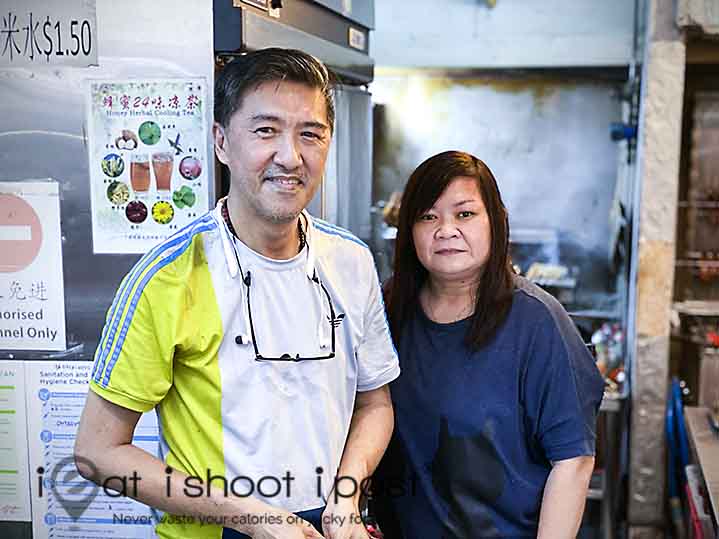 After many years at at the coffeeshop at Geylang Lor 29, Kwong Satay finally moved to a larger space at Geylang Lor 27A last year.  I caught up again with Mr Sim Peng Kuen at his new stall recently.
Mr Sim has been grilling Satay at Kwong for over 2 decades.  He started off as an apprentice with Mr Wong Chee Kwong, whose grandfather started peddling Satay from a trishaw around the Katong area in the 60's. Mr Wong started selling Satay at the coffeeshop in Geylang Lor 29 in 1982 and he got so popular that the started to expand into wholesale manufacturing in the 1990's. When they finally moved to their present Bukit Batok factory in 2002, he handed the stall over to Mr Sim to run.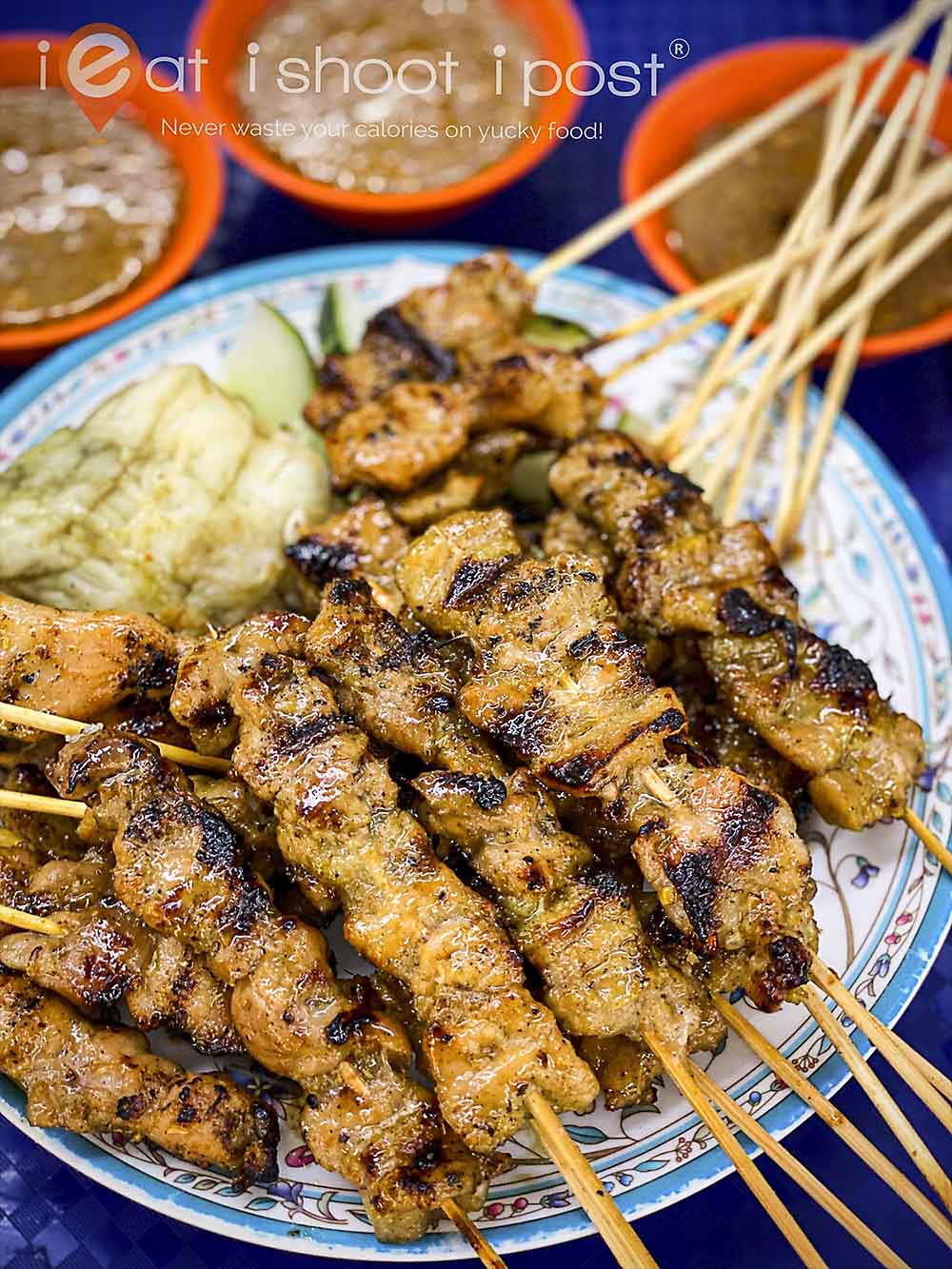 I have always enjoyed Kwong Satay.  The pork is always very tender and their traditional Hainanese marinade is really addictive.  It is good to know that they have kept to their secret recipe which includes saffron, nutmeg, fennel, cumin and a host of other ingredients all these years! This time round, I felt that the peanut sauce was lacking a little punch. Hopefully, its just a once off thing.  4.25/5
The new coffeeshop at Geylang Lor 27A is bigger and brighter and their stall is also more spacious now.  The only thing I am missing is Swee Guan Hokkien Mee which I always order together with satay!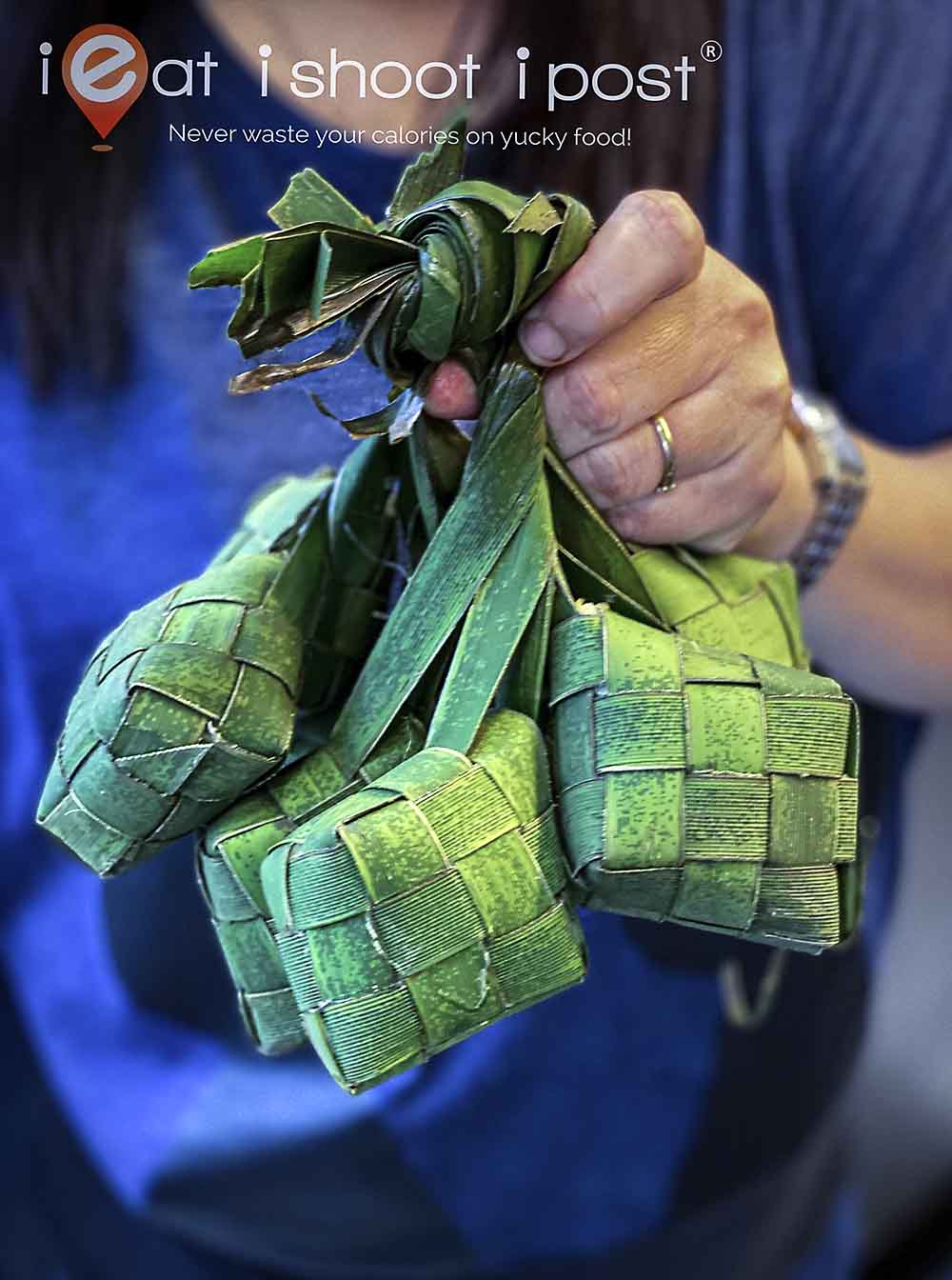 The skill involved in grilling the satay is also very important and that is where Mr Sim comes in.  Having 20 years of grilling experience under his belt, The charred bits of pork fat is perfectly grilled so that the smokey yumminess just explodes in your mouth when you bite into it. They are also still making their ketupat using leaves which is not easy to find nowadays!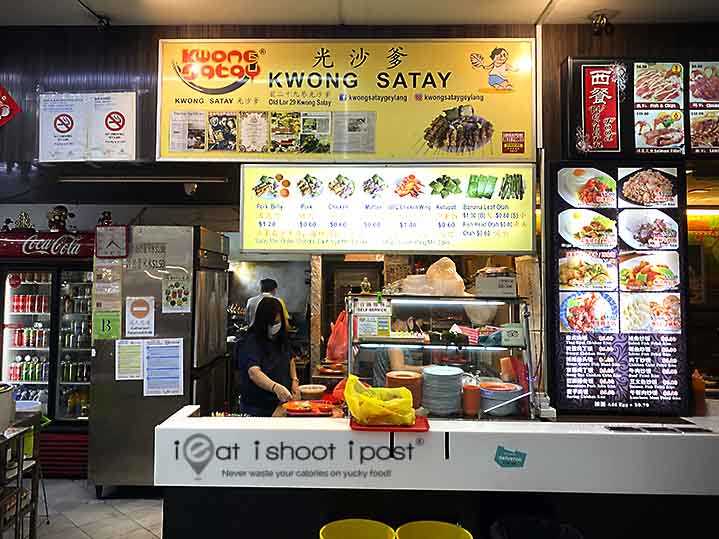 Conclusion
Great place for pork satay and one of the few places you can try pork belly satay!